January is a lovely time of year to visit the Orkney Islands. There are some fantastic peaceful winter walks to take, and many opportunities to see undisturbed wildlife, including seals, otters and birds. There are also quite a few events of note to attend!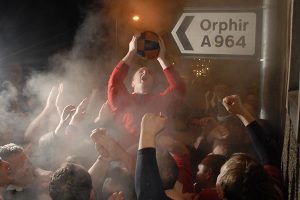 On the Monday 1st January 2018, the streets will be overrun with men playing the New Year's Day Ba. At 13:00, the hardy leather Ba' is thrown into the crowd on Broad Street (split into two teams – the Uppies and the Doonies) by an honoured Ba' veteran or supporter. After many hours worth of struggle, the Ba will either reach the Uppies goal (Mackinson's corner, opposite the Catholic Church) or the Doonies goal (the sea), and the game is over. The Boys Ba' (open to boys aged under 16) is played at 10:00. If you go along to watch, make sure you don't get too close!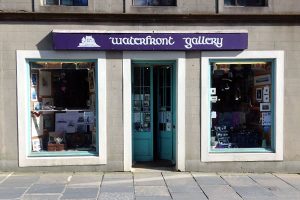 December is a very busy time of the year, so in January there's a chance to see some of the things you may have missed. In Stromness, the Waterfront Gallery's Christmas Feast Exhibition continues until mid-February. It's a very fine showcase of some of the best artwork from the islands; an lovely eclectic mix which is free to visit!
The For Arts Sake Festive Open Exhibition in Bridge Street, Kirkwall also runs until Sunday 21st January 2018, showing a range of delightful pieces, so make sure you head along to admire the work of over 20 talented Orkney artists!
Also, if you'd like to see Maeshowe at midwinter, there's still plenty of opportunity to do so in January. When the sun sets, it casts it's light along the entrance chamber to hit the back wall. Maeshowe was built in it's position so that this would happen. It's very well worth going to see if you've never seen it before. Tours depart from the new Maeshowe Visitor Centre (at Stenness); check the Maeshowe website for opening times!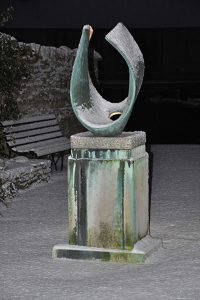 At The Pier Arts Centre in Stromness there will be annual winter maintenance which runs from Monday 1st January 2018 until Saturday 10th February 2018; during this time there may be restricted access to some parts of the gallery.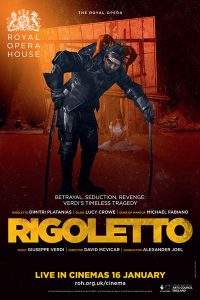 In January, Islanders will have a chance to see some fantastic productions from the West End; shown on screen at the Pickaquoy Centre, Kirkwall. Royal Opera House Live: Rigoletto is an opera, which will be shown at 19:15 on Tuesday 16th January 2018. Focussing on the corruption of innocence, this potent and tragic opera, first performed in 1851, will be sung in Italian with English subtitles.
We hope you have a lovely time in Orkney during January!