October is a fantastic month of the year to visit Orkney. It's the point at which seals begin to come ashore to give both to pups on secluded beaches. Unusual migrating birds often make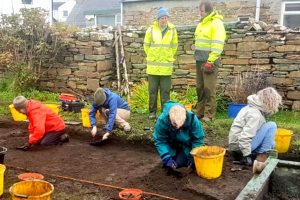 landfall across the islands, and there's also a chance to see the Northern Lights on a clear night. October, as it turns out, will also be a great month for events!
The University of the Highlands and Islands will be continuing their 'Mapping Magnus' archaeological dig in Palace Village, Birsay. The dig is open from Monday 25th September 2017 until Friday 6th October 2017 and all are welcome to visit!
Head along to The Sound Archive in Laing Street, Kirkwall on Monday 2nd October 2017 for some brilliant music from The Howl & The Hum at 20:00. It's due to be a busy venue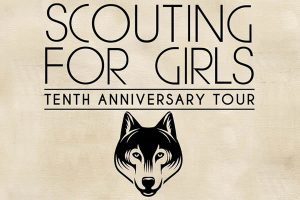 during the month of October; Little Eye are playing on Saturday 14th October 2017 at 20:30, Newton Faulkner is on Sunday 22nd October 2017 at 20:00, Lucy Spraggan is bringing her acoustic tour to Orkney on Tuesday 24th October 2017 from 19:30 and Scouting For Girls (pictured) will be playing a gig in the venue at 20:00 on Friday 27th October 2017.
There's a fun Family Quiz Night at Just Dance Orkney, Hatston, Kirkwall on Friday 6th october 2017 at 19:30 to raise money for the Malawi Music Fund and a London trip for the dancers, which takes place in March. There's a £3 entry fee, with food and drink provided for a wee donation, a raffle and sale of crafts and cards.
The Palace Players and Kirkwall Arts Club will be performing a Murder Mystery called Murder on Air on Friday 6th October at 19:30. Head along to the Orkney Theatre – can you find the clues and guess whodunit?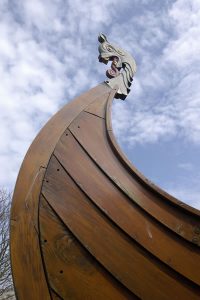 On Saturday 7th October 2017, there is to be a concert and supper run by Orphir Community in partnership with Highland Park Whisky. The loosely viking-themed concert of music and song with a supper aims to raise funds to refurbish the Orkneyinga Saga Centre (pictured) in Orphir. It's at the Orphir Community School from 19:00, so head along to support a brilliant cause!
There's a Winter School and Tradfest by Wrigley and The Reel, running from Monday 16th to Thursday 19th October 2017. If you love Traditional Music then this is the festival to attend – it'll be a week of artist led classes and concerts. Tutors include Hazel Wrigley, Jennifer Wrigley, Simon Thoumire, Karen Tweed, Éamonn Coyne and Gavin Marwick. Head along to the Wrigley Sister's website to see a schedule and find out more!
It's a great month to join the Orkney Field Club. On saturday 14th October 2017 there's a Finstown Fungus Foray in Binscarth woods with Julian Branscombe, starting at 09:30. On 20 October 2017 at 18:30, Anne Bignall will give a talk in St Magnus Centre about why Otters in Orkney are so hard to track down. Finally on Sunday 29th October 2017, the Orkney Field Club will take a walk along the South Parish cliffs to spot Grey Seal Pups! For more information on how to join visit the Orkney Field Club website.
The Orkney Storytelling Festival is one of the last Orkney festivals of the year; it takes place from 26th – 29th October 2017; and you've heard the saying about saving the best till last! The festival celebrates the islands rich oral storytelling tradition with a series of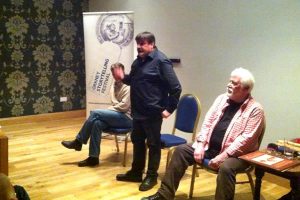 workshops and tales. This year the Festival looks at anniversaries such Magnus 900, and brings together brilliant performers such as Jerker Fahlström, Ruth Kirkpatrick, Nick Mayhew-Smith, Hjörleifur Stefánsson, Erin Farley, Scott Gardiner, Fran Flett Hollinrake, Marita Lück, David McLaughlin and Tom Muir to entertain you! Find out more and read the programme at the Orkney Storytelling Festival website.
At the Pickaquoy Centre Cinema there are some great opportunities in October to see productions direct from London's West End. These include:
On Tuesday 3rd October 2017 at 19:15: Royal Opera House: La Bohème (opera)
On Thursday 5th October 2017 at 19:00: National Theatre Live: Hamlet
On Wednesday 11th October 2017 at 19:00: Royal Shakespeare Company: Coriolanus
On Monday 23rd October 2017 at 19:15: Royal Opera House: Alice's Adventures In Wonderland (Ballet)
If you have peedie ones to entertain then take a look at the Bookbug sessions, organised by the Orkney library. Throughout October there will be free story, song and rhyme sessions for babies, toddlers, pre-school children and their families in the Harray Hall, the Deerness Community Hall, and in the Stromness and Kirkwall Libraries. Find out more from the Orkney Library Facebook page.
If you are hoping to see some inspiring art in October you certainly won't be disappointed. In For Arts Sake, 6 Bridge St, Kirkwall there's an exhibition from Monday 2nd to Saturday 28th October 2017 displaying the lovely mixed media landscape and fantasy artwork of Cassie Sinclair and her sister Kelly Sinclair.
In the Pier Arts Centre in Stromness, local artist Louise Barrington will give us a treat by unveiling her exhibition of abstract work, entitled 'shaping the void'. This runs from Saturday 30th September 2017 until Saturday 4th November 2017.
Finally in The Workshop and Loft Gallery in St Margaret's Hope, South Ronaldsay, the work of Kerrianne Flett and Louise Scott will be displayed from Saturday 30th September 2017 until Tuesday 31st October 2017. Louise is probably best known for her beautiful hand printed etchings and Kerrianne Flett will be displaying stunning ceramic pieces. The exhbition is entitled Earth, Wind and Fire.
We hope you have a super time in Orkney during October 2017!