September is a great month of the year to visit Orkney – there are still a great many events and festivals to attend and the weather is still very fine!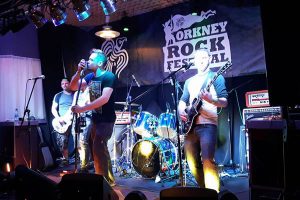 The month begins in a raucous fashion! The Orkney Rock Festival is now in it's fourth year and is cementing it's reputation as a must-attend event, featuring a host of local and visiting bands, all talented and all loud! The Orkney Rock Festival takes place throughout Kirkwall between Friday 1st and Sunday 3rd September 2017. Visit the Orkney Live Wire Facebook page for event listings!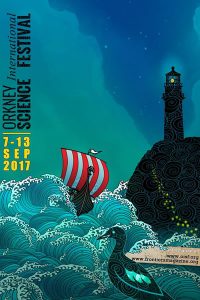 Orkney's most fascinating festival takes place on Thursday 7th to Wednesday 13th September 2017, with events on throughout the isles. The 27th Orkney International Science Festival this year looks at strange, hovering, flashing balls of light in a Norwegian valley, navigation in the Viking Age, new underwater photographs of the wartime wrecks in Scapa Flow, research into multiple sclerosis in Orkney, particle physics with Prof. Peter Higgs, gravitational waves, the opening of the Flotta oil terminal 40 years ago and the building of an Orkney yole. The programme also features a Slovenian wine evening, readings of Robert Rendall poems, a bubble show and a magic lantern show. Download the 2017 programme and be sure to support this lively festival. It's a poor day when you don't learn something new!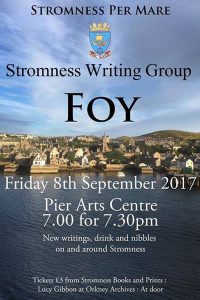 On Friday 8th September 2017 at 1930, the Stromness Writing Group will host a Foy at The Pier Arts Centre. This event will feature an evening of new stories written about Stromness with drinks and nibbles. Tickets cost £3 and can be purchased from Stromness Books & Prints, Orkney Library and Stromness Library and on the door on the night.
The Ness of Brodgar dig may now be closed for 2017, but for those interested in this fascinating archaeological dig there's a talk by Simon Gray being held at 1900 on Wednesday 13th September 2017 in the Orkney College, Kirkwall. Entitled Ness of Brodgar: People, Place & Perception, it will cover all of his work this summer at the dig using videographic techniques. Entry is free, with donations welcome and there's a raffle too!
There's a great event for all to see on Broad Street, Kirkwall on Saturday 9th and Sunday 10th September 2017. The Orkney Vintage Club Rally and Tractor Run will be a magnificent display of vehicles, tractors and engines of the past. There will also be stalls, food and music!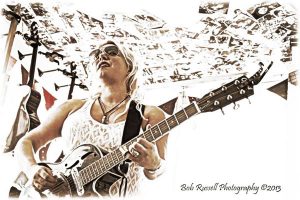 The Orkney Blues Festival takes place throughout Stromness from Friday 15th to Sunday 17th September 2017, and it's a wonderful friendly weekend of music. Artists this year include Bex Marshall (pictured), the Andy Gunn Band and Robin Bibi – find out more about the line-up and performance times at the Orkney Blues Festival website!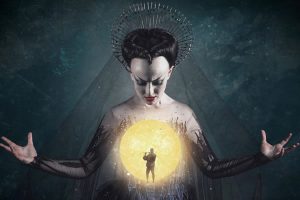 On Wednesday 20th September 2017 there's a chance to catch Mozart's glorious opera The Magic Flute, shown at the Pickaquoy Centre Cinema as part of the Royal Opera House Live. It begins at 19:15, and part of the beauty of watching it on the big screen is that, though it is sung in German, there will be English subtitles.
Throughout the month there's a Mapping Magnus project, which is a programme of community archaeology activities and events associated with St Magnus and medieval Orkney. These activities include:
Friday 1st and Saturday 2nd September 2017 between 1000 and 1500: Research the history & archaeology of Birsay with Dr Sarah-Jane Gibbon in the Orkney Library and Archive.
Wednesday 6th, Thursday 7th and Friday 8th September 2017 from 1000 to 1500: Record the coastally eroding sites from the point of Buckquoy to Palace village with archaeologist Dave Reay.
Saturday 23rd September 2017, drop in anytime (no booking is required) between 11:00 and 1500: Look at Dr Sarah-Jane Gibbon's research into the history and archaeology of Birsay and Palace village at the Orkney Archives Room in the Kirkwall Library.
Monday 25th September 2017 to Friday 6th October 2017 between 1000 and 1600: Help the Archaeology Institute team dig test pits in Palace Village around the medieval site of the Bishops Palace.
Booking is essential – find out more at the Mapping Magnus project webpage.
There are some super exhibitions on in the Pier Arts Centre, Stromness during the month of September. These include:
Conversations with Magic Stones, which runs from Saturday 17th June 2017 and Saturday 16th September 2017. This looks at the significance of stone tools in Orkney from the Mesolithic to the Bronze Age.
Portrait of Stromness – A Burgh of Barony 200 Anniversary Exhibition which runs from Saturday 17th June 2017 until Saturday 16th September 2017 and celebrates Stromness through paintings, prints and photographs.
Our Town – My Place runs from Saturday 26th August 2017 until Saturday 16th September 2017 and shows work produced during community printmaking workshops with Soulisquoy Printmakers
We hope that you have a fantastic time in Orkney during September 2017!