There's a great many fantastic events to attend in Shetland during August – if you're visiting you'll be in for a treat!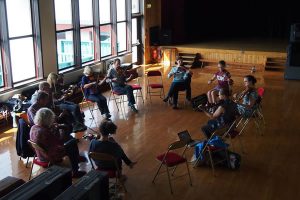 The month starts with Fiddle Frenzy, which runs from Sunday 30th July until Sunday 6th August 2017. It's a festival with an emphasis on learning something new! As well as learning the secrets of Shetland Fiddle Music there are also other creative workshops (writing, drawing, knitting) to enjoy. Fiddle Frenzy also has some outstanding concerts to attend – visit the Fiddle Frenzy website for further details!
Shetlanders have always had a close relationship with the sea, but as well as providing livelihoods and trade it can also supply fun! The Lerwick Regatta is held from Friday 4th to Sunday 6th August 2017, and it's a fabulous event for those taking part and for spectators alike. Check the local press for details of other regattas in the islands.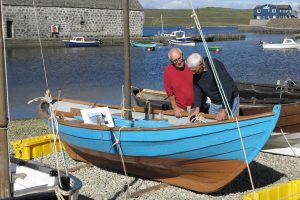 Shetland Boat Week is a new festival; this is its second year; but it is already becoming established as a favourite family-friendly event with some brilliant activities on offer throughout the week. It takes place on Monday 7th to Sunday 13th August 2017 and events inspired by Shetland's rich maritime heritage include demonstrations of traditional skills, talks, boat trips and tours of vessels and venues not normally open to the public. For more information, please visit the Shetland Boat Week Facebook page.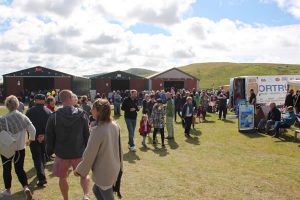 There are some fine agricultural shows to attend in Shetland in August. As well as seeing some prize-winning animals, there will also be entertainment, food, drink, competitions and stalls. The Cunningsburgh Show is the largest shpow in the islands and takes place on Wednesday 9th August 2017. It includes the famous Cunningsburgh Show Hill Race!
The Walls Show takes place on Saturday 12th August and the Viking Shetland Pony Show on Sunday 13th August 2017. Book your ferries for the Unst Show which is on Saturday 26th August 2017 and for the Bressay Garden and Produce Show on Saturday 27th August 2017.
We'd count ourselves as film buff(oon)s at NorthLink Ferries, so one of our favourite events of the year is the Screenplay Film Festival which this year takes place between Friday 25th August and Sunday 3rd September 2017. Radio 5 film critic Mark Kermode curates the festival along with film historian Linda Ruth Williams and Kathy Hubbard. Expect a selection of very fine films, workshops, some appearances by famous directors and actors and plenty of Q&A sessions! Visit the Screenplay website to find out more!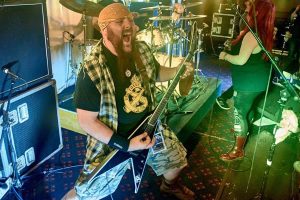 Though Shetland is famous for ponies and knitting, you may not know that Shetland is also famous for producing fine Heavy Metal Bands! There's an extraordinary celebration of this talent in August; a Rock Festival sure to satisfy anyone who likes their music played loud! The 5th Buffet: Shetland's Rock Festival takes place from 25th & 26th August 2017 at the Lerwick Legion – for a full line up, visit the Heavy Metal Buffet Facebook page!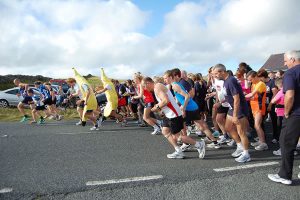 Finally, an event which is very close to our hearts (and heads) is the Mind Your Head Fun Run & Walk which takes place at Cunningsburgh on Saturday 27th August 2017. Mind Your Head is a Shetland based charity aimed at reducing the stigma of mental ill health. It's a fun event where you can run or walk at a leisurely pace – it's a great event for all the community. Find out more at the Mind Your Head website.
We hope you have a super time in Shetland during August!