Shetland is a super place to be in the month of December. There are warm welcomes to be had in shops, museums, pubs and restaurants and unique Christmas gifts to be had – Shetland has over 50 members in the Shetland Arts & Crafts Association!
There are also plenty of fantastic events to attend…
Local traditional bands Beltane Ree & Fjanna are on tour from Thursday 30th November 2017 until Sunday 3rd December 2017. Head along to performances at 19:30 on Thursday 30th November 2017 in the Quarff Hall, 19:30 on Friday 1st December 2017 in the Sandness Hall, 19:30 on Saturday 2nd December 2017 in the Delting Boating Club, 19:30 on Sunday 3rd December 2017 in the Symbister Public Hall for an evening of belting good music!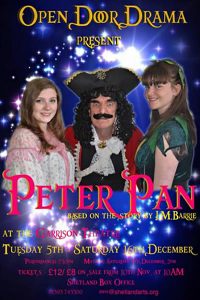 Nothing gets us in the festive mood like a good panto, and there's a super one running in the Garrison Theatre. Open Door Drama present Peter Pan, a family pantomime based on E.M Barrie's children's classic. Performances start at 19:30, running from Tuesday 5th to Saturday 16th December 2017, with a 14:00 matinee performance on Saturday 9th December 2017. Visit the Shetland Arts website to book your tickets, and join the adventures of Peter, Wendy, Tinkerbell and Captain Hook!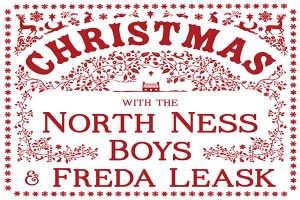 Popular local musicians (and brothers; Aubrey, Clive and Trevor Jamieson,) the North Ness Boys and Freda Leask (the originator of Shetland folk band 'Shoormal') will be getting everyone into the Christmas spirit with an evening of contemporary and traditional music from Shetland. Head along to the Mareel at 19:00 on Friday 8th December 2017. Grab your tickets while you can!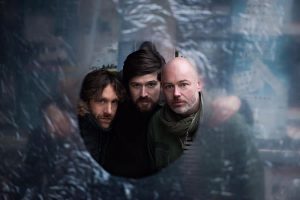 An Evening with Lau is a chance to hear some fantastic tunes from a pioneering contemporary folk trio. Lau consist of Kris Drever (vocals, guitar), Martin Green (accordion, wurlitzer, keys, electronics) and Aidan o'Rourke (fiddle), who have won four awards for 'Best Group' at the BBC Radio 2 Folk Awards and also appeared on the Later…With Jools Holland TV show. Make sure you book your tickets for this fabulous performance in the Mareel, which starts at 19:30 on Saturday 9th December 2017.
There's a super evening in store on Sunday 31st December 2017. Shetland Arts Presents Hogmanay 2017 with The Revellers and Friends will be a brilliant way to bring in the bells,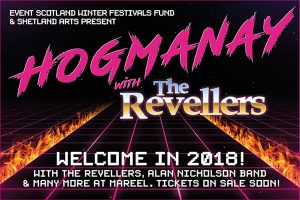 with tickets available on the Shetland Arts website! The night begins at 19:30 with a a traditional Shetland Variety Concert, opened by The Revellers performing a laid back acoustic session, and supported by The Arthur Nicolson Band, Vair, Kansa and Hom Bru. There's a chance to enjoy DJs in the cafe bar, watch a classic movie; 'Back to the Future' in the cinema, and then join The Revellers for the bells. This is followed by a traditional dance with the Alan Nicolson Dance Band, to start the year in true Shetland style!
If you love art then there is a real treats in store for you during the month of December. At the Bonhoga Gallery from Saturday 18th November to Sunday 24th December 2017 there's the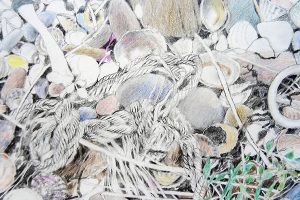 exhibition Maxie Bain: Beach Scenes and Other Obsessions. Having worked as a portrait painter and later teaching graphic design, Maxie Bain's work is full of detailed imagery a testament to his love of drawing and illustration.
In the Shetland Museum there's a fascinating focus display focussing on portable alters. Entitled 'Mass on the move; bringing worship to the local community' the exhibition illustrates the use of portable altars (featuring marble from Italy and sandstone from Orkney) which were carried by priests for early Christian religious services in Shetland. The display can be seen in the lower galleries from Friday 8th September 2017 until Sunday 1st April 2018.
We hope that you have a super time in Shetland during December 2017!