With the nights drawing in and the promise of wilder weather, a trip to Shetland may seem less appealing in November. However, there is plenty to see and do!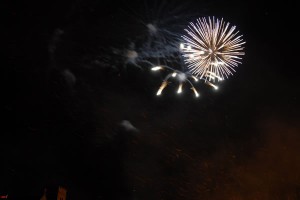 At the beginning of November there are bonfires and fireworks displays throughout the islands – check the local press for details. While you've got your eye on the sky, November is also a great time to see the spectacular Northern lights – take plenty of night time walks and you may be lucky!
There are plenty of opportunities for Christmas shopping this month. The Craft & Food Market runs from 9am to 5pm on Saturday 9th November at the Toll Clock shopping centre in Lerwick and there will be stalls bursting with fantastic produce made in Shetland. Also, the Shetland Arts and Crafts Association holds its annual Christmas Craft Fair on Friday 15th November 2013 (7pm-9pm) Saturday 16th (10am-6pm) and Sunday 17th November 2013 (11am – 5pm) at Clickimin Leisure Centre in Lerwick. Running alongside the Craft fair is the Shetland Food fair and there will be over 15 different stalls with a variety of local food producers and a cafe in the hall serving meals and snacks! For more information please visit http://www.shetlandartsandcrafts.co.uk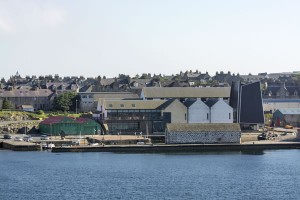 If you enjoy the arts then there are plenty of exhibitions to visit in November. The 'Yule Exhibition' – by Mike Finnie and Anne Bain at the Shetland Museum and Archives runs from Nov 15 – Dec 23 where the ever changing light and colour of the natural environment in Shetland has been the inspiration for both artists. There are a other exhibitions to see at the Shetland Museum and Archives – The Skaill Hoard is the finest Viking silver hoard discovered in the UK (on until 31st January 2014) and a fantastic exhibition for children – The Gentle Giant dinosaur display is on until 8th December.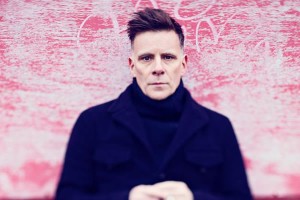 For music lovers there are a number of concerts on in November at Mareel – artists such as Sharon Shannon, Aly Bain, Ale Möller & Bruce Molsky, Chris Stout & Finlay MacDonald and Ricky Ross (of Deacon Blue) are appearing. For more information on dates and times visit: http://www.mareel.org/listen/
At Mareel on Saturday 23rd November at 7.30pm, a number musicians and poets will get together after exploring some of Shetland's more remote landscapes over the Summer for Back From Beyond.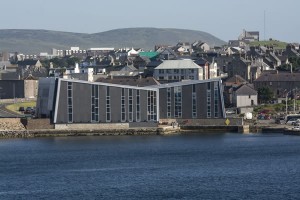 The results and stories from their inspirational visits will be heard for the first time. On this special evening, eight new songs, pieces and suites of poems will be performed by their creators. Each piece represents one of Shetland's National Nature Reserves (NNRs) and National Scenic Areas (NSAs): Hermaness, Fethaland, Eshaness, Hams of Muckle Roe, Noss, Foula, South West Mainland and Fair Isle. For more information visit: http://www.mareel.org/listen/events/back-from-beyond/#.UnJRO6JFDcs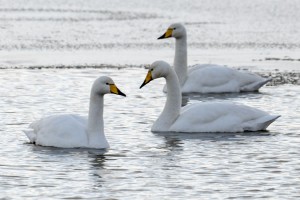 A great place to visit in November is the Loch of Spiggie west of Boddam on the South Mainland of Shetland. This shallow loch attracts large numbers of wildfowl during the autumn and winter, including whooper swans, wigeon and teal. Seals are around the coast of Shetland all year, and the grey seals have their pups on the more secluded beaches in October / November. If you're prepared for a walk, you might be lucky and see some white coated pups. If you're not prepared to walk – check out our seal cam at http://www.northlinkferries.co.uk/seals