October is a superb month of the year to visit Shetland. It's a time of year that unusual migrating birds land on the islands, and a time of year when you could glance up at the sky to see the Mirrie Dancers. This month, it seems, is also one for events!
Make sure you catch the Bonhoga Gallery Exhibition which runs through the month and ends on Sunday 15th October. Entitled 'Behind the North Wind' it features beautiful art from Barbara Ridland, Malfridur Adalsteindottir and Kristin Reynisdottir.
Running from Thursday 5th to Monday 9th October 2017, the Shetland Accordion and Fiddle Festival is a showcase of the best of Shetland Traditional Music. There's an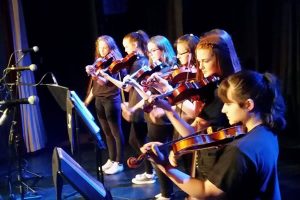 absolutely massive line-up of talented musicians.
Visiting artists include: Alan Clark, Claire Gullan and Martainn Skene, Craig MacCallum Scottish Dance Band, David Kennedy Trio, Ewen Rorie and Andrew Dennison, Gavin Piper and Callum Wallace, George Davidson, Gibb Brothers, Graeme Mackay, Graeme Mitchell Scottish Dance Band, Iain MacPhail Scottish Dance Band, Jan Arild's Orkester, Jim Gold Trio, John Daly and Patrick O'Loughlin, Manus McGuire and Emily Flack, Neil MacEachern Scottish Dance Band, Niall Kirkpatrick Trio, Paul Anderson and Brian Nicholson, Pentlands Ceilidh Band, Richard Ross Trio, Robert Whitehead, Tom Byrne and Michael Gallanagh, Tom Orr Band and the Wayne Robertson Scottish Dance Band.
Local artists include: Alison Laurenson, Andy Kain, Beltane Ree, Brian Morrison Band, Bruce Peebles, Bryan Gear and Violet Tulloch, Callum Nicolson Band, Catticloo, Cullivoe Band, Da Fustra, David Halcrow Band, Drewie Hawick & Friends, Fjanna, Fradner Gamla, George Spence, Girsie and da Loose Ends, Gussie & Co, Hannah Adamson, Hummelskju, Inga Scott and Margaret Robertson, Jimmy Burgess Band, Kirsten Hendry, Lana Elaine Fraser Trio, Leeshinat, Liam Brannan & Friends, Maggie & Brian, Michael Philip, Ness Accordion & Fiddle Club, Northmavine Fiddle & Accordion Club, Rachel Anne Williamson & Friends, Shetland Fiddlers' Society, Shetland's Heritage Fiddlers, The Peter Wood Shetland Dance Band, Unst Music & Dance Club, Westside Accordion & Fiddle Club and Wis Twartree
Fnd out what's on at the Shetland Accordion and Fiddle Festival website.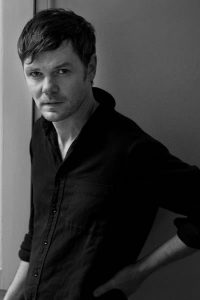 At 19:30 on Saturday 7th October 2017, the Roddy Woomble Band (pictured) will be playing in the Mareel. The frontman of Scottish indie giants Idlewild, Roddy is sure to put on a great show in Shetland.
At the Shetland Museum from Saturday 7th October 2017 until Sunday 19th November 2017 there's an exhibition Celebrating 100 years of the SWRI. You may be surprised at what Shetland Women's Rural Institute have acheived over the years!
Vietnamese born artist and filmmaker Dinh Q Lê will be in conversation with Artangel Curator Phoebe Roberts ahead of the presentation of his film installation The Colony at Mareel in 2018. come along to discover the Chincha Islands off the coast of Peru; the rocky home to an enormous colony of birds. The talk starts at 18:30 on Tuesday 17th October 2017 in Mareel.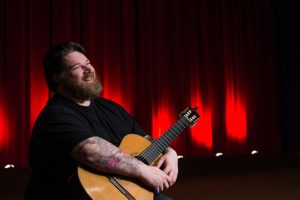 There's a very interesting performance taking place on Thursday 19th October 2017 at 18:00. 'By the Law' with RM Hubbert (Cert PG) combines silent cinema with live music written and performed by multi-award-winning post-rock Scottish composer and songwriter RM Hubbert. Come along to see a great film with a brand new guitar score. The screening will be followed by a Q&A with RM Hubbert (pictured – photo by Alex Hewitt).
At Bonhoga Gallery from Saturday 21st October to Sunday 12th November, Hairst is a selling exhibition of contemporary applied art and craft. Items include: Lighting by Julie Williamson, Kate Hollowood, Emily Jepps, and Hannah Nunn. Contemporary textiles by Joan Fraser, Shetland Tannery, Miriam Griffiths, Detta Textiles and Catherine Tough. Ceramics by Bill Brown, Kara Ford, Christopher Viviani and Michelle Freemantle. Prints by Hilke MacIntyre, James Brown and Kim Tillyer. Wood by Rosie Brewer and Christopher Viviani. Jewellery by Carla Edwards, Terri Campbell, Amelia Stone, Karen Daye-Hutchison and Kathryn Williamson.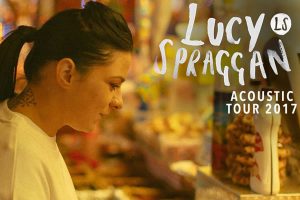 On Sunday 22nd October 2017 at the Mareel there's fantastic music from Lucy Spraggan, whose music occupies the melodic middle ground where pop and acoustic folk meet. The concert starts at 20:00 and should be a great night out!
There's more terrific music on Tuesday 24th October 2017, this time from singer-songwriter Newton Faulkner. It's a fantstic chance to catch this hugely talented artist during his autumn tour of the UK and Europe!
At the Garrison Theatre there's a fantatsic musical dance production on Thursday 26th October 2017 at 19:30 entitled 'Without a Hitch'. The production, from Room 2 Manoeuvre, follows the downward spiral of a 4 man hip-hop crew as ambition, jealousy and
frustration get the better of them!
Finally, on Thursday 26th October 2017 at 20:00 in the Mareel, Scouting for Girls will be playing a gig as part of their tenth anniversary tour. Their debut album hit No.1 in the UK – it is this record that they will perform in full on this tour!
We think that you'll have a wonderful time in Shetland in October 2017!