You may be surprised by the huge amount of interesting events on in Shetland in September. We think it's a great month of the year to visit!
The fabulous film festival, Screenplay is still in full swing, running between Friday 25th August and Sunday 3rd September 2017. If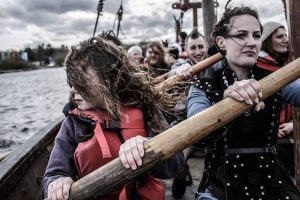 you're a film buff then Shetland is very much the place to be. Visit the Screenplay website to find out more!
In the island of Unst there's the 'Follow the Vikings' Festival at Haroldswick from 1000 to 1700 on both Saturday 2nd and Sunday 3rd September 2017. Unst is believed to be the place where Vikings first settled in Shetland.
As part of the Year of History, Heritage and Archaeology 2017 the Walhalla Vikings from Poland and the Northern Irish Ardglass Vikings from the 'Vikings' TV series will set up camp at the replica longhouse and longship at Haroldswick. There they will spend the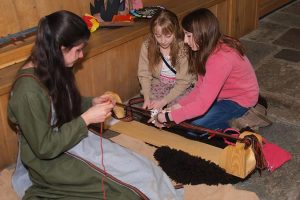 weekend demonstrating their crafts, combat and way of life. There will also be food, storytelling, guided talks, craft stalls and games at the North Unst Public Hall. The weekend is perfect for all the family! On Saturday 9th September 2017 there will be a 'Follow the Vikings' Viking Activity Day at the Shetland Museum and Archives in Lerwick. Visit the Shetland Museum website for more info!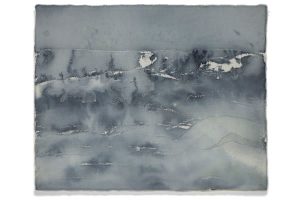 At the Bonhoga Gallery, there's an exhibition of work from Malfridur Aðalsteindóttir (Norway), Kristín Reynisdóttir (Iceland) and Barbara Ridland (Shetland). Each artist explores their connection to and the idea of North. 'Behind the North Wind' runs from Saturday 2nd September until Sunday 15th October 2017.
There's lovely classical music in the Mareel from pianist Neil Georgeson and cellist Abby Hayward, both from Shetland. Entitled In Our Homeland, the concert starts at 1930 on Thursday 7th September 2017 and features pieces from Edvard Grieg, Peter Sculthorpe, John Cage and Johannes Brahms.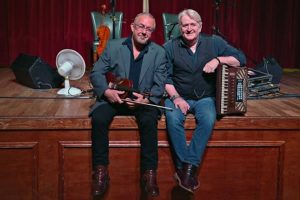 To hear some superb traditional music from Shetland you don't need to look much further than Aly Bain and Phil Cunningham, who have been delivering musical magic and quick-witted humour together for over 31 years now. They will be supported by local band Vair and can be seen at 1930 in the Mareel on Friday 15th September 2017 and at 1930 in the Walls Hall on Saturday 16th September 2017.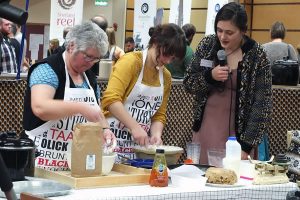 If you love beautiful fresh Shetland food then the Taste of Shetland Food Festival is the festival for you. Taking place over three days in the Clickimin Leisure Complex, Lerwick, and proudly sponsored by NorthLink Ferries, there will be stalls to browse, amazing demonstrations of cooking and samples to try of some of the fantastic food and drink Shetland has to offer. The Taste of Shetland Food Festival runs from Friday 15th to Sunday 17th September 2017; find out more from the Taste of Shetland Facebook page.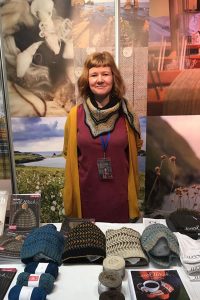 Shetland Wool Week is an extensive range of exhibitions, classes and events covering weaving, spinning, dyeing, Fair Isle and lace knitting. Since it's beginning eight years ago, Shetland Wool Week, inspired by an vibrant local textile industry, has grown to be one of the popular events in the Shetland calendar, attracting visitors from all over the world. Shetland Wool Week runs from Saturday 23rd September 2017 to Sunday 1st October 2017. Find out what's on by visiting the Shetland Wool Week website, where you can also download a free 'Bousta Beanie' knitting pattern!
We hope you have a great time in Shetland in September!