When checking in and boarding NorthLink Ferries ships to Orkney and Shetland, as a foot passenger or a car driver, all details – from what to do with your baggage to assisting disabled passengers – have been carefully thought out with your ease in mind.
Check-in
In order to board the ferry, please go to the Check-in desk. If you have taken a note of your booking reference number, this will speed up check-in. You will be issued a boarding card which will be checked just as you are about to board the vessel. Car drivers are asked to approach the car check in booth which should be clearly signposted. Check-in opens 165 minutes prior to departure at Hatston, 120 minutes prior to departure at Aberdeen and Lerwick and 90 minutes prior to departure at Stromness and Scrabster. Check-in closes 30 minutes prior to departure in all ports.
If you do not check-in at least 30 minutes prior to departure you will not be allowed on board our vessels
Car drivers are recommended to check-in at least 1 hour prior to departure.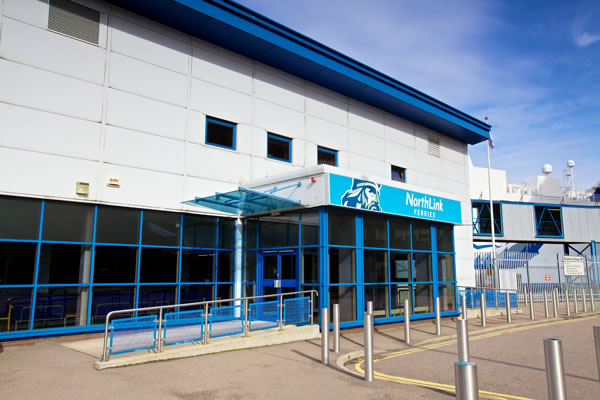 If you are leaving Stromness on the early morning sailing and have booked a Bed and Breakfast cabin you may board between 21.30 and 23.30 the previous evening.
Whether you are a foot passenger or driving a vehicle your check-in times will be explained when you make your reservation.