Purpose built for the routes, our NorthLink Ferries ships, MV Hamnavoe, MV Hjaltland and MV Hrossey, offer the highest standards of safety and comfort. Whether you are in a public area or a cabin, as you set to sea in one of our ships, you'll feel like you're on a cruise.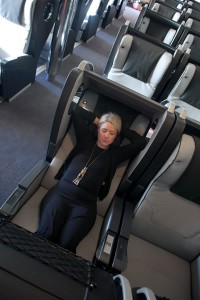 Use the drop down menu in the onboard section for more information about our facilities on the ships.
Your journey with NorthLink Ferries will be the start of your experience of the life, culture and history of the Northern Isles. On board you will find that our services help you get in the mood for exploring the history of the isles.  Children will enjoy the Vikling's Den and everyone can tuck in to great local food in The Feast.
Services on board include:
A range of cabins for overnight accommodation
Sleeping Pods for a good night's sleep at a lower cost than a cabin
New reclining seats available in a number of locations
Public shower facilities
Disabled toilets and shower
Cinema
The Feast – our restaurant with fantastic meal deals
Bars
A shop selling souvenirs, gifts, travel products and snacks
Children's play area
A Games Zone
Free and improved WiFi
Magnus' Lounge – an exclusive area to relax and dine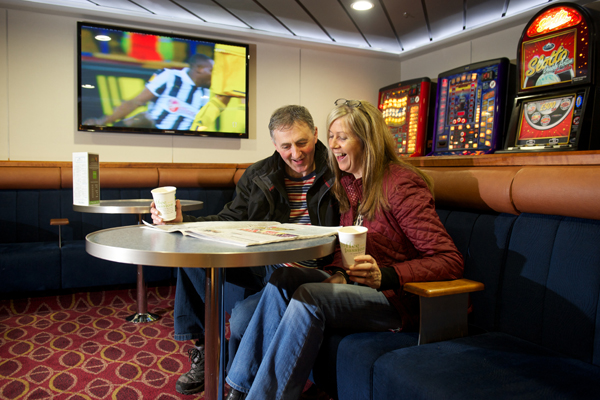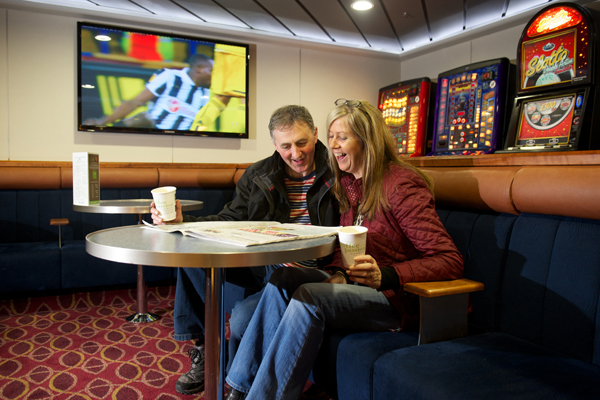 View MV Hjatland, MV Hrossey and MV Hamnavoe deckplans
How many ships do you operate?
We have three passenger ships – identical twins 'Hjaltland' and 'Hrossey' operate the Aberdeen to Orkney and Shetland route and 'Hamnavoe' operates between Scrabster and Stromness. We also operate two freight / livestock ferries, the 'Hildasay' and 'Helliar'.
How large are the ships?
'Hjaltland' and 'Hrossey' are 125 metres in length and 'Hamnavoe' is 110 metres.
What do the names mean?
Hjaltland is the Old Norse name for Shetland and Hrossey is the Old Norse name for Orkney. Hamnavoe is the old name for Stromness. Hildasay is the name of an uninhabited Shetland island and Helliar is named after an uninhabited island lying off the coast of Shapinsay in Orkney.
Do you carry vehicles?
Yes, we carry cars, motorbikes, bicycles, vans, campers, trailers, coaches and lorries.
Can you carry cars powered by LPG?
Yes. Once on board please ensure that cylinder valves are closed and follow any additional instructions from the crew.
Do you carry unaccompanied vehicles?
Yes. The prices are charged depending on the length of the car. There is no price difference between private individuals or trade. Contact the Freight Department for more details.
Do you carry foot passengers?
Yes, we carry passengers from vehicles or arriving on foot.
Do you carry sheep and cattle on the passenger ferries?
Not normally. Our freight ships are designed to carry livestock under humane conditions. There are strict areas of control such as temperature, ventilation, lighting, feed and water.
How safe are your ships?
They have been built to exceed the latest safety standards. Particularly, the bow doors are of clam shell design and are kept closed by the pressure of the water outside. There is a second set of doors inside which by themselves can withstand the sea. The car deck is over 1 metre above sea level and has drainage holes with empty tanks below, to contain any flooding that could occur.
What lifeboats and life rafts are provided on the vessels?
There are two totally enclosed self- propelled davit-launched, lifeboats, capacity each 100.There are two "Marinark" marine escape systems (MES) having a total capacity of 860 persons (430 each side of the ship). Passengers evacuate via a chute directly into the totally enclosed life rafts. Additionally there is one 50 man life raft, transferable to either side of the ship. The reason for this is that should one complete MES fail to deploy the full ships complement can still be evacuated.The Marinark system is the most up to date lifesaving system and is so-called dry shod evacuation. It is the most modern available, fitted in excess of MCA regulations.The fast rescue craft are for marshalling the life rafts or effecting off ship rescue. They are not intended for passengers.
Can I get tourist information aboard ship? Can you book onward travel or accommodation for me?
Tourist information is featured in the Northern Isles shop and on the information screens. We can advise on travel arrangements and hotel bookings – please ask at reception for directions to the nearest Tourist Information Centre.
Can you recommend where to visit and what to see in Orkney and Shetland?
Are there special play facilities for children?
A children's play area will be provided for our younger passengers. There will be suitable toys, chairs and tables, games and a television showing cartoons or other children's programming. Parents please note that although this is a safe environment it is not supervised and children on board remain your responsibility.
How do I find out about things on board – such as location of facilities, emergency procedures etc?
Statutory announcements regarding emergency procedures will be made on the public address system. After this, however, we wish to use this method of communication as little as possible as it intrudes upon your quiet enjoyment of life aboard ship. There are information screens situated at locations around the vessels, where announcements will be posted. You may visit or telephone reception at any time for information, and of course any crew member will be pleased to assist you.