During the COVID-19 outbreak the on board shops will be closed.
NorthLink Ferries on-board shops stock the best of the Shetland and Orkney islands' crafts and produce, with a wide selection of jewellery, knitwear, confectionery, wines and spirits.
There is an extensive range of magazines, maps, books and guidebooks including many by local writers. Our range of fragrances is very popular and offers excellent value for money on many leading brands when compared to high street prices. View some of our perfumes
Forgotten something? There's a good chance we will stock that last minute travel item in the shop.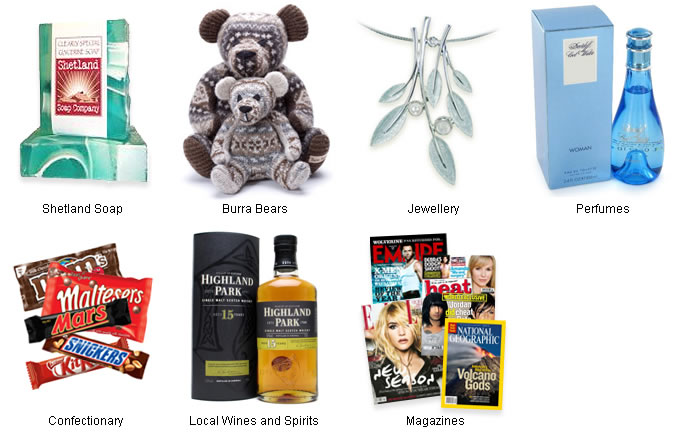 On the Hjaltland and Hrossey, the shop is open from 16:00 (Indirect Run) and 17:30 (Direct Run) until 22:00. The shop is open again in the morning from 06:30 until 08:00 (Aberdeen arrival) and from 06:30 until 08:00 (Lerwick arrival).
We accept credit and debit cards, including Visa Debit, Mastercard debit and American Express on board our vessels. You can use also Sterling cash (GBP) and GBP Traveller's cheques. However, we do not accept personal or business cheques.
Cinema tickets can also be purchased in the shop on board Hjaltland and Hrossey.