Holmsgarth Terminal, Holmsgarth, Lerwick, ZE1 0PR, United Kingdom
Please be aware that there are currently limited spaces in the long stay car park. Allow ample time to make alternative parking arrangements and reach Holmsgarth Terminal if you plan to leave a car in Lerwick while you are away.
Lerwick Ferry Terminal is located 2 miles from the town centre, on Holmsgarth Road in Lerwick, the capital of Shetland and home to 7,000 people. Explore and enjoy the shops, boutiques, museum, advanced leisure centre, accommodation, places to eat, pubs with live music and many other attractions.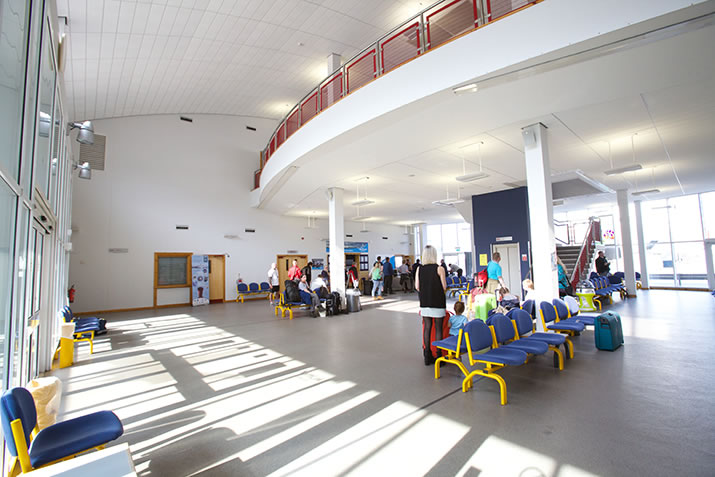 At the Ferry Terminal, there is a Tourist Information display with leaflets and brochures and a bus stop outside. The bus goes into the town and to the Bus Station, for onward travel around Shetland.
Lerwick by Air
Sumburgh Airport is located 25 miles south of Lerwick.
Lerwick by Road
Lerwick Bus Station is located less than one mile from the ferry terminal. Bus services in Shetland are provided by the Shetland Islands Council and operated by various local operators.
An up-to-date bus timetable can be found on the Zettrans website. Bus timetables are also available from the NorthLink Ferries check-in desk in Lerwick.
Lerwick by Sea
Inter-island ferries are operated by Shetland Islands Council. Timetables for inter-island ferries are available from the NorthLink Ferries check-in desk in Lerwick.
Lerwick Terminal Facilities
Ticket Sales & Enquiries
Tourist Information Stand
Payphone
Lift
Disabled Access
Disabled Toilet
Lerwick Ferry Terminal Accessibility information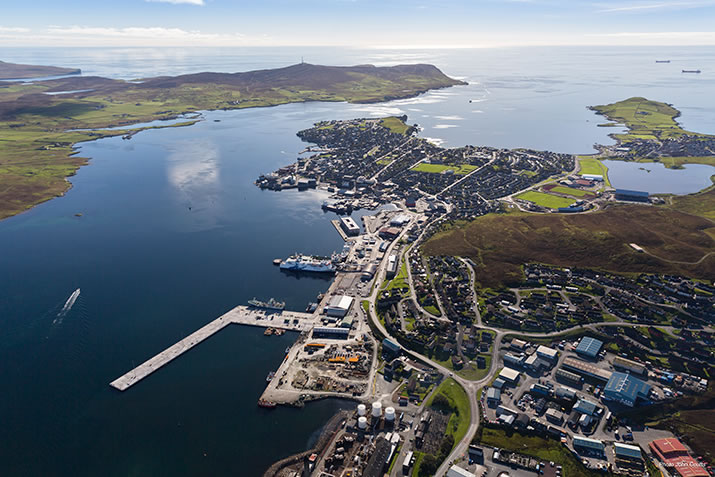 Parking at Lerwick Ferry Terminal
A limited number of free parking spaces are provided by Lerwick Port Authority for both short stay and long stay parking, this being sign posted accordingly. It should be noted that the availability of long stay parking spaces is not guaranteed and overnight parking in the short stay car park is strictly prohibited.
There is a left luggage facility; bags are left entirely at owner's risk.
Disability Shetland have all-terrain wheelchairs available for people to use in Shetland. Visit the Disability Shetland website for more information on how to borrow the chairs. The charity can drop off the wheelchairs at the Lerwick Terminal for collection on arrival in Shetland.
Checking in at Lerwick
Check-in at Holmsgarth Ferry Terminal in Lerwick commences two hours prior to departure. Car drivers are recommended to check in at least one hour prior to departure.
Final check-in is 30 minutes prior to departure.
Passengers are encouraged not to make bookings during check-in times as lengthy queues can occur.
Lerwick Ferry Terminal Opening Hours
Monday
07:30 – 17:30
Monday *
07:30 – 19:00
Tuesday
07:30 – 19:00
Wednesday
07:30 – 17:30
Thursday
07:30 – 19:00
Friday
07:30 – 17:30
Saturday
07:30 – 19:00
Sunday
07:30 – 19:00
* 19:00 closing from 1st Jan - 31st Mar, and 1st Nov - 31st Dec.
Office opening times may vary during Festive Season and Dry Dock.
Streetview tour of the Lerwick Terminal