Mirrie Dancers Chocolates – an interview with Dave Williams
Many of us have a soft spot for chocolate but Shetlander Dave Williams turned his love for the sweet into a thriving business, transforming him into the UK's most northerly chocolatier.
"I use local gin, whisky, honey and local dairies too. I enjoy working alongside other smaller companies on the island and the way the local community have supported the business is still the most rewarding aspect."
Dave told NorthLink Ferries how his small chocolatey idea led to a change in career and the introduction of one of the Northern Isles' favourite sweet companies – Mirrie Dancers.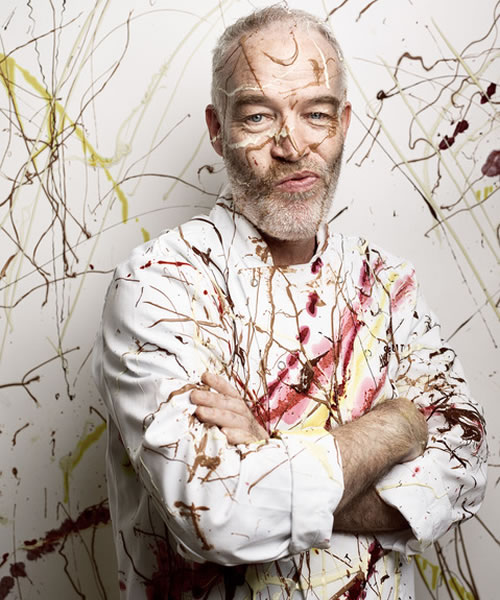 Q. Can you tell us a bit about yourself?
A. I joined the army as a chef at 16 years of age and left at 42. As you can imagine I have worked around the world serving and feeding soldiers, from a half a dozen to as many as several thousand at a time. I have served all walks of life including members of the Royal Family. I have been stationed in Canada, Germany, Portugal and Denmark, to name a few. I finished my army career in Germany and stayed there to work for NAAFI (Navy Army Airforce Institute). After my stint there, I moved to the Rocky Mountains in Canada before returning to the UK and becoming an Operations Director for a local company in Shetland.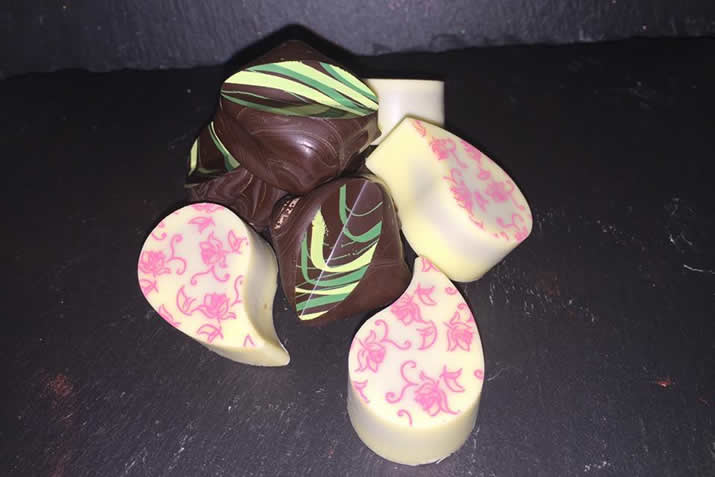 Q. How and when did you start making chocolate?
A. In 2015 there was a food fair here in Lerwick, which still takes place every year and is growing year on year and highlights what Shetland has to offer with regards to its produce. For the food fair I made a seaweed chocolate which was in conjunction with a local gin company who were launching their seaweed gin. I also took to the stage where I did a demonstration of how to make a vegan cheesecake, it was here that I mentioned I had a cunning plan.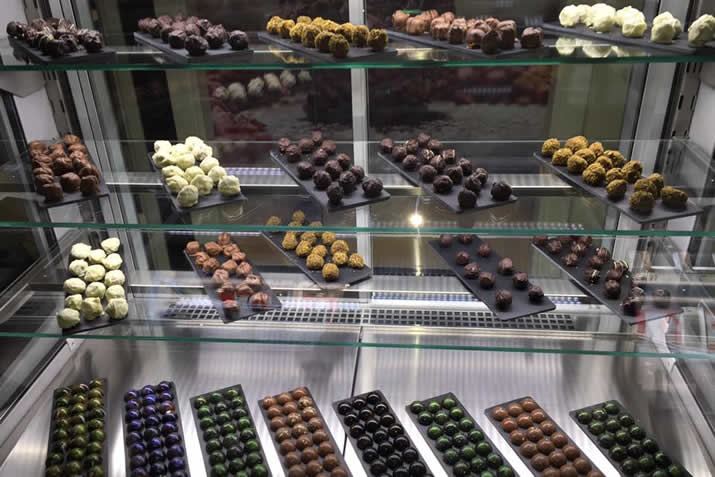 Fast forward 8 months and I had opened my first shop here in Lerwick; I now have both a shop and kitchen located in Lerwick. So one small idea has led to a whole operation and we opened our second shop, in Orkney in 2017. We are also now busy developing our plans to combine our Lerwick shop and kitchen and hope to open this later in the year in the Market Cross.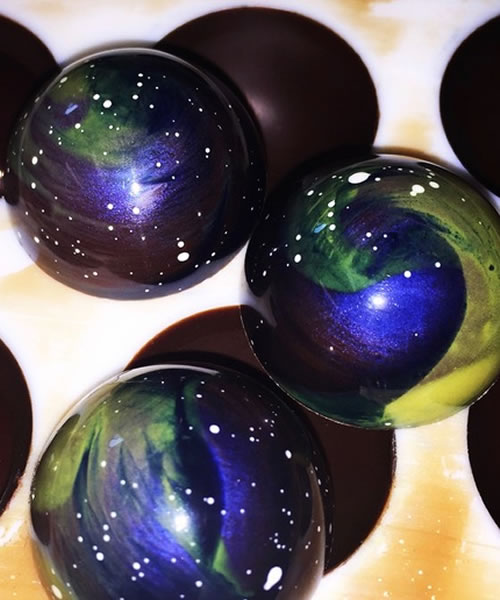 Q. How did you come up with the original 'Mirrie Dancer' chocolate?
A. Well 'Mirrie Dancers', for those of you who don't know, is the local name given to the Northern Lights, which we are very fortunate to witness for several months of the year in the Northern Isles. The natural beauty of the Northern Lights is what led me to the idea of making the Mirrie Dancer chocolates. I was at a course in Banbury at the Callebaut Academy (Chocolate Academy) and after the first day I shared my vision with the instructor on being able to produce the northern light colours in one of my chocolates, the raspberry which is inside the chocolates simply happened as that's what we were making and for no other reason than I like raspberry.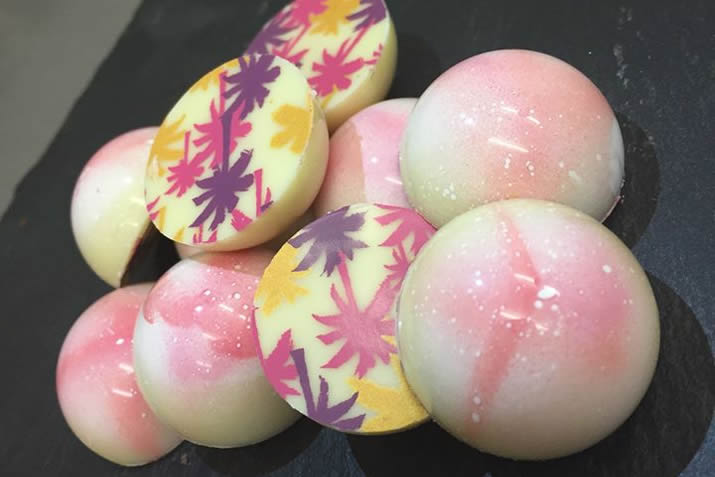 Q. Do you have a favourite chocolate/product?
A. Well when we are making our honeycomb dipped in chocolate treats, I really do have to sit on my hands and make sure I'm not making one for the shop and one for myself because that is a real temptation. However my favourite one is the simplest really, it's the Gianduja.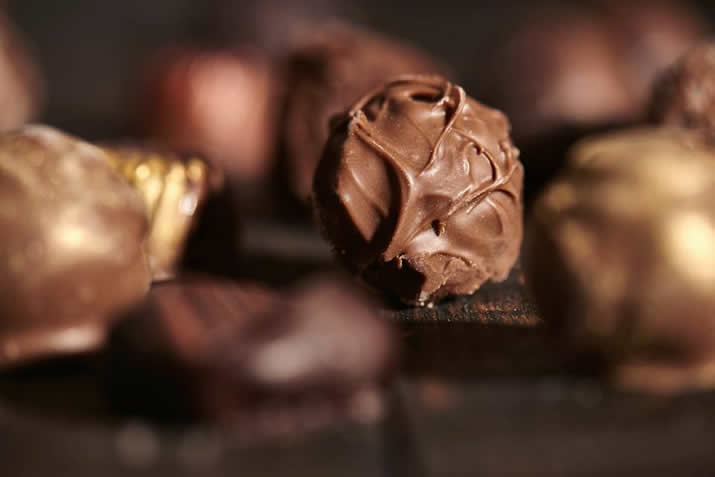 There is a bit of a story to it too, it's from the Piedmont area in Italy and it was originally created after the war. Due to people not having any money it was a cheap sweet treat which could be whipped up easily. They used to grind hazelnuts down and mix it with cocoa powder and sugar and this has now become a real classic. We get pure hazelnut paste and mix it with some of our origin chocolates; dark or milk; we then decorate them with nipped hazelnuts. It is one of the simplest chocolates we offer, or at least it is for me anyway. We make these weekly and they really do fly off our shelves.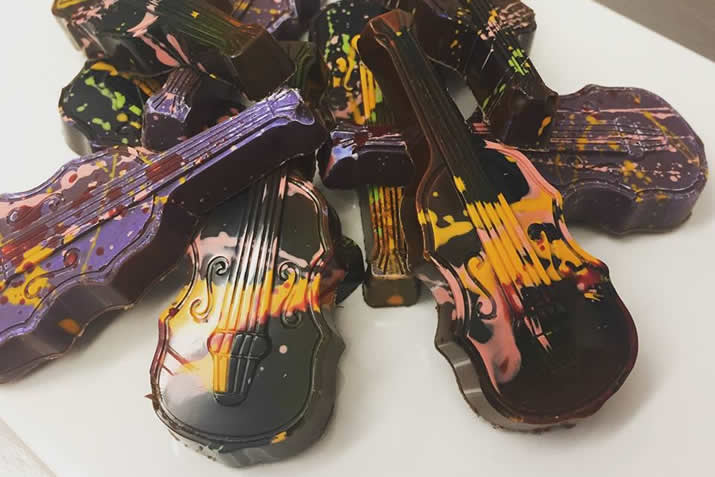 Q. What are the most rewarding and challenging aspects of the chocolate/confectionary industry?
A. For the chocolate industry in Shetland the main challenge is logistics. However we are where we are and being at the tip of the UK, we have to take into consideration weather-related delays. This can mean both products being imported and exported can be off schedule but that being said, Shetland has its own unique selling point. There is no one else on the island making chocolate in our style and we have so many other local products up here which we can use.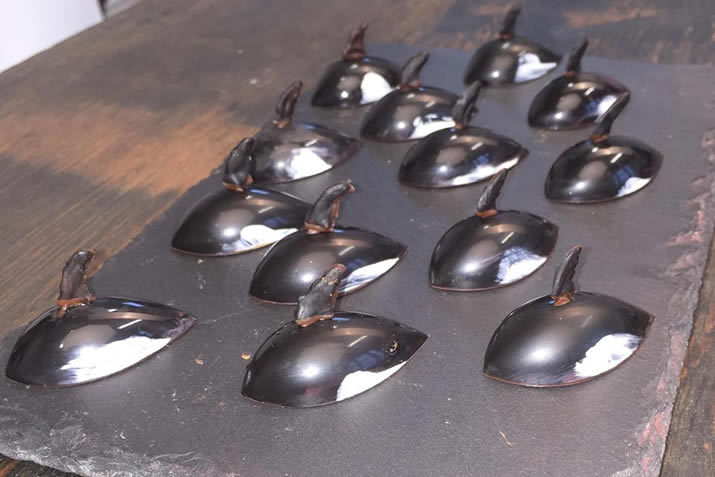 For example I use local gin, whisky, honey and local dairies too. I enjoy working alongside other smaller companies on the island and the way the local community have supported the business is still the most rewarding aspect.
I am extremely proud of the team I have here at Mirrie Dancers. All the staff are local people who have little or indeed no experience in the chocolate industry but they have taken it all in their stride and are constantly overcoming challenges. I have an absolutely fantastic team and without them none of this would be possible.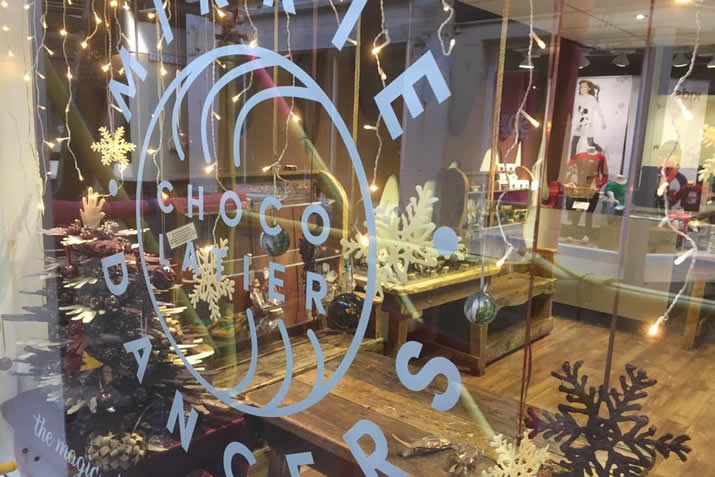 Q. You already have stores in Shetland and Orkney, do you plan on expanding further?
A. I do, two of my daughters live in Australia and I have this crazy idea. Up here we have the Northern Lights and over there they have the Southern Lights so I've got something in my head about having a venture on both ends of the world! Of course I also want to enjoy life, seeing my daughters and my grandson growing up as well. Equally I've still got connections in Canada and an idea for opening a shop on the mainland but in the meantime I'll focus on getting the islands and Northern Isles in a good position before I go and jump anywhere else!
Mirrie Dancers chocolates can be purchased on board NorthLink ships and in the Mirrie Dancers shops in Lerwick, Shetland and Kirkwall, Orkney. They can also be bought online at https://www.mirriedancers.co.uk/

By
Shona Lawrance
A young quine with an energetic sense of adventure but dire sense of direction! Born and bred in the North East of Scotland with a long loving appreciation of the Scottish islands.
Pin it!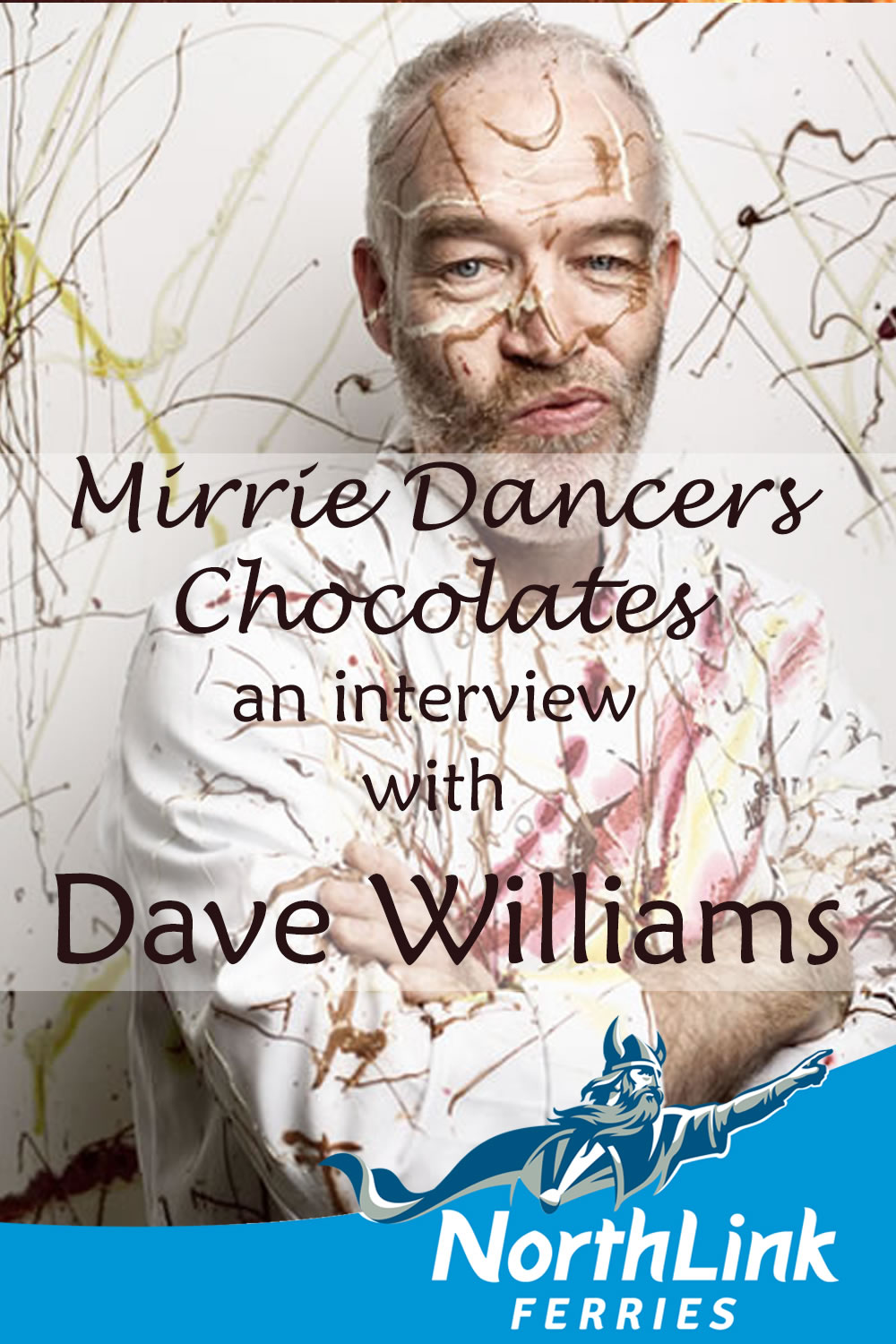 Header image: Mirrie Dancers Chocolates in Shetland photo © Copyright Mirrie Dancers