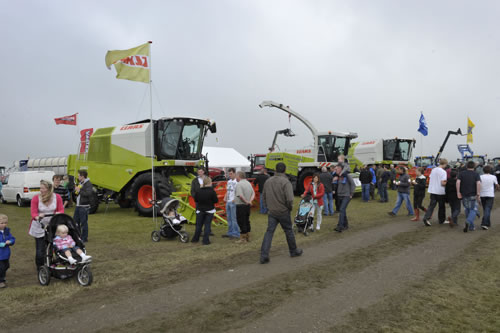 August is a great month to visit Orkney – and there's plenty to do in August 2011.
The August event calendar in Orkney is traditionally crowded with Agricultural Shows. These begin with the Sanday Show on Friday 5th August and culminate with the West Mainland Show in Dounby on Thursday 11th August and the County Show on Saturday 13th August. In these shows you'll see farmers showing their finest animals, horse riding competitions, agricultural equipment (children will love sitting in the seat of a tractor!), stalls from local businesses, fine local food and drink and fairground rides and attractions. Each show is a great day out for all the family!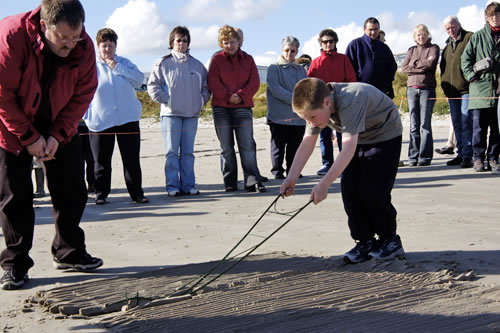 Another Show taking place in Orkney during August is the Vintage Rally Show. This takes place on Sunday 14th August at the Orkney Auction Mart and instead of animals, the things that have been lovingly groomed and displayed are cars, motorcycles, tractors and steam engines from days gone by!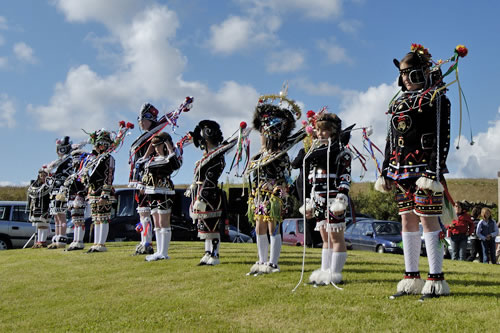 An event quite unique to Orkney is the South Ronaldsay Boys Ploughing Match and Festival of the Horse, a tradition which dates back to the 1800s. During this event, the boys of South Ronaldsay compete to see who can plough the straightest line in the sand, using miniature ploughs. The girls of South Ronaldsay meanwhile dress as 'horses' in costumes based on the elaborate harness decoration of the Clydesdales once used to plough the fields. The ploughs and outfits are heirlooms that have been used by the same family for generations. The ploughing event takes place at the Sands o' Wright and the Horses are judged in the village of St Margaret's Hope on Saturday 20th August 2011.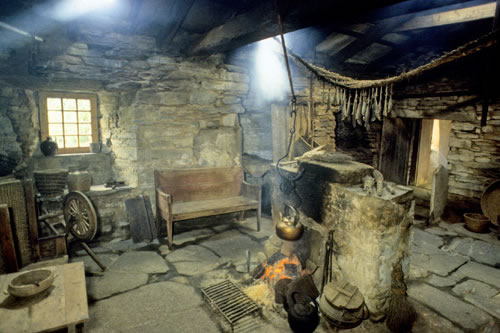 Other recommended things to do in Orkney during August include a visit to the farm museums in the West Mainland. Corrigal Farm Museum and Kirbister Farm Museum lie a couple of miles at either side of Dounby and offer a fascinating glimpse into life in Orkney's past.
The farm houses are decorated as they once where back in the 19th Century and usually there is a peat fire in the hearth, with its wonderful smell! Particularly fascinating is the fire in the middle of the room at Kirbister – echoing the central fireplaces in Skara Brae. This indicates that this tradition lasted from neolithic times until very recently. Both farm museums have animals to see – from North Ronaldsay sheep to ducks and chickens – making them ideal for children.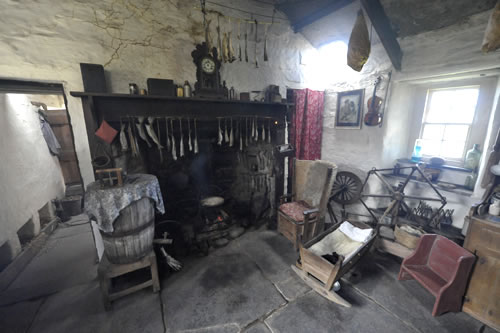 The museums are both free of charge and are open every day during the summer.
Also recommended is a trip to Orkney's outer islands. The Orkney Islands Council's Sunday Ferry Services is still running during August. During these Sunday Excursions the ferry will travel to several islands in one trip – offering the visitor a great way to see several islands in one day and explore different sides to Orkney! For more information, please visit http://www.orkneyferries.co.uk/