The events calendar for Orkney in August is quite full – you'll not find yourself looking far for interesting things to do. The dig at the Ness of Brodgar continues through the summer, running until Wednesday 21st August 2019. Make sure you don't miss a guided tour of this archaeological treasure trove!
There are also some great exhibitions to catch; Beyond Landscape, Margaret Gardiner – A Life of Giving and THEN NOW WHEN are all at the Pier Arts Centre in Stromness.
At the Workshop and the Loft Gallery in South Ronaldsay there are paintings from Sheena Graham-George (from Saturday 6th July until Tuesday 20th August 2019) and from Giuliana Criscuolo (from Saturday 24th August to Tuesday 24th September 2019)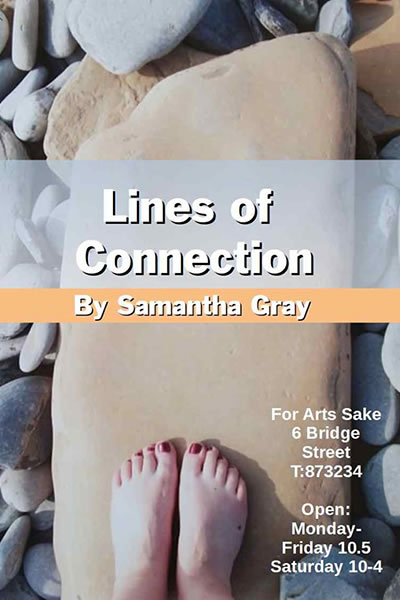 At For Arts Sake in Kirkwall, Lines of Connection by Samantha Gray is an exhibition inspired by Orkney stones!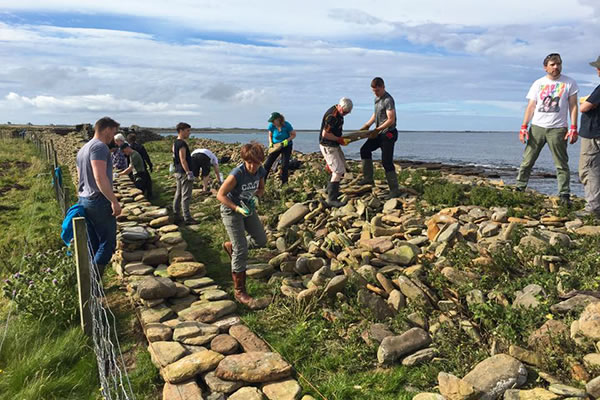 The North Ronaldsay Sheep Festival was started back in 2016 to help repair the weather damage to the sheepdyke surrounding the island. The dry stone dyke was erected in 1800s using beach stones and it keeps North Ronaldsay's ancient, seaweed-eating sheep on the island beach, away from the grassland. The Festival is a unique and friendly event, running from Monday 29th July to Friday 9th August 2019, and as well as helping to maintain the dyke, you'll learn about dry stone dyke building, meet new people, enjoy tours of the lighthouse and wool mill and take part in the famous North Ronaldsay ceilidhs! Find out more about the North Ronaldsay Sheep Festival on Facebook.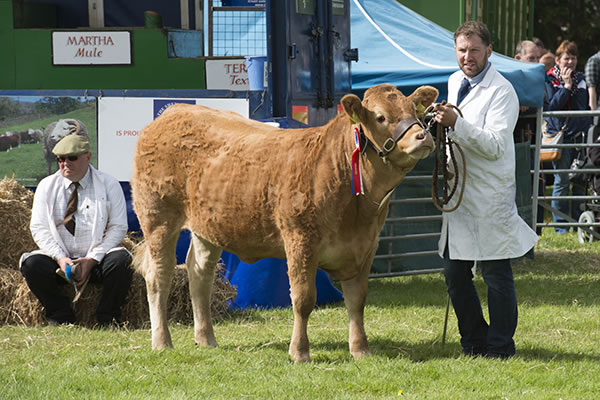 August is the month for agricultural shows in Orkney; and these are fabulous events for all the community. The best of the islands livestock will be on display, and there will be displays of crafts, and delicious food and drink on offer. The show week kicks off with the Sanday Agricultural Show on Friday 2nd August 2019 and ends with the Orkney County Show in Bignold Park, Kirkwall on Saturday 10th August 2019. In between these dates there are shows in the East Mainland (Toab on Saturday 3rd August 2019), Shapinsay (Balfour on Tuesday 6th August 2019), South Ronaldsay and Burray (St Margaret's Hope on Wednesday 7th August 2019), and the West Mainland (Dounby on Thursday 8th August 2019).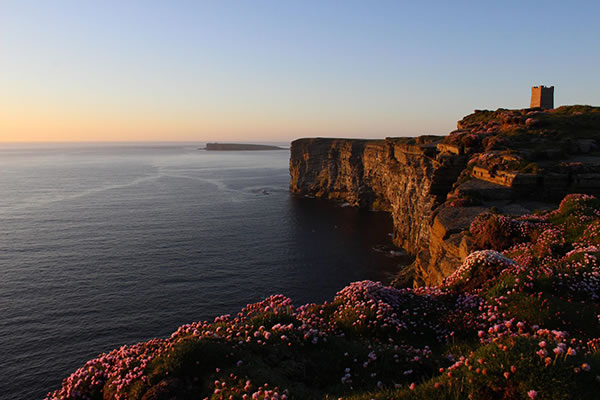 National Whale and Dolphin Watch 2019 hosted by RSPB Orkney takes place at the Kitchener Memorial from 18.00 to 20.00 on Friday 2nd August 2019. Whilst there is no guarantee of any cetacean sightings, you'll be surrounded by seabirds, and there are spare binoculars and telescopes available. This fun event is free with no need to book!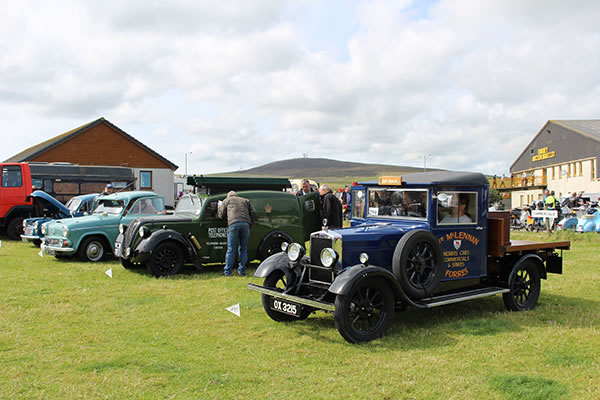 The Orkney Vintage Club's annual rally is on Saturday 3rd and Sunday 4th August 2019 at the Orkney Auction Mart. There will be a range of engines and farm implements, old vehicles, tractors and motorbikes on display and this year will focus on the 80th anniversary of HMS Sparrowhawk. The Auction Mart is built on the site of the former Royal Navy Air Station.
The National Youth Orchestra of Scotland Symphony Orchestra Tour will be arriving in Orkney on Wednesday 7th August 2019 with a performance at 19.00 in The Pickaquoy Centre. For a superb evening of classical music; make sure you quote 'Symphony Summer' to get 25% off your tickets!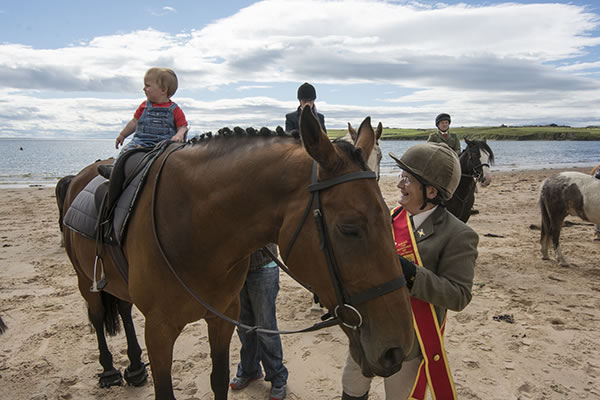 The Riding of the Marches is a traditional event in Kirkwall, and it is quite spectacular to see! Beginning at 14.00 on Sunday 11th August 2019 at the St Magnus Cathedral, horses, ponies, carriages and their riders will take to the streets of Kirkwall carrying a standard along the old boundary of the town. The sound of hooves clattering off the old flagstones and the sight of the horses splashing through the surf at Scapa Beach is not to be missed!
Acclaimed folk-rockers Bear's Den will be taking their As The Crow Flies Tour to The Old Library and Sound Archives in Kirkwall. They'll be playing tracks from their rousing third album 'So that you might hear me' from 19:30 on Sunday 11th August 2019.
In 2019, the Kirkwall Flower Club will celebrate its 60th anniversary with Kirkwall Flower Festival 'Celebration's'. The event will be held from Wednesday 14th until Sunday 18th August in St Magnus Cathedral, which is open daily from 09.00 until 18.00.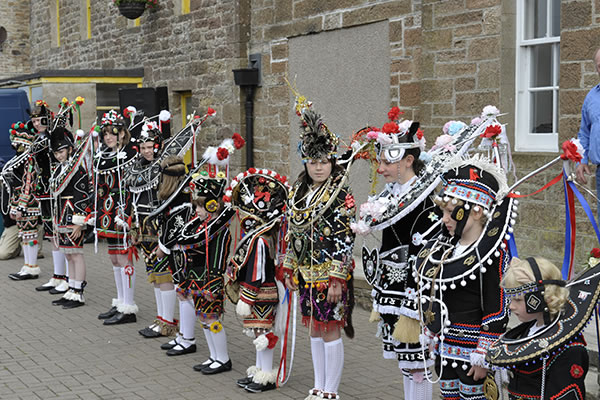 One of Orkney's most unique events, the Festival of the Horse & Ploughing Match is a compelling reason to visit Orkney's South isles on Saturday 17th August 2019. At the St Margaret's Hope school, young girls will dress in traditional 'horse' costumes which have been passed down through the generations of local families. Then the boys will compete in a miniature plough match, carving furrows at the Sands O' Wright.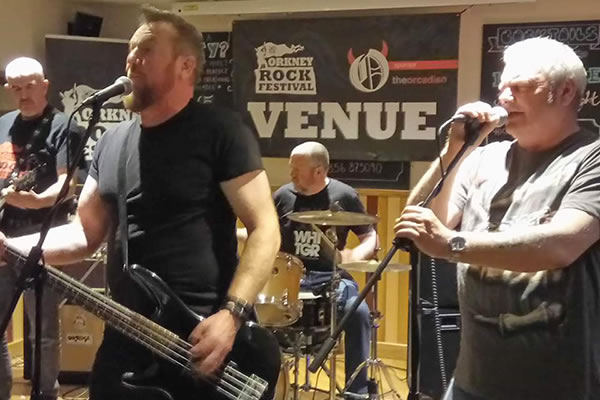 The 6th Orkney Rock Festival takes place in Kirkwall from Thursday 29th August until Sunday 1st September 2019 and it's sure to be a weekend to remember of fantastic rock, punk and metal music. Acts confirmed to play this year include Sheer, Fit To Work, Grace and Legend, The Broken Ravens, Black King Cobra, The Dirty Lemons, Electric Mother, Mabel Wong (pictured), Angersay, Bryttania and Razormouth. Find out more about the Rock Festival, where to go and how to get tickets on the Orkney Rock Festival Facebook page!
If you'd like to buy some delicious local food and drink or buy a unique craft item, the Orkney Farmer's Market takes place on Saturday 31st August 2019 from 10.00 until 14.00 in the Kirkwall Masonic Hall on Castle Street.
Finally, if you'd like to try a fantastic half marathon on a lovely island, then we'd recommend attending the Rousay Lap Half Marathon on Saturday 31st August 2019. You can run, cycle or walk the 13.1 miles around the main ring road of Rousay, beginning at 12.00, and the race is free to enter (though donations for the RNLI are welcome) There will also be soup and sandwiches to buy on the day!
We hope you have an awesome time in Orkney during the month of August.