There are some very fine things to do in February in the Orkney Islands, including some interesting talks and some brilliant art exhibitions to see. We've compiled some highlights of the month below!
There's a last chance to see 'A feast of paintings and craftwork' in the Waterfront Gallery, Stromness. This is a gathering of work from Orkney's artistic community; the exhibition comes to an end in the middle of February 2020.
In the Pier Arts Centre, Stromness, the amazing collection of modern art housed here is well worth visiting, though some parts of the gallery may be closed for annual winter maintenance.
Who said a museum is full of old things?! 'Carry on Collecting: New Acquisitions' at the Stromness Museum is a chance to see 30 new items donated to the museum. This exhibition closes at the end of March 2020.
Orkney Museum in Tankerness House, Kirkwall has an exhibition of Baltic Bowls and Riga Cups which runs until Sunday 16th February 2020. There is much to see in this fantastic museum so make sure you earmark plenty of time for a good browse.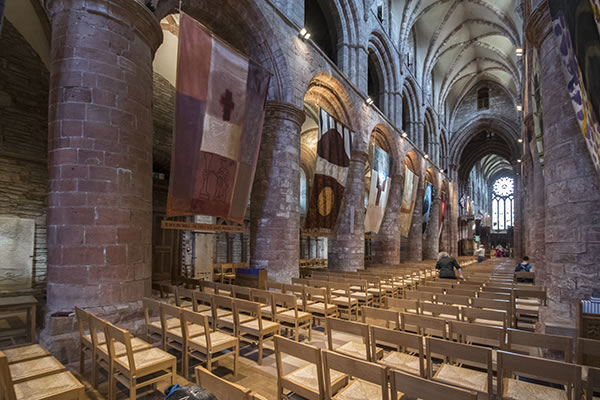 If you have one hour fifteen minutes to spare at 11.00 or 14.00 on Tuesday or Thursday (14.00 and 15.45 on Sundays), we'd highly recommend an Upper level tour of St Magnus Cathedral. This is a unique experience you'll be keen to brag to your friends about. It costs £8.60; make sure you don't forget your camera!
Every Saturday through February (1st, 8th, 15th, 22nd and 29th) there's a free 5km timed run at 09.30 by The Peedie Sea. Register for the Kirkwall parkrun here and take a copy of your barcode to get a time!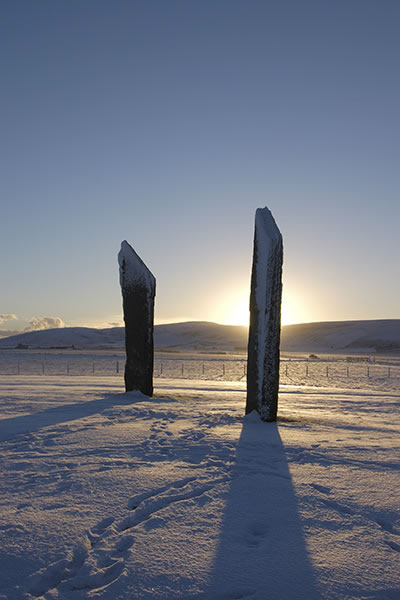 At 14.00 on Saturday 1st February 2020 there will be a celebration of Winter's Ending (also known as 'Imbolc') at the Standing Stones of Stenness. There's no charge and Spiritual Orkney ask that you only bring your open mind and warm heart.
Kinky Boots: The Musical was filmed live at the Adelphi Theatre in London's West End and features songs from pop icon Cyndi Lauper! It will be screened in The Pickaquoy Centre Cinema at 19.30 on Tuesday 4th February 2020 and 14.30 on Sunday 9th February 2020.
An Evening with Mark Beaumont – Around the World in 80 Days is an inspiring talk by a fascinating man. If you enjoy tales of adventure and travel come along to hear cyclist Mark talk (and show films and photos) about his career of expeditions and World Records attempts. Tickets for the show, which takes place in The Pickaquoy Centre on 6th February 2020 at 19.30, cost £16 and £14 for concessions.
One of the highlights of the Orkney year is the musical performance by KAOS, the Kirkwall Amateur Operatic Society, which was founded almost 100 year ago, in 1924. This year the production is Sister Act based on the 1992 American musical comedy film, and it's on from Tuesday 11th to Saturday 15th February 2020 in the Orkney Theatre, Kirkwall. Tickets are selling fast in The Orcadian bookshop with limited availability on some nights. If you love nuns and gospel choirs this one is for you!
The SCDA Drama Festival runs from Monday 24th to Saturday 29th February 2020 in the Orkney Theatre, Kirkwall. Each night up to three one-act plays, of different genres and each from different Orkney Community Drama Clubs, are performed. Then at the end of the evening the performances are judged by a visiting adjudicator. At the end of the week the best play of the festival is announced, along with other awards, and the winning teams go on to the semi-finals. In April 2020 the SCDA Scottish Final will also take place in the Orkney Theatre!
The Royal Ballet Live: The Cellist/Dances At A Gathering looks at the life and career of the cellist Jacqueline du Pré and is set to music by Chopin. This performance will be shown at The Pickaquoy Centre Cinema on 25th February 2020 at 19.15.
On Saturday 29th February 2020 Stromness Sailing Club will be holding a Ceilidh featuring The Ronald Anderson Band. There will be Scottish dancing, a licensed bar, and a lot of fun in the Stromness Town Hall from 19.00 that night. Tickets are available in J B Rosey's in Victoria Street, Stromness.
We hope you have a fabulous February in Orkney!