June is a good month to be in the Orkney islands. As well as there being plenty to do outdoors whilst the sun is shining, there's also a great many things to get up to indoors. Below you'll see a selection of events that we'd recommend during Orkney in June. Amongst the events, Orkney will be commemorating the scuttling of the German High Seas Fleet, 100 years ago on 21st June 1919 with Scapa 100 events.
If you appreciate art we'd recommend the following:
Beyond Landscape, running from Saturday 6th April 2019 until Saturday 9th November 2019 at The Pier Arts Centre is a selection of landscape works by artists.
Margaret Gardiner – A Life of Giving runs from Monday 22nd April 2019 until Saturday 9th November 2019 at The Pier Arts Centre, and examines the life and legacy of this generous patron of artists.
Then Now When is an exhibition celebrating 40 years of the Pier Arts Centre which runs from Monday 22nd April 2019 until Saturday 9th November 2019.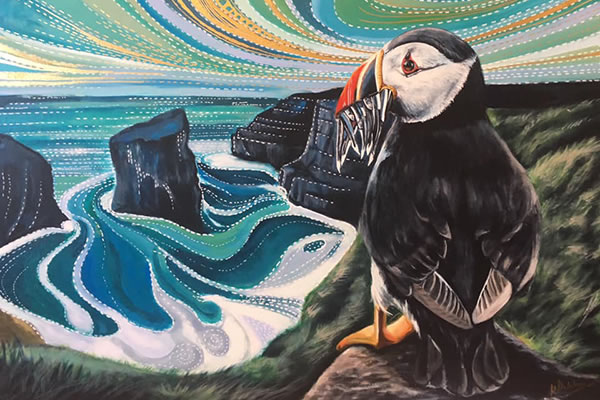 The Kim Fletcher exhibition Wild About Nature (pictured) runs from Thursday 9th May 2019 until Saturday 15th June 2019 in For Arts Sake.
An Orkney Mix of Art and Craftwork is on display at the Waterfront Gallery in Stromness until the end of September.
Mainland Mainland at the Northlight Gallery, Stromness is a series of works by artists (Frances Pelly, Kerrianne Flett, Fiona Sanderson, Michael Bullen, Susie MacKenzie, Rhona Graham and Meg Telfer) working in Mainland Orkney and Mainland Caithness and Sutherland (and The Sea Between). It runs until Tuesday 11th June 2019.
Chasing the Light is an exhibition of photographs from Sanday by Sue Mara in the Sanday Heritage Centre. It'll run from Sunday 19th to Thursday 30th June 2019, with a preview evening on Tuesday 18th June 2019 at 19.00.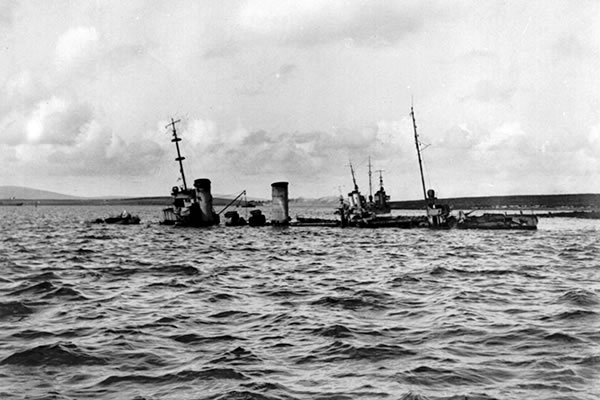 At Stromness Museum there's two fascinating exhibitions about Scapa Flow from Saturday 4th May 2019 until Saturday 2nd November 2019. Scapa 100 – Salvaging Our Heritage: The Wrecks of Scapa Flow and Living Wrecks: The Marine Life of Scapa Flow are both must-see exhibits. Stromness Museum is open from 11.00 until 15.30 from Monday to Saturday and a purchased tickets is valid for a week, so you can keep coming back to learn more!
There's also the exhibition entitled The Scuttling of the German Fleet to mark 100 years since this historic event in the Orkney Museum, Kirkwall. Admission is free and it's open between 10.30 to 17.00 from Monday to Saturday.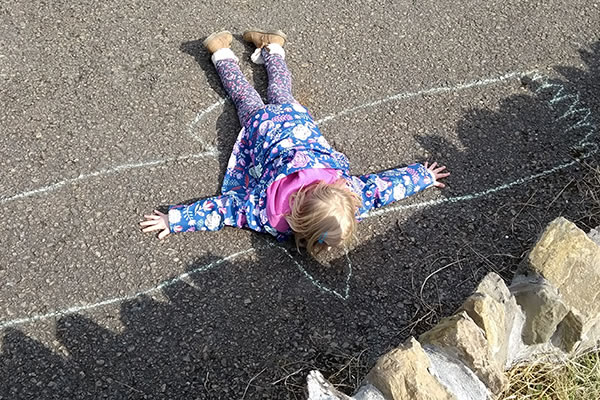 Over on the island of Hoy, Eagle Watch is taking place between 11.00 and 16.00. Join the RSPB at the Dwarfie Stane car park, and they'll offer advice and information about how to see the nesting White Tailed Eagles.
To mark the 70th Anniversary of the Declaration of Human Rights, the Pier Arts Centre is taking part in the Fly The Flag 70 project. There will be two sessions (taking place on Tuesday 28th May 2019 at 19.00 and on Tuesday 18th June at 19.00) to design and make a flag which the Pier Arts Centre will fly from the Monday 24th to Sunday 30th June 2019.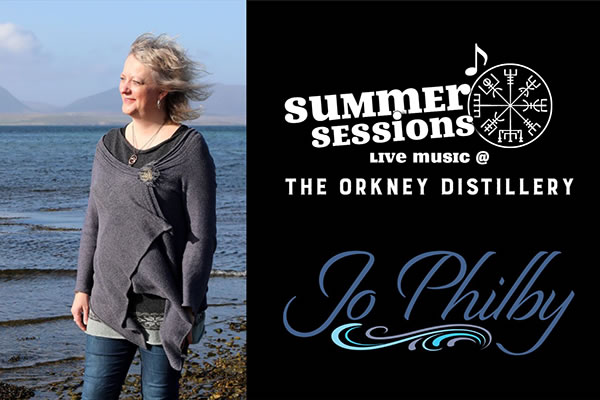 Jo Philby, Summer Sessions will be a lovely performance of folk, roots and country music in The Orkney Distillery on Saturday 1st June 2019 at 19.00. Jo is a popular local singer/songwriter and she'll be joined by Elaine Grieve on mandola and guitar. Make sure you grab your ticket fast!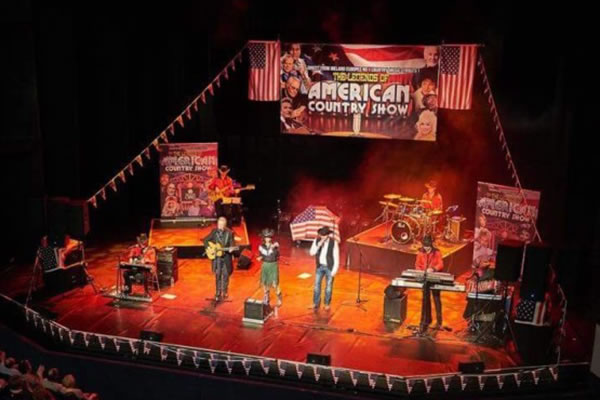 If you love Country music, then make sure you don't miss The Legends of American Country at the Pickaquoy Centre on Sunday 2nd June 2019. This will showcase highly acclaimed tributes to Dolly Parton, Johnny Cash, Merle Haggard, Tammy Wynette, Kenny Rogers, Willie Nelson, Charley Pride, Patsy Cline, Glen Campbell and Don Williams. Expect to hear a range of classic Country music songs in this spectacular show, which begins at 19.30. Tickets cost £21.50 and are available from The Pickaquoy Centre.
The Beach Gallery in Hoy is hosting a series of 6 Art Classes based on Adele Pound's paintings of Shoreline Birds. Ideal for beginners, you are welcome to undertake any of the individual classes or all six. On the Wednesday 5th June 2019 it's the Little Egret, and on Wednesday 19th June 2019 it's Herring Gulls, Wednesday 3rd July 2019 is Black Tailed Godwits, Wednesday 17th July 2019 is the Golden Plover, Wednesday 31st July 2019 is Brent Goose and on Wednesday 14th August 2019 the classes will finish with the Lapwing. Visit the Beach Gallery Facebook page to book your place!
On the island of Rousay in June there's the Peedie Lap 5K race, which you can walk or run from the war memorial to the Fire Station and back to the Trumland House gates. It takes place on Saturday 8th June 2019 at 12 noon and is free to enter. Donations will be collected for the RNLI, who will also be selling soup and sandwiches from 12.30 onwards!
At 19.00 on Sunday 9th June 2019, Tania Opland and Mike Freeman will be bringing Acoustic World Music to the Stromness Town Hall. Tickets are available for £10 on the door; this is a unique opportunity to hear a unique and eclectic mix of traditional and contemporary songs (in several languages) from many cultures!
On Friday 14th June 2019 take part in a Viking Feast on the Beach. This family friendly event takes place at Scapa Beach every second Friday evening (so also takes place on Friday 28th June 2019) from 18.00 to 20.00. Join Viking expert and storyteller Ragnhild, and outdoor cook and craftsman Mark, to gain some insight into life in Viking Orkney! The feast costs £20 (adults) £10 (age 13-18 and 60+, students, disabled) and £5 (age 12 and under) – please book ahead to eat like a Viking!
West Side Cinema: Scapa Flow 1919: With All Flags Flying is part of the Scapa 100 commemorations. The West Side Cinema will be screening this 1986 documentary with a Scapa 100 introduction from in the Stromness Town Hall at 19.45 on Saturday 15th June 2019.
On Sunday 16th June 2019 it's the Hoy Half Marathon and 5k Family Fun Run. Make sure you enter via the marathon booking website to take part in this challenging but friendly event on one of Orkney's best islands.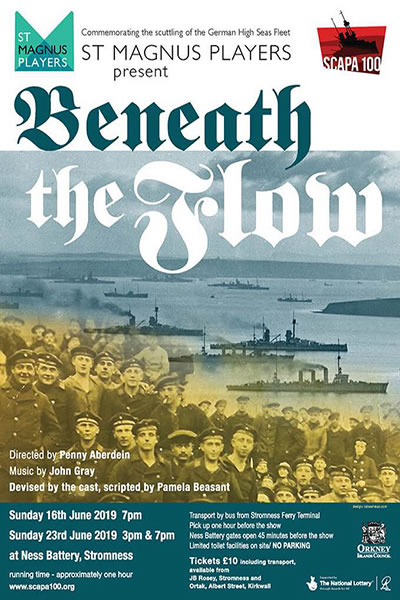 Beneath the Flow is a theatre piece from the St Magnus Players as part of the Scapa 100 events. It tells the story of the scuttling of the German High Seas Fleet from the parallel perspectives of Admiral Ludwig von Reuter, Commander of the interned fleet, and John, a young Orcadian boy on the island of Cava. The performances will be held at Ness Battery in Stromness on Sunday 16th and Sunday 23rd June 2019 at 15.00 and 19.00. Tickets are available from J B Rosey in Stromness and the Ortak shop in Kirkwall and they cost £10 (which includes transport from the Pierhead out to the Battery). The St Magnus Players previous performances have been 'must-see' shows, and we anticipate Beneath the Flow to be the same.
There will be further Scapa 100 events from Monday 17th to Thursday 27th June 2019, including talks, virtual reality sessions, an evening with author Rod Macdonald (Dive Scapa Flow), evenings in the Stromness Museum, a book signing with author Nick Jellicoe (The Last Days of the High Seas Fleet) and much more. The Scapa 100 Hub will be in the Royal Hotel Stromness; find out more on the Orkney Islands Council website.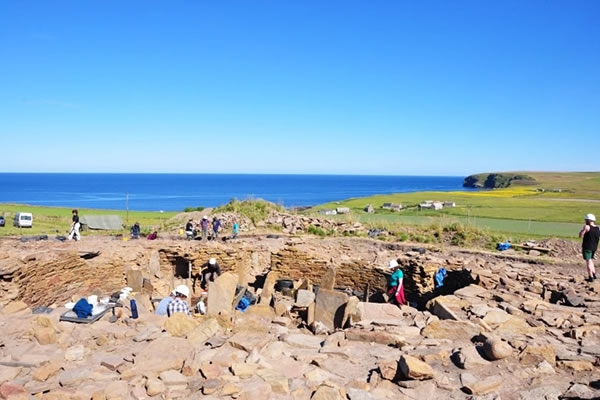 Tours are available of the Cairns Archaeology Dig at Windwick Bay, South Ronaldsay, from Monday 17th June 2019 to Friday 12th July 2019, and archaeologists will be on site most weekdays from 10.00 to 16.00.
On Sunday 19th June 2019 there's a Viking Voyage to Hoy from 9:30 to 17:00. This full day adventure will include a ferry journey from Stromness, a guided walk through a spectacular wild landscape while learning about Viking Age Orkney, having a go at practical skills such as weaving and nettle rope making, playing games, cooking a Viking meal over an open fire, hearing Viking songs and trying a Viking dance. Make sure you book your place!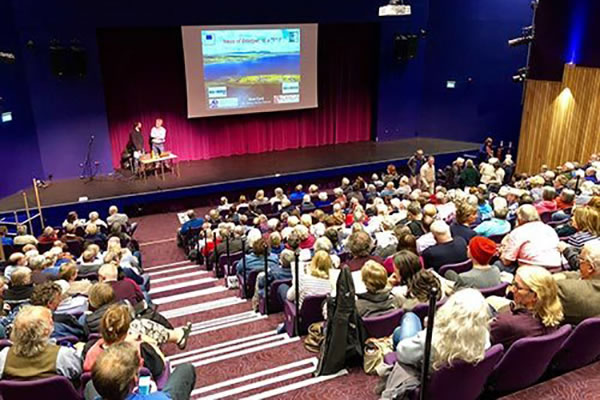 In the Orkney Theatre, site director Nick Card will take to the stage to give a Ness of Brodgar annual talk which will look back at previous excavations. The 2019 talk is titled 'The Appliance of Science' and is being hosted by the Orkney Archaeology Society. It takes place on Monday 20th June 2019 starting at 19:30; entry is by donation.
If you're looking for some Midsummer evening walks then we'd recommend joining wildlife expert Megan Taylor for a Wild Orkney Walks. She'll be offering guided walks around Yesnaby, Stromness and to Hoy to see the sea eagles. Make sure you book a place by visiting her website!
Close to the Ring of Brodgar there will be a celebration of the Summer Solstice at the Comet Stone at 20.00 on Friday 21st June 2019. Run by Spiritual Orkney, the ritual is designed for people of all beliefs and none.
The St Magnus International Festival is Orkney's annual midsummer celebration of the arts and in 2019 it will be held between Friday 21st to Thursday 27th June 2019. Artists, speakers, musicians and productions this year include: Aidan Moodie & Graham Rorie, Alistair Savage Trio, Anna Szałucka, Anthems for Doomed Youth: War and Peace, Ars Nova Copenhagen, BBC Scottish Symphony Orchestra, Christian Wilson & Tom Poulson, Dinara Klinton, Eric Ericson Chamber Choir, Eunsley Park & Maksim Štšura, Garry Starr, Glasgow Barons & Tom Poulson, Helsinki Chamber Choir, Jamal Aliyev & Can Çakmur, Kaleidoscope Saxophone Quartet, Kapten Trio, Lauder, Maxwell String Quartet, Moteh Parrot, Norwegian Soloists' Choir, Robin Robertson, Saltfishforty, Terry Waite, The Boy Who Found His Smile, The Day the Fleet went Down, The Driftwood Cowboys, and The Song Weigher: Ian Crockatt. Find out more on the St Magnus Festival website!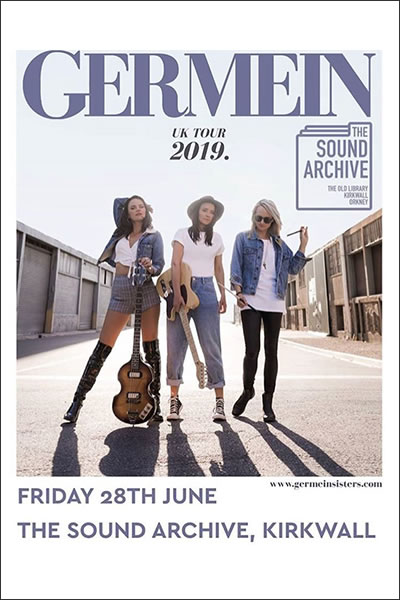 Sisters Georgia (guitar, keys), Ella (bass, electric cello) and Clara (drums) have formed the band Germein and take their lead from musical artists like Haim, Chvrches and Tegan & Sara. Fresh from a stadium tour opening for Little Mix, they'll be performing in the The Sound Archive, Kirkwall at 19.30 on Friday 28th June 2019. Make sure you don't miss them as they could well be the next big thing!
Make sure you don't miss the Orkney Farmer's Market at the end of the month. Taking place in the Kirkwall Masonic Hall, Castle Street on Saturday 29th June 2019 between 10:00 and 14.00, it's a chance to buy food, drink and crafts directly from local producers.
At the Pickaquoy Centre Cinema during June there's a chance to see stadium and theatrical performances that may not have made it to Orkney otherwise! Take That: Greatest Hits Live is at 20.00 on Saturday 8th June 2019. Royal Opera House Live: Romeo And Juliet (Ballet) is shown at 19.15 on Tuesday 11th June 2019. National Theatre Live: Small Island is the dramatisation of Andrea Levy's Orange Prize-winning novel; it'll be shown on Thursday 27th June 2019 at 19.00.
We hope you have a super time in Orkney during June.