Autumn comes around rather quickly in Orkney, but as the weather grows a little colder and the wind a little stronger, Islanders organise plenty of great events to attend. We've got a pick of some of the fabulous events you can enjoy in Orkney during September!
If you love browsing art exhibitions at your own pace, then the following galleries are worth a visit:
The Pier Arts Centre has Beyond Landscape (Saturday 6th April to Saturday 9th November 2019); a selection of works by artists whose engagement with landscape goes beyond literal reinterpretation. Margaret Gardiner – A Life of Giving (Monday 22nd April to Saturday 9th November 2019) looks at the legacy of Margaret Gardiner. THEN NOW WHEN (Monday 22nd April to Saturday 9th November 2019) celebrates 40 years of the Pier Arts Centre.
At For Arts Sake, Flowing Contemplations is an exhibition by Zenna, which runs in the Kirkwall Gallery from Thursday 5th September to Saturday 5th October 2019.
In St Margaret's Hope at the Workshop and Loft Gallery there are paintings from Giuliana Criscuolo (Saturday 24th August to Tuesday 24th September 2019) and water colour paintings and drawings from Karen Tweed and Pat Norquoy (Saturday 28th September to Tuesday 29th October 2019)
The Waterfront Gallery in Stromness has a great collection of Orkney art and craft, called Orkney Mix, running from Monday 6th May until Saturday 28th September 2019.
Laebrack by John Cumming can be seen in the Exhibition Room at The Old Library, Kirkwall. It runs from Saturday 31st August to Saturday 21st September 2019.
At the Ortak Gallery at Hatston Birds: A Language of Freedom (Saturday 30th August to Monday 30th September 2019) is an exhibition of work by artist Georgia Allan-Hadley.
The Shoreline Birds Exhibition (Sunday 31st March to Monday 30th September 2019) in the Beach Gallery, Hoy features original watercolours by guest artist and keen birdwatcher Adele Pound. Also in the Beach Gallery, Hoy Fire and ice: a winter on North Ronaldsay (Thursday 29th August 2019 to Wednesday 11th September 2019) looks at Orkney's most northerly isle through the lens of photographer Sue Mara.
Two final art-related events to attend include a two-day landscapes workshop with Laura Drever at The Pier Arts Centre from 10.00 to 16.00 on Saturday 31st August and Sunday 1st September 2019 entitled Beyond Landscape. the second is an Evening screening of the film, Time is a Country – The Memories and Friends of Margaret Gardiner at The Pier Arts Centre Tuesday 3rd September 2019 at 19.30.
The Orkney Rock Festival will continue rocking from August into September at various locations throughout Kirkwall. The very best local acts will be joined by bands and musicians from further afield for the event; as well as free pub gigs there will be ticketed events also. Visit the Orkney Rock Festival Facebook page to find out more about the event which runs from Thursday 29th August 29th to Sunday 1st September 2019.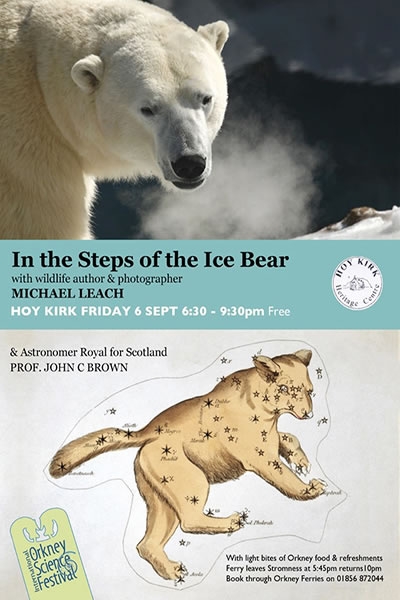 The Orkney International Science Festival this year celebrates the 50th anniversary of Neil Armstrong's walk on the Moon and also looks at Arctic exploration and plant-hunting in the mountains of Turkmenistan. The festival this year will join with Foraging Fortnight, and will look at wild food in Scandinavia, using seaweed for health and nutrition, and will investigate how Neolithic man foraged food. Find out more at the Orkney International Science Festival website; the event runs from Thursday 5th to Wednesday 11th September 2019.
On Sunday 8th September 2019 at 10.00, 12.00 and 14.00 at the Stromness Museum there are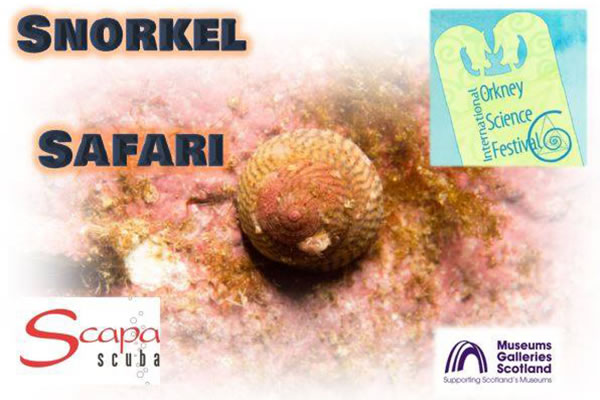 Snorkel Safaris – a one-hour guided snorkel of Stromness's piers to discover life beneath the waves. Suitable for those aged 10 and above the event is supported by divers from Scapa Scuba – email them to book your place!
At the St Magnus Church, Birsay Jo Philby will be joined by Elaine Grieve for a gig on Sunday 8th September 2019 at 16:00. As well as superb tunes there will be good banter; it's sure to be a great day out!
The Testaments, Margaret Atwood's highly anticipated sequel to The Handmaid's Tale will be released in 2019, 34 years after the original book, which spawned the Emmy Award-winning television series, was published. To celebrate the release there will be a live cinema broadcast at the Pickaquoy Cinema at 19.30 on Tuesday 10th September 2019. Margaret Atwood: Live In Cinemas will feature Margaret herself and exclusive readings from the new book by special guests.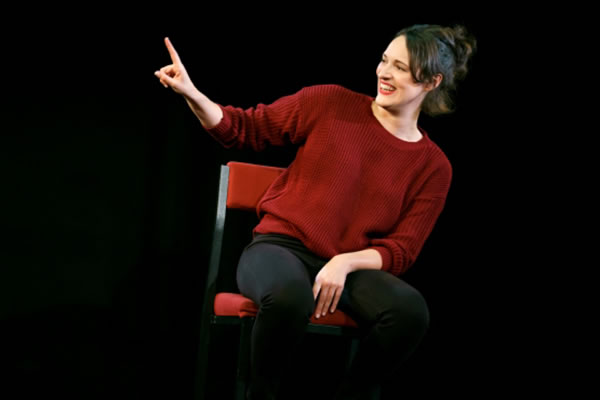 Also at the Pickaquoy Cinema, National Theatre Live: Fleabag is a chance to see the hilarious, award-winning, one-woman show that inspired the BBC hit TV series. It starts at 19.30 and is written and performed by Phoebe Waller-Bridge.
On Sunday 22nd September 2019 at 18.00 there will be a celebration of Gore Vellye (Autumn Equinox) at the Standing Stones of Stenness led by Helen and Mark Woodsford-Dean. Find out more on the Orkney Pagans Facebook page.
National Theatre Live: One Man, Two Guvnors (Encore) is a hilarious West End and Broadway hit which stars James Corden. It will be screened to mark National Theatre Live's 10th birthday at 19.00 in the Pickaquoy Cinema on Thursday 26th September 2019.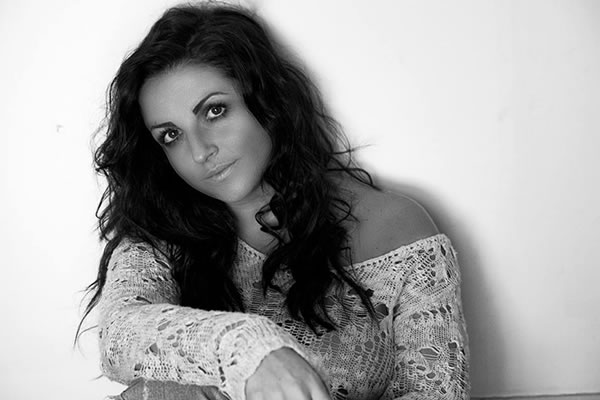 For blues enthusiasts The Orkney Blues Festival showcases local and national artists in venues in and around Stromness. It's a fun weekend which brings the town to life in late September, and all events are usually free of charge with the exception of the Grand Finale, which brings together all of the headlining acts. The line up this year includes Gregg Wright, Cherry Lee Mewis (pictured), Dave Arcari, Richard Townend and The Mighty Bosscats, First Foot Soldiers and Ellyn Oliver. Make sure you find out more about the Orkney Blues Festival, which runs from Friday 27th to Sunday 29th September 2019, by visiting their Facebook page.
At the end of the month there's a chance to purchase a range of food, drink and craft products directly from local producers – and many of these are not available in shops or online. The Orkney Farmer's Market takes place in the Kirkwall Masonic Hall from 10.00 to 14.00 on Saturday 28th September 2019.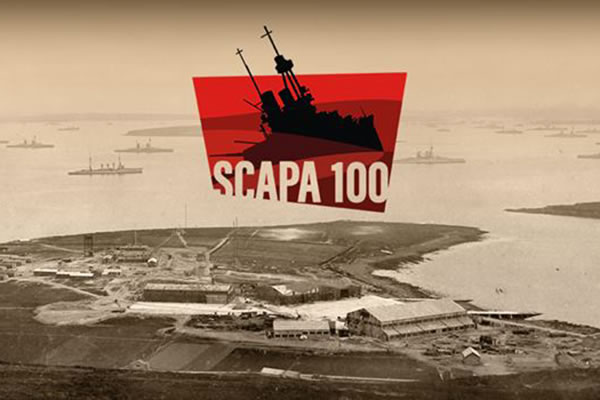 Finally if you're looking for museums to visit make sure you go to the Stromness Museum and the Orkney Museum in Kirkwall to see the Scapa 100 exhibitions. 'Salvaging our Heritage: The Wrecks of Scapa Flow' and 'Living Wrecks: The Marine Life of Scapa Flow' run from Saturday 6th April to Saturday 2nd November 2019 in Stromness Museum. 'The Scuttling of the German Fleet' runs from Saturday 4th May to Saturday 2nd November 2019 in the Orkney Museum, Broad Street, Kirkwall. Make sure you visit before these exhibitions are gone forever!