August is a super month to visit Shetland to see the best of the weather. The month is ideal for outdoor activities including orca watching, taking a boat trip to see the gannets of Noss and for sailing to Mousa Broch. However August is also a fantastic month for Shetland events; here are some recommendations!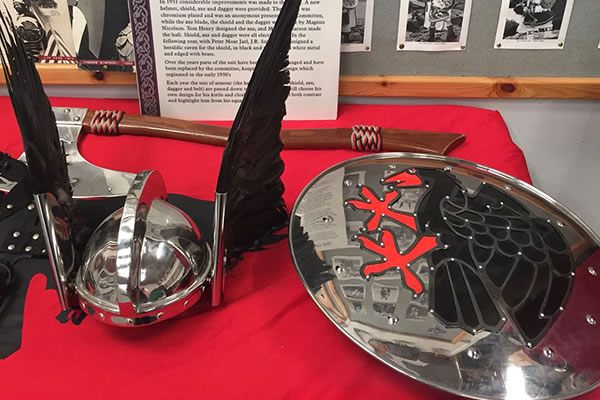 Running from Tuesday 21st May until Saturday 7th September 2019 the Up Helly Aa Exhibition is a great way to see the galley, costumes and a short video from this amazing annual event. The Galley Shed can be located on St Sunniva Street, Lerwick and its open on Tuesdays (14.00 to 16.00 and 19.00 to 21.00), Fridays (19.00 to 21.00) and Saturdays (14.00 to 16.00).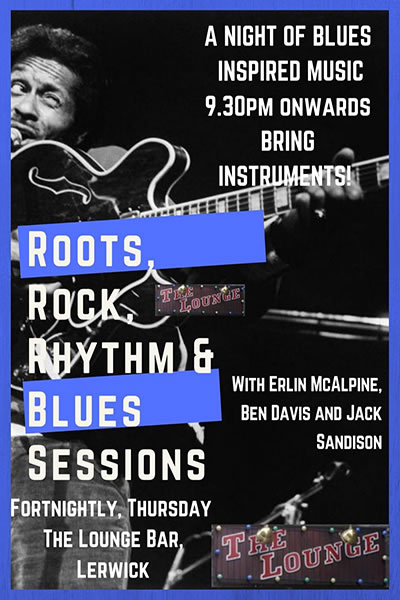 If you like Blues music head along to The Lounge Bar every second Thursday for A Night of Blues Inspired Music. On Thursday 1st August 2019 from 21.30 there will be fantastic music from Erlin McAlpine, Ben Davis and Jack Sandison.
The Voe Show takes place on Saturday 3rd August 2019; this agricultural show in the Voe Public Hall & surrounding area is a great day out for all the family! Find out more on the Voe & District Agricultural Society Ltd Facebook page.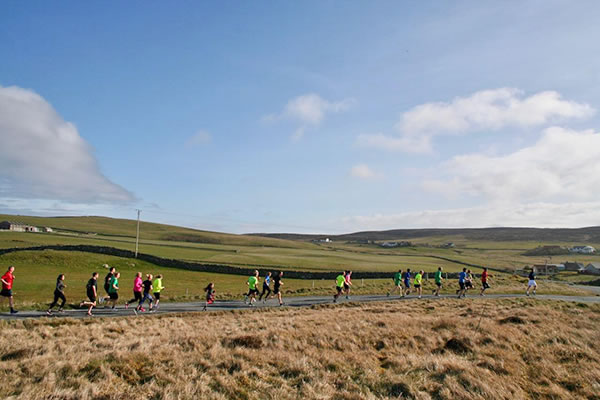 For those who enjoy a 5km challenge, why not hop on the ferry from Lerwick for the Bressay parkrun? This takes place every Saturday during August, beginning at 09.30.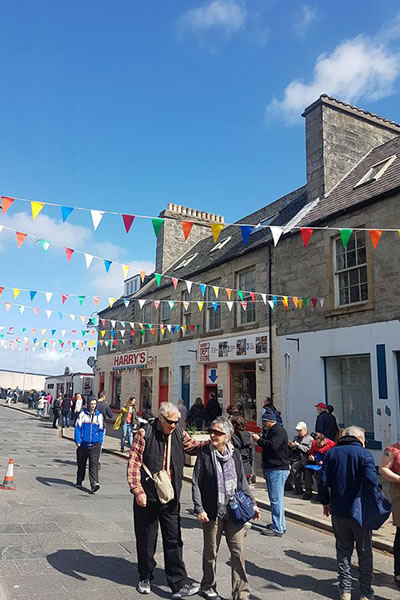 Lerwick Shopping Week 2019 is a week of activities, events, special offers and competitions, and this year, to tie in with Shetland Boat Week there will be a nautical theme to many of the events. Find out more about what's on during Lerwick Shopping Week, which takes place from Saturday 3rd to Sunday 11th August 2019 on the Living Lerwick Facebook page.
There's some amazing music at The String on the first weekend of August. On Saturday 3rd August 2019 beginning at 22.00 there's some fantastic House Music with DJ James Aitken. Then on Sunday 4th August 2019 from 15.00 to 16.30 there's a performance of traditional and original music from the talented local four-piece Vair.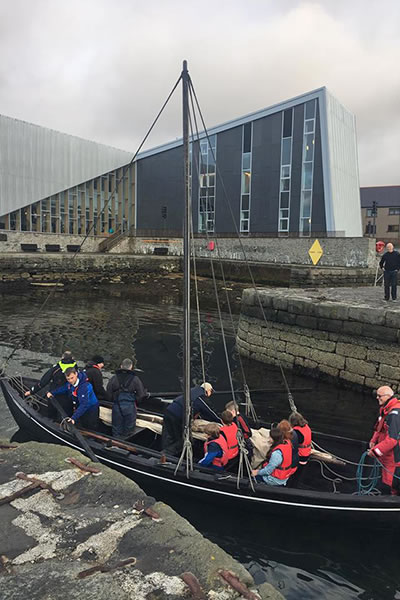 Shetland Boat Week is an event we look forward to at NorthLink Ferries. It is held from Monday 5th to 11th August 2019 and features exhibitions, talks, demonstrations, boat trips, tours, activities and seafood cookery demonstrations. You can enjoy sixareen sailings in Lerwick harbour or a tour behind the scenes on MV Hjaltland (10.30, 11.30 and 12.30 on Saturday 10th August 2019). Lerwick town centre waterfront was once the backdrop of smugglers, so for kids there's Lerwick Waterfront Pirate Hunt! Shetland Boat Week is proudly sponsored by Serco NorthLink Ferries, Ocean Kinetics, So Much to Sea and Lerwick Port Authority. Find out more on the Shetland Boat Week Facebook page.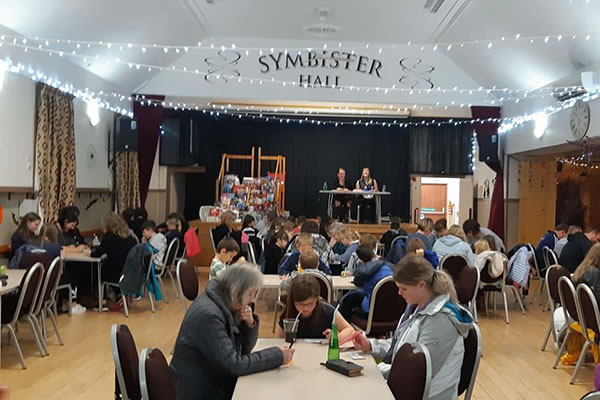 Whalsay's Summer Days is a week of activities on the Bonnie Isle, ideal for all the family. Activities taking place between Monday 5th and Sunday 11th August 2019 include sports, bairns rock painting, a gala parade, family dancing, a disco, a fire station visit, and of course Whalsay is renowned for its fantastic food and hospitality! Visit the Whalsay's Summer Days Facebook page for more details!
The Shetland Showcase continues in August, offering Monday evenings of traditional music and the chance to view beautiful local made crafts, starting at 19.00 in the Islesburgh Community Centre. On Monday 5th August 2019 there will be a performance from Andy Kain and Kirsten Hendry. On Monday 12th August 2019 there will be music from Shetland Fiddlers Society. Then on Monday 19th August 2019 there's entertainment from the Peter Wood Shetland Dance Band.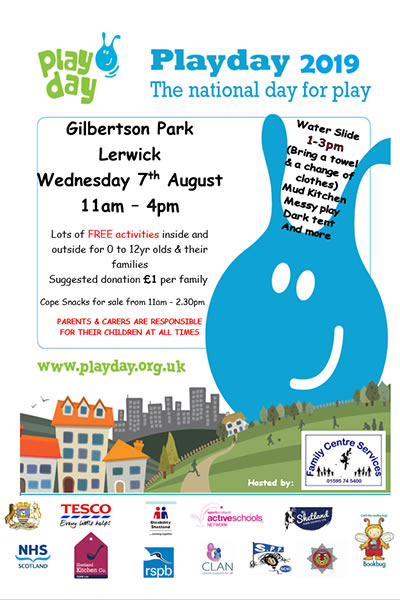 If you have children aged 0-12 years old head along to Gilbertson Park for National Playday 2019 with the Bruce Family Centre from 11.00 on Wednesday 7th August 2019. There will be lots of free activities including a messy kitchen, messy play and a water slide from 13.00 till 15.00.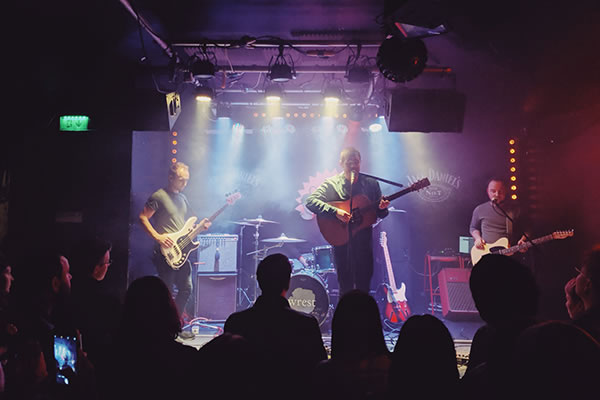 Stewart from Edinburgh indie band wrest will be playing a live solo show with support from Shetland's Adam Guest at The String, Lerwick. The show, beginning at 20.00 on Friday 9th August 2019 will feature songs from their album 'Coward of Us All'.
The Walls and District Agricultural Show takes place on Saturday 10th August 2019. Head wast for a tremendous day out for all the family.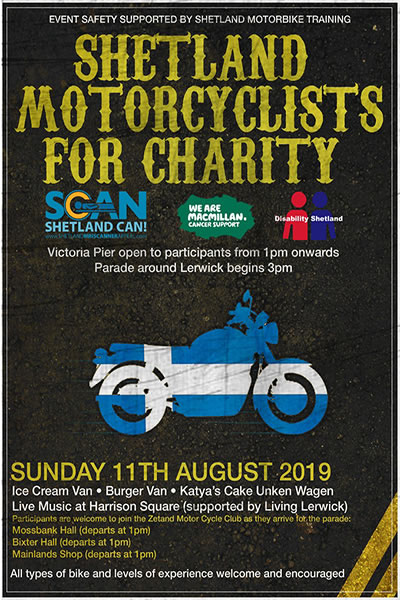 On Sunday 11th August 2019 at 15.00 there's a Charity Motorcycle Ride around Lerwick. This parade of bikes will loop through town; previously over 180 motorcyclists have taken part and raised £10,000 for charity! There will also be entertainment and refreshments for both participants and spectators; find out more on the Facebook page.
In the Shetland Library there's talk from author Ethel Hofman to which all are welcome. Her memoir and cookbook 'Mackerel at Midnight: Growing up Jewish on the Shetland Isles' features personal family stories from her Shetland childhood; come along to hear more at 19.00 on Tuesday 13th August 2019.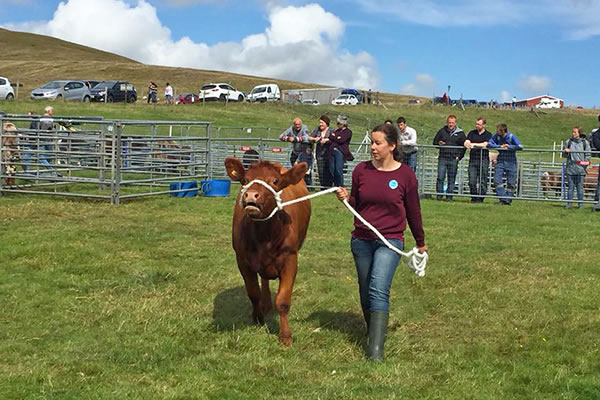 The Cunningsburgh Show 2019 takes place on the second Wednesday of August; this year Wednesday 14th August 2019 and it is the largest agricultural show held on Shetland. It's a brilliant day out with lots of stalls to see, animals to admire and food to enjoy! The NorthLink Ferries trailer will be attending so make sure you come along to say hello.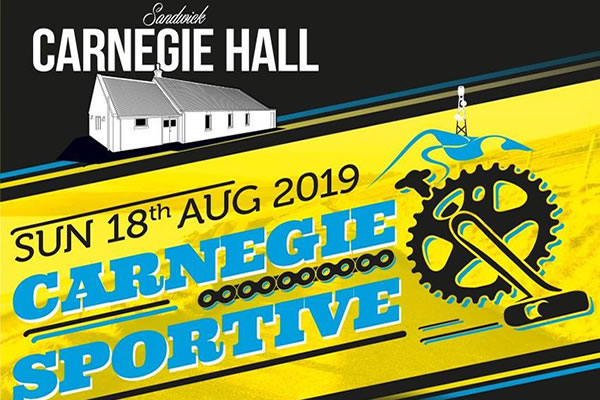 Carnegie Sportive 2019 is a cycling event on quiet roads around Spiggie Loch and the south end of the mainland. It takes place on Sunday 18th August 2019 at 10.00 and will raise money for the Carnegie Hall. Find out more on the Carnegie Sportive Facebook page.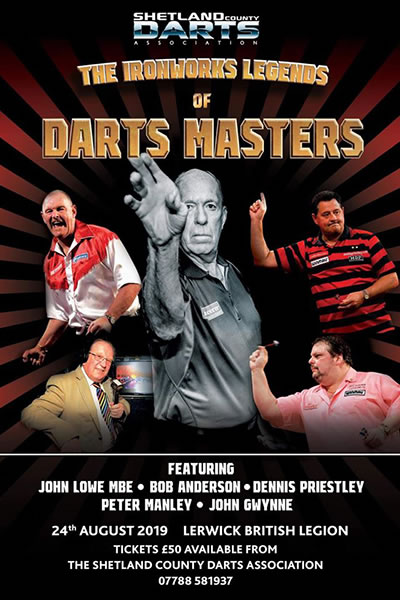 Darts Masters 'The Ironworks Legends' features darts legends Dennis Priestley, John Lowe MBE, Peter Manley and Bob Anderson, joined by MC and host for the night John Gwynne. Local qualifiers will take to the stage to play darts against one of the visiting players. Following the action there will be Q & A session along with the opportunity to meet and have photos taken with the players. Make sure you get your tickets for the event, which takes place at 19.00 on Saturday 24th August 2019 in The Royal British Legion, Lerwick.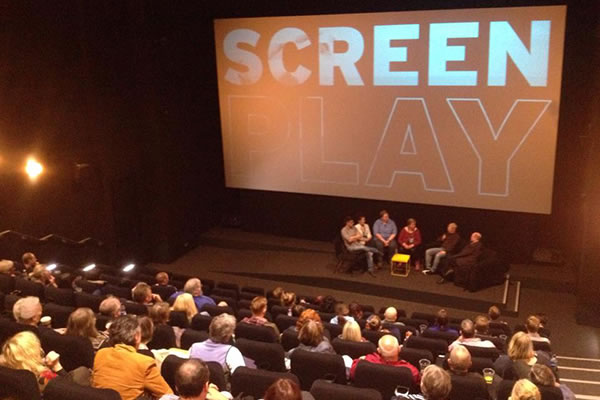 Screenplay 2019 is Shetland's annual film festival curated by Jenny Leask, Linda Ruth Williams and Mark Kermode. The event, which runs from Friday 30th August until Sunday 8th September 2019 features work from local filmmakers, screenings of superb movies, Q&A sessions and a special guest or two. Find out more on the Shetland Arts website.
The last Shetland agricultural show of August is also the furthest north; the Unst Show. However the final agricultural show takes place in Yell in September. The Unst Show takes place on Saturday 31st August 2019 in Haroldswick and promises to be a fantastic day out. Visit the Unst Show Facebook page for more details on what to expect on the day!
We hope you have an amazing month in Shetland in August.