January in Shetland is a very special place to be; and there are some fantastic events to attend.
On Sunday 6th January 2019 at 13.40 in the Mareel there will be a screening of Lincoln Center Theater's production of Rodgers and Hammerstein's The King And I. It stars Kelli O'Hara, Ken Watanabe and is recorded live at The London Palladium.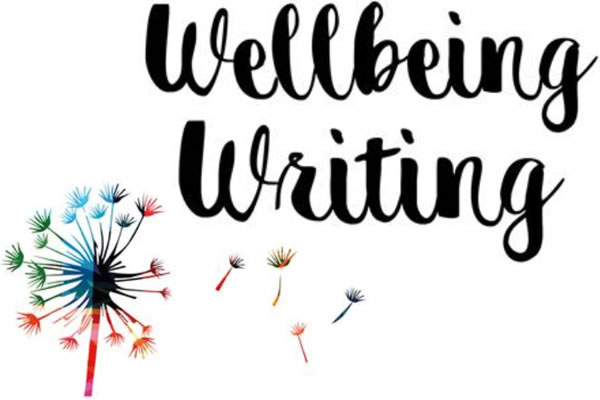 Beginning at 19.15 on Monday 7th January 2019 and running until Monday 25th March 2019 there's Wellbeing Writing at the Mareel. This relaxing session of creative writing led by Genevieve White will inspire you to get creative. There's no requirement to share your work – come along and enjoy a chat and a cup of tea!
Then from Wednesday 9th to Wednesday 30th January 2019 there's a chance for artists to practise life drawing skills from 19.00 until 21.00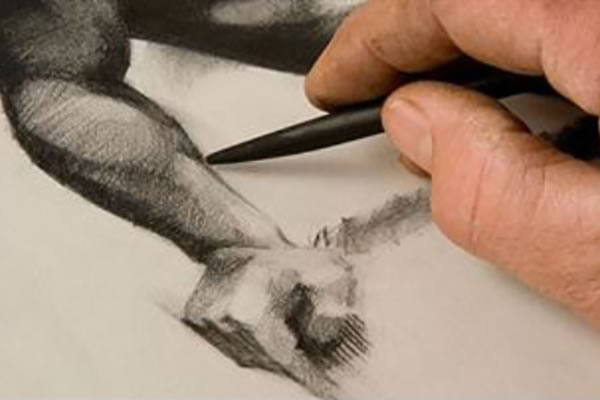 in the Mareel. Creative Labs: Life Drawing is not a tutored session; artists will need to bring their own materials and easels; it'll be a great opportunity to brush up on your painting skills!
Wellbeing Craft is a cosy evening of small craft projects run by Jane Cockayne. It takes place in the Mareel from Thursday 10th January 2019 until Thursday 28th March 2019 at 19.00 and will be a great way to spend the cold winter evenings!
On Thursday 10th January 2019 there will be a super night of traditional music from 19.30. The Shetland Accordion & Fiddle Club – Club Night will take place in the Shetland Hotel and will feature talented local musicians!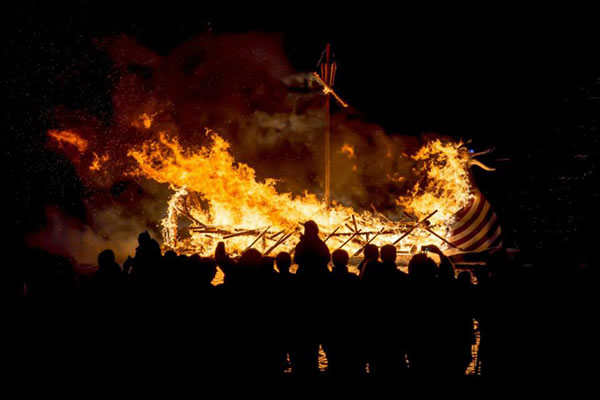 On Friday 11th January 2019 it's the start of the Shetland Fire Festivals. Scalloway Fire Festival is a community event which begins at 19.00 with a Viking Longship being led through the village by a procession of torch-bearing Guizers. It is taken to the slipway at Port Arthur and the Guizers sing traditional Up Helly Aa songs as the galley is launched into the sea, loaded with the Guizers' flaming torches. Afterwards the party continues at various halls and venues throughout the village!
Running in the Mareel from Saturday 19th January 2019 until Saturday 16th February 2019, Creativity Club is a series of arts workshops for 7 to 11 year olds led by Jane Cockayne. It begins at 13.00 and within the two hours students will learn felting; eventually creating a mural for the Mareel!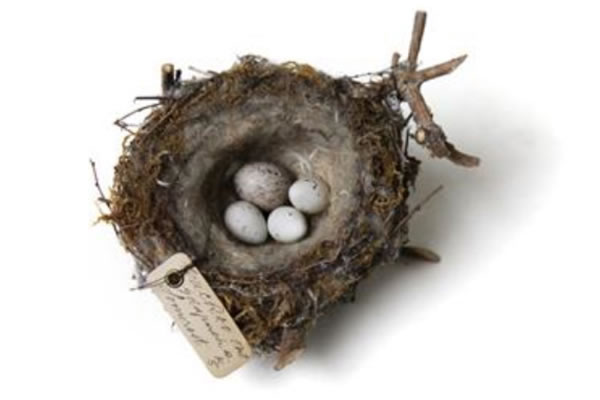 At the old Anderson High School in Lerwick there will be an exhibition from entitled Natural Selection running from Saturday 26th January 2019 until Sunday 10th March 2019. However on Thursday 24th January 2019 there will be Artist Talk: Natural Selection by Andy Holden and Peter Holden, where contemporary artist Andy Holden and his father, eminent ornithologist Peter Holden, will speak about their exhibition from 19.00 in the Mareel.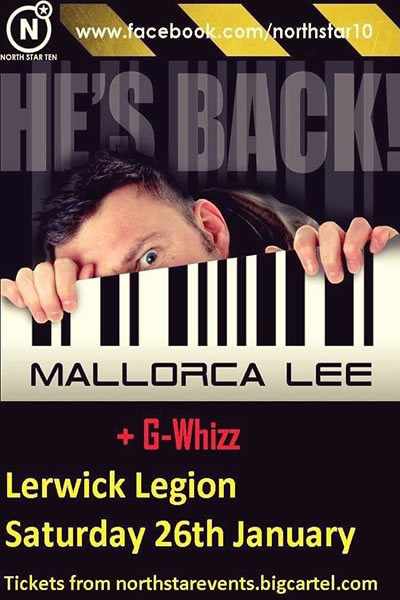 On Saturday 26th January 2019 there's a chance to dance to one of Scotland's best DJ's, Mallorca Lee, who will be playing in the Lerwick Legion from 21.30. He'll be supported by G-Whizz and it promises to be an amazing night out!
On Monday 28th January 2019 there will be a Shetland Accordion & Fiddle Club – Pre-Up-Helly-A' Night; head along to the Shetland Hotel for 19.30 for some fantastic traditional music from visiting and local guests!
The biggest event of the Shetland calendar takes place at the end of January. Up Helly Aa takes place on Tuesday 29th January 2019 and it's a brilliant event for all the family. Every year there's a different Jarl Squad and the leader, the Guizer Jarl is elected by fellow Guizers; they will be on the Committee for years before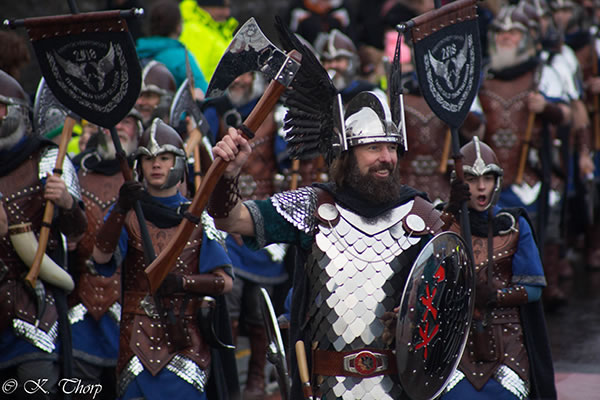 they take on the role. The suit of armour; the kirtle and cloak is chosen by the Guizer Jarl, and every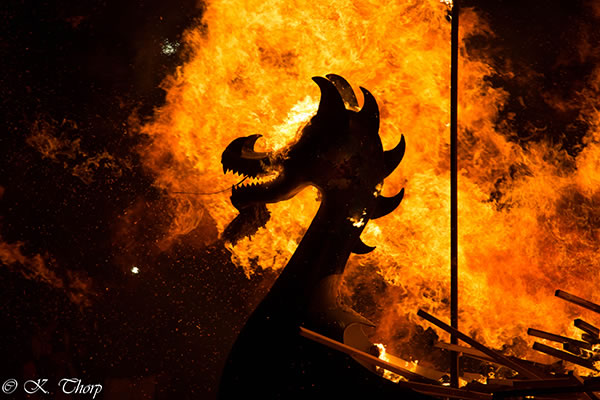 year it's a surprise as to what the Vikings will look like!
Join in the celebrations by watching the Jarl Squad march on the day – there are two morning processions through the streets and visits to the two Lerwick primary schools, the hospital and eventide homes. There is also a visit to the Shetland Museum at 15.00 which is well worth attending.
Then in the evening there's not one but two boat burnings; the first is the junior procession which starts at 17:30 from the Hillhead. The Junior Guizer Jarl will burn their 'peerie' galley at the King George V playing field.
At 19.15 the main event takes place, and 19.30 is lighting up time, where almost 1000 torches are set ablaze. The galley will be led around the streets and then, on the King George V playing field, the torches will be thrown in, engulfing the Longship with flames.
We wish Guizer Jarl John Nicolson and his squad all the best for Up Helly Aa 2019!