July is a lovely time of year to be in Shetland; you'll enjoy the best weather of the year and there's still a chance to see puffins at Sumburgh Head. Whilst there's plenty of sights to see, the Shetland calendar is also filled up with great events to keep you entertained no matter what your interests may be!
There are some lovely exhibitions to see. ShetlandMade2 is a rolling exhibition of work from local artists running from Monday 27th May to Sunday 14th July 2019 in the Bonhoga Gallery.
The Arthurs is an exhibition at the Shetland Museum and Archives from Friday 7th June to Sunday 14th July 2019, which in collaboration with the Shetland Family History Society explores the Shetland surnames Arthur and Arthurson.
Also in the Shetland Museum and Archives, Sam Davies 'Capturing the Moody Sea' and Chris Rigby 'Eight Years On' will show spectacular Shetland in all weathers, between Saturday 22nd June and Saturday 27th July 2019.
Dirk Robertson: Gods and Monsters tells the Viking story of the creation of the world; the paintings will be available to view in the The Old Haa, Burravoe in Yell from Tuesday 25th June to Sunday 7th July 2019.
The Shetland Showcase is a fabulous evening of local traditional music and the chance to see some local made crafts, every Monday evening in the Islesburgh Community Centre starting at 19.00. The musicians appearing will be James Leask and Friends (Monday 1st July 2019), Kirsten and Derek Hendry (Monday 8th July 2019), Martin Henderson, Linda Gair and Pauline Irvine (Monday 15th July 2019) and Astryd and Kaela Jamieson (Monday 22nd July 2019).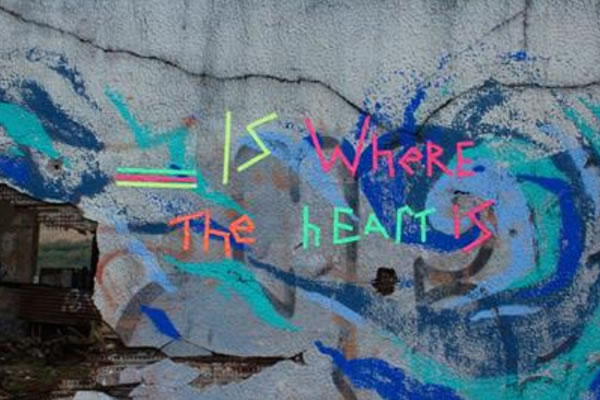 _______is where the heart is is a unique piece of theatre, informed by each of the areas it visits. Local folklore and stories will be incorporated and each area will have an individual version of each performance. It'll be at the Brae Public Hall at 16.00 and 19.00 on Wedsnesday 3rd July 2019.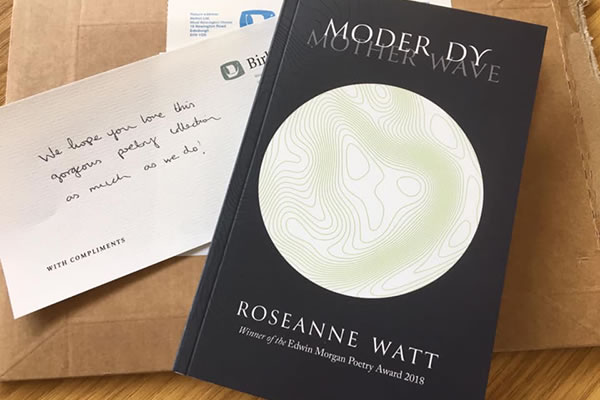 In the Mareel there's a poetry book launch combining film and readings. Roseanne Watt: Moder Dy book launch takes place at 18.30 on Thursday 4th July 2019.
There's A Night of Blues Inspired Music in The Lounge Bar with Erlin McAlpine, Ben Davis and Jack Sandison on Thursday 4th July 2019 – find out more here!
Brae is already a lovely part of the world (with a famous fish and chip shop), but if you need an excuse to visit, try the Come to Brae Days from Friday 5th to Sunday 7th July 2019. This family friendly range of activities will include a curry and quiz night, treasure hunt, BBQ, bouncy castle, yacht race, fencing taster sessions, a craft and local produce fayre and a Carnival Parade. See all the events on the Facebook page.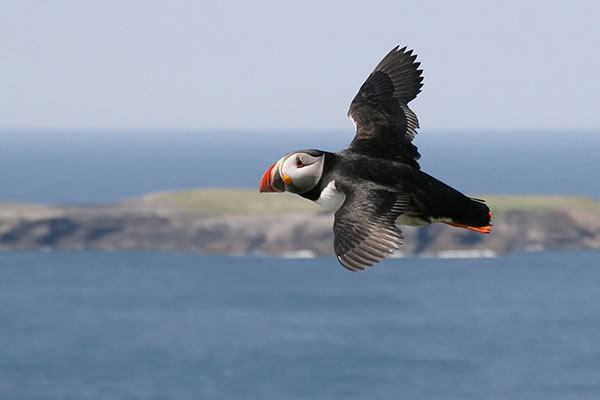 With guided walks, family days out, and evening talks there really is something for everyone during the Shetland Nature Festival, which runs this year from Saturday 6th to Sunday 14th July 2019. The programme of events this year includes a visit the island of Noss, a tour of Garths Croft, Bressay (which attracts wildlife and wild flowers), Sumburgh Head open day, how to look for otters, family coasteering, discover moths and minibeasts, watching waders, the Ballad of the Red-Necked Phalarope, and talks about The Eagle's Last Stronghold, Celebrating Walter Scott, The World of Seabirds and Digging Up the Dark Stuff. Find out more about the great variety of events throughout Shetland on the Shetland Nature Festival website.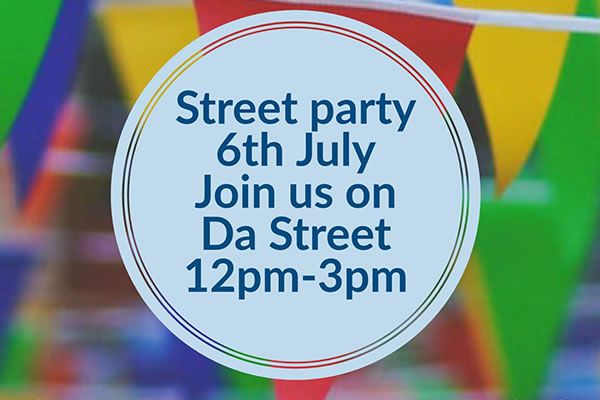 There's a Street Party in Lerwick at 12.00 on Saturday 6th July 2019 with Music, food, games and lots more to fund raise for the MRI Scanner. Find out more on the Living Lerwick website.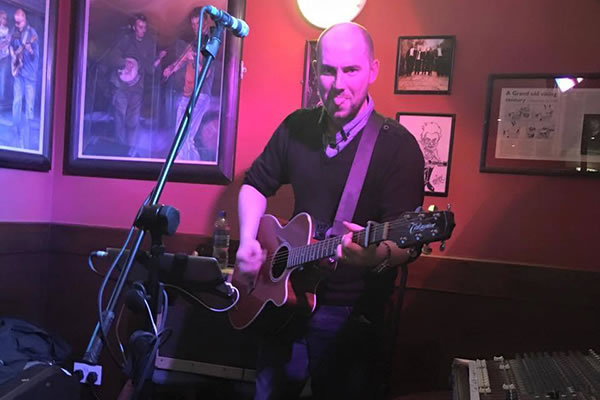 There's also live music from David Bisset that afternoon in The Royal British Legion, Lerwick. Join them at 15.00 on Saturday 6th July 2019.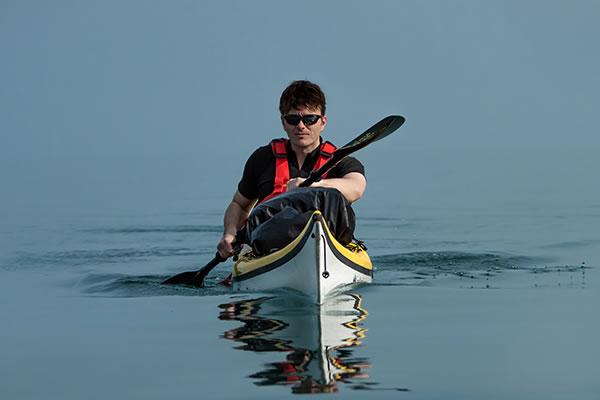 At the Shetland Library at 19.00 on Tuesday 9th July 2019 The Frayed Atlantic Edge: Book Launch tells the story of a kayak journey, undertaken by historian and nature writer David Gange. Find out more at the Shetland Library website.
The Donald Anderson Band are a contemporary rock band from Shetland; and they'll be playing at The String in Lerwick from 21.00 on Friday 12th July 2019. Make sure you don't miss a fabulous evening of music!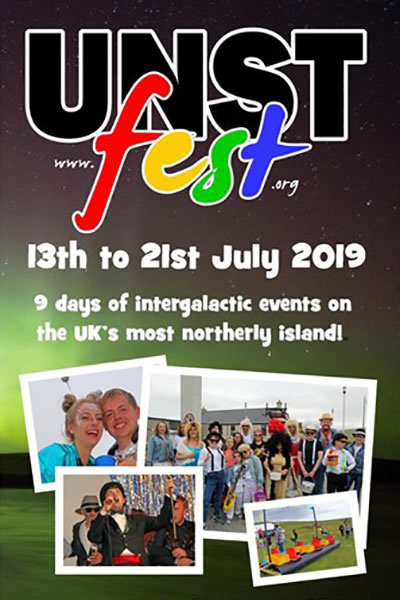 The UK's most northerly festival, UnstFest 2019 runs from Saturday 13th to Sunday 21st July 2019 and this year there will be 9 days of intergalactic events; with shows such as We are Aliens, Destination Space Station, Apollo and beyond, fun games such as obstacle courses, crockery smashing, wheelie bin racing, BBQ, ice cream, candy floss, the Unstfest half marathon and music from Rhythmnreel and The Cartel. Find out more on the UnstFest Facebook page.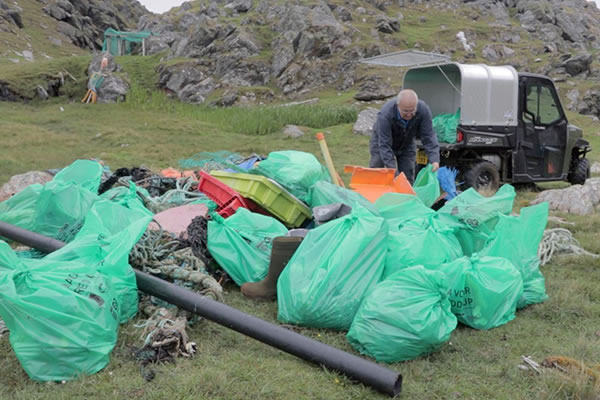 As part of Shetland Nature Festival, UnstFest and Plastic Free July on Saturday 13th July 2019 starting at 10.00 there will be a Beach Clean at Woodwick on Unst. Plastic-only will be collected, and bags will be provided, but please bring gloves, appropriate clothing and footwear and food / water. Find out more on the Facebook events page.
The Fraser Cup Final takes place at Fraser Park, Scalloway on Sat 13th Jul 2019, with kick off scheduled for 15.00. Come along and support the teams!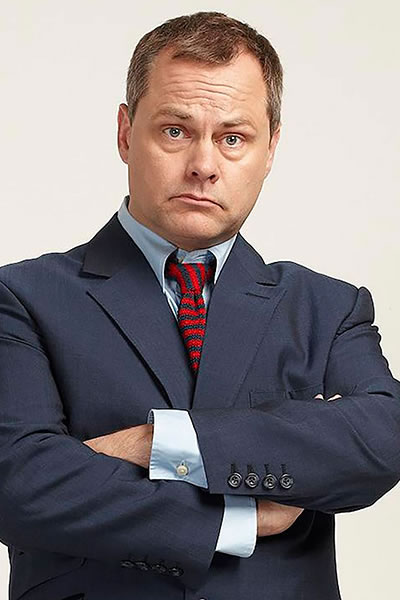 Star of Jack Dee's Happy Hour, I'm Sorry I Haven't A Clue, and Jack Dee Live at the Apollo comedian Jack Dee will be visiting Shetland in July. Jack Dee: Work In Progess starts at 20.00 on Saturday 13th July 2019. "In these difficult and uncertain times people need hope – a ray of sunshine to brighten their day. And that's very much where I come in" says Jack.
The Aith Boating Club Rowing and Sailing Regatta takes place on Saturday 13th July 2019. As well as sailing and rowing races there will be a BBQ and refreshments. Come along for a great day out in a lovely part of Shetland!
Shetland Folk Frenzy is the new name for Fiddle Frenzy and it will include other aspects of folk music. One part music festival and one part workshops and classes, Shetland Folk Frenzy is curated by renowned Shetland fiddler, Kevin Henderson and will run from Sunday 14th to Friday 19th July 2019. Find out more about all the brilliant Folk Frenzy events on the Shetland Folk Frenzy website!
Visiting choreographer, Elisabeth Schilling will deliver Dance Intensive Workshops for ages 11 to 26 years at The Methodist Church Hall, Lerwick. These will take place at 12:30 to 16:30 on Thursday 18th July 2019, 10:00 to 14:00 on Friday 19th July 2019 and there will be a performance at Mareel at 16:00 to 17:30 on Saturday 20th July 2019.
For a fantastic night of music and fun head to The Shetland Hotel at 20.00 on Thursday 18th July 2019 where Leonard Brown & Liam Stewart will be playing, supported by Fjanna.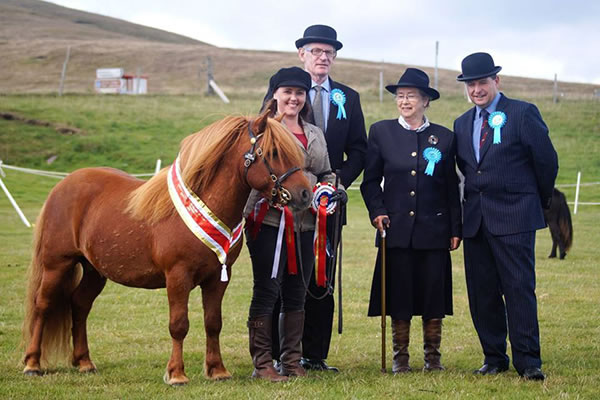 If you love Shetland ponies, the Shetland 2019 Breed Show Week runs from Saturday 20th to Sunday 28th July 2019. The 37th Annual Shetland Pony Stud-book Society Breed Show will take place on Saturday 27th July 2019 at the Clickimin Leisure Complex, with a Parade and Select Sale of Evaluated Ponies on Sunday 28th July 2019. The NorthLink agricultural tour trailer will be at both, so please come along to say hello! In the week prior to the Breed Show, many studs will be delighted to welcome visitors – so make sure you visit the Facebook page to make the most of this special event!
Scottish Ballet: Wee Hansel and Gretel is a lovely way of introducing young children and their families to the magic of ballet. Head along to the Garrison Theatre at 11.00 and 13.30 on Saturday 20th July 2019. Just make sure you leave a trail of breakcrumbs as you go!
The 2019 Whalsay Regatta is scheduled to take place from Tuesday 23rd to Saturday 27th July 2019. The event culminates with Whalsay Gala Day on Saturday 27th July 2019, which will be raising funds for the Shetland MRI Scanner appeal, the Whalsay Playgroup and the Whalsay Minibus. There will be stalls, prizes, a beer tent, cocktail bar, BBQ, music and much more!
Why not join the Swan for a once in a lifetime opportunity to take part in the Tall Ships event? Tall Ships Parade of Sail: Bergen & on to Lerwick onboard The Swan LK243 begins on Wednesday 24th July 2019 and should take between 28 to 36 hours. As the Swan is a sail training vessel you will be expected to work as part of the crew! Find out more on the Swan trust website.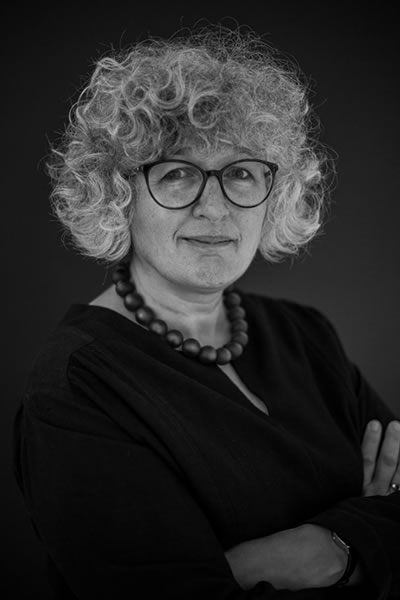 Head along to the Shetland Library for a talk by Kate Macdonald. How Publishing works: from manuscript to bookshop will describe how how books are selected, designed, printed and eventually get into bookshop selves. It'll take place at 19.00 on Wednesday 24th July 2019. All are welcome – no need to book! (sorry…)
The Senior Football Intercounty Shetland v Orkney match takes place in Shetland on Saturday 27th July 2019. The kick off time is to be confirmed, and the match will take place in Gilbertson Park.
On Saturday 27th July 2019, CASH – A Tribute to Johnny Cash will be returning to Shetland (having played to over 6000 islanders previously including sold-out shows at the Clickimin Centre and the Mareel). CASH singer Ben Welburn carries off the role of the legendary "Man in Black"; come along to hear all the classics at 20.00 in the Mareel. Support comes from local group, the Isaac Webb Trio.
We hope you have a fantastic time in Shetland during July 2019!