March is a lovely month to be in Shetland. As the winter weather dies away and spring flowers begin to appear, those in Shetland can be treated to some fresh bright days. Also a treat during the month of March; the great many events to attend!
There are some great exhibitions to attend. The exhibition 'Natural Selection' by Andy Holden and Peter Holden, which explores nature runs until Sunday 10th March 2019 in the old Anderson High School in Lerwick.
Running until Sunday 17th March 2019, the Bonhoga Gallery Exhibition: Photographs by Islesburgh Photographic Club is well worth snapping up before it finishes.
From this Day Forward, Shetland Weddings 1769-2006 in Da Gadderie, Shetland Museum & Archives, is a remarkable collection of wedding attire chronicling 250 years of society and fashion in Shetland. This exhibition runs from Friday 1st until Saturday 23rd March 2019 – no RSVPs are required!
For those who like a little drama in their lives, head along to the Garrison Theatre from Monday 4th to Thursday 7th March 2019 for the Shetland County Drama Festival 2019. This is a fierce competition over 4 nights, with all types of plays performed by Shetland community dramatic societies, schools and clubs. Audiences will also be treated to performances by the North Sea Highland Dancers and a comic monologue by Mr Kevin Briggs.
On Tuesday 5th, 12th, 19th and 26th March 2019 there will be an opportunity to get creative with your camera and take your first steps in film-making. Creative Labs: Intro to Film-making with Keiba Clubb takes place in the Mareel, Lerwick, beginning at 19:00.
For a wizard evenings entertainment head along to the Shetland Library on Thursday 7th March 2019. The Harry Potter Quiz Night (Adults) begins at 18:00 and is open for teams of up to 6. Entry fee is £1. Do you know your hufflepuffs from your hippogriffs?
An Evening of Science is a presentation of Scottish Science Baccalaureate Projects by AHS 6th year pupils in the Shetland Museum and Archives Auditorium at 19:00 on Thursday 7th March 2019. Cormac Mathieson will explain 'The Role of Telomeres in Cell Biology', Ellie Jamieson will inform us about 'The Science of Fear' and Duncan Burgess will offer insight into 'High Speed and Superluminal Movement'.
There's three fire festivals left to attend in Shetland in March and we can't stress how fantastic these community led events are. Each one involves a day of celebrations for the Viking Jarl Squad, culminating in a torch-lit procession and the burning of a galley. This is followed by hours of performing and dancing in community halls. On Friday 8th March 2019 it's the South Mainland Up Helly Aa. The Walls Junior Up Helly Aa takes place on Saturday 9th March 2019, and the Delting Up Helly Aa takes place on Friday 15th March 2019.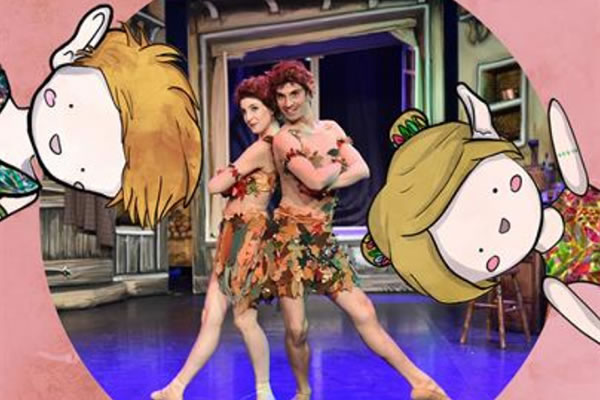 Northern Bite Size Ballet – Elves & the Shoemaker (Cert U) is a colourful, fun and engaging production, perfect for younger viewers as an introduction to dance on the big screen! It's showing in the Mareel on Saturday 9th , Sunday 10th and Monday 11th March 2019.
The Shetland Schools' Music Festival 2019 takes place from Monday 11th until Thursday 14th March 2019. During the start of the week classes will be held, but then on Wednesday 13th March 2019 at 19:00 the Young Musician of the Year will be announced. This is an evening of stand out musical performances which culminates with the presentation of the Junior and Senior Young Musicians of the Year Award 2019. On Thursday 14th March 2019 there will be Gala Concert to celebrate the end of the festival, featuring highlights from the week.
Continental Drift: Scottish Ensemble with Keyvan Chemirani will see musicians from the UK's leading string orchestra joined by three exceptional instrumentalists for an inventive performance of Eastern, Western and improvised music. Come along to the Mareel on Friday 15th March 2019 at 19:30 for a live performance of the highest quality.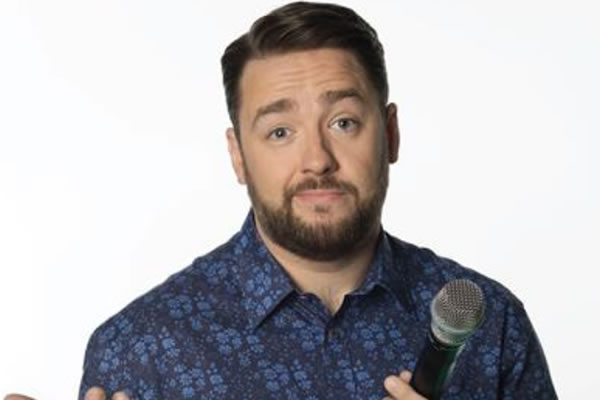 Jason Manford is currently recognised as one of the UK's top stand-up comedians who can be seen on shows such as 8 out of 10 Cats, Live at the Apollo, Have I Got News For You, and QI. Ed Smith – McIntyre Entertainments presents: Jason Manford: Muddle Class is a show not to be missed at the Clickimin Centre, Lerwick at 19:30 on Sunday 17th March 2019.
Youth Digital Media Champions is a request for young people aged 8 to 26 years to showcase the best of growing up in Shetland! Young people are being called to creating content which covers activities like a kick about with friends or exploring the spectacular Shetland coastline by kayak. Heaad along to the Islesburgh Community Centre at 19:00 on Monday 18th March 2019 for more info!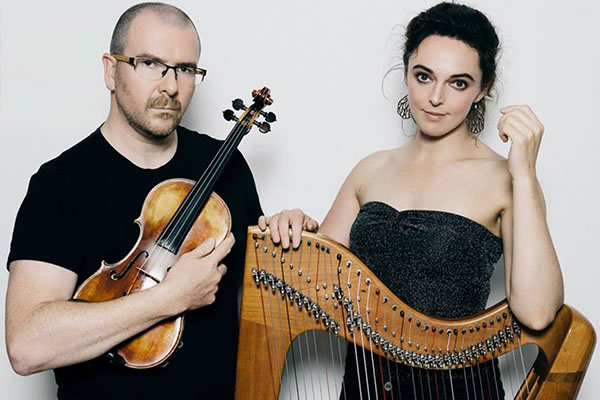 On Wednesday 20th March 2019, the winners of the BBC Radio 2 Folk Awards Best Duo 2018 Chris Stout and Catriona McKay return to Shetland with music from their latest duo album, Bare Knuckle. Along with special guest Arthur Nicholson it should be a great live performance in the Mareel, beginning at 19:30.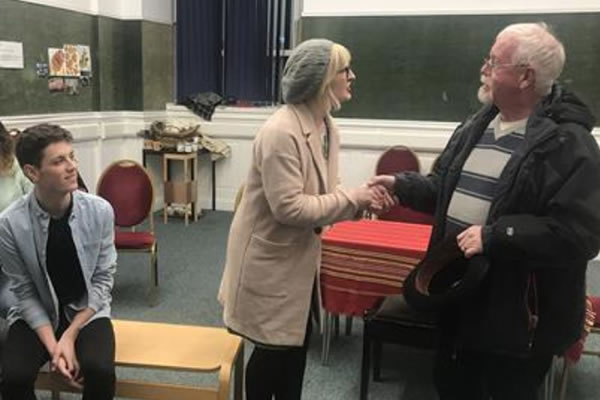 I Remember Mama from Islesburgh Drama Group is the tale of the everyday life and economic struggles of a Norwegian immigrant family in San Francisco in the early 20th century. Performances in the Garrison Theatre, Lerwick begin at 19:30 on Wednesday 27th, Thursday 28th, and Friday 29th March 2019.
For an incredible night of music from a group of very talented local musicians, head along to the Cunningsburgh Public Hall at 19:30 on Friday 22nd March 2019. Charity Gospel Concert & 8 o'clocks has a line up which includes Sheila Henderson & Freda Leask, Jim Budge & friends, the North Ness Boys and David, Jamie, Janis & Jenna. All proceeds (tickets are £10 (standard), £5 (under 16) and free (for under 5s) will be matched by the T L Dallas Charitable Trust and go to Alzheimer's (Shetland Branch), MRI Scanner Appeal and Mind Your Head.
Mareel Student Night is a great night of live music by the students taught here at Mareel in partnership with Shetland College UHI. It will be filmed students from the BA (Hons) Contemporary Filmmaking in the Highlands and Islands and will also be live streamed direct to the Mareel Facebook page. By entering the event, audience members consent to being filmed. This is a FREE event beginning at 19:30 on Thursday 28th March 2019, everyone welcome!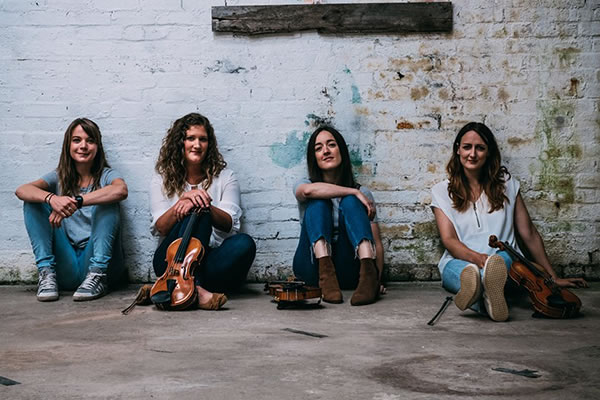 Fara brings together four leading musicians within Scotland's folk scene – Jennifer Austin, Kristan Harvey, Jeana Leslie and Catriona Price – to provide a fiery sound rooted strongly in the quartet's upbringing amid the music of Orkney. They'll be playing live at The String at 20:30 on Friday 29th March 2019 with support from talented local sisters Kaela and Astryd Jamieson. On Saturday 30th March catch Fara again in Carnegie Hall, Sandwick at 20:30.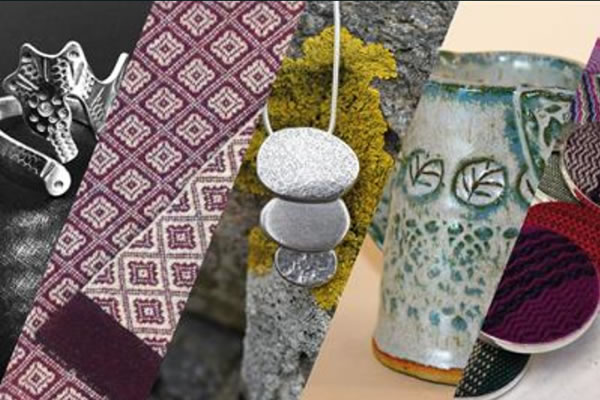 Shetland Made 2019 celebrates craft and its role in Shetland's culture and economy in Bonhoga Gallery. The first Shetland Made runs from Saturday 30th March 2019 until Sunday 19th May 2019 and features work by Jayne Kelly, Joan Fraser, Yala, Sharon McGeady and Morwenna Garrick. Take a look at the amazing work that the rich beauty of the island inspires!
We hope that you have a marvellous time in Shetland during March 2019!