We love Shetland in May; it's a lovely bright and warm month with a bit of a breeze to keep the midges away! There's plenty on during the month to suit all interests.
In terms of art exhibitions we'd recommend the following:
In the Bonhoga Gallery, 'Shetland Made 2019' celebrates craft and its role in Shetland's culture and economy from Saturday 30th March until Sunday 19th May 2019.
In the Shetland Museum & Archives, Gods & Monsters by Dirk Robertson is an exhibition based on the Viking story of creation. It runs from Sunday 31st March 2019 until Saturday 4th May 2019. However at 15:00 on Thursday 2nd, Friday 3rd and Saturday 4th May, you can join Dirk as the artist explains the stories and myths behind his paintings.
At the Quendale Mill from Wednesday 1st May 2019 there will be a Seasonal exhibition of Shetland Birds and Wildflowers. Quendale Mill is open daily from 10.00 until 17.00 in the south of Shetland, and displays over 150 years of Shetland history and heritage. There's a small entrance fee which is worth every penny!
Shetland Naturally is an exhibition of paintings, prints, cards, bird sculptures, resin artwork & jewellery by Fine Arts Shetland in The Weaving Shed Gallery, Hillswick. The official opening day for the season is Saturday 4th May 2019 at 14:00, but you'll be able to visit throughout the summer (open daily from 11.00 to 16.00 and with a late opening on Friday and Saturday from 18.00 to 20.00).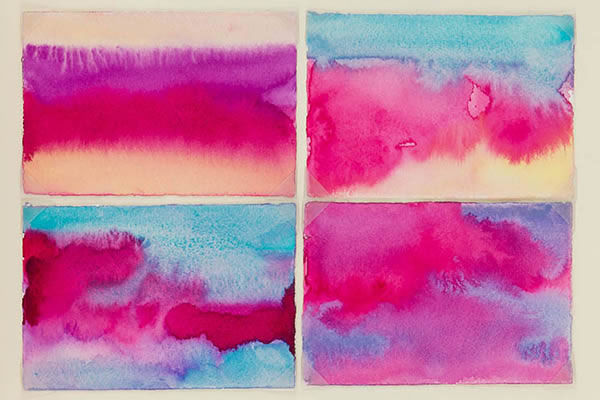 Dazzled by Linda Newington is an exhibition of landscape paintings, prints and watercolours in Da Gadderie in the Shetland Museum and Archives from Saturday 11th May until Saturday 15th Jun 2019. It will feature landscapes of Shetland, Denmark or France.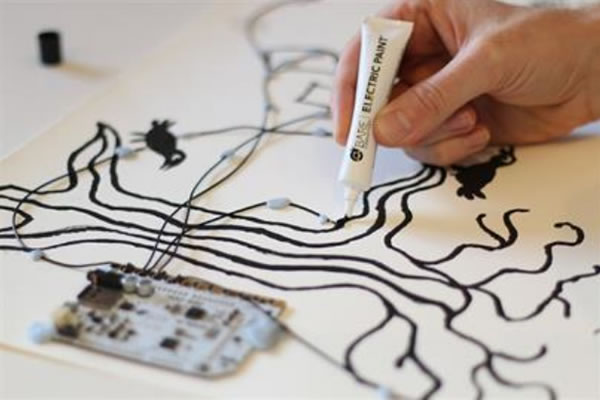 If all of these fine exhibitions inspire you then we'd recommend grabbing this creative opportunity. Creative Lab: Electric Painting with Jono Sandilands will explore the use of creative technology; bringing artwork to life with conductive paint. It'll take place on Wednesday 1st May 2019 at 18.30 in the Mareel, Lerwick and is suitable for adults.
If you love traditional music, then Shetland is the place to be in May! The Shetland Folk Festival runs from Thursday 2nd to Sunday 5th May 2019 and will see some of the worlds finest traditional artists arriving to Shetland's shores. These visiting artists include J.P Cormier and Tim Edey, May Erlewine, Blazin' Fiddles,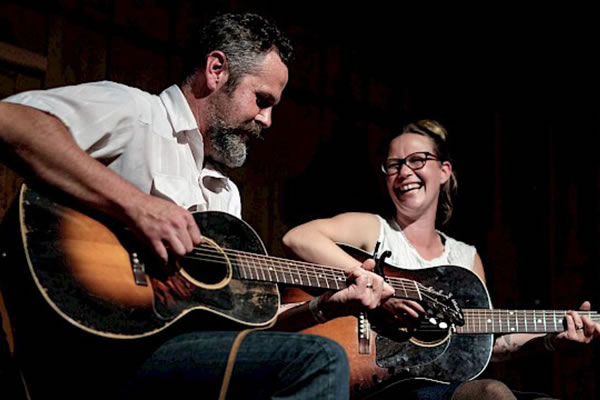 Kinnaris Quintet, Rob Heron and the Tea Pad Orchestra, Kaia Kater, Les Fils Canouche, Pharis and Jason Romero (pictured), Elephant Sessions, Connla, Anxo Lorenzo, Bon Débarras, Josie Duncan and Pablo Lafuente, Kabantu and Jaywalkers. However if you think those acts are good; wait until you hear the local acts! Find out more at the Shetland Folk Festival website
If you're interested in hearing Shetland's current and budding young talent, head along to the Mareel Auditorium at 13.00 on Saturday 4th May 2019. Blazin' a Trail is a Shetland Youth Showcase concert with a finale from Blazin' Fiddles.
If you love sailing then we'd recommend the Noss Day Sail onboard The Swan. This takes place on Saturday 4th May 2019 and it'll be a fantastic sail training experience under the seabird colony at Noss! Find out more at the Swan Trust website.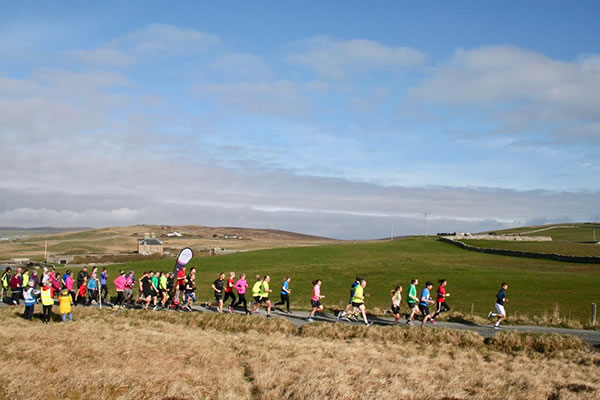 For those who fancy getting fit in a beautiful setting the Bressay parkrun takes place on Saturday 4th, 11th, 18th, 25th May 2019 at 09.30. You can walk, jog or run the 5km and it's open to all ages and abilities.
For a musical treat, head along to the Mareel Cinema on Monday 6th May 2019 to view a live streamed concert. Ailish Tynan and Hebrides Ensemble from Perth Concert Hall starts at 13.00 and is not to be missed!
There's a Charity Night at the Gurkha Kitchen on Monday 6th May 2019 at 19.00. Raising money for a great charity (the Tingwall Agricultural Museum & Heritage Centre) whilst enjoying a good meal and good company sounds like a great idea to us!
Join the crew for a Papa Stour Day Sail on board the Swan on Saturday 11th May 2019. Setting off from West Burrafirth Pier, sailors will see sea stacks, spectacular cliffs, tranquil bays and extraordinary sea caves (the longest in Britain). Find out how to join the active crew of the Swan on their website.
The 2nd annual Mid May Beer Day will take place on Saturday 11th and Sunday 12th May 2019 and features keg, bottled & canned real ale from exciting new Micro breweries as well as live music. It takes place in the Scalloway Boating Club and is family friendly from 12.00 till 17.00pm on Saturday and is adults only from 19.00. On Sunday all are welcome from 12.00 till 19.00.
Starting at 19.00 on Saturday 11th May 2019, the Cullivoe Up Helly Aa Fundraiser is a fantastic three course dinner with music from (Shetland's very own Fleetwood Mac tribute band) Chain Gang. It'll take place in Cullivoe Public Hall, Yell.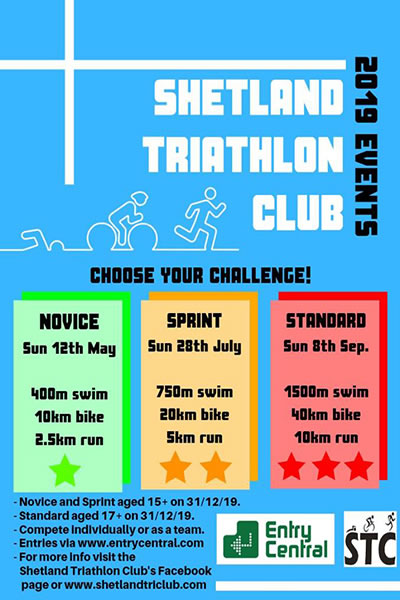 On Sunday 12 May 2019 at 10:00 there's a chance to give triathlon (400m Pool Swim, 10km Bike Ride, 2.5km run) a go. The Shetland Novice Triathlon takes place in the North Mainland Leisure Centre; find out more from the Shetland Triathlon Club.
What The Floyd: The Music of Pink Floyd uses the latest technology to recreate the sights and sounds of a Pink Floyd concert. It'll start at 19.30 on Sun 12th May 2019 in the Mareel. You'd have to be on the Dark Side of the Moon to not want to attend!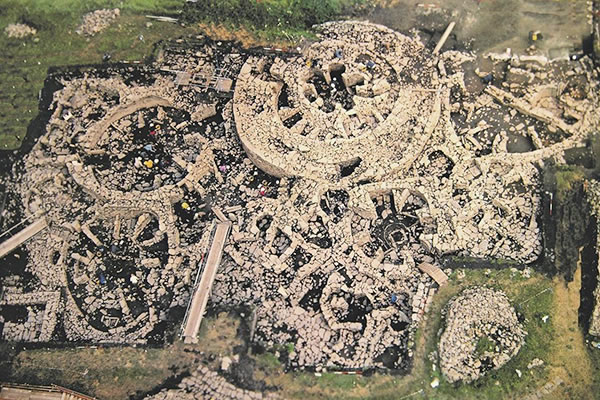 On Tuesday 14th May 2019, Old Scatness Broch and Iron Age Village will be opening for the Season. It was an undisturbed, pristine time capsule when first discovered in 1975, and is well worth visiting! Old Scatness will be open from Tuesday 14th May until Friday 6th September for 4 days a week on Tuesdays, Wednesdays, Thursdays and Fridays.
In the Scalloway Hall on Friday 17th May 2019 there's a Family Fun Night featuring Fun games and challenges, a cash prize, a raffle, hot food and a bar. Everyone is welcome for this super event, which begins at 19.00.
Wast Ower Music Night is a traditional music night in the Bixter Hall on Saturday 18th May 2019 from 20:00. Everyone is welcome to this friendly event and supper is provided. If you can play an instrument, bring it along and join in, or just come and enjoy listening to the music.
There's a Wild About Art event with visiting artist Jan Yates from Canada on Wednesday 22nd May 2019 at 19:00 in The Cornerstone, Scalloway. Create your own rendition of Van Goth's 'Starry Night Over the Rhône' will give artists of all abilities to create their own rendition of the masterpiece!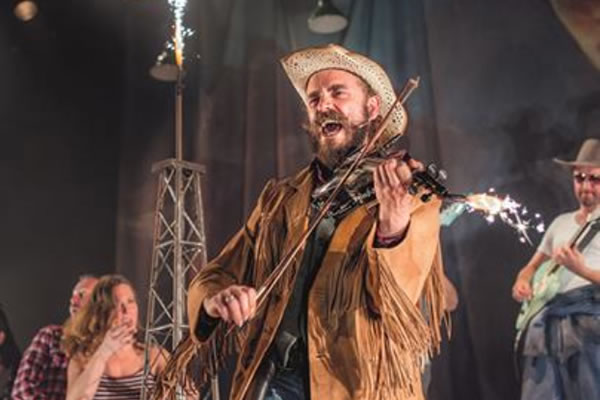 The Cheviot, The Stag and The Black, Black Oil is a legendary piece of Scottish theatre and there will be a performance from the National Theatre of Scotland in the Mareel (as well as live music and a riotous ceilidh) at 19.00 on Thursday 23rd May 2019.
For sports fans, the UK's most northerly Rugby Sevens Tournament will be brought to you by Shetland Rugby on Saturday 25th May 2019. Head along to the Clickimin Rugby Pitch to tackle a fabulous day out!
We hope you have a marvellous time in Shetland during the month of May.