November may be one of Shetland's coldest months, with not a fire festival in sight to warm ones bones, but there's much to recommend about the islands at this time of year. It's a time when photographers will find the landscape at it's most dramatic, and at night the sky can be light up by the Mirrie Dancers. There are also many great events to attend.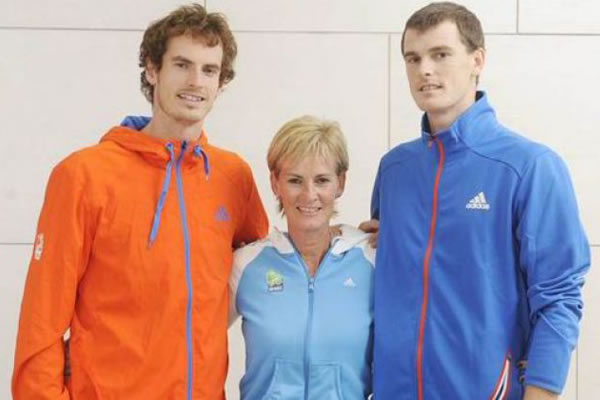 The month starts off with Wordplay, Shetland's book festival, which this year is curated by Karen Cunningham. Running from Thursday 2nd to Sunday 5th November 2017, it's a great place to meet writers and find inspiration – there's a mix of readings, writing workshops, children's events, and book signings. Local and visiting authors attending include Judy Murray (pictured), Liz Lochhead, Christopher Brookmyre, Polly Toynbee and David Walker.
For five weeks on Tuesday evenings in the Mareel, between 19:30 and 21:30, starting from Tuesday 7th November 2017 to Tuesday 5th December 2017 there's a block of informal, informative and creative talks on the four artists shortlisted for this year's Turner Prize. Called Know Your Arts From Your Elbow, it's run by Amy Gear and ends with the live TV screening of the Turner Prize award ceremony.
In the Garrison Theatre, Islesburgh Drama Group will present 'Blue Stockings' by Jessica Swale. The play, set in 1896, explores inequality between female students and their male peers in Girton College, Cambridge; the first college in Britain to admit women. Performances take place on Thursday 9th November 2017 at 19:30, Friday 10th November 2017 at 19:30 and Saturday 11th November 2017 at 14:00.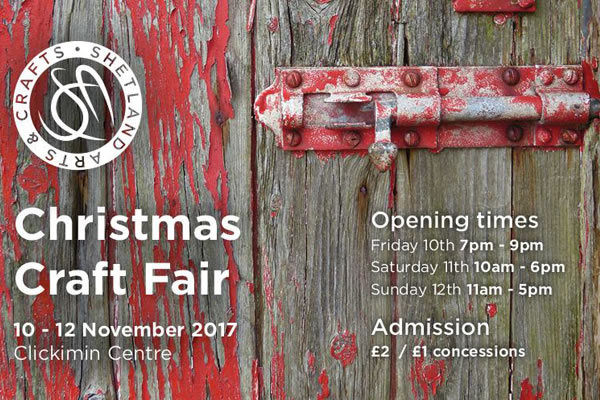 If you haven't begun your Christmas shopping yet then the Shetland Arts and Crafts Association Christmas Craft Fair is a great place to start! Running from Friday 10th to Sunday 12th November 2017 in the Clickimin Centre, Lerwick, there will be a wide range of gifts, fancy goods and knitwear on display from the talented artists and makers of Shetland.
On Saturday 11th November 2017 the Shetland Mandolin Band will be Live in Concert at Mareel. After entertaining audiences during Shetland Folk Festivals and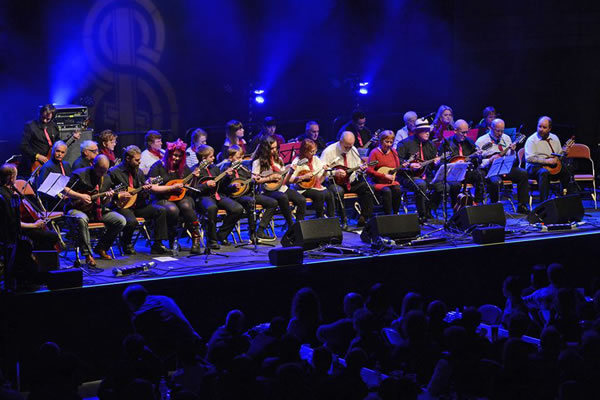 other events, the 30 strong group will be playing a mix of contemporary and traditional music from around the world. Come along for a brilliant night of music, starting at 20:00.
Keep your eye on the local press for details of the Remembrance Sunday Commemoration services and parades which will take place through Shetland on Sunday 12th November 2017.
On Wednesday 15th November 2017 there will be some emotionally charged classical music from the Edinburgh String Quartet called 'North South East West'. It'll take place at the Mareel, starting at 17:30.
Mountaineer Simon Yates (who featured in the film 'Touching The Void') will be giving a fantastic talk in Shetland in November. He'll be covering his experiences From the Arctic to the Antarctic, Alaska to Central Asia with wit, dry humour, photos and videos. Make sure you head to the Mareel at 19:30 on Friday 17th November 2017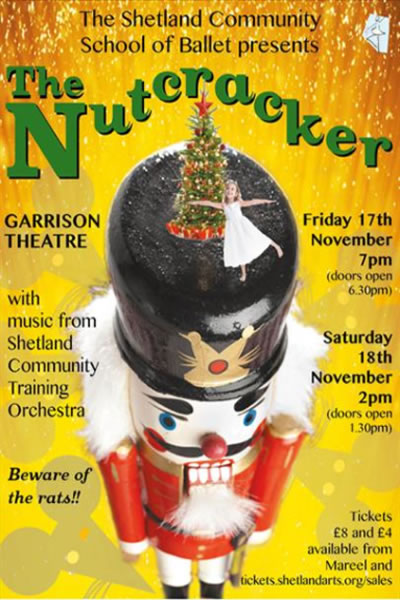 There's to be a fantastic performance from the Shetland Community School of Ballet dancers (aged from 3 to 16 years) at 19:00 on Friday 17th November 2017 and at 14:00 on Saturday 18th November 2017 which is guarenteed to get you into a festive mood! The Nutcracker will be performed in the Garrison Theatre, complete with brave soldiers, malicious rats, dancing snowflakes and music from the Shetland Community Training Orchestra!
Multiple award-winning comedian and star of Live at The Apollo, Mock the Week, QI and Taskmaster, Sara Pascoe will be in the Mareel in November. Join her for a brilliant stand up show, suitable for 16 years and older, starting at 20:00 on Saturday 18th November 2017.
If you're looking for great art exhibitions to attend, we'd recommend Maxie Bain: Beach Scenes and Other Obsessions, which runs from Saturday 18th November 2017 to Sunday 24th December 2017 at the Bonhoga Gallery. At the Shetland Museum and Archives there's also a fantastic exhibition: Linda Newington – Shine: Recent Watercolours, which runs from Monday 23rd October to Sunday 26th November 2017.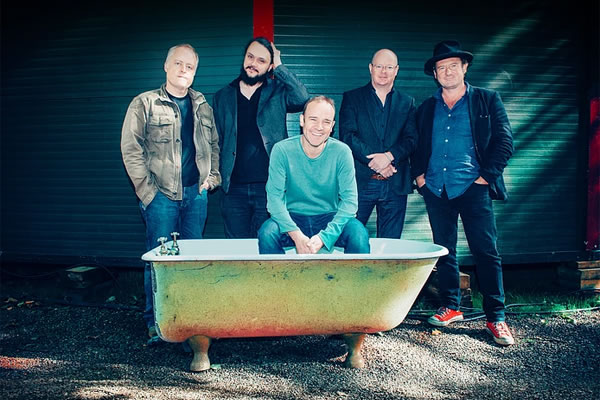 For a night of fantastic music, Scottish Supergroup, Colin Steele Quintet (pictured) will be in the Mareel from 19:30 on Thursday 23rd November 2017 following two highly acclaimed albums, "Even In The Darkest Places" and "Diving for pearls". For those who live Jazz, this concert is a must!
In the Clickimin Leisure Centre on Saturday 26th May 2018 there's the fantastic fund-raising event; the Cancer Research UK (CRUK) Relay for Life. However before then there's a Cancer Research UK (CRUK) Relay for Life evening of music and comedy in The Garrison Theatre, starting at 19:30 on Thursday 23rd November 2017. This great fund-raising event features musicians such as Steven Robertson, Elsbeth Clark, Fjanna, North Ness Boys and Kansa as well as comedians such as Marjolein Robertson.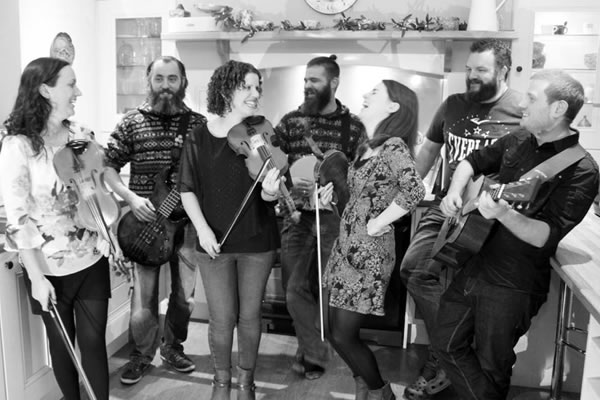 Finally, for a taste of great Shetland music, we'd recommend attending one of the Beltane Ree & Fjanna concerts taking place in November and December. Beltane Ree is a newly formed Shetland band who play a mix of contemporary and traditional music from Shetland and further afield. Young Shetland trad band Fjanna have been scooping up many traditional music accolades both locally and nationally. They will be performing in the Quarff Hall at 19:30 on Thursday 30th November 2017, in the Sandness Hall at 19:30 on Friday 1st December 2017, the Delting Boating Club at 19:30 on Saturday 2nd December 2017 and the Symbister Public Hall at 19:30 on Sunday 3rd December 2017
We hope you have a brilliant time in Shetland during November.