The month of November in Shetland may bring dark days and wild weather but there are plenty of fantastic events on to keep you busy. Our pick of the events should have plenty to suit all tastes!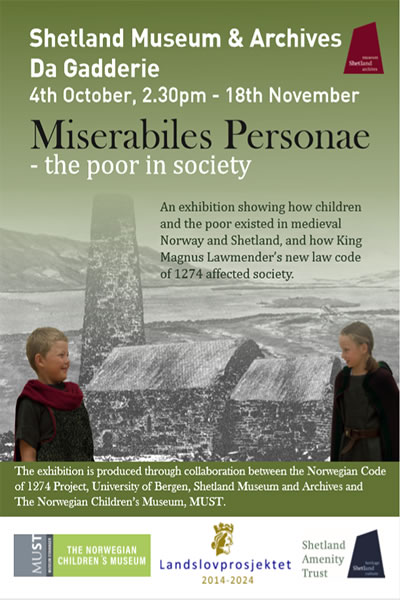 There are a number of exhibitions worth seeing in November. At Bonghoga Gallery Northbound Nordgående and Steve Birrell Photography run from September 2018 until Sunday 4th November 2018. Then All I want for Christmas… is a fantastic opportunity to start your Christmas shopping by browsing contemporary arts and crafts from local artists and makers including Ruth Brownlee, Mike Finnie, Brian Henderson, James Thomason, Ann Bain and Shetland Tannery. It runs until Sunday 23rd December 2018.
From Thursday 4th October until Sunday 18th November 2018 in the Shetland Museum and Archives, Miserabiles Personae: the poor in society will show how children and the poor existed in medieval Norway and Shetland, and how King Magnus Lawmender's new law code of 1274 affected society.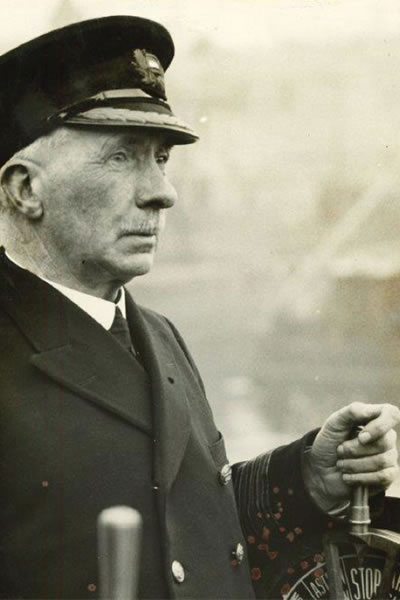 On Thursday 1st November 1st 2018 between 18:30 and 22:00 there's a talk in the Shetland Museum and Archives Auditorium by Laughton Johnston on Shetland Mariners in the Great War. Between 1914 and 1918 over 1,750 Shetland were in service as mariners who faced the full brunt of enemy action. The talk will be followed by the launch of the accompanying book. The event is free, no ticket required.
The Mareel Recording Studio Open Day is a chance to drop in and look around the Mareel Recording Studio in Lerwick, which has been used by local recording artists such as The Revellers, Vair, Trookers, Kansa, Hjaltibonhoga, The North Ness Boys, and Freda Leask. You can take a look between 10:00 and 11:00. Then between 11:00 and 18:00 you can book a 30 minute slot to talk about a project you're considering recording or to get advice on your own work. It's a great opportunity we hope up and coming musicians will pounce on!
There are a number of events around the communities celebrating Halloween and Bonfire night on Saturday 3rd November 2018. At the Ness Boating Club there's a Supper Night between 17:00 and 19:00 followed by bonfire and fireworks at 20:00. The Bigton Hall Fireworks at Ireland Beach are followed by suppers in the hall. There will be a North Roe Halloween Party in the Lochend Hall. There will also be a Bonfire and Fireworks Display at the Mossbank Hall, starting at 19:00. The Brae Fireworks Display will take place on Monday 5th November 2018, below the hall, at 19:00.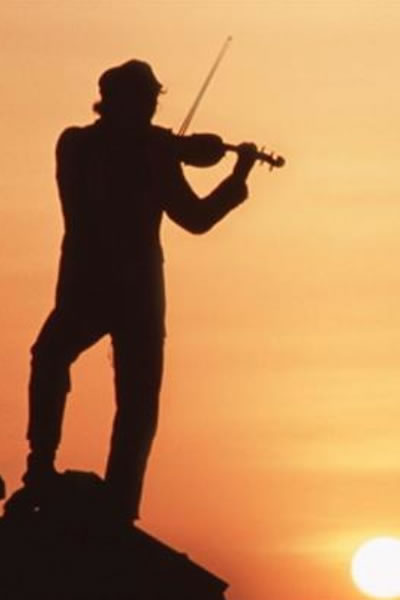 From Wednesday 7th to Saturday 10th November 2018 at the Garrison Theatre there will be a Shetland County Drama production of Fiddler on the Roof containing classic numbers such as 'If I Were a Rich Man' and 'Sunrise, Sunset'. As the story is set in a troubled period in Russian history, some small children might find some scenes frightening. Performances start at 19.30 with a matinee starting at 14:00 on Saturday 10th November 2018.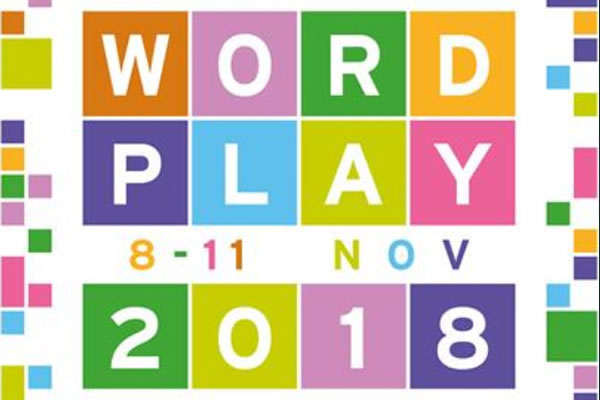 Wordplay, Shetland's annual book festival, runs from Thursday 8th to Sunday 11th November 2018 and features a mix of readings, writing workshops, children's events, and book signings. It's a great opportunity for Shetland readers and writers to meet with their favourite local, national and international authors. Writers appearing this year include: Ann Marie Anderson, Patrick Barkham, John Goodlad, Professor A. C. Grayling, Sally Huband, Robert Alan Jamieson, Amy Liptrot, Claire McFall, James and Tom Morton, Lynne Rickards, Jo Swinson and Malachy Tallack. Find out more by viewing this year's programme.
Thomas Fraser, a fisherman and crofter from Burra, is now best known as a uniquely talented musician who recorded his own unique take on his favourite blues, country, jazz and traditional tunes. A celebration of his music takes place in November; the Thomas Fraser Memorial Festival is held between Thursday 8th and Sunday 11th November 2018 in the Burra Public Hall. The usual format is a traditional sit-down concert on Thursday, a full length evening with bar facilties and supper on Friday and Saturday night, and a special event on Sunday afternoon. For more details visit the Thomas Fraser Memorial Festival website!
On Saturday 10th November 2018 there will be a Festival of Remembrance to mark the centenary of Armistice Day held at the Clickimin Centre, Lerwick. This evening of narrative, war poetry, and music (from the Lerwick Brass Band, Lerwick Legion Pipe Band, the Shetland Choral Society and Hjaltibonhoga) will begin at 18:30 and is in aid of The Royal British Legion (Scotland),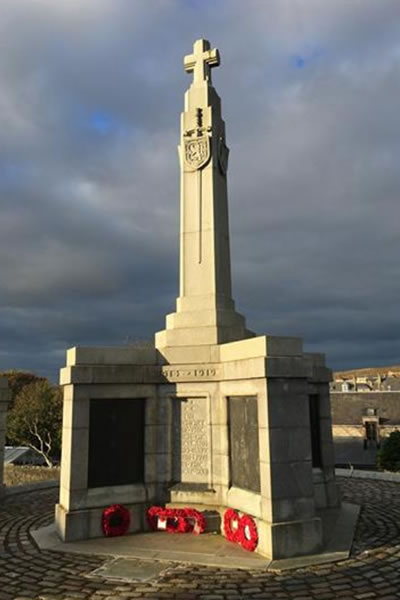 the Erskine Hospital, the Scottish hospital for ex-servicemen, the Royal Air Force Association, The Merchant Navy Association and the British Limbless Ex-Servicemen's Association, (BLESMA). Make sure you attend what is sure to be a moving evening in aid of a great cause.
Sunday 11th November 2018 is Armistice Day, and there will be an annual remembrance event at the County War Memorial (pictured) at Hillhead in Lerwick. However there will also be Pages of the Sea, from filmmaker Danny Boyle and the National Theatre of Scotland. This is a unique moment to say goodbye, to the millions of men and women who left these shores during the war, many never to return. At St Ninian's Isle Beach, Shetland from 13:00 to 16:00, the public will be asked to create silhouettes of people in the sand, remembering the millions of lives lost or changed forever by the conflict. Then, as the tide rises, the silhouettes will be washed away. A poem by Carol Ann Duffy will also be read by individuals, families and communities on the day.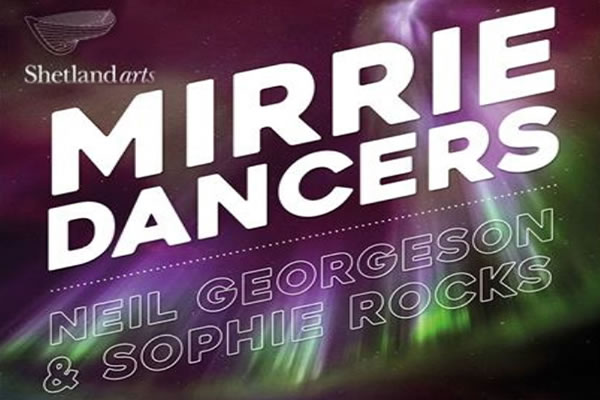 Shetland-born musicians Neil Georgeson and Sophie Rocks will perform together for the first time for a concert of piano and harp music at Mareel at 19:30 on Wednesday 14th November 2018. Their programme Mirrie Dancers is inspired by the features of the night sky and will feature arrangements of traditional folk music as well as classics by Chopin, Stockhausen and Ravel.
For those looking for a unique Christmas gift, it's worth visiting Shetland's Annual Craft Fair at the Clickimin Leisure Complex on Friday 16th (19:00 to 21:00), Saturday 17th (10:00 to 18:00) and Sunday 18th November 2018 (11:00 to 17:00).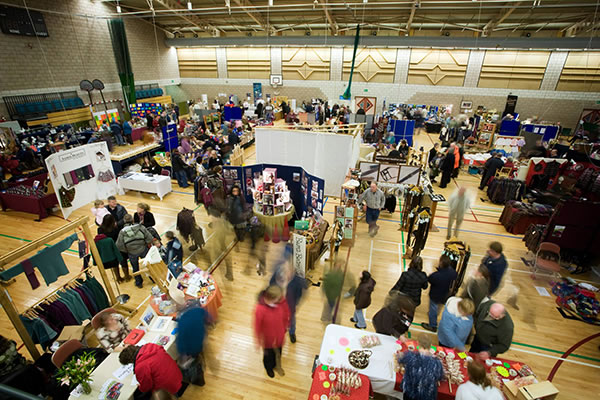 Shetland Arts and Crafts producers have been inspired by Shetland's dramatic scenery, heritage and culture; and we'd recommend taking a Santa sack for all the fabulous items you'll see! Please note, there's an entry fee of £2 for adults and £1 for concessions.
On Saturday 24th November 2018, the Follow the Vikings International Roadshow will see a professional cast tell the story of warrior poet, Egil Skallagrimsson, accompanied by Hjaltibonhoga fiddlers and a troupe of local dancers in the Mareel.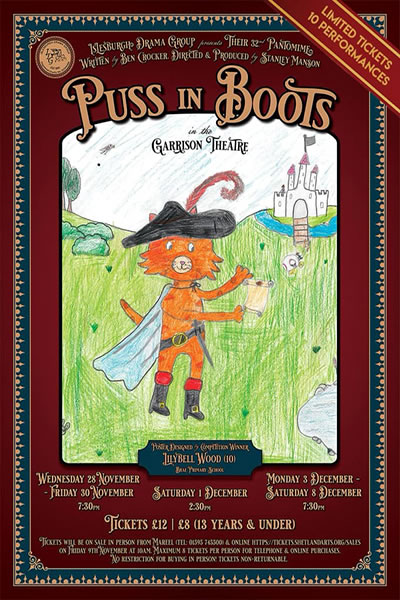 The actors will perform to a digital backdrop which includes the stained glass windows from Lerwick Town Hall. Make sure you attend (for audiences over the age of 12), beginning at 19:30.
Islesburgh Drama Group's 32nd pantomime, Puss in Boots by Ben Crocker will be performed in the Garrison Theatre from Wednesday 28th November until Saturday 8th December 2018. Make sure you grab some tickets from Shetland Arts or the Mareel; it'll be the perfect tonic to get you in the mood for Christmas.
We hope you have a fantastic time in Shetland in November 2018.