Shetland in September is a great place to be. Shetlanders prepare for the arrival of autumn by organising some fantastic events to attend – our pick of the best is below!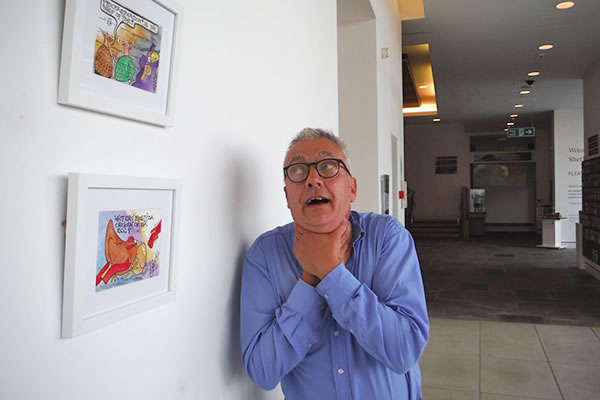 If you've ever read The Shetland Times you will have raised a smile at the cartoon drawings by Smirk. Running from Tuesday 13th August to Sunday 1st September 2019, Foyer Funnies by cartoonist Smirk is a rolling exhibition of twenty new and original cartoons in ink and watercolour wash for sale. Make sure you don't miss this exhibition in the Shetland Museum and Archives.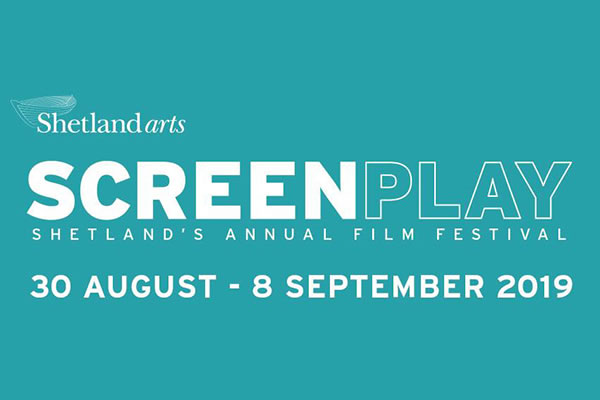 Curated by film historian Linda Ruth Williams and film critic Mark Kermode, along with Shetland's Jenny Leask, Screenplay 2019 is as Annual Film Festival which runs from Friday 30th August to Sunday 8th September 2019 in the Mareel Cinema, and involves film screenings, lectures and panel discussions. This year, as well as Look North, Look South will showcase four films from Australia and New Zealand. Also Women's Work will ensure that 50% of the films on this year's programme are directed or co-directed by women. Find out more by downloading the Screenplay programme!
Front Country is an acclaimed acoustic band from California, fronted by gifted singer and songwriter Melody Walker and her huge bluesy voice. They will sing a range of songs with country, blues, Americana and jazz influences, and will be supported by Shetland's own acclaimed Americana specialists Kansa. Catch them at the Mareel on Tuesday 3rd September 2019 at 19.30.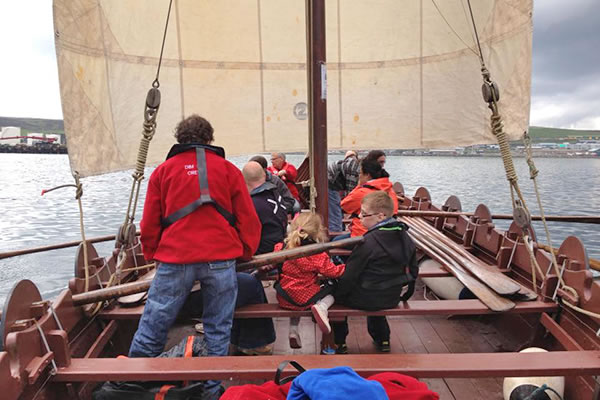 If you've ever fancied going on a Viking voyage, why not climb aboard the Viking replica Longship 'Dim Riv' and enjoy a short trip around Lerwick Harbour! Dim Riv – Sail like the Vikings will take place on Wednesday evenings, starting on Wednesday 4th September 2019 at 19.00; book your place via the Dim Riv Harbour Tours Facebook page.
Craft with Jane Cockayne is a great opportunity to explore new crafts such as felting, decoupage, upcycling and Aboriginal style painting. It'll take place at 19.00 on Thursday 5th September 2019 in the Mareel and it's always super to learn something new!
The last of the agricultural shows takes place in September. The Yell Show takes place on Saturday 7th September 2019 and it's a great reason to visit one of Shetland's nicest places.
For a wild sporting tournament to attend we'd recommend going to the Clickimin Leisure Complex, Rugby Pitch for the Shetland Rugby Women v Orkney Dragons match. It takes place at 12.00 on Saturday 7th September 2019 – come along to support your team!
Creative Lab – Aimee Labourne, Near and Far: Drawing Landscape Journeys is a drawing and walking workshop which sets off from Bonhoga Gallery. It runs from 11.00 to 15.30 on Sunday 8th September 2019. Make sure you book in advance and bring wet weather clothing and suitable footwear. The day is suitable for all levels of drawing ability.
The Shetland Country Music Club will be bringing The Ian Highland Band to Shetland in September. For a great evening of music head to the Skeld Public Hall for 20.00 on Friday 13th September 2019 or The Shetland Hotel for 21.00 on Saturday 14th September 2019. Tickets are available from High Level Music and on the door.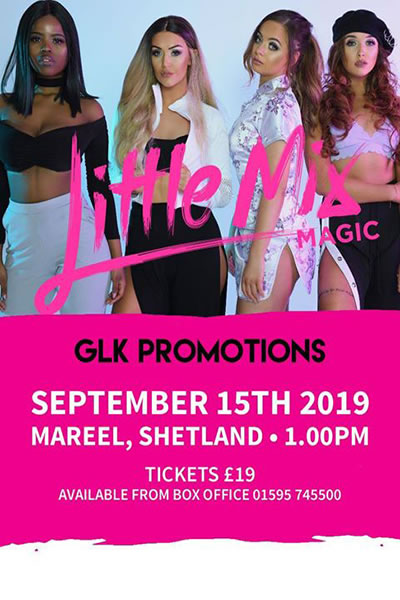 For a tribute act with a little bit of Black Magic, head along to the Mareel on Sun 15th Sep 2019 at 13.00. Little Mix Magic brings together the catchy songs and dance routines from the chart-toppers. The show is ideal for younger fans as, at the end of the show, the girls meet and greet everyone in the audience. All under 18's must be accompanied by a responsible adult at a ratio of 1 adult for every 6 children.
The Shoormal Conference will bring together creative practitioners, researchers, professionals and arts organisations at Mareel from Wednesday 18th to Friday 20th September 2019. During that time the delegates will explore, create and debate creative practice; the environment; innovation in the creative economy; islands and creative solutions; digital collaboration; heritage and culture. Visit the Shoormal page on the Shetland Arts website to view a programme of events.
The Shetland Songwriting Festival runs over a weekend in September, but it begins with a gig the evening before from two of the tutors. Two of the UK's finest Songwriters, Rachel Sermanni & Louis Abbott (Admiral Fallow), will be playing an intimate opening gig in The String on Thursday 19th September 2019, starting at 20:00.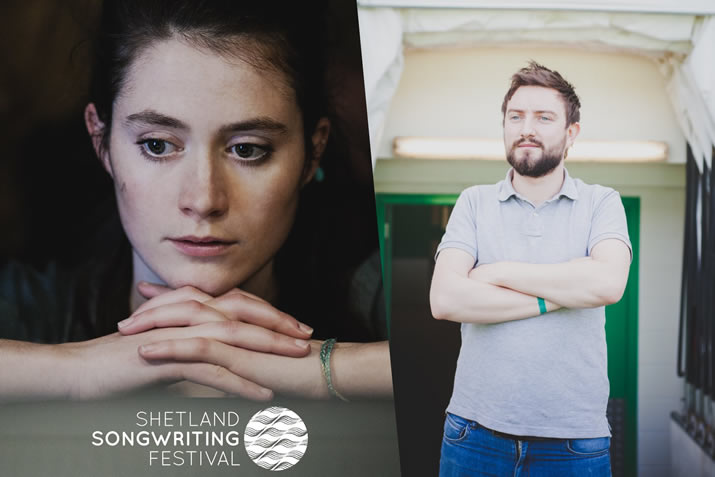 Then from Friday 20th to Sunday 22nd September 2019 the Shetland Songwriting Festival is a festival of workshops, lunch, dinner and sharing. It's an excellent opportunity yo learn about song craft from talented songwriters, and it's ideal for all abilities, whether you can play an instrument, read music, or not. Find out more at the Shetland Songwriting Festival website!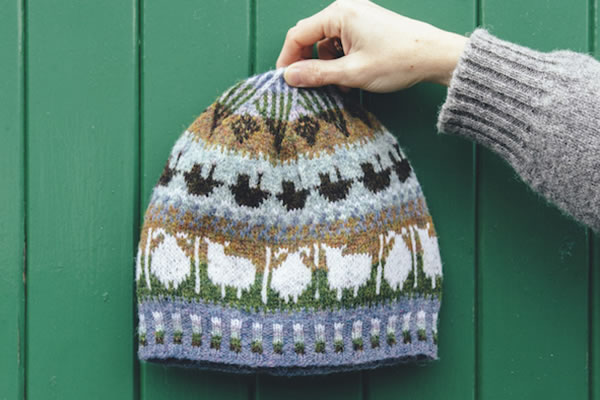 One of the most anticipated events in the Shetland calendar that doesn't involve setting boats on fire is Shetland Wool Week and it's easy to see why. There simply isn't another event like it in the world. It's an accessible introduction to weaving, spinning, dyeing, Fair Isle and lace knitting and there are a range of fabulous events (located from the far south to the far north of Shetland) for all knitters! Come alomng and learn all there is to know about Shetland knitwear; visit the Wool Week website for more info and to download your free 'Roadside Beanie' knitting pattern!
If you'd like to listen to some of Shetland's finest jazz musicians then why not drop by the Mareel Cafe Bar for a Sunday Jazz Lunch with Girsie and The Loose Ends on Sunday 29th September 2019 from 12.00 till 14.00?
We hope you have a super time in Shetland in September.