A visit to Provost Skene's House in Aberdeen
Nestled in the heart of Aberdeen's bustling city centre, Provost Skene's House is a charming museum housed within an almost 500-year-old building. Having recently undergone a major refurbishment that was completed in 2021, the museum shares the stories of the pioneering people who were born, lived, or worked in Aberdeen and the North-East of Scotland, and helped to shape both the city and the world.
More than 100 remarkable individuals are featured within this museum, ranging from innovators and scientists to sporting champions and music stars.
I recently spent a lovely afternoon visiting Provost Skene's House. It isn't hard to tell which building is Provost Skene's House, as the buildings' traditional appearance make it stand out in comparison to the modern office blocks that surround it.
Located next to Marischal's Square, just off Union Street, the museum is easily accessible for anyone to go and see.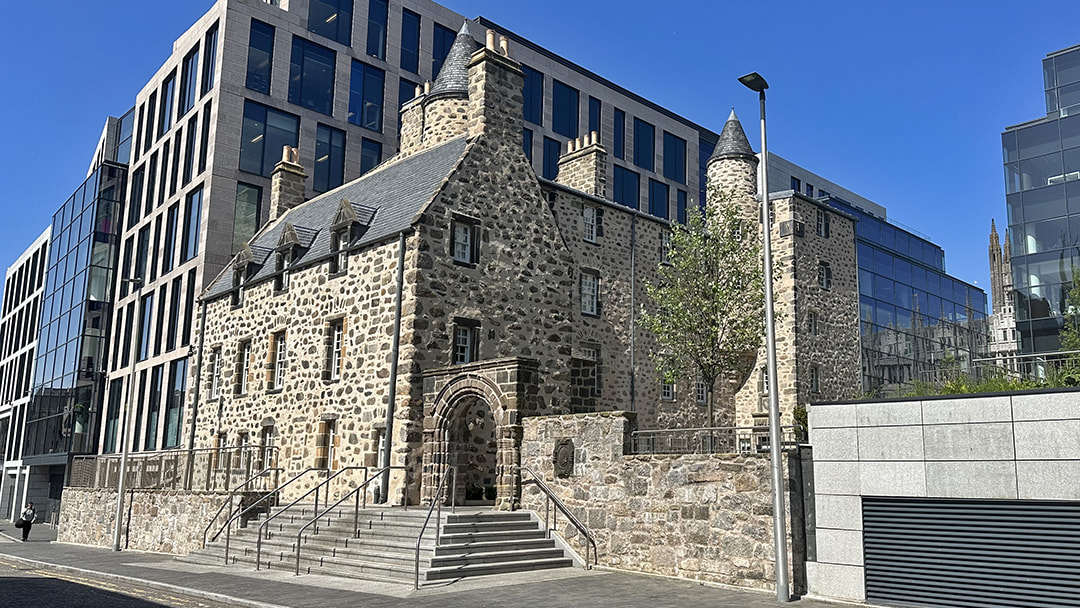 Provost Skene's House has a fascinating history
Provost Skene's House is the oldest surviving town house in Aberdeen. Constructed in 1545, the building is named after one of its owners, Sir George Skene, who resided here from 1669 to 1694. Skene made his fortune as a merchant and was once one of the wealthiest and most important men in the city. He became Provost in 1976 and was knighted in 1681.
In 1746 during the Jacobite rebellion, the house was occupied for six weeks by the Duke of Cumberland and his Hanoverian troops on their travels north to fight and defeat Prince Charles and the Battle of Culloden, near Inverness. In the 1800s, the Guestrow area of Aberdeen (where the museum is located) was run down and degenerated into slums, and the once grand home was repurposed as Victoria Lodging House – a house for the poor and homeless.
In 1940, the future of Provost Skene's House was at risk due to the threat of demolition. However, a long-running public campaign saved the building, and it began its life as a museum in 1953. Over the years, there have been many additions and alterations to the building and its contents, shaping it into the wonderful museum we see today.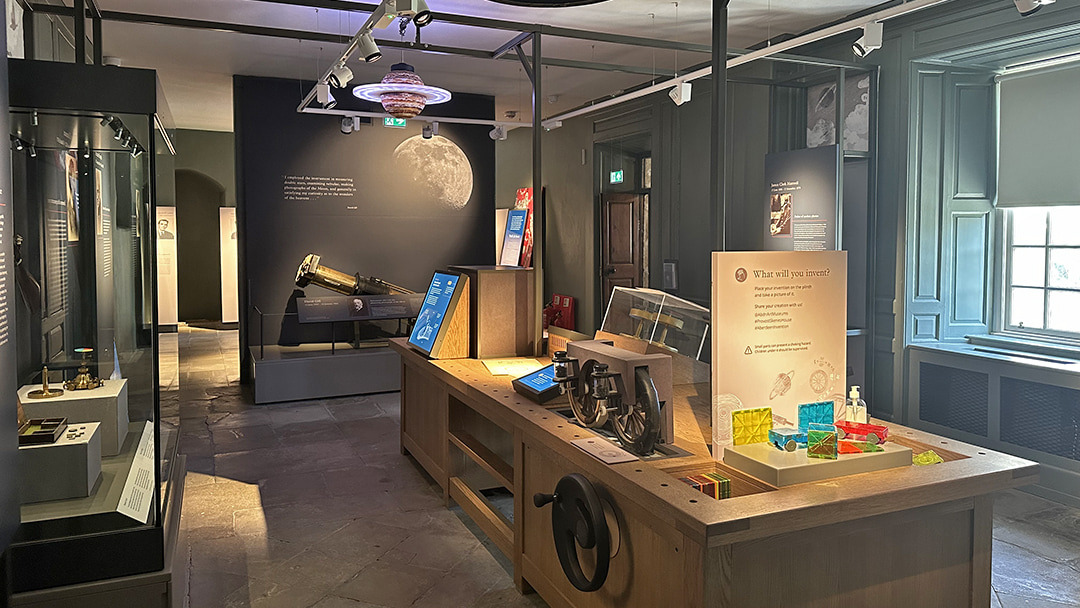 What is there to see at Provost Skene's House?
Spread across four floors, more than 100 remarkable individuals who were born, lived or worked in Aberdeen and the North-East of Scotland are featured inside of this museum. Ranging from innovators and scientists, to sporting champions – such as Denis Law and Paul Lawrie – and music stars – including Annie Lennox and Emeli Sandé – there is a vast array of people showcased in engaging and interactive displays.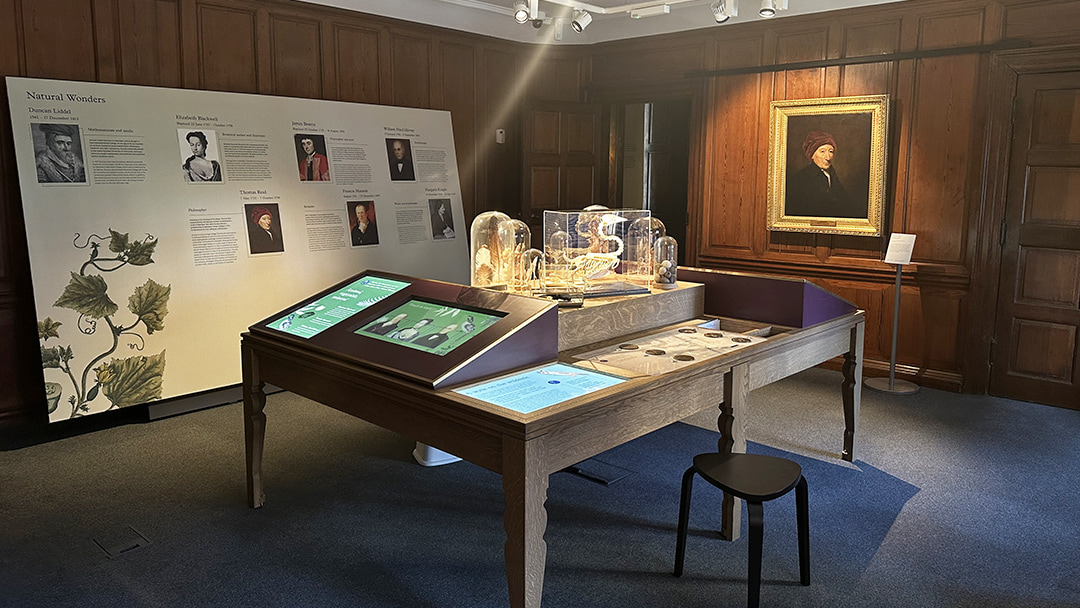 Aside from insightful information boards which detail the story of each person and their achievements, there are videos to watch, excerpts to listen to and lots of hands-on activities for children (and adults!) to get stuck into.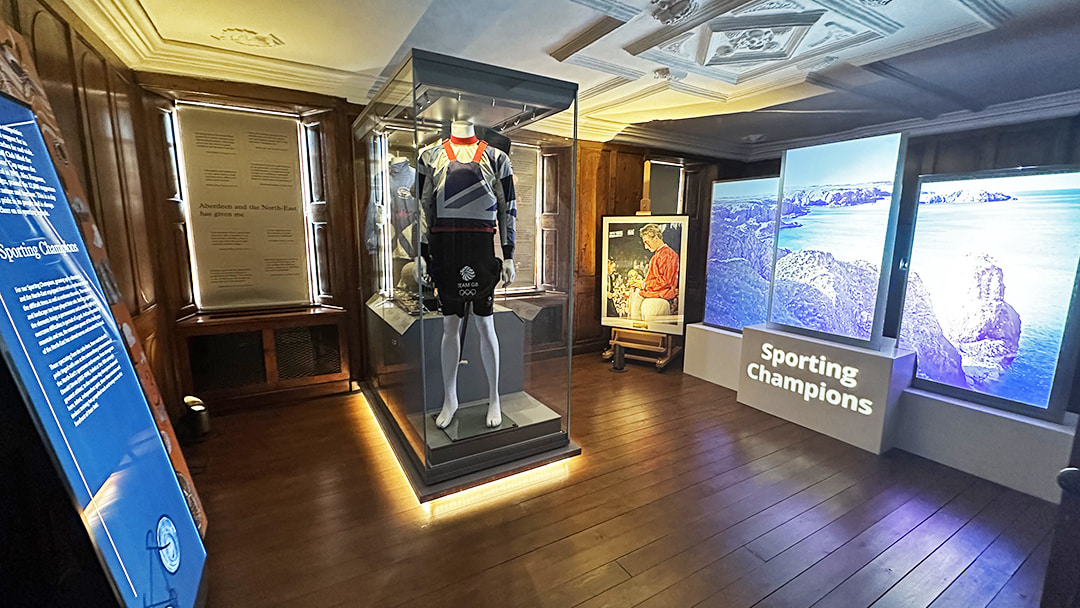 The museum is laid out into several rooms, each with a different theme including such as 'World Firsts', 'Sporting Champions', 'Wizard Wordsmiths', and the impressive 'Painted Gallery'. I found it particularly fascinating to read about all the inventions made by those from Aberdeen, such as the pneumatic tyre, made by Robert Thomson, and the iron lung, made by Robert Henderson.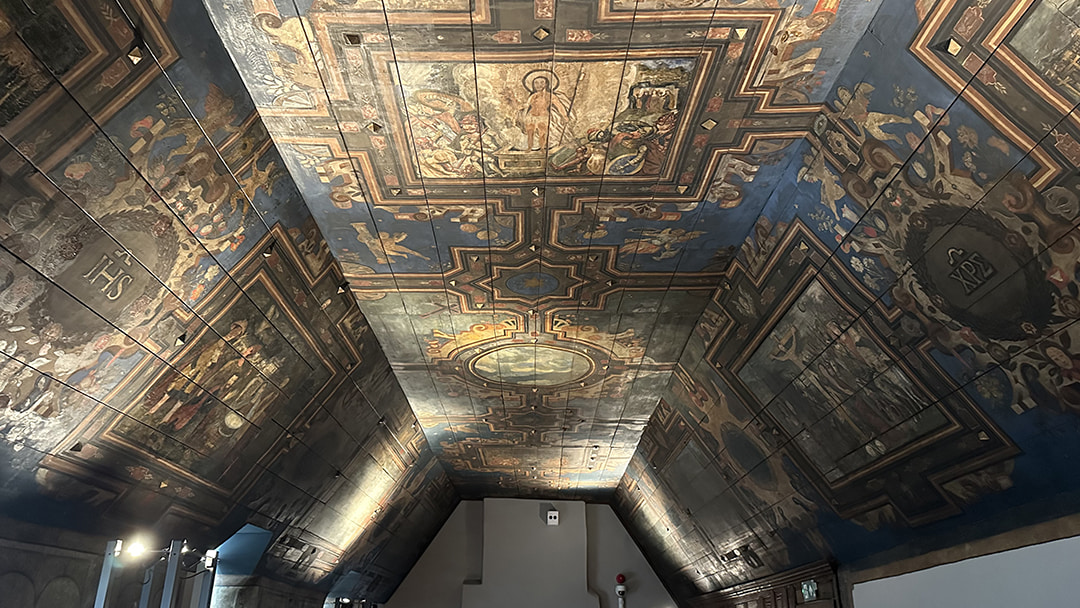 The 'Painted Gallery' is a must-see if you are visiting the museum. It can be easy to miss, as it is accessed half-way up a staircase behind a closed door in order to help preserve the marvellous artwork inside. The painted ceiling and walls in this room date back to 1626, but it is unknown who painted it. The paintings – which depict various moments throughout the life of Christ – are a rare survival as they were only discovered in 1950s, having been boarded over for more than 300 years.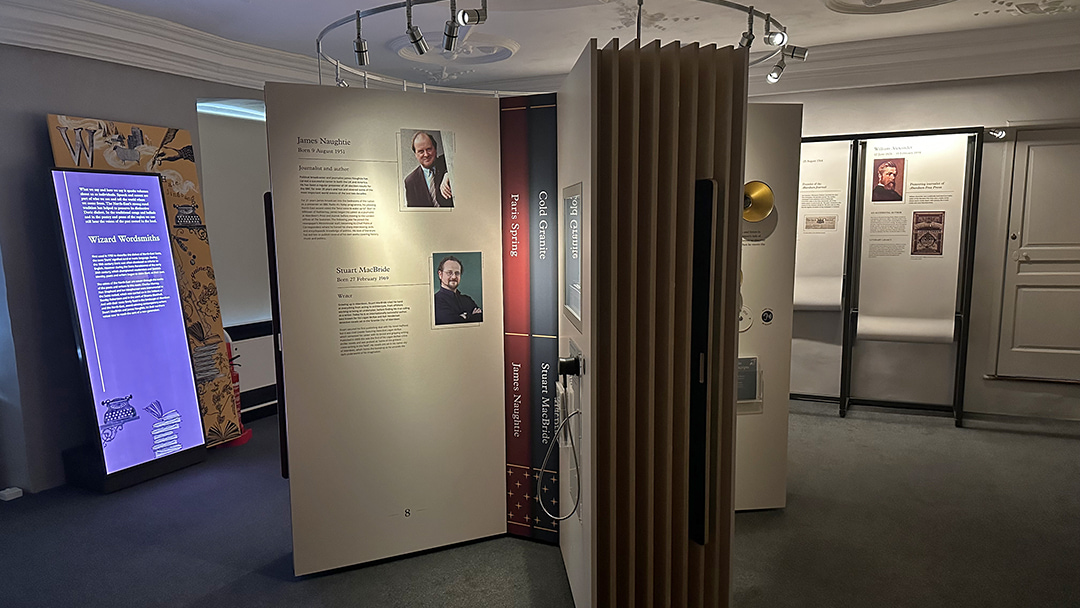 One of my favourite parts of the museum can be found in the 'Stars of the Stage and Screen' room. This room includes individuals such as film director Jon S Baird, opera star Lisa Milne, and Games of Thrones actress Rose Leslie.
Located on the window blinds is a display called 'Advice to pass on …' which features pieces of life advice shared by those mentioned in the room. It was really inspiring and encouraging to read the words of those who have excelled in their career and achieved their dreams.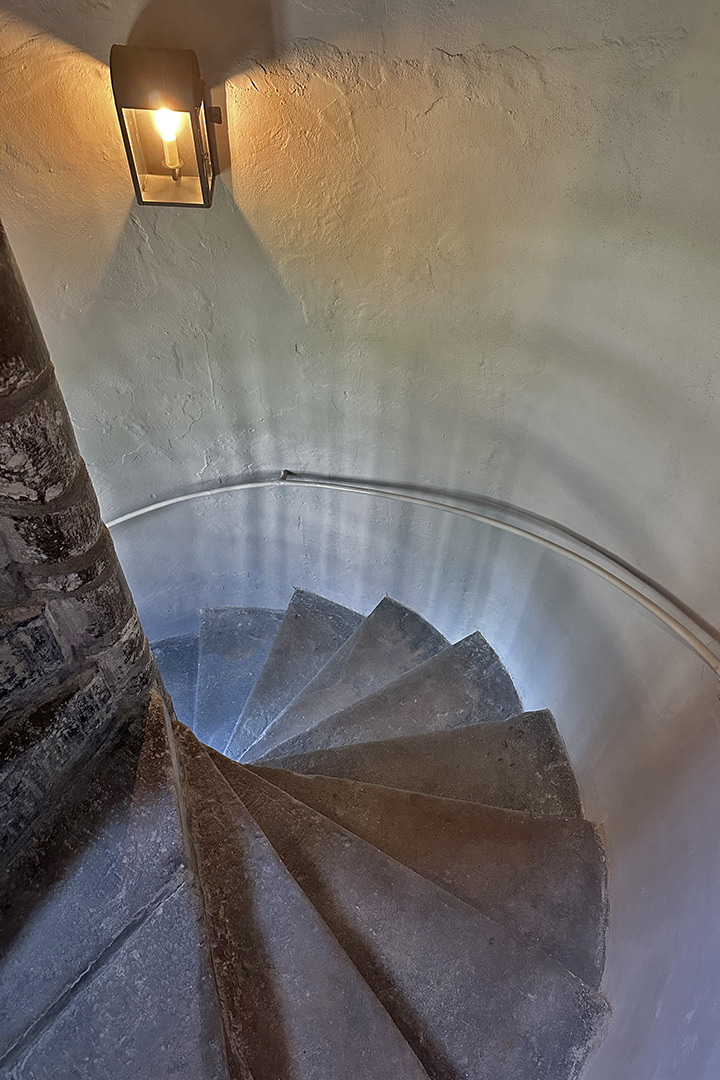 It is worth noting that due to the historic nature of the house, the upper floors are not accessible for wheelchair users or visitors with restricted mobility. To move between floors, you must climb up and down a narrow winding stone staircase and there is no lift available.
---
I had a fantastic time exploring Provost Skene's House and learning about the incredible achievements made by the people of Aberdeen. This museum truly is a little hidden gem in the city centre that all ages will enjoy visiting.
Even better, Provost Skene's House is open every day and is free for all to visit. For more information about opening times and facilities, please visit: https://www.aberdeencity.gov.uk/AAGM/plan-your-visit/provost-skenes-house

By
Amy Leith
A marketing student born and raised in Aberdeen with an admiration of the Scottish isles, desire to travel and see the world, a superior taste in music, enjoys cooking and socialising with family and friends.
Pin it!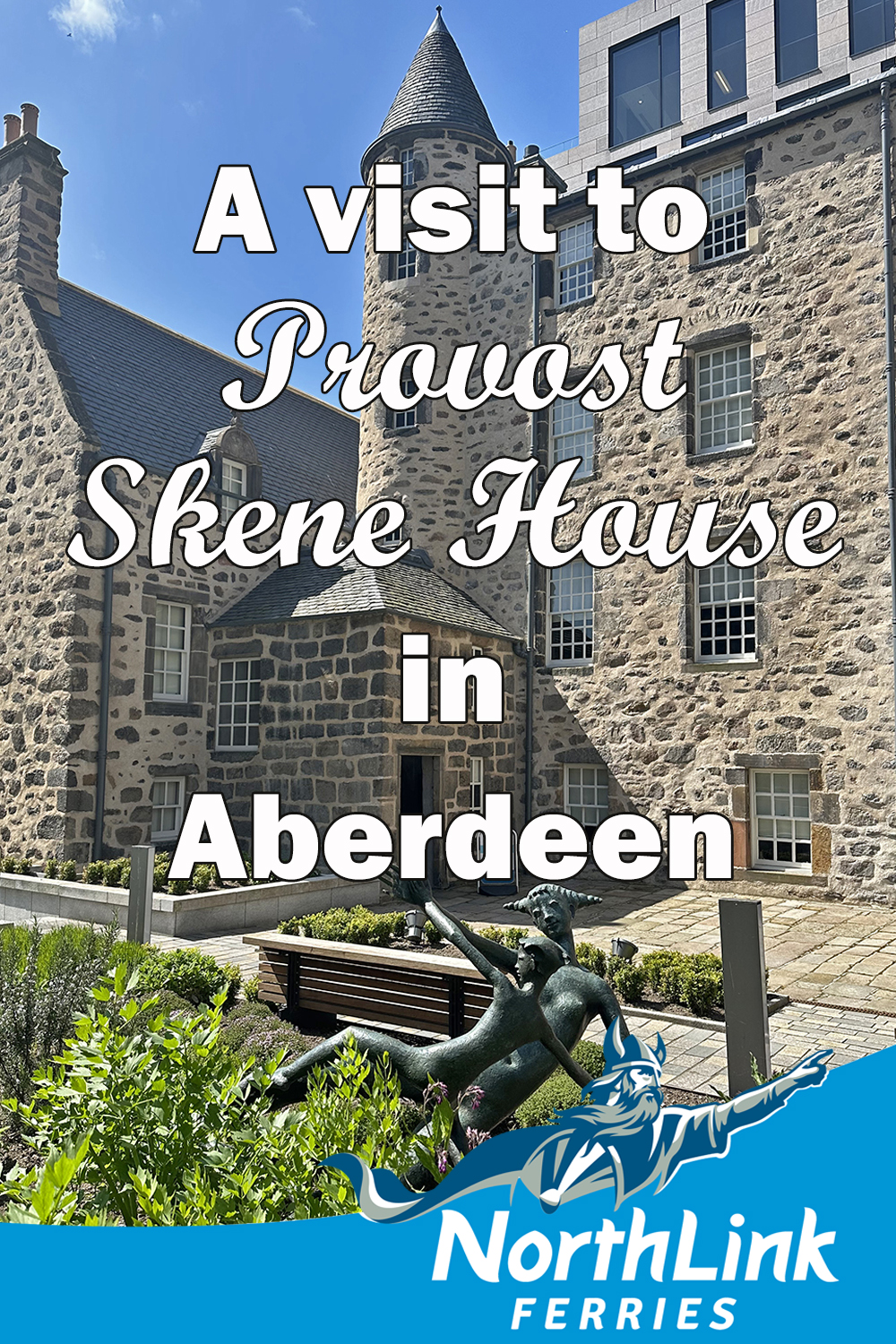 Header image: The exterior of Provost Skene House in Aberdeen photo © Amy Leith