The island of Whalsay, to the east of the mainland, is not as fertile as other islands and so most of the island's men fish the sea for a living. In Symbister harbour can be seen an impressive fleet of fishing vessels, owned by their crews.
Whalsay is known as a prosperous and densely-populated island which has gained the nickname 'The Bonny Isle'. As crofting is not a major industry, few animals graze on the land and so in spring and summer, Whalsay is covered with wildflowers.
There is a lovely beach to explore at Sandwick and, located at Skaw, is the UK's most northerly Golf Course. The poet, Hugh MacDiarmid stayed in Whalsay from 1933 to 1942. Getting to Whalsay is a 30 minute ferry journey (which operates 17 times a day) from Laxo and Vidlin to Symbister on either the Hendra or Linga.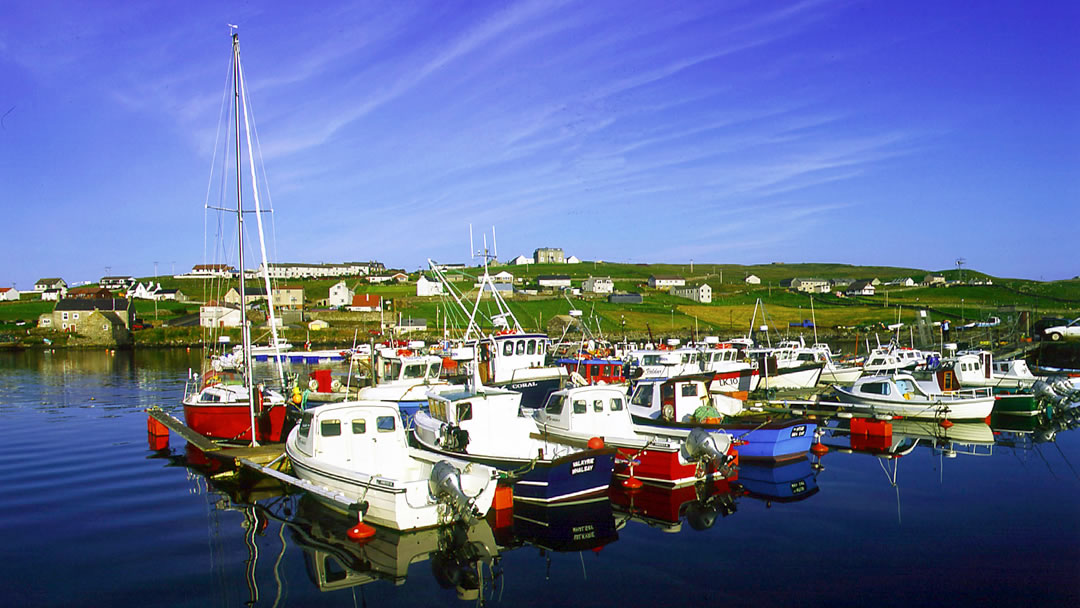 Sites of interest include:
Symbister – a perfect natural harbour and home to Whalsay's fishing fleet. Symbister also has a leisure centre and swimming pool and as sailing is a popular pastime, there is an annual regatta at Symbister.
Sandwick beach – a small and lovely beach found in the south of the island.
Skaw Golf Course – an 18-hole golf course with a club house – this is the most Northerly Golf Course in Great Britain.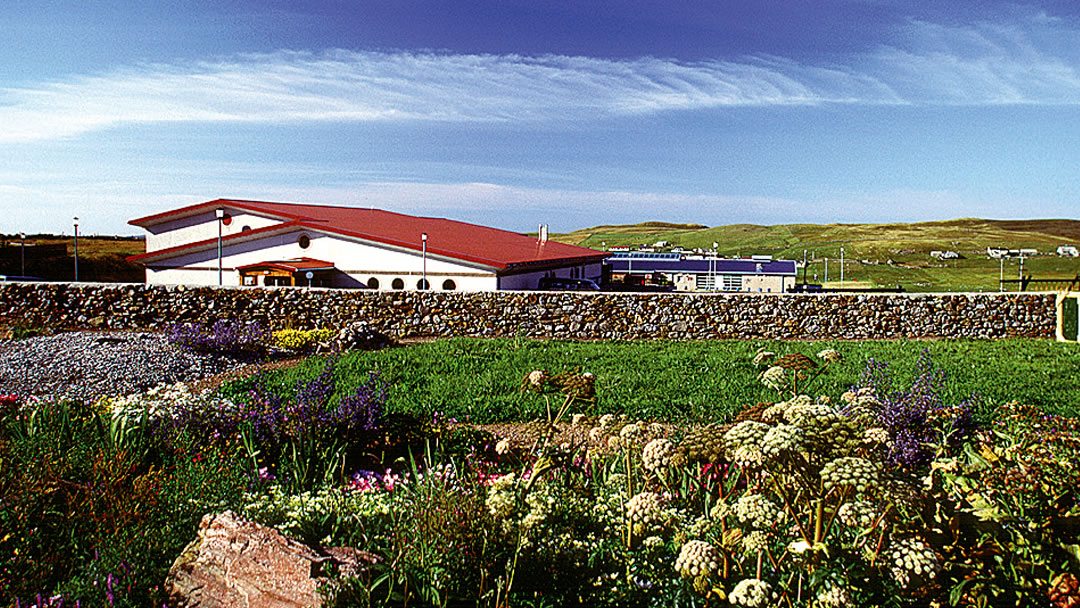 Top tips
Booking the ferry journey from Laxo to Symbister is advised, especially during the peak summer season.
During the 1930s the poet Hugh MacDiarmid lived in Whalsay and wrote some of his finest poetry there. His home is now a camping böd, run by Shetland Amenity Trust.