We have gathered here some of our 'insider' tips to help ensure you get the best when travelling to Orkney and Shetland with NorthLink Ferries.
Book in advance.
Secure cabin and vehicle space on the sailing that you want by booking early. If you have booked in advance your check-in will be much quicker.
You can book online 24 hours a day, using your credit or debit card, using the pink box above.
Alternatively, you can call 08001114422 (free from UK landlines and mobiles) to talk to knowledgeable and friendly operators based in Orkney and Shetland.
Cabins – Book your berth, cabin or pod in good time.
Though extra cabins were added to our ships some years ago, there are still sailings where we are fully booked. Book cabins in advance to avoid disappointment. Alternatively, why not try our sleeping pods?
You can also take a cabin on the Scrabster-Stromness route: ask about our B&B offer and special day sailing rates.
Double check your onward travel connections.
Check timetables and leave time for planned onward connections whether by coach, train or air.
Pay attention to advertised check-in times.
Whether foot passenger or car driver, customers presenting themselves after the published check-in closure time cannot expect to be allowed to travel.
Have your booking reference number with you at check-in – It helps us to board the ships more quickly and helps you to avoid unnecessary queues.
Taking vehicles.
If you require special assistance or have restricted mobility please let us know in advance. We will do what we can to ease access to the lifts from the vehicle deck or make alternative arrangements for putting your car on board if you would prefer to board over the walkways. On busy sailings you may be directed to park on the lower car deck. Again, those with mobility restrictions should be aware that there is no lift access from the lower deck and you should let us know if this will create difficulty for you.
Towing.
Please let us know the nature of the tow and the overall length of vehicle including tow. Towed horseboxes or livestock trailers must be identified and booked in advance.
Vans, pick-ups or towed trailers.
Used for business or carrying goods for commercial purposes must be declared in advance and should travel at commercial rates.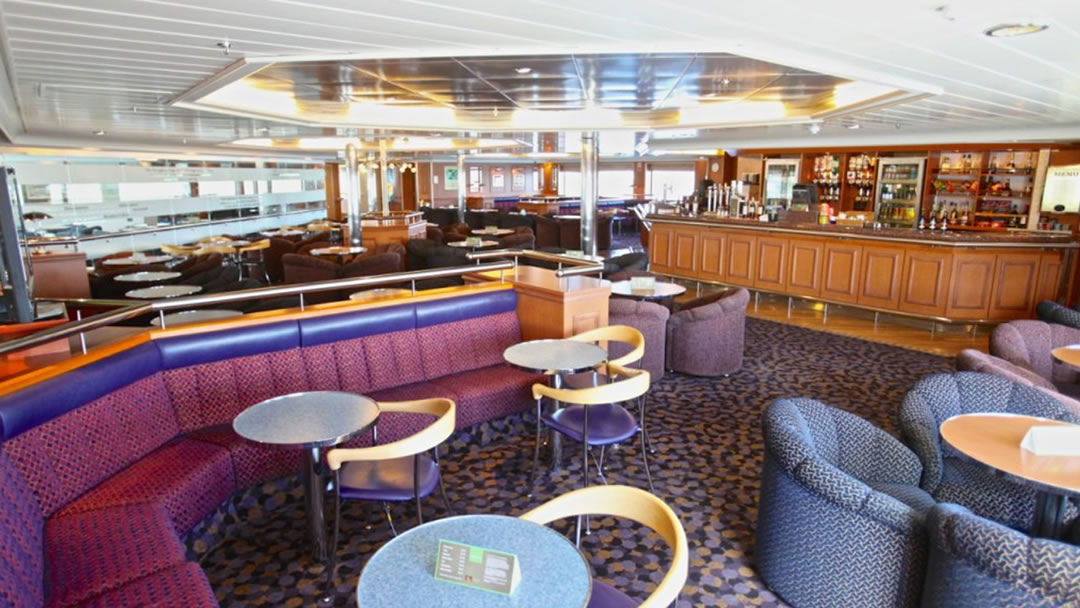 Sailing information.
We offer up-to-date information on all scheduled sailings on our operational news page online at www.northlinkferries.co.uk and over the phone on 08001114422 (free from UK landlines and mobiles), where you should select option one, followed by the option for the route/departure that you are interested in.
This is particularly important during the winter months where adverse weather can affect sailing times. If you give us email and phone contact details then we can keep you informed of any changes to your scheduled sailing. Where a mobile number is given with your booking, you will be alerted to any changes to your sailing by SMS.
Take out appropriate travel insurance.
There are lots of travel policies offering good value for money for cover for many of the basic risks of travel, including disruption to sailing schedules, knock-on costs of extended delays or cancellations and loss or damage to baggage.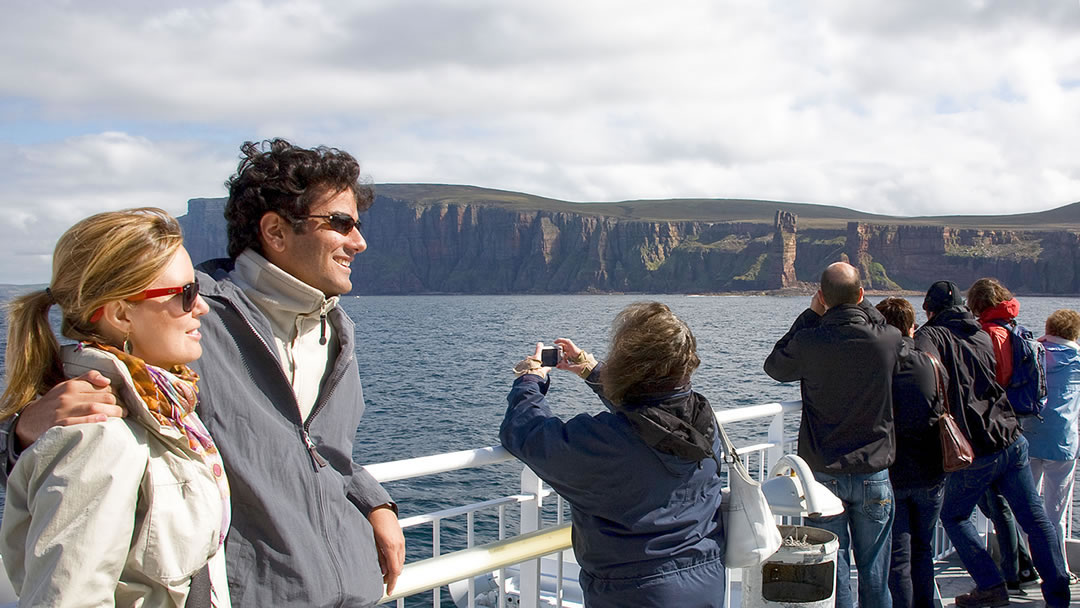 Worried about travel sickness?
We know this is a worry for some passengers. We would generally recommend that you avoid heavy meals or alcohol immediately prior to or during the crossing, and that you try to find a place towards the middle of the ship to reduce the motion as far as possible.
Take a berth if you can, the cabin decks (Deck 5) generally experience less motion than the public areas on Deck 6.
Consider trying travel sickness tablets, they certainly work for some but, as with any medication, you should follow the guidance carefully and seek proper medical advice as appropriate.
Behaviour.
Please note that if you appear under the influence of alcohol (or drugs) you'll simply not be allowed on the ship.