Delting, Nesting and Vidlin
Delting and Nesting are old parishes of Shetland to the north of Lerwick, which have dramatic scenery (tall hills, steep valleys, twisting landscapes and the isle of Muckle Roe) and many settlements and industry, including Voe, Brae and Sullom Voe oil terminal in Delting and Catfirth, Skellister, Gletness, Billister, Kirkabister, and Laxfirth in Nesting.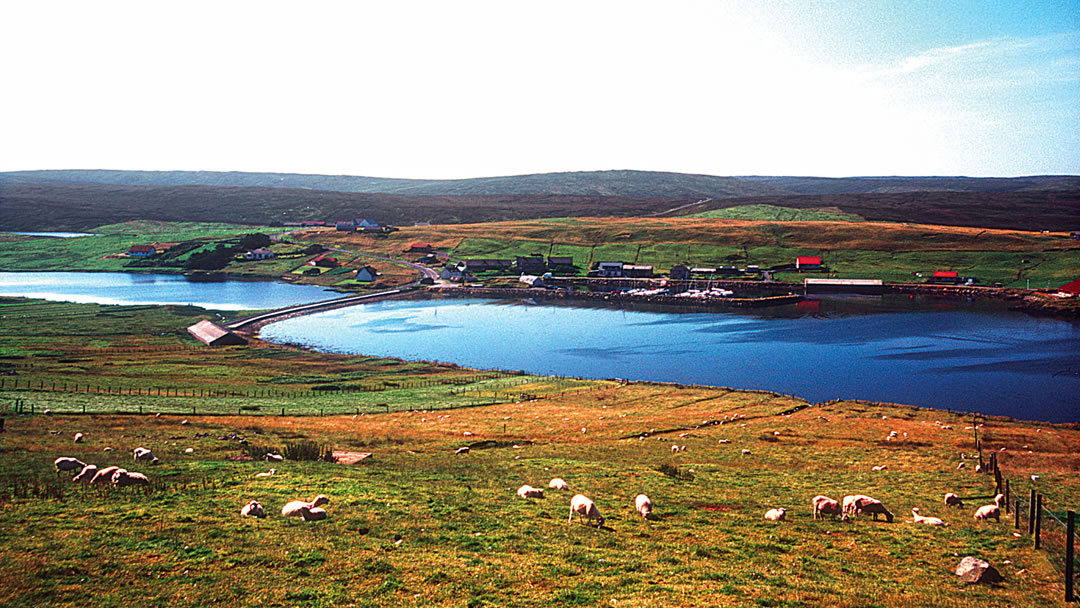 Vidlin can be found in the northeast corner of the Shetland Mainland, and the village is at the head of a particularly lovely voe and has a sheltered harbour.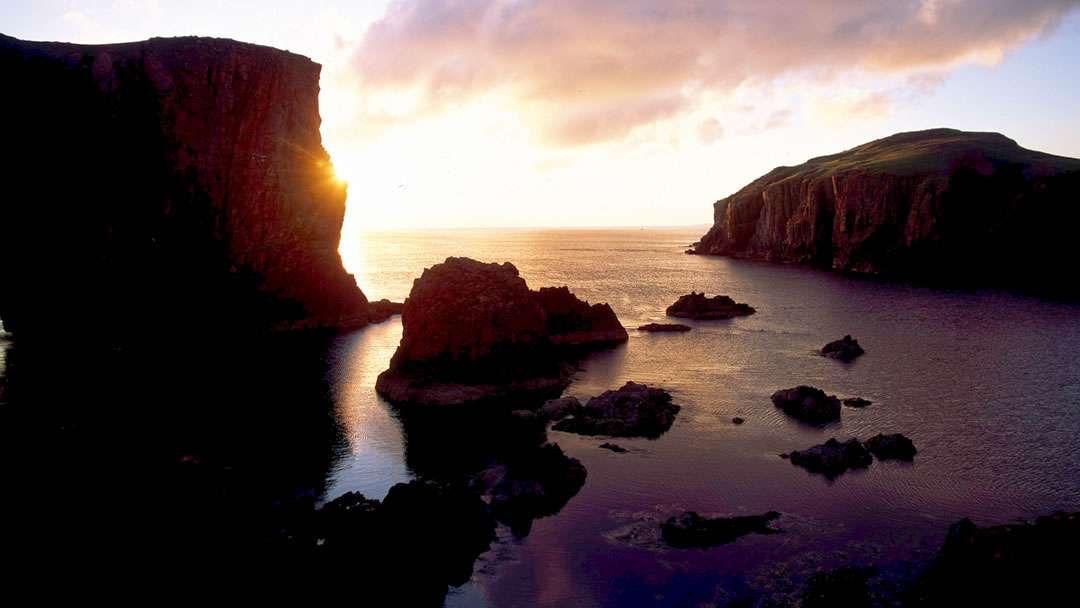 Sites of interest include:
Muckle Roe – an island completely composed of red granite (resulting in spectacular coastal scenery) Muckle Roe is joined to the mainland by a bridge. Mostly moorland, a few crofts can be found on the island as well as many small lochs.
Isles of Gletness – a group of small isles and skerries rising to 33m at their highest point – the Isles of Gletness are known as a famous beauty spot.
Sullom Voe – the site of the first bomb dropped on British soil during WW2, which killed a rabbit. This was the inspiration for the song 'Run Rabbit Run'. Sullom Voe is now where North Sea Oil is processed in Shetland and it is still busy to this day.
Catfirth – Catfirth in Nesting was used for seaplane operations in WW2.
Laxo – has an ayre and salt flats which are attractive to waders and otters. In calm weather, the ferry to Whalsay leaves from Laxo.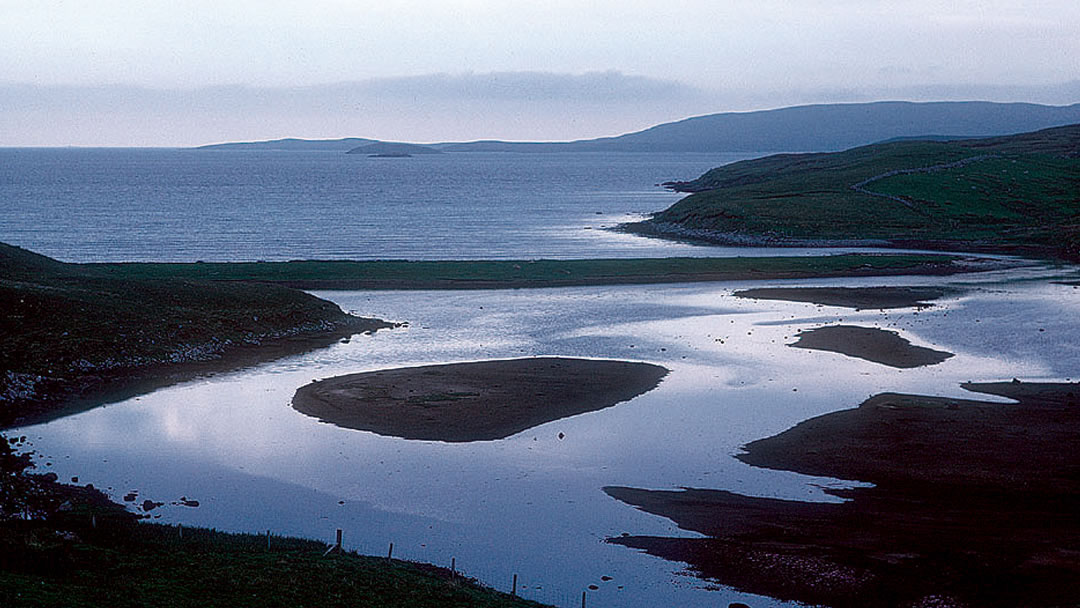 Top tips
Worth a visit are the Stanes of Stofast – a 2,000-tonne boulder, taken from Norway on a glacier and split in two. These mysterious rocks are associated with the trows (trolls) found in Shetland folklore.
North of Lunna is a great place to see birds – in summer a constant stream of seabirds pass the headland.