The Out Skerries are a group of three rocky islands, Bruray, Housay and Grunay. Grunay is presently not inhabited; Bruray and Housay are joined by a bridge. Out Skerries are Shetland's most easterly islands and support 40 people within 2 square miles.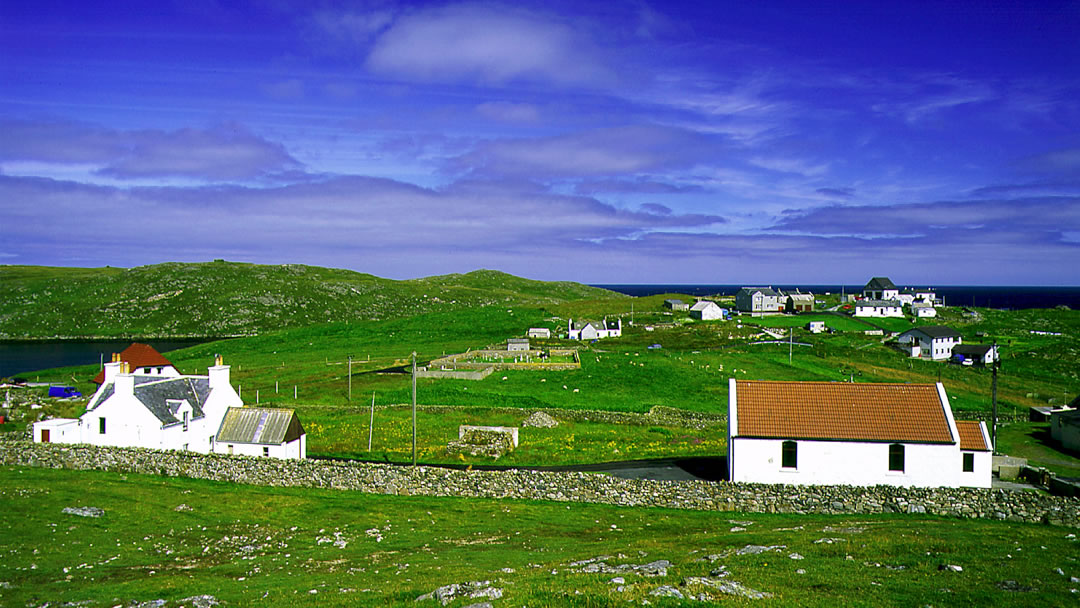 The large majority of Out Skerries folk get their livelihood from the sea and several fishing vessels work from the harbour at Böd Voe. The Out Skerries harbours are well sheltered, but there are dangerous rocks along the way.
Out Skerries is a good place for birdwatchers – as it is the first eastern landfall for migrating birds.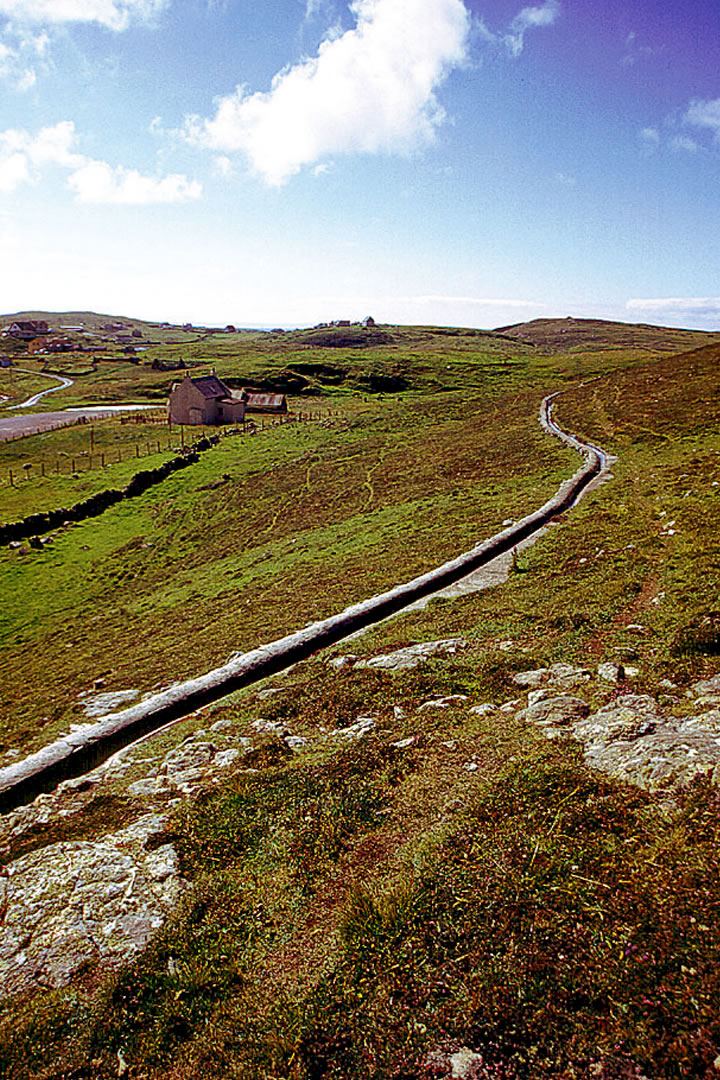 The water supply is a problem in Out Skerries due to a small catchment area and impermeable rocks – however a water catchment drain has been installed to help, by catching some of the run-off.
The Out Skerries can be reached by ferry from Vidlin or Lerwick. The journey from Vidlin takes 90 minutes and the ferry from Lerwick 150 minutes. The Out Skerries are lovely islands and are well worth the effort of visiting.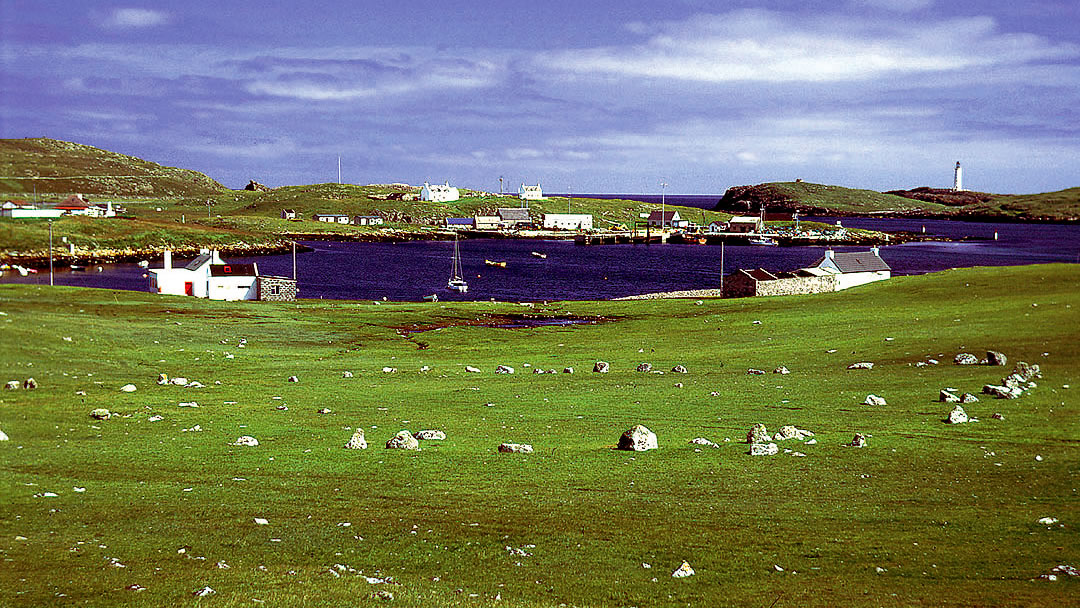 Sites of interest include:
Battle Pund – a roughly rectangular group of stones from the bronze age, found close to the harbour. It is thought that blood feuds were once settled here.
Lighthouse on Bound Skerry – an impressive lighthouse by the treacherous rocks of Grunay.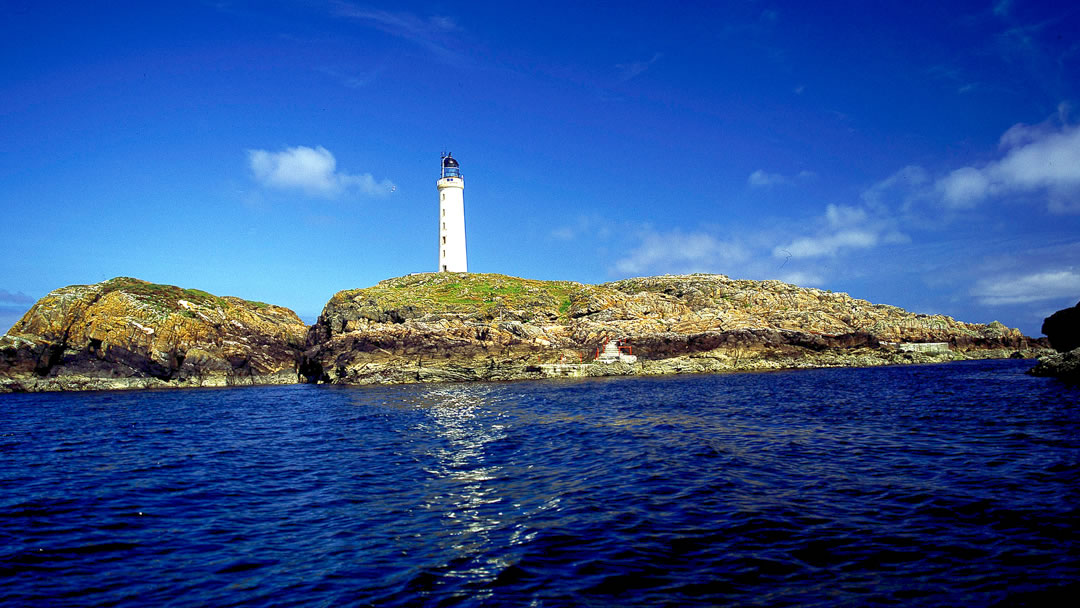 Top tips
In August, there is an annual Lerwick to Skerries Yacht Race, with a lively dance in the new Out Skerries community hall afterwards.
The road in Out Skerries is less than a mile long, so the best way to explore Out Skerries is on foot!