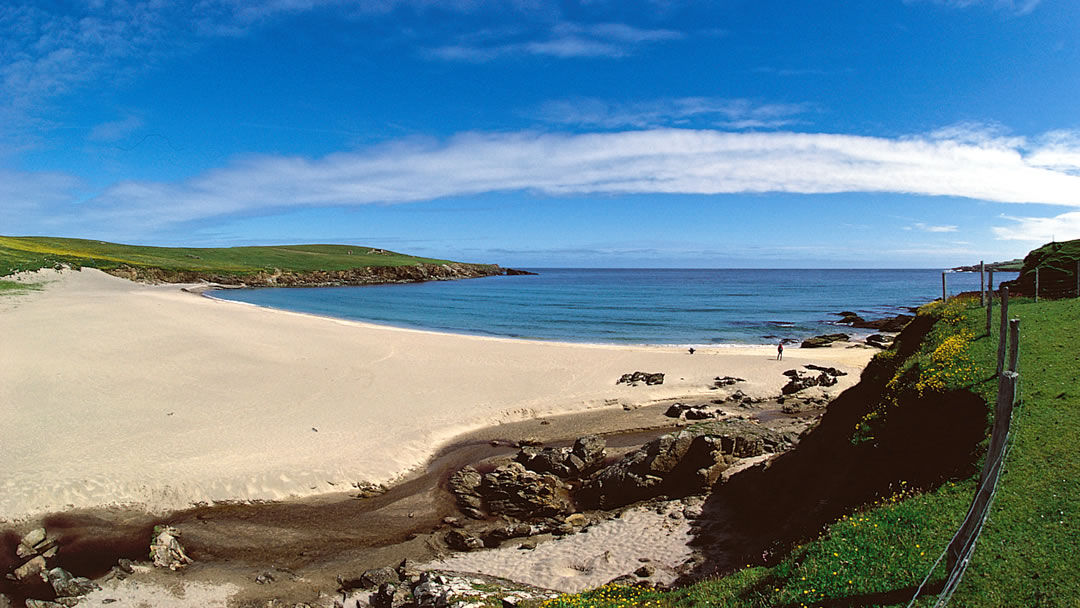 Unst is the northernmost inhabited island in Shetland. It can be reached by plane or by ferry from Gutcher on Yell. Mostly grassland, unlike its peaty neighbour Yell, Unst also has impressive rocky cliffs, sandy beaches and blanket bogs. The main town in Unst, Baltasound, was the second largest herring port after Lerwick.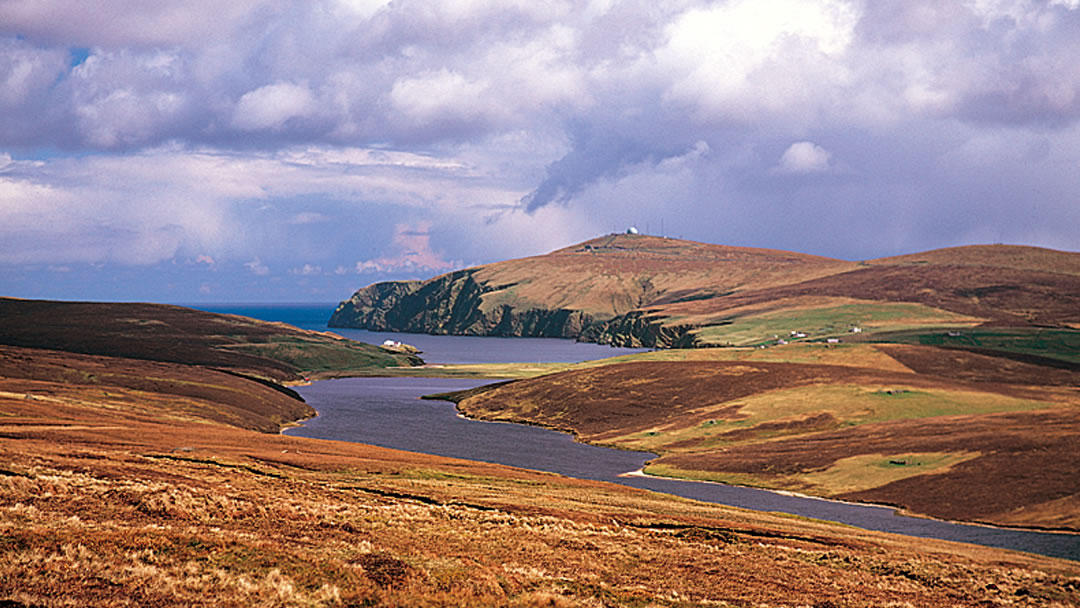 There is now a strong community spirit found in Unst, from a community renewable energy project, to the restoration of Belmont House to use as holiday accommodation and a venue for weddings and events, and the Bus Shelter which has been furnished with home comforts by residents of the island. Unst is the site of efforts to excavate Viking heritage. A replica Viking ship can be seen at Haroldswick.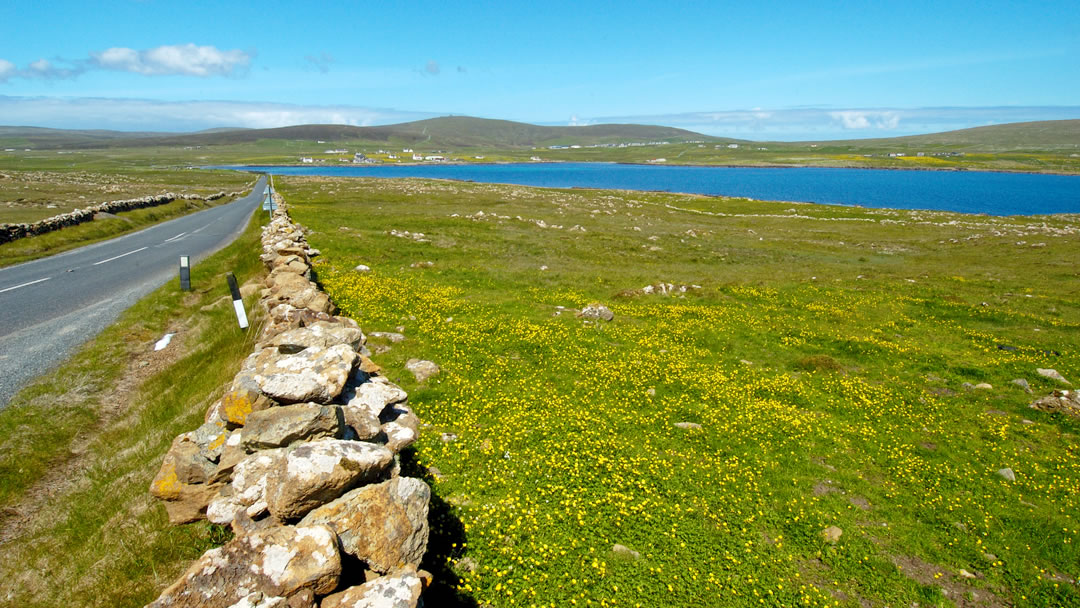 Sites of interest include:
Muckla Flugga – the most northerly isles in Britain, comprising of sharp rocks. A lighthouse was built there in the 19th century. In storms waves can break right over the 66m high light.
Hermaness – home to the largest seabird breeding colonies in Britain. Over 25,000 puffins, 14,000 fulmers, 20,000 guillemots and 12,000 gannets can be found here, amongst others.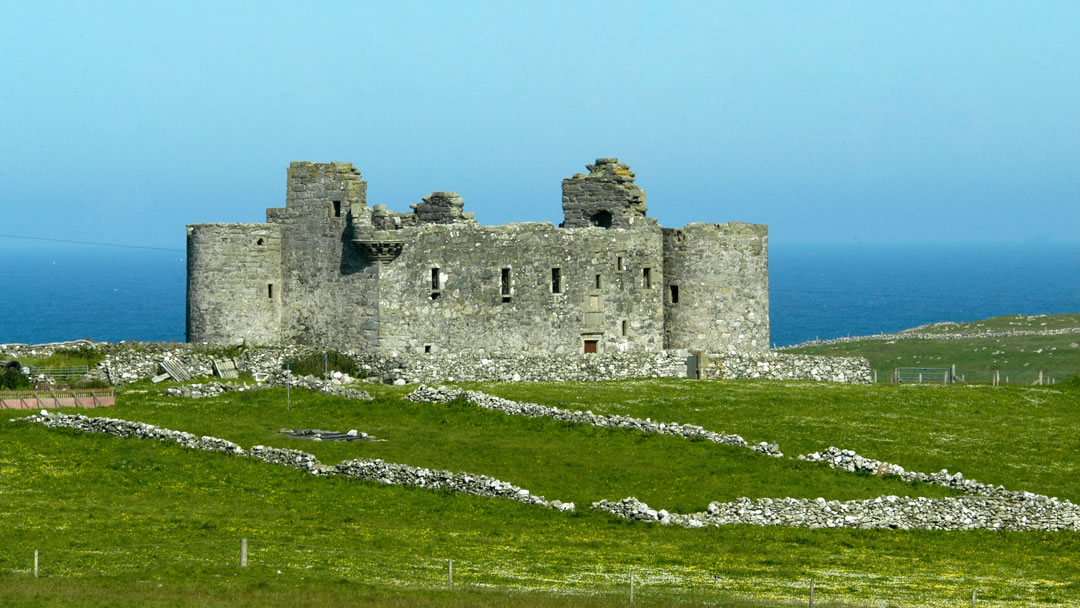 Muness Castle – an impressive building built in 1598 for Lawrence Bruce (unpopular brother of the similarly disliked Robert Stewart) It was burnt down in 1627 by French pirates.
Skaw beach – the most northerly beach in the UK.
Bordastubble Standing Stone – the largest standing stone in Shetland (probably of glacial origin,) Bordastubble Standing Stone is 3.5m high.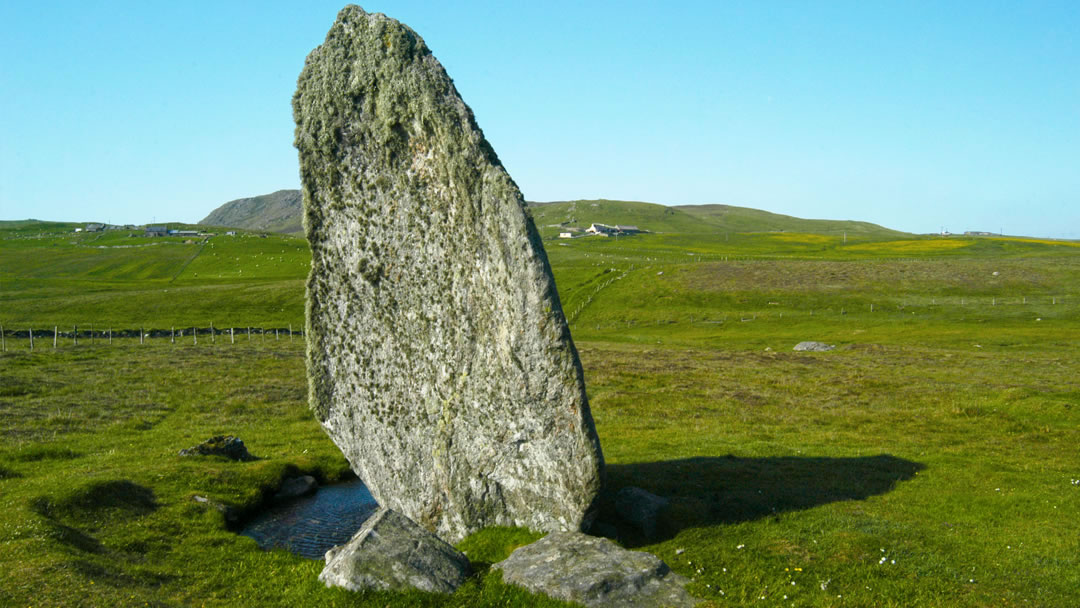 Top tips
The Keen of Hamar National Nature Reserve is well worth a look – 74 acres of sub-arctic desert – small fragments of rock giving the landscape a lunar-like appearance. This bleak desert of debris is home to some of the rarest plants in Britain.
Getting to Unst by travelling through the neighbouring island of Yell is relatively easy. However, the ferries are usually very busy in summer. If you are travelling by car we would advise that you book ahead.