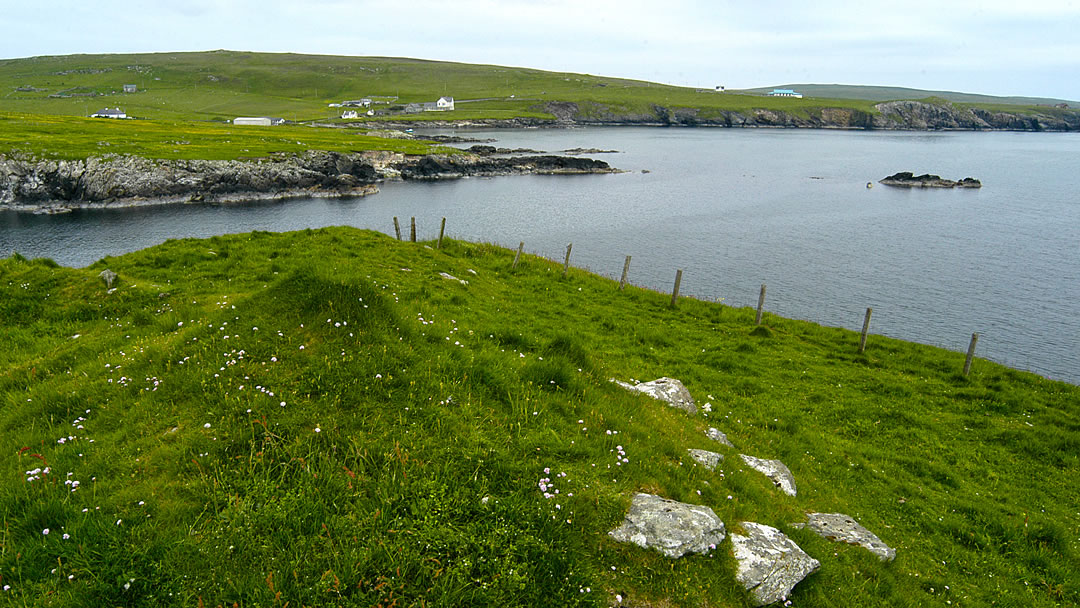 Located to the east of Yell and described as the 'Garden of Shetland' (because it is so fertile and covered with wild flowers), Fetlar is 7 miles wide and has much to interest the visitor.
Most of the islands residents stay close to Houbie. Fetlar is also home to a small group of Anglican nuns, the Society of Our Lady of the Isles. The ferry, the Geira, from Gutcher in North Yell, takes 25 minutes and docks at Hamars Ness. It also continues on to Belmont in Unst.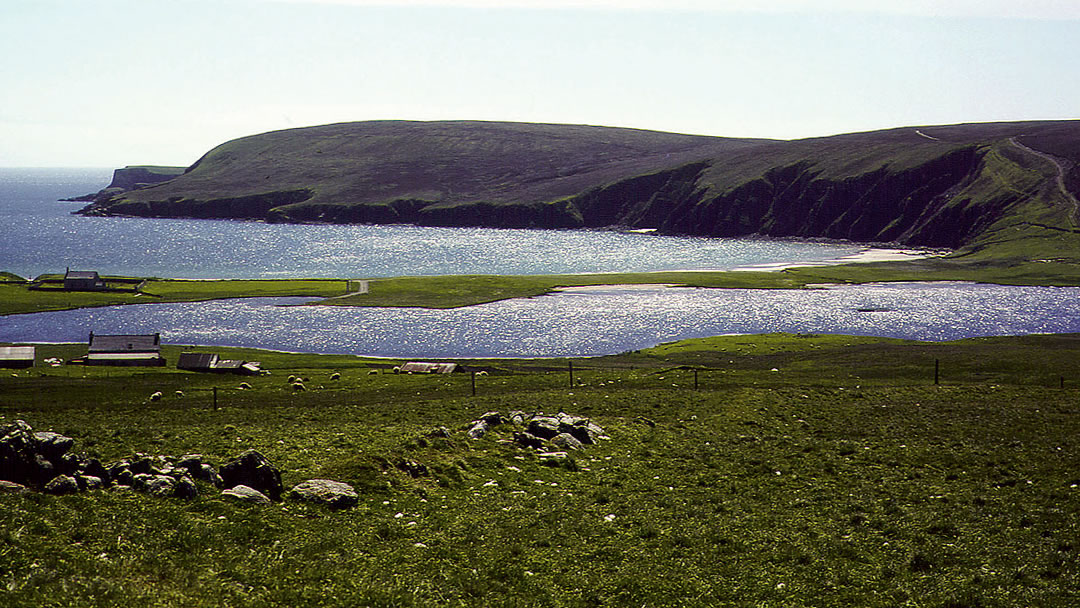 Fetlar experienced a brush with fame during the 60s and 70s, when the island was a breeding site for Snowy Owls. Unfortunately, this is no longer the case, but the island teams with plenty of other birds including most of the UK's population of Red necked Phalarope. Otters are also abundant in Fetlar and can be easily seen close to the ferry terminal.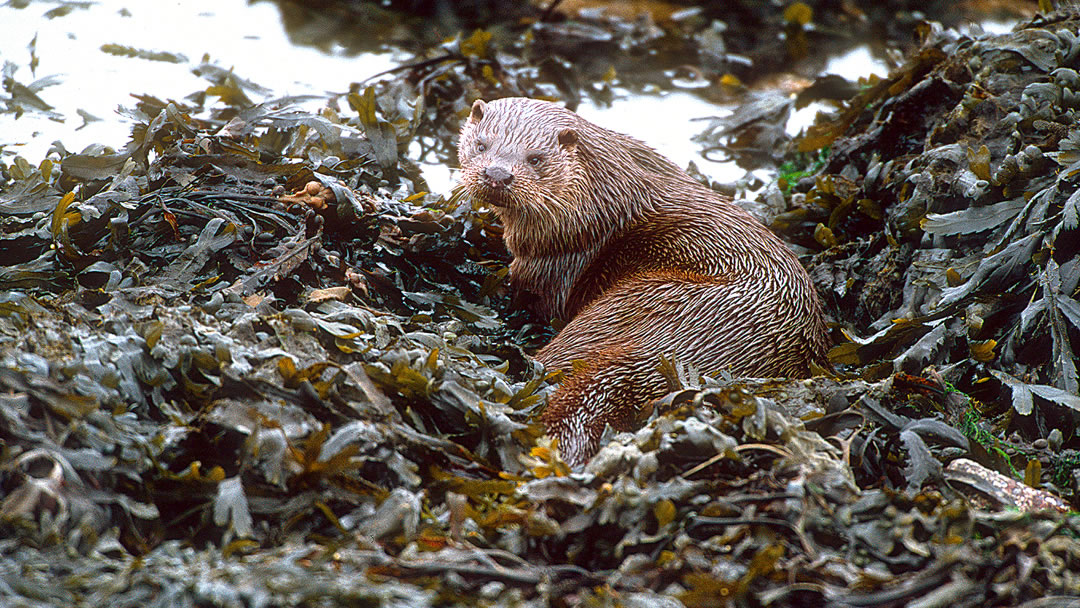 Sites of interest include:
Brough Lodge – a deteriorating but unique 19th century house, chapel and tower with turrets. Plans are afoot to renovate Broch lodge. The tower nearby was an astronomical observatory. The large lens from the telescope can be found in Fetlar Interpretive Centre.
Fetlar Interpretive Centre – has a wealth of information about the island, it's history and economy. There are also exhibitions to be seen here, which change on a regular basis.
RSPB reserve – access to the RSPB reserve is limited between May and September, though most of the birds can be seen from the roadside in Fetlar. Within the RSPB reserve is the Funzie Girt, an ancient dyke which divided the island in two.
Top tips
Social life in Fetlar is interesting and varied – we recommend the Home Produce Show in August and the Sheep Dog Trials in July which both end with dances in the evening.
There is no public transport on the island, and nowhere to buy fuel for your car, so fill up before you leave the mainland of Shetland.