The most northerly of Orkney's islands, North Ronaldsay is a small low island hemmed in by a sheep dyke which surrounds the perimeter, keeping the sheep on the shore and off the farmland.
Here in Rinansay
Sheep and Ocean are one.
Ovine pulses beat
To the ebb and flow and slack.
They graze on wave and ocean plants.
Their flesh tastes of sea cabbage.

George Mackay Brown, Orkney Pictures and Poems
North Ronaldsay still maintains farming traditions and other traditions that have died out in other areas of Orkney and is a great spot for birdwatchers – as it is one of the last stops for birds flying to Northern breeding grounds.
Sites worth a visit include:
Dennis Head Lighthouse – The last manned lighthouse in Orkney. It is the highest land-based lighthouse in Britain, uilt to keep sailors from hitting the rocks of low lying North Ronaldsay.
The Old Beacon – the first lighthouse in Orkney, later replaced by Dennis Head Lighthouse. Its light was removed and replaced by a round stone ball. Since its appearance on the 'Restoration' television programme, plans are afoot to create a museum at the Old Beacon.
The Standing Stone – found near the pier, the North Ronaldsay standing stone has a hole through it.
The sheep dyke – a unique feature to North Ronaldsay, the 12 mile-long dry stone dyke extends all the way around the island, and keeps the sheep off the land, where instead, they graze on seaweed. This gives North Ronaldsay lamb a distinctive taste.
The Broch of Burrian – an Iron Age broch found at the South end of the island – beautiful carvings of a bird and crescent can be found recreated in Orcadian Jewellery design.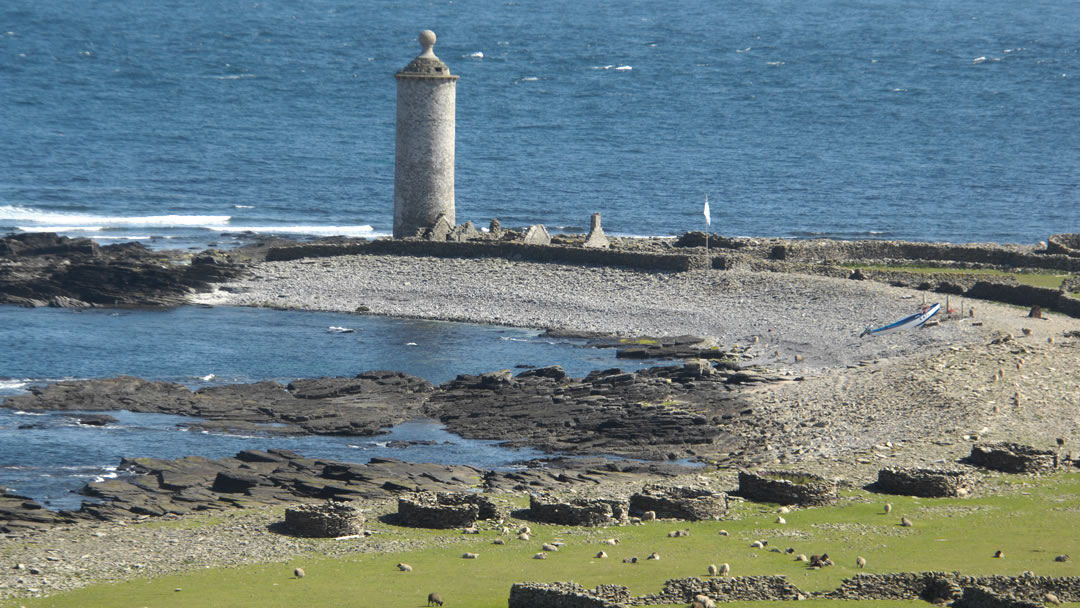 Top tips
North Ronaldsay is a great island for walking – and both the long walk around the sheep dyke and the short walk to the lighthouse are equally rewarding.
Take your camera and binoculars! North Ronaldsay's location and it's traditional, less intensive farming make it excellent birdwatching grounds. North Ronaldsay's quiet beaches also attract large colonies of grey and common seals.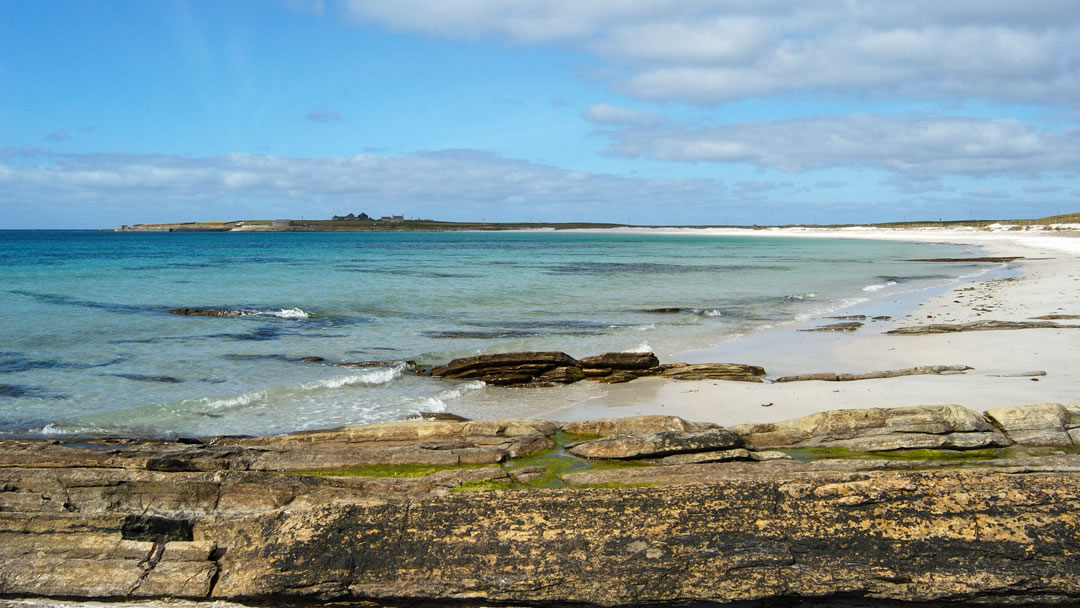 GMB words reproduced by permission of the Estate of George Mackay Brown.