Bressay and Noss, Shetland
Bressay is an island situated to the east of Lerwick Harbour (sheltering it from the elements) – the ferry crossing there only takes a few minutes. Bressay is quite different from the rest of Shetland, with fertile soil and rounded hills.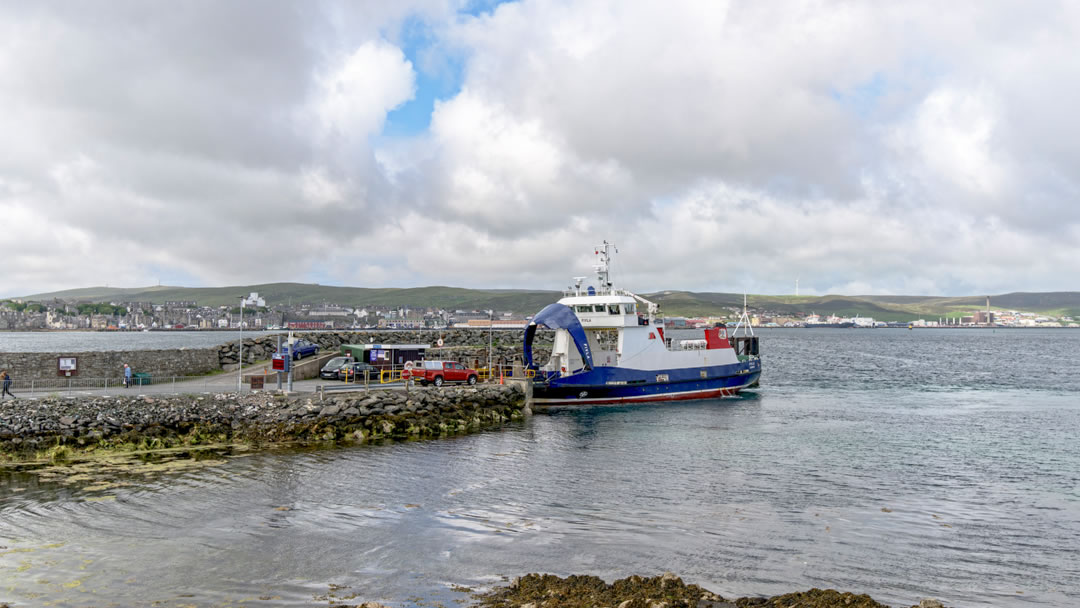 Noss is a Nature Reserve – a superb island to see seabirds on dramatic cliffs and can be reached by ferry from Bressay or via special boat trips from Lerwick.
Sites of interest include:
Kirkabister Ness Lighthouse – a white lighthouse to the south of Bressay, seen on the MV Hjaltland and MV Hrossey's approach to and departure from Lerwick. Kirkabister is situated above a natural arch in the cliff.
Ward of Bressay – at 226m, the Ward of Bressay is a hill worth climbing, offering dramatic views of Bressay and Lerwick. There is also a road to the summit.
Bressay cliffs – the cliffs, caves and natural arches of Bressay are very well worth a visit, and can be seen close-up by boat (from Lerwick harbour.) The cliffs of Noss can also be seen from the sea by boat, as well as porpoises and seals – making the trip very well worthwhile.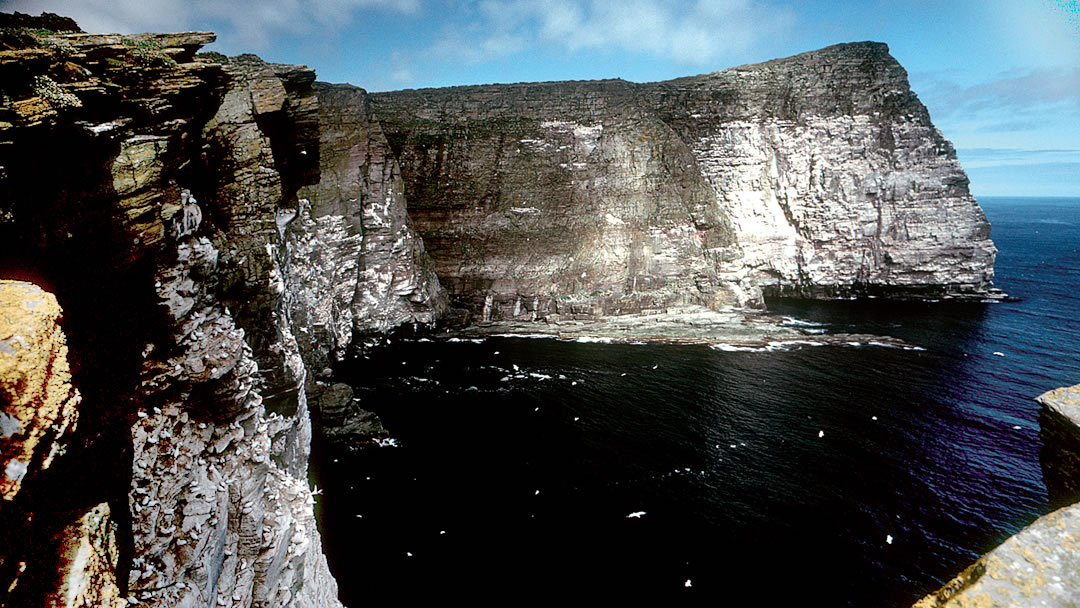 The Noup of Noss – these spectacular cliffs are home to vast numbers of seabirds in the summer – 45,000 pairs of Guillemots, 7,000 pairs of gannets, 6,000 pairs of fulmers, 3,000 pairs of kittiwakes and Puffins, Shags and Razorbills.
Cradle Holm – Stunning cliff scenery in Noss, where part of the cliff edge is seperate from the rest. The holm is 48m tall and was once reachable by a hoist (or cradle) which could hold one man and a sheep. However, this was dismantled on grounds of safety and a wall was erected on the neighbouring cliff.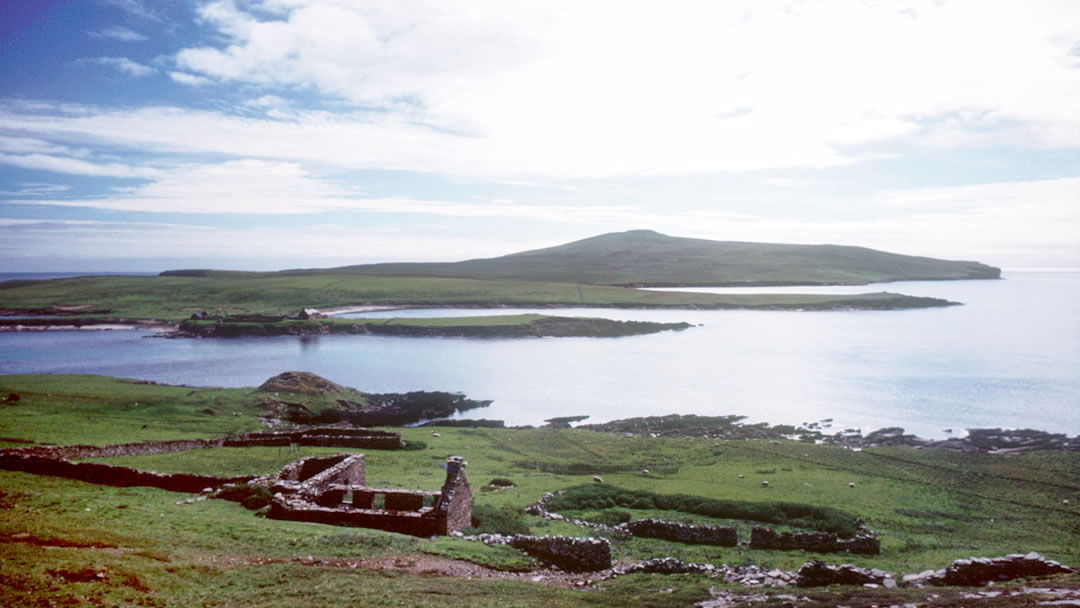 Top tips
Noss and the summer boat service there is managed by Scottish Natural Heritage wardens. Wait at the sign on the shore at Noss Sound for a small inflatable boat with an outboard motor, which travels to Noss from 10am to 5pm (except Mondays and Thursdays) from late May to the end of August. If the weather's too bad for the ferry, the wardens hoist a red flag outside their house on Noss.
Although you can take a car to Bressay, many of the places of interest are inaccessible except on foot. Please be prepared to do a little walking!