During the COVID-19 outbreak the on board bar area will be closed and a reduced food and drink service will be offered. Please practice physical distancing on board and wear face coverings..
Please note that during the outbreak, passengers must finish their breakfast and disembark the vessel upon arrival in Aberdeen and Lerwick.
NorthLink Ferries are committed to using locally sourced produce wherever possible. View our menu to see the delicious range of food and drink from Orkney and Shetland available on board.
Meals can be bought at the time of booking, or can be purchased on board.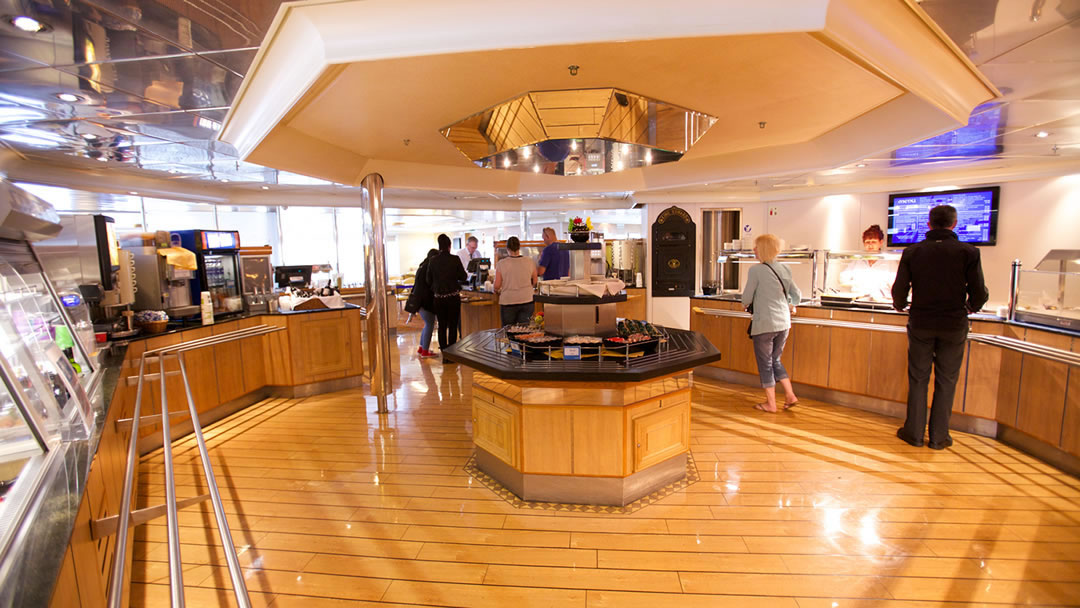 MV Hjaltland and MV Hrossey
There are a number of options for eating and drinking on board to suit your needs – you can order from the Feast Restaurant, in Magnus Lounge or the Midship Bar.
Vending machines are located on board offering tea, coffee, soft drinks, sandwiches and snacks too.
In the morning as you arrive in Lerwick or Aberdeen, make sure you enjoy a leisurely breakfast to start your day.
While car drivers need to be up and ready to disembark with their vehicle on docking, it is possible for other passengers to stay on board and for drivers to return once parked at the ferry terminal.
Families – take advantage of our Kids Eat Free offer. For every adult breakfast purchased, up to two children (under 16) can eat breakfast for free!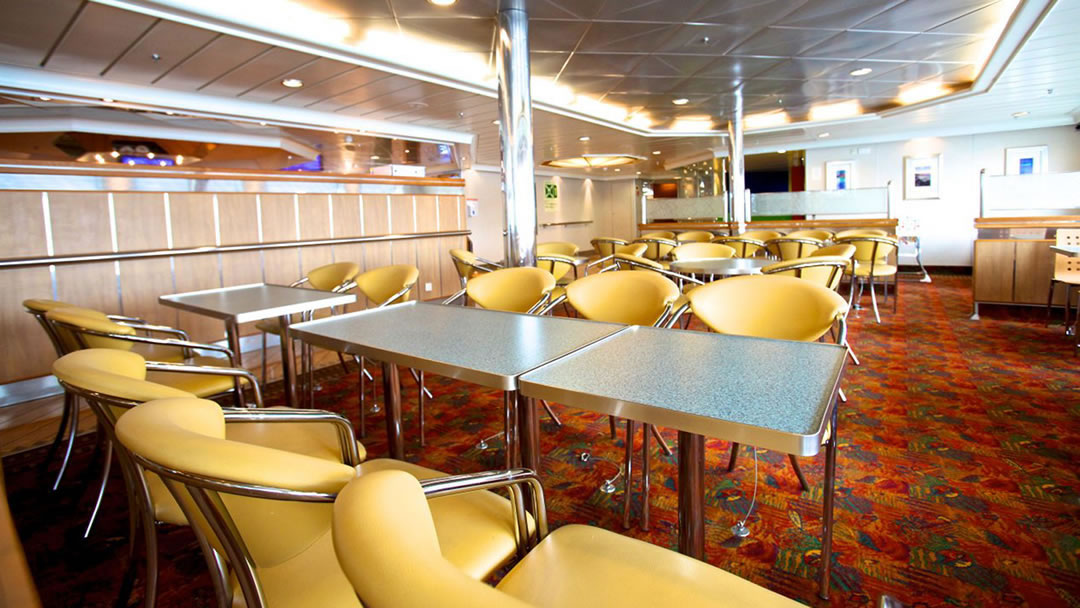 MV Hamnavoe
On board MV Hamnavoe the Feast restaurant is open all day, serving a hearty breakfast on the early sailings through to delicious freshly-prepared dinner on the evening crossing.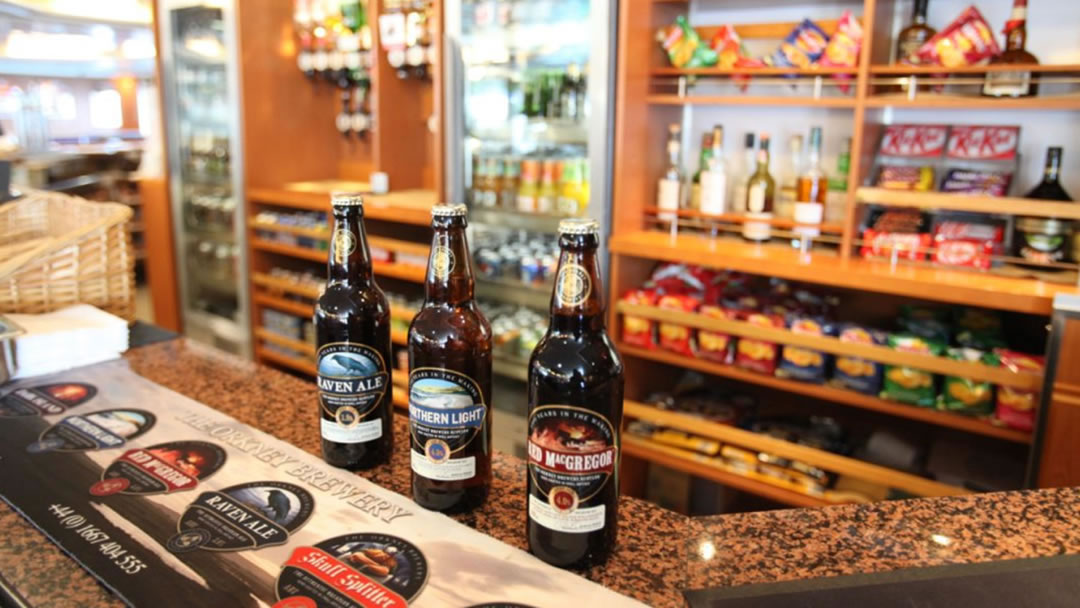 Bars
All three NorthLink Ferries ships to Shetland and Orkney have beautiful onboard bars serving a wide range of beers from Orkney and Shetland, continental lagers, wines and spirits along with teas, coffees and tasty snacks.
Also available – book a celebratory package, including champagne or wine, chocolates, flowers (Hjaltland and Hrossey only), fruit and a card, to be organised and delivered to your cabin. Contact us to find out more!