The Bishop's and Earl's Palaces, Orkney
The Bishop's and Earl's Palaces are located in Kirkwall, just across the road from the impressive St. Magnus Cathedral. Both the palaces and the cathedral help to highlight the islands' strong links with Norse history. Along with St Magnus Cathedral, the Bishop's Palace is one of the most well preserved buildings from the 12th century in the world.
The Bishop's Palace was built in the 12th Century for Bishop William the Old, who moved from his old seat of power in Birsay to Kirkwall. It was built at around the same time as St Magnus Cathedral. It is famous for being the location where King Haakon Haakonson died after the Battle of Largs in 1263. He was the final Norwegian king to rule over the Hebrides.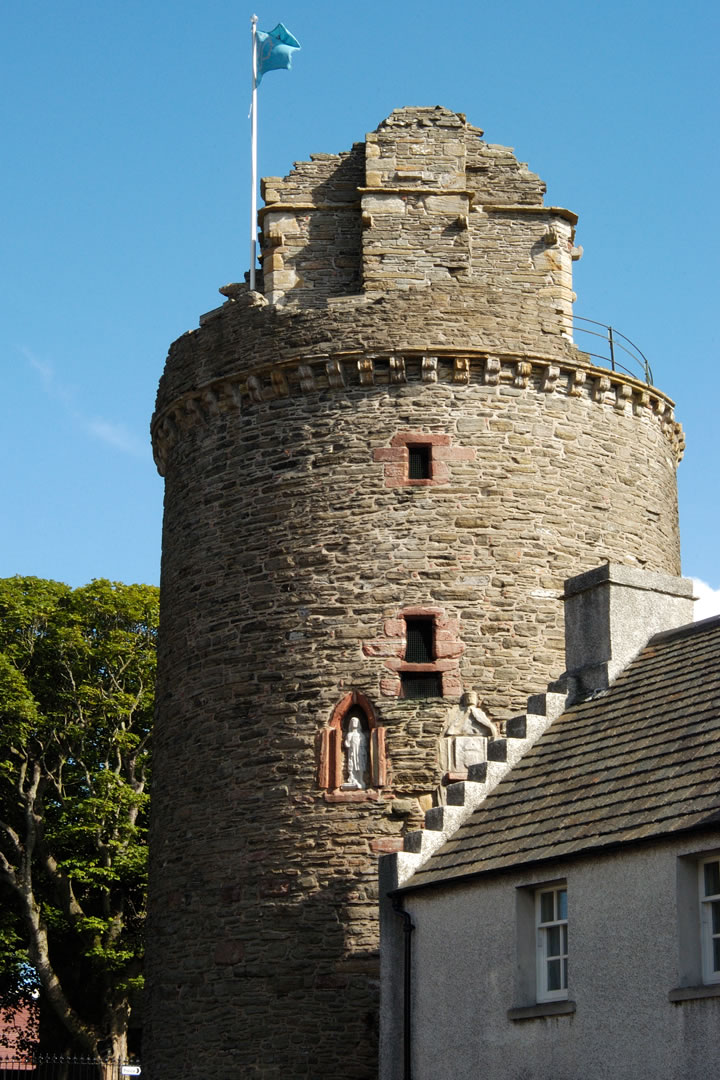 In 1541, the Bishop's Palace was restored by Robert Reid (founder of the Edinburgh University). It was during these restorations that the Moosie Tower was built.
The ruins of the Bishop's Palace are said to be only a fraction of the size that the building used to be.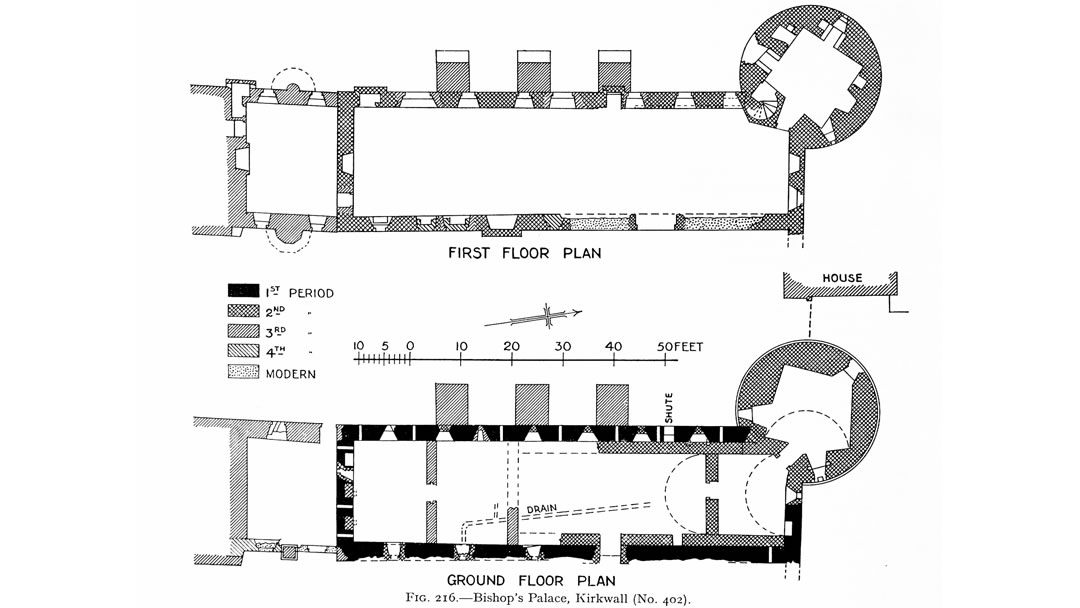 The Earl's Palace was built by notorious Earl Patrick 'Black Patie' Stewart between 1601 and 1606 and it incorporated the older Bishop's Palace.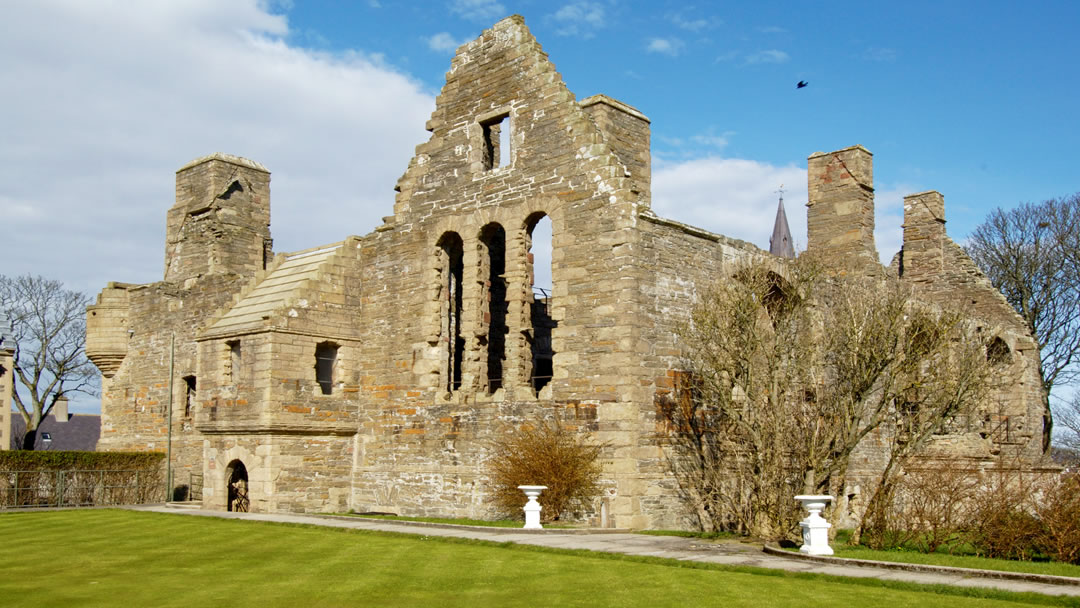 It was said to be one of the finest examples of French renaissance architecture in Scotland; featuring a huge hall with 5m wide fireplaces.
Earl Patrick Stewart was obsessed with security and having privacy, so his apartment was situated well away from the staff and guest quarters in the Earl's Palace. However it was only briefly occupied by him because he was forced to hand it over to the Bishop in 1607.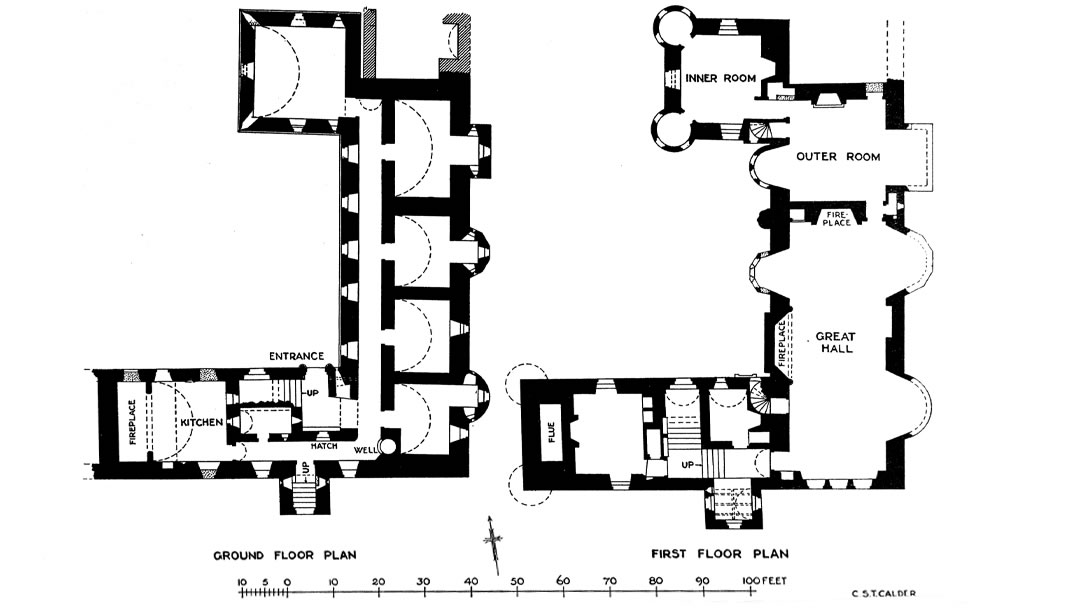 Earl Patrick Stewart was imprisoned for treason in Edinburgh in 1609. His bastard son, Robert Stewart began a rebellion for him and took the Bishop's Palace and the Earl's Palace, along with St Magnus's Cathedral and the Kirkwall Castle. An army was led by the Earl of Caithness to lay siege to the Castle, which was then destroyed. Only the intervention of the Bishop stopped the same from happening to the Cathedral and the Bishop's Palace and the Earl's Palace.
Earl Patrick Stewart, along with his son, was executed for treason in 1615 after serving for 23 years as the Earl. The story goes that Earl Patrick Stewart's execution had to be postponed because he was so evil, he needed to be taught the Lord's Prayer before his executioners could put him to death.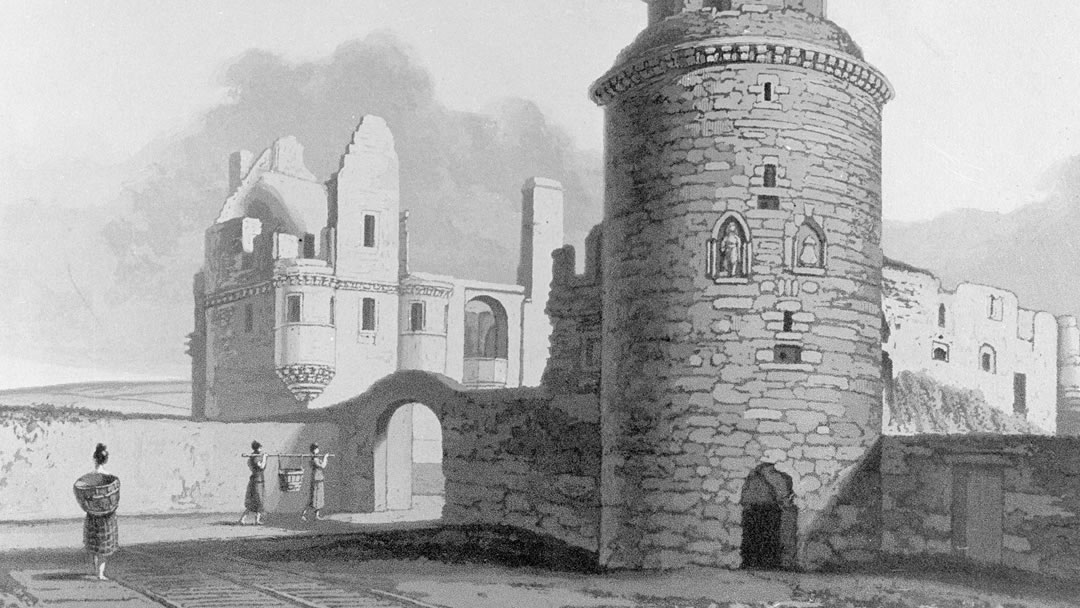 Bishops of Orkney continued to live in the palace but the building fell into disrepair and was uninhabitable by 1705. By 1745, the roof of the Earl's Palace had been stripped and the slates sold. It has remained roofless ever since.
Earl Patrick Stewart also built Scalloway Castle in Shetland, but after he was beheaded for treason, it also fell into disrepair.
Header image: The Earl's Palace in Kirkwall, Orkney photo © Copyright Charles Tait