The Islands of South Ronaldsay and Burray as well as Lamb Holm and Glimps Holm are linked to the Orkney Mainland by The Churchill Barriers – blocks cast into the sea between islands, upon which a road has been placed. This was created in WW2 to prevent an attack on the British Fleet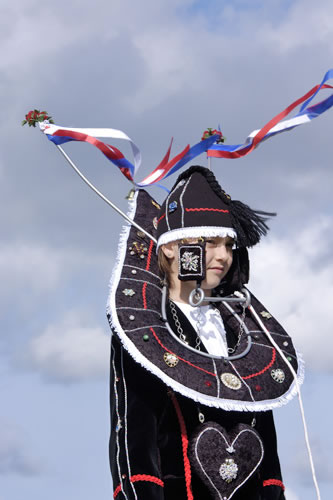 by enemy submarines. A beautiful monument to the war can be found on Lamb Holm – the Italian Chapel – a place of worship built by Italian Prisoners.
Burray is a small island surrounded by lovely beaches, and home to the Orkney Fossil and Heritage Centre.
South Ronaldsay is a lovely island, which still retains some of the charm of the more remote northerly islands of Orkney. Its main town is St Margaret's Hope and the island has stunning views almost everywhere you go. In August at the Sands o Wright is the Boy's Ploughing Match, where boys of the island dress up as ploughmen (who plough the sand), and the girls are dressed up, in elaborate costumes, as horses.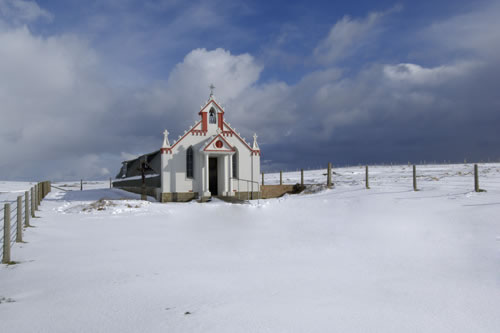 Sites in Lambs Holm worth a visit include:
The Italian Chapel – built in 1943 by Italian prisoners of war (who were working at the time on The Churchill Barriers), the Italian chapel was built out of two Nissan huts and scrap. The interior was painted by Domenico Chiocchetti. It is now one of the most visited attractions in Orkney and is a poignant monument to faith.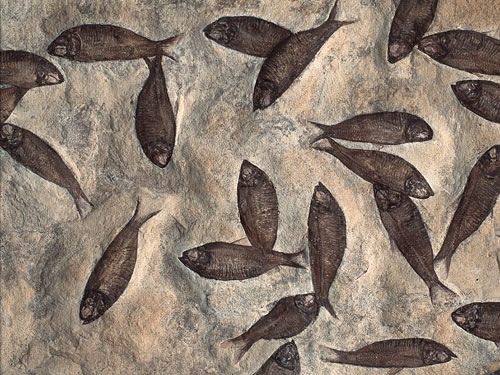 Sites in Burray worth a visit include:
The Orkney Fossil Museum and Heritage Centre – a superb little museum dedicated to the geology of Orkney. Thousands of years ago, Orkney and Shetland were covered by a lake – which has left in the rocks of the island, amazing fish fossils as well as fossils of other creatures.
Sites in South Ronaldsay, worth a visit include:
St Margaret's Hope – the main town in South Ronaldsay, St Margaret's Hope is built around a bay and has plenty to interest the visitor – restaurants, pubs, cafes, museums and shops
The Tomb of the Eagles – a cliff-side Neolithic tomb which contained over 340 bodies, as well as the talons of sea eagles, hence the name. The visitors centre allows you to get close to archaeology – you can hold a skull and see the Neolithic pottery.
Top tips
Beautiful sandy beaches have built up at Barriers number 3 and 4, making these excellent destinations for those wishing to picnic and sunbathe.
There is a fifth Churchill Barrier, which links the uninhabited island of Hunda with Burray. This causeway is for walkers only.