When you take either the MV Hjaltland or MV Hrossey to Shetland, you will arrive in Lerwick, Shetland's capital, as the day breaks.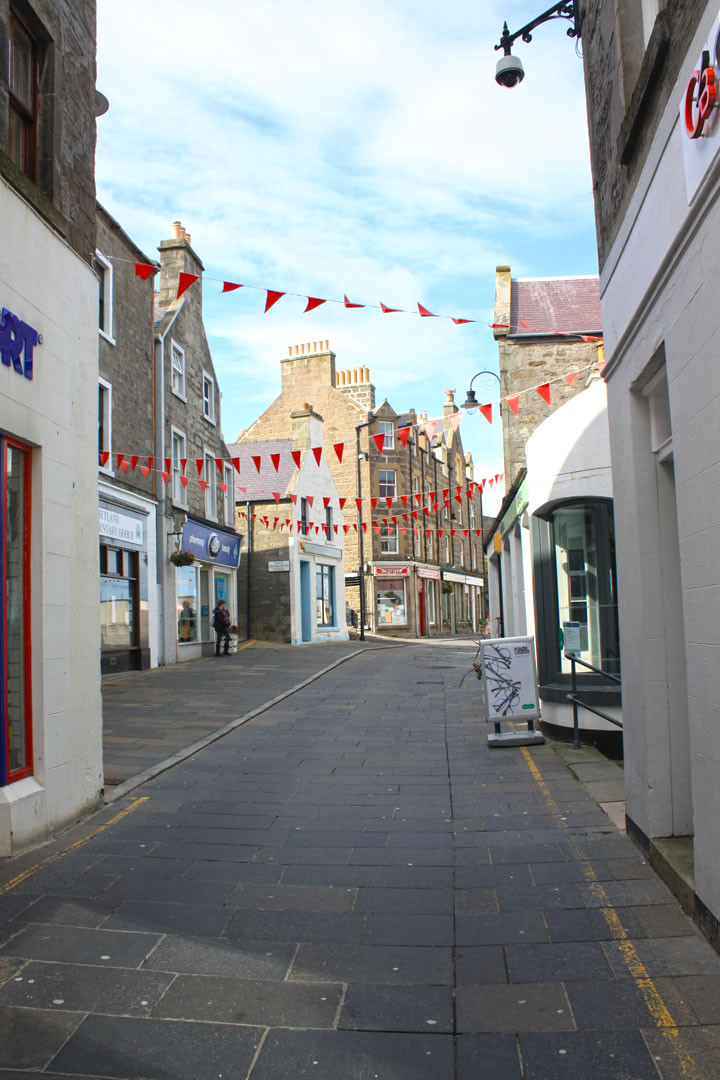 Lerwick is a busy natural harbour on the east side of Shetland, a town that developed along the waterfront with merchants building 'lodberries' in the late 17th and early 18th century. Today it is still a busy cosmopolitan town with plenty of shops, restaurants and attractions to enjoy.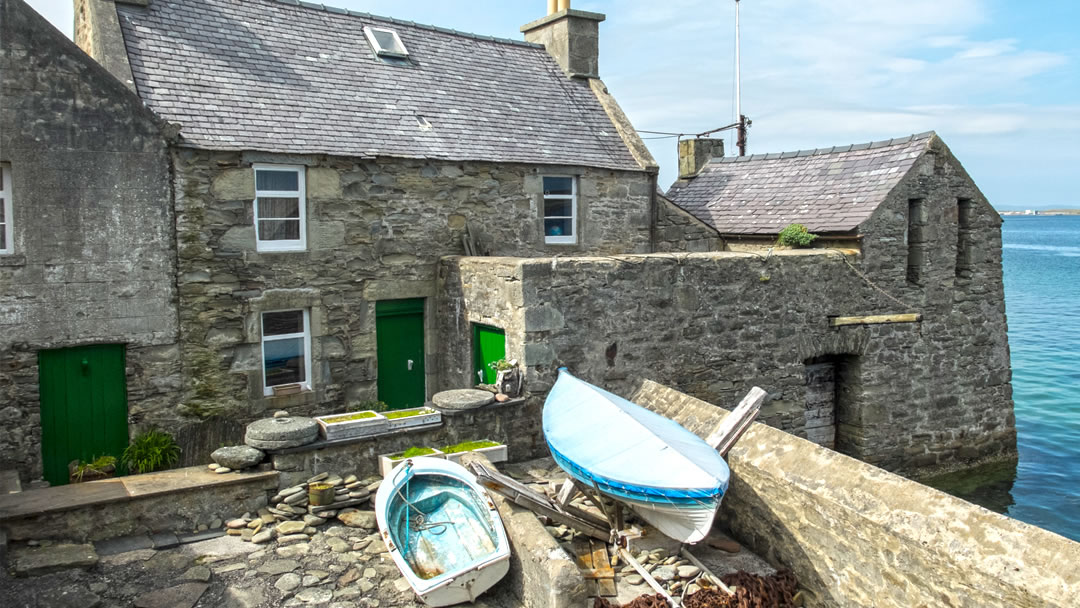 In January, Lerwick is host to the world's largest fire festival, Up Helly Aa, a celebration of Shetlanders' Viking roots. After a procession of 'guizers' dressed as Vikings, the highlight of Up Helly Aa sees a full-scale Viking longship being set in flames as the guizers throw their flaming torches into the ship.
Even if you do not visit Lerwick in January, there is still plenty to enjoy – Shetland's traditions in music, especially fiddle playing, are known worldwide and sessions are regularly held in the local pubs.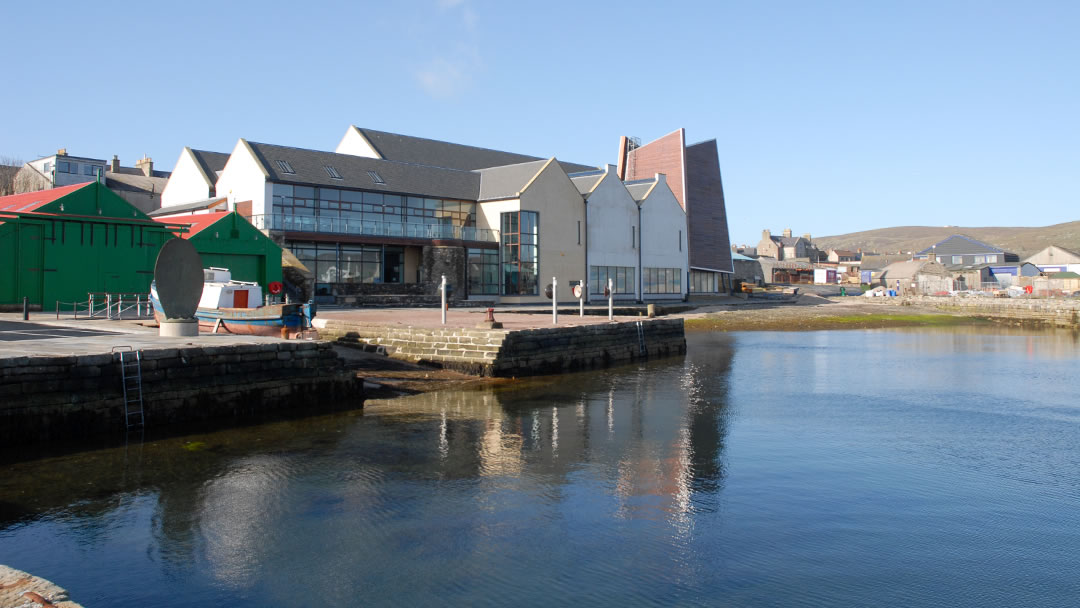 Sites of interest include:
Holmsgarth Ferry Terminal – Where the NorthLink Ferries ships MV Hjaltland and MV Hrossey arrive and depart. Tickets can be bought here and tourist information is also available.
The Shetland Museum and Archives – The newly opened Shetland Museum and Archives tells the many stories of Shetland life and its cultural achievements.
The Lodberries – the oldest houses in Lerwick, from a time where houses, stores and piers were clustered together along the waterfront.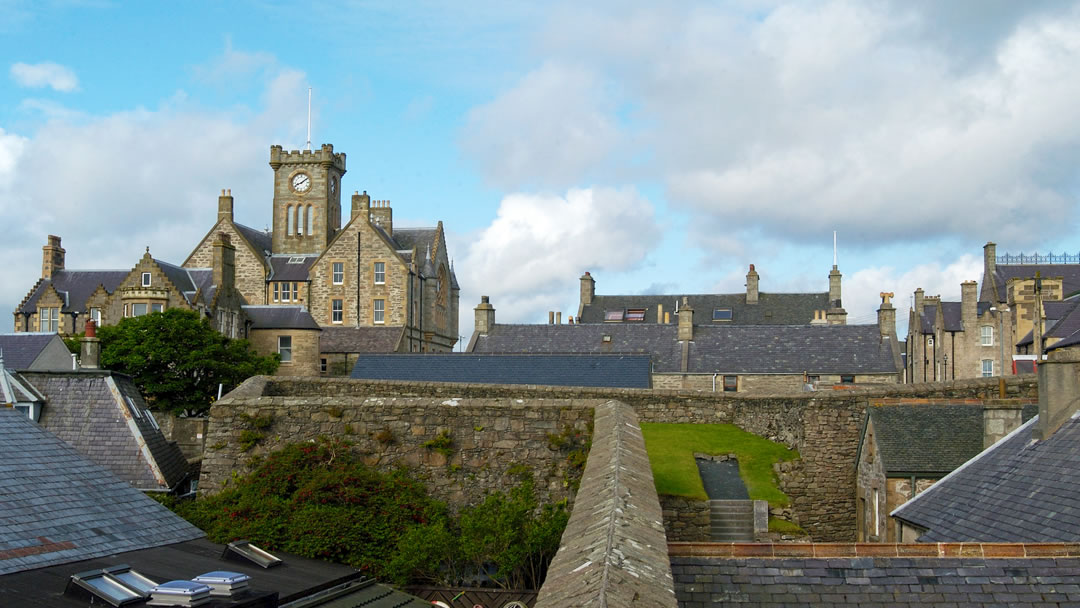 Fort Charlotte – was built under the orders of Charles II during the Second Anglo-Dutch Wars in 1665. It held off a Dutch fleet in 1667 which thought it was far more heavily manned and gunned than it actually was.
Bressay Ferry – the ferry to Bressay, 'the Leira' leaves opposite Fort Charlotte up to 20 times a day. The crossing takes 7 minutes and cannot be booked – the policy is 'turn up and go.'
Shetland Library – a full and busy library which contains books of Shetland interest and many more, and is also host to many events – from readings to award ceremonies to public performances.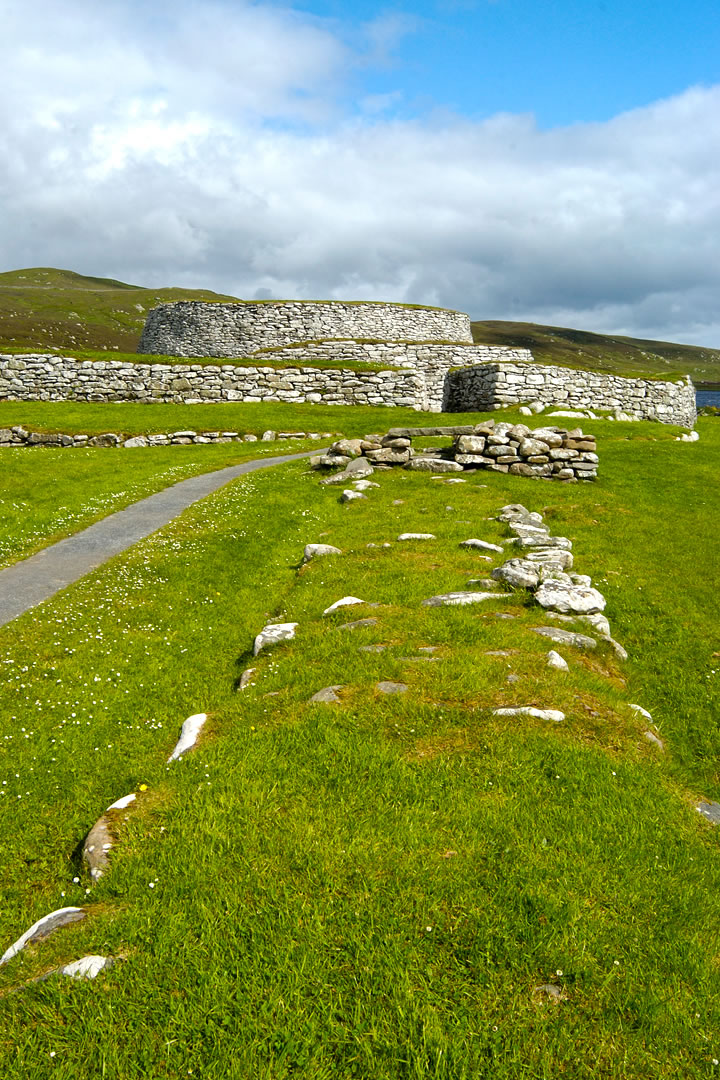 Clickimin Broch – a Bronze Age broch sited on the Loch of Clickimin. This was once joined to the shore only by a tidal causeway which gave it an excellent defensive position.
Gilbertson Park – a playing field used for football games and a games hall (which is also used as a hall for Up Helly-Aa.)
Clickimin Leisure Centre and Pool – a leisure complex with a fitness suite, sauna and solarium, multi-use studio, shooting gallery, bowls hall football, hockey and rugby pitches and an all-weather athletics track. There is also a swimming pool and leisure pools with flumes!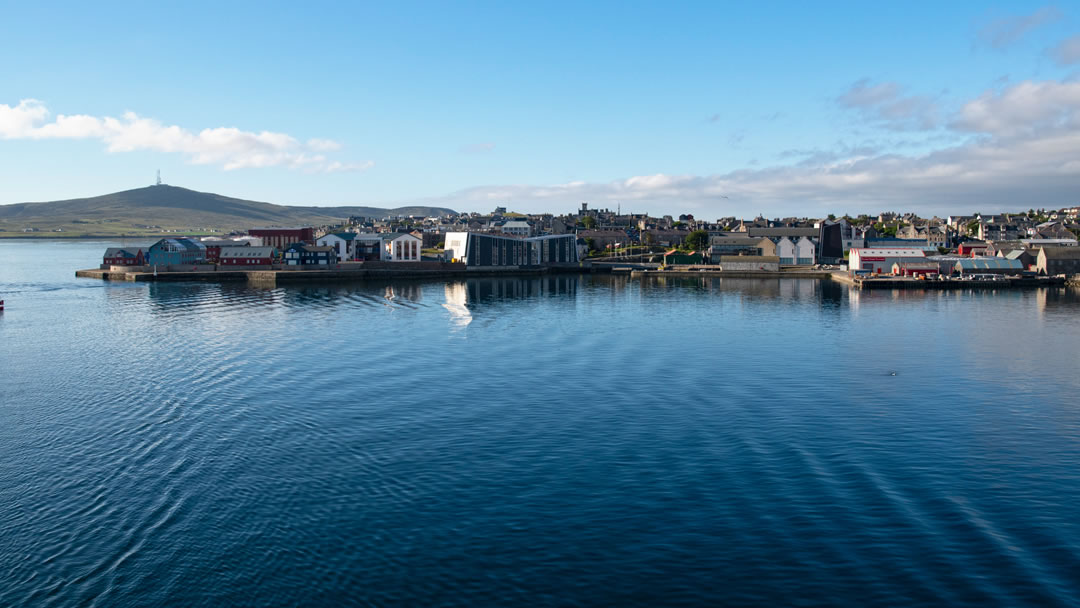 Top tips
After the ship docks in Lerwick, you can park your car outside Holmsgarth terminal and return to the ship so that you can get a hearty breakfast before exploring Lerwick.
The Up Helly Aa fire festival takes place on the last Tuesday in January. A long night which starts with the burning of a Viking galley, Up Helly Aa is an experience like no other. Book your boat journey and accommodation well in advance to avoid disappointment!