All cabins onboard the MV Hamnavoe, HV Hrossey and MV Hjaltland have been built with your comfort in mind. The ferries to Orkney and Shetland have cabins which are modern, clean, spacious and fully equipped with a television, en-suite washbasin, toilet and shower facilities.
You can have an inner cabin without a window or an outer cabin with a window so that you can admire the seascape.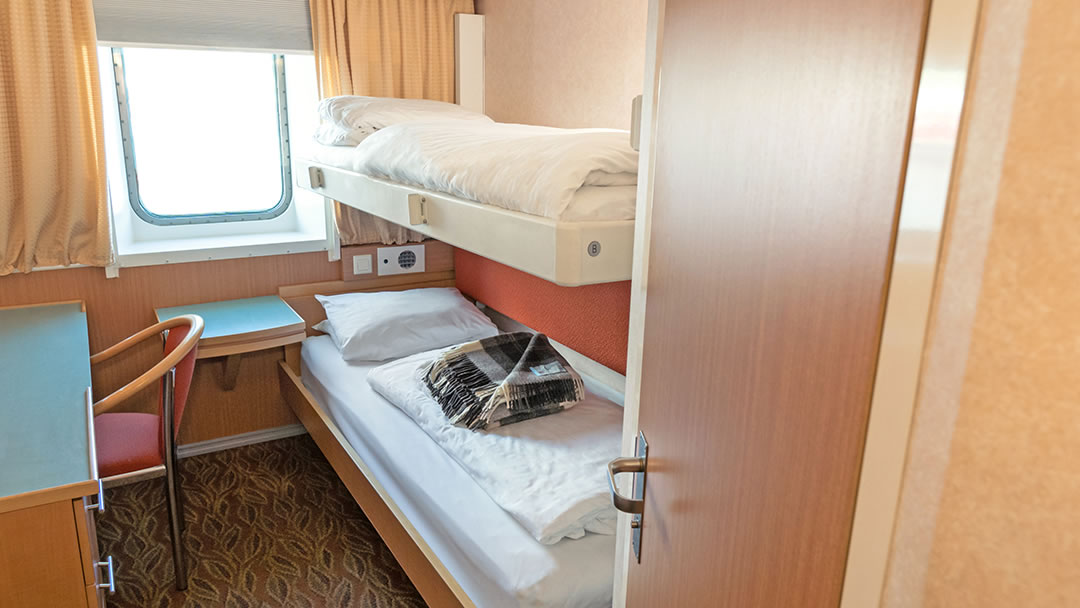 Disabled cabins with extra facilities are also available, as are pet-friendly cabins, which you can share with your furry friend.
We are often asked if cabins are required for every journey, below is our advice:
Scrabster to Stromness / Stromness to Scrabster
As the Scrabster to Stromness journey is only 1½ hours long and operates during daytime, cabins are not essential.
For passengers travelling on the first Stromness to Scrabster crossing in the morning, cabins can be booked on a bed and breakfast basis with boarding the evening before sailing.
More information about the Hamnavoe Bed and Breakfast offer.
Aberdeen – Kirkwall / Lerwick to Kirkwall
As these sailings depart early evening (17:00 from Aberdeen or 17:30 from Lerwick) and are not overnight journeys (arriving in Kirkwall at 23:00) cabins are not essential.
Reclining seats and sleeping pods are available, however, if you would like to lie down somewhere private, cabins can be booked prior to travelling, or from the hotel reception desk onboard. We would recommend that you book your berth or cabin in good time to avoid disappointment.
Kirkwall to Aberdeen / Kirkwall to Lerwick / Lerwick to Aberdeen / Aberdeen to Lerwick
These sailings are all overnight crossings, arriving the following morning in Aberdeen at 07:00 and Lerwick at 07:30.
There are three options – passengers can choose our reclining seats at £3, our sleeping pods at £18 (which are extra comfortable seats which recline up to 70 degrees allowing passengers to lie back) or cabins – for the overnight journey.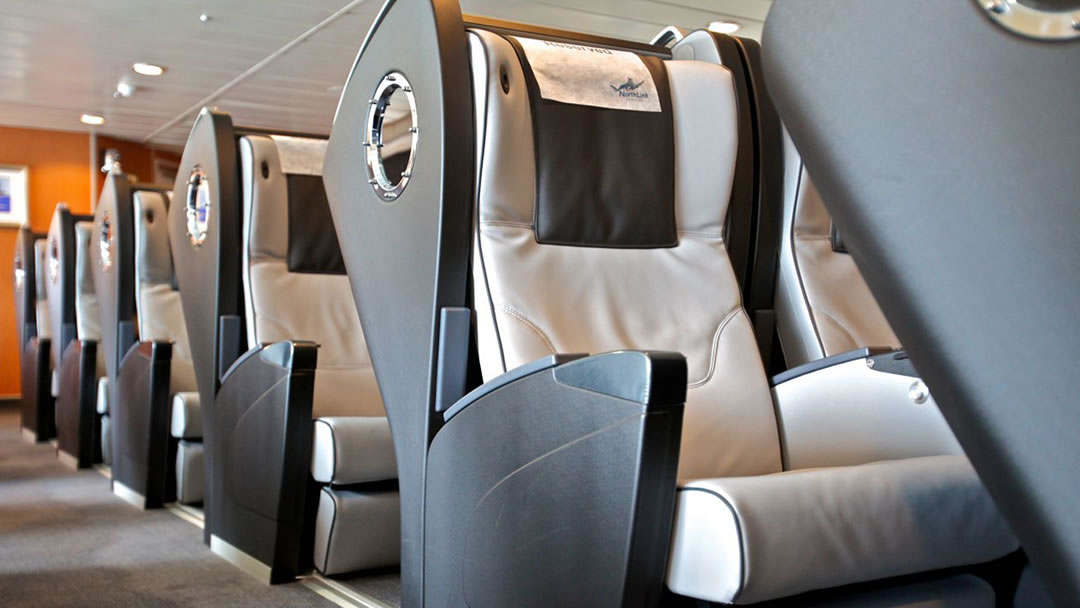 Cabins are extremely popular, so we advise passengers to book their cabins in good time.