Important information for passengers – reviewed @ 15:30hrs 27th May 2022
Should you wish to cancel your booking, you will receive a full refund (up to the point of the date of travel; except if you fail to check-in or notify us of your intention not to travel). Refunds can be given online or by phone.
Whilst Covid-19 restrictions have been lifted the government guidance is now that those with a positive coronavirus test result, or symptoms of coronavirus, should stay at home and avoid contact with other people and crowded places such as public transport for 5 days after the day of test or symptom onset.
It continues to be strongly recommended that face coverings are worn in our ports and ships.
For those travelling to Orkney and Shetland please be aware of the above when making your travel plans.
---
10 Ways to Travel Safely with NorthLink Ferries
We've made some changes to help stop the spread of COVID-19. These are to protect both our passengers and crew.
DO NOT travel if you are exhibiting symptoms of COVID-19.
We strongly recommend that you continue to wear a face covering within our ferry terminals and on board.
If boarding by car, please ensure your bags are ready to grab and go on the car deck.
Be considerate and give plenty of space to other passengers, staff, and crew.
Don't block stairwells or passageways.
Our ships are professionally cleaned.
Our ships ventilation systems are set to full fresh air and there is no recirculation.
Wash your hands regularly and use sanitizer points.
In the Feast restaurant, a member of staff will guide you through ordering your food.
Be patient when disembarking and when collecting luggage.
---
Booking Information
Book Ahead. To avoid disappointment we would recommend that passengers book ahead. Bookings can be made online or by phone. Visitors to Orkney and Shetland should book island accommodation before arrival.
Cancellations. Should you wish to cancel your booking, you will receive a full refund (up to the point of the date of travel; except if you fail to check-in or notify us of your intention not to travel). Refunds can be given online or by phone.
---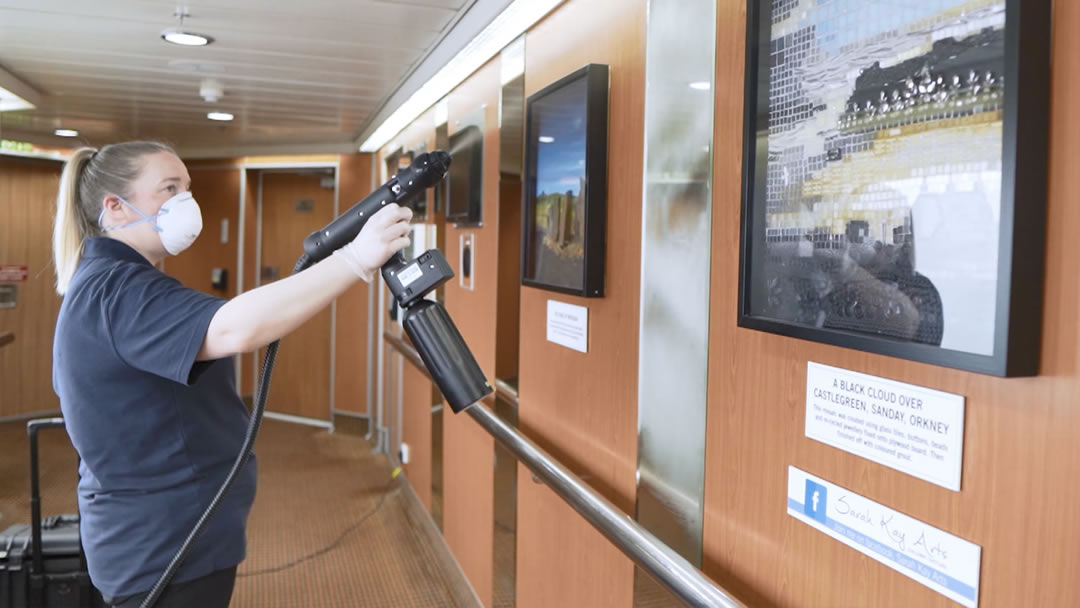 Onboard Information
Our passenger and freight vessel services are currently continuing as per our timetables.

Due to COVID-19, some on board services may be suspended or altered and passengers are not able to travel on freight boats.

Face coverings are strongly recommended in NorthLink Ferries terminals and public spaces onboard for the safety and wellbeing of fellow passengers and our crew.
There are new barriers and signs, as well as extra hand sanitation points in our terminals and on board our ships.
We are undertaking extra cleaning and sanitation on board our vessels and in our terminals.
For your reassurance, our ventilation system is on full fresh air and there is no re-circulation of air through the internal accommodation on board.
Hjaltland & Hrossey (Aberdeen – Kirkwall – Lerwick)
Passengers without cabin accommodation are encouraged to book a sleeping pod or reclining seat as it is not permittable to sleep on the deck or on bench seating on board.
The Feast restaurant is open for evening meals from 17:00 to 20:00 (indirect sailings) and 17:30 to 20:00 (direct sailings) and for breakfast from 06:30 to 08:00 (arriving in Lerwick) and 06:00 to 07:30 (arriving in Aberdeen).
Passengers can pre-order breakfast (for delivery to their cabin) in the evening when purchasing their evening meal.
The Bar. The Midships bar is open from 17:00 to 00:00 (indirect sailings) and from 18:00 to 23:00 (direct sailings). Beverages do not need to be consumed in the bar area and passengers are free to take drinks to other areas of the ship.
Magnus' Lounge is open to passengers who have purchased a Premium or Executive cabin. Entry to Magnus' Lounge can also be purchased on board. Please note that there are a limited number of tickets available for Magnus Lounge, so please buy early to avoid disappointment.
The Shop is open from 17:00 to 22:00 (indirect sailings), and 18:00 to 22:00 (direct sailings) and (when arriving in Lerwick) 07:00 to 08:00, or (when arriving in Aberdeen) 06:30 to 07:30.
Vending machines are located on deck 6 beside the children's play area.
Showers are available on board. Tokens for showers can be bought and towels can be hired at the ship's reception.
Cinema One film will be shown at 19:30. Tickets are free of charge, subject to availability and are available from the onboard shop during the opening hours.
Disembarkation:

Vehicle drivers should follow announced instructions to disembark.

Foot passengers may disembark in Kirkwall on arrival into port, in Lerwick from 07:30 to 08:30, and in Aberdeen from 07:00 to 08:00. 
Hamnavoe (Scrabster – Stromness)
The Feast is open for:

Breakfast (06:30 / 08:45 / 09:00 sailings) limited breakfast menu.

Lunch (11:00 / 12:00 / 13:15 sailings) soup and sandwiches.

Dinner (16:45 / 19:00 sailings) limited dinner menu.

The Bar. Brinkies Bar is open on afternoon and evening sailings. A selected range of beverages, alcoholic, non- alcoholic, teas, and coffees will be on offer.
The Shop will be open on all sailings.
Magnus Lounge access is not available to purchase.

Open for B&B passengers staying onboard in the evening.

Hamnavoe Bed & Breakfast Embarkation:

Check in for foot passengers is between 21:30 to 23:30.

Passengers with vehicles must drive on board the ship themselves.

Vehicle drivers can check in between 20:00 and 20:30 the evening before sailing and drive on board then.

Vehicle drivers that check in between 21:30 to 23:30 will be required to drive on board at 05:45 on the morning for 06:30 sailing, or at 08:15 for the 09:00 sailing.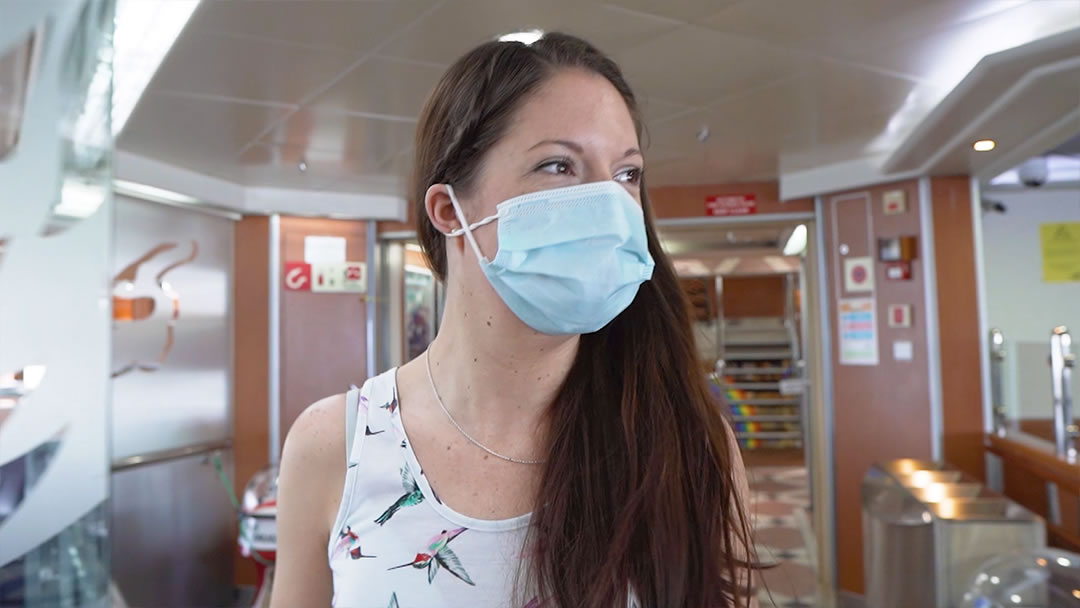 ---
Additional important information
We plan for and practice for such events on a regular basis as part of our business continuity regime, current developments however have required us to translate these plans into action and we have been active in managing this risk since late January 2020.
We will continue to liaise with our key haulier contacts to ensure we have full visibility on any changing trends or demands for freight both to or from both Shetland and Orkney.
Government advice changes according to latest developments and you should ensure you are aware of and adhere to any advice given by the authorities or by the Ships Master or crew whilst on-board any of our ships.
For a full list of Covid guidelines for Scotlland, please visit https://www.gov.scot/collections/coronavirus-covid-19-guidance/
Read visitor information about COVID-19 from www.orkney.com and www.shetland.org