Scalloway, Tingwall, Burra and Trondra
Once the capital of Shetland, Scalloway, which is well sheltered from the Atlantic, still has a very healthy fishing industry and is the location of the North Atlantic Fisheries College. Dominating the village is Scalloway Castle, an impressive structure built by Patrick Stewart.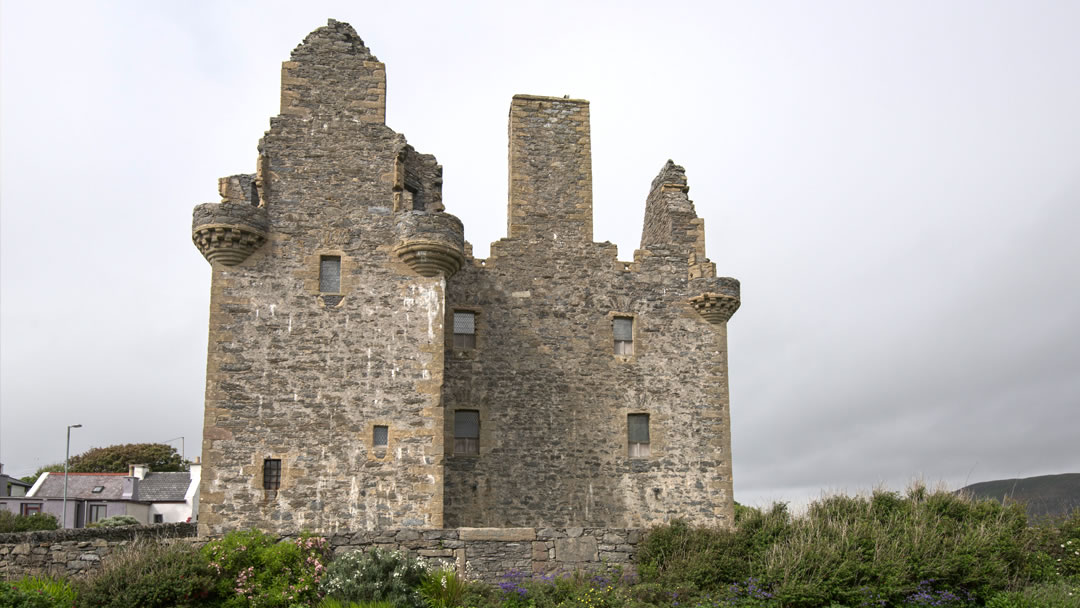 In Scalloway the Shetland Bus memorial can be found – commemorating the Norwegian fishing vessels and their crews who ferried weapons and people to and from Scalloway and Lunna to occupied Norway during WW2.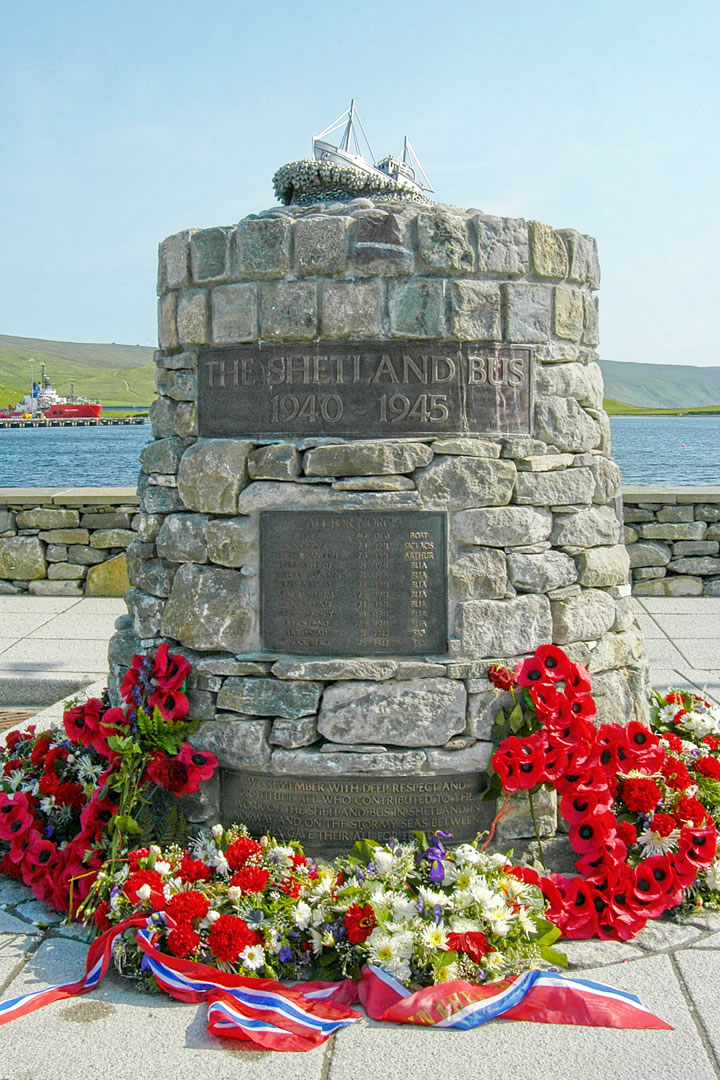 North of Scalloway is the attractive and fertile Tingwall valley, with rich farmland that it quite different to the rest of Shetland's landscape – it is obvious why the first settlers chose to focus on Scalloway's sheltered harbour and Tingwall's farmland. Tingwall was once the centre of secular and ecclesiastic power when Tingwall Kirk was located there. Now at Tingwall, there is a picturesque golf course and a Tingwall Airport, which operates inter-island air services. There is a wind farm at Burra Dale.
On the boundary between Tingwall and Whiteness is Wormadale Hill, which offers some of the most spectacular panoramic views in Shetland – from Fitful Head to Fair Isle, 50 miles away.
Burra and Trondra, are islands which are linked to the Shetland mainland by a series of bridges, built in the early 1970s. Surrounded by attractive sandy beaches and fish farms, the main town in Burra is Hamnavoe. Burra is usually referred to as two islands – West Burra with 753 residents and East Burra with 66.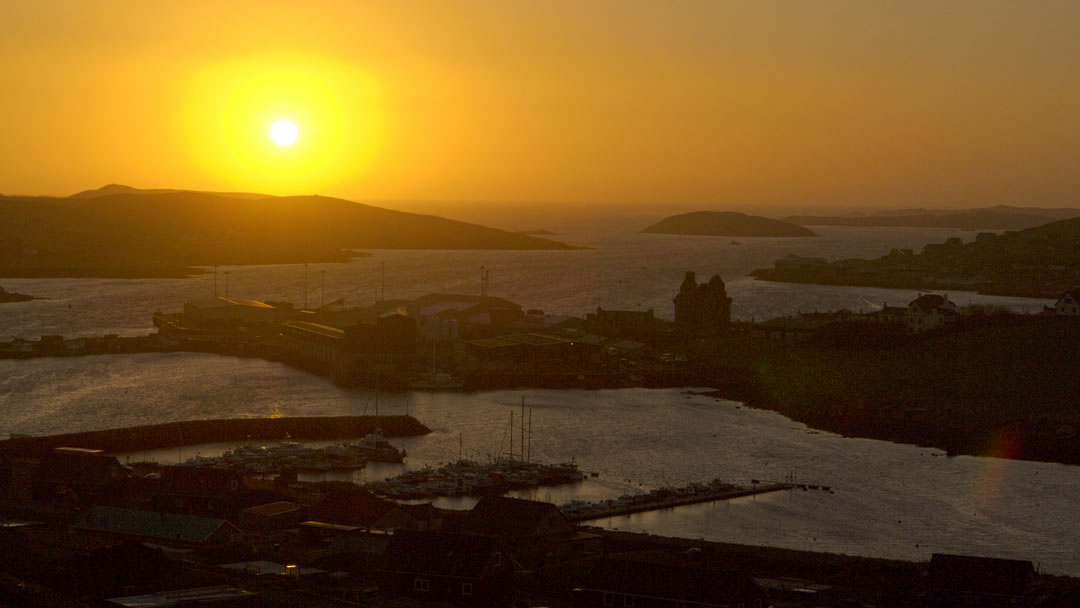 Sites of interest include:
Scalloway Castle – built in 1599 by the corrupt Patrick Stewart, Earl of Orkney and Shetland, Scalloway Castle was one of the most prestigious buildings in Scotland at the time. The castle was only occupied for a brief period of time – after Patrick and his son were executed for treason in 1615, the Castle fell into disrepair.
Tingwall Airport – Directflight Ltd. under contract to the Shetland Islands Council operate inter-island air services to Foula, Fair Isle, Out Skerries and Papa Stour.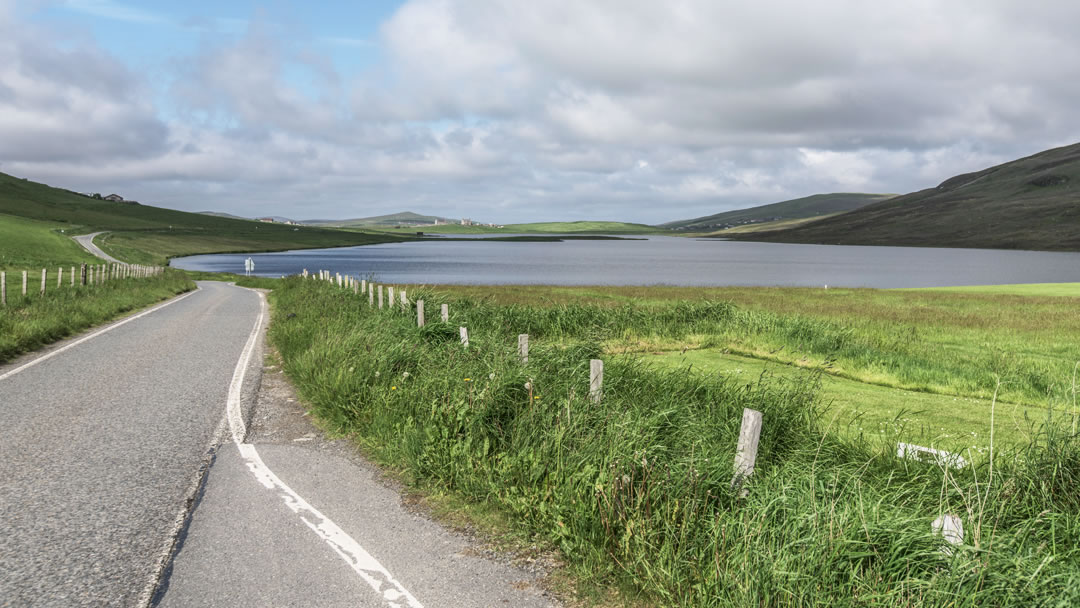 The Murder Stone – marks the place where in 1389 eight men were killed in a fight over control of Shetland.
Hamnavoe – this village on the island of Burra is a photographer's paradise, with small fishing boats, pretty gardens, narrow lanes and quaint cottages.
Meal – Burra has many of Shetlands best beaches, but amongst the best is Meal – a lovely sandy beach near Hamnavoe.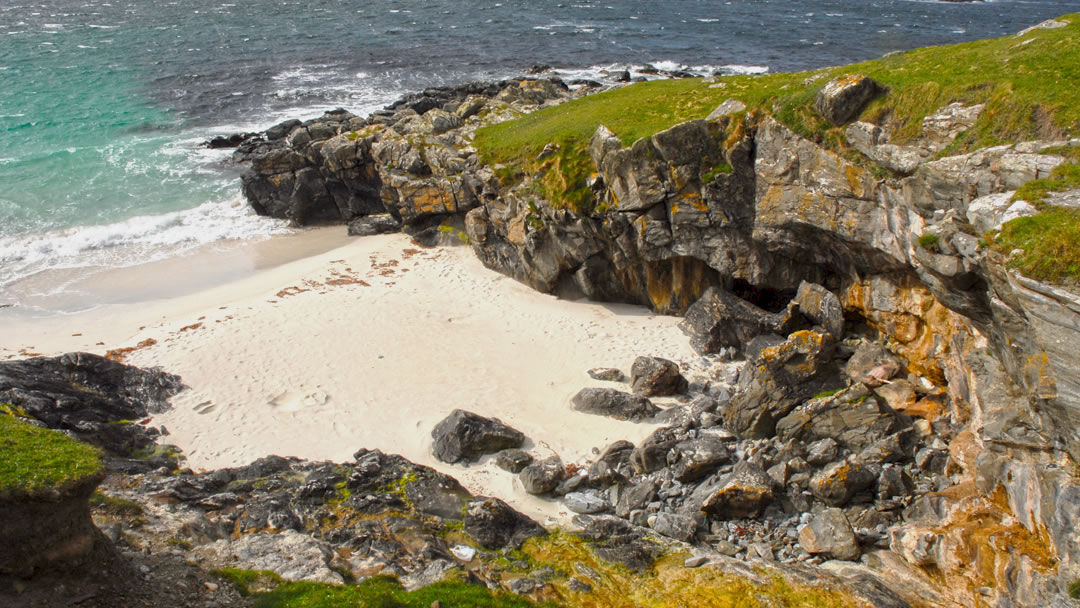 Top tips
To learn more about the Shetland Bus, visit Scalloway Museum, and learn about the WW2 heroes who made the village their secret base.
Don't forget your golf clubs! Shetland's main golf course is in Tingwall, at Dale, just north of the Brig o' Fitch junction.