Weisdale village and it's surrounding parish border Aithsting and Delting in the north and Tingwall in the south east. At Weisdale kirk, the churchyard is surrounded by trees. Within the parish is one of Shetland's biggest, deepest lochs, the Loch of Girlsta – which is named after a Viking girl who drowned while skating there.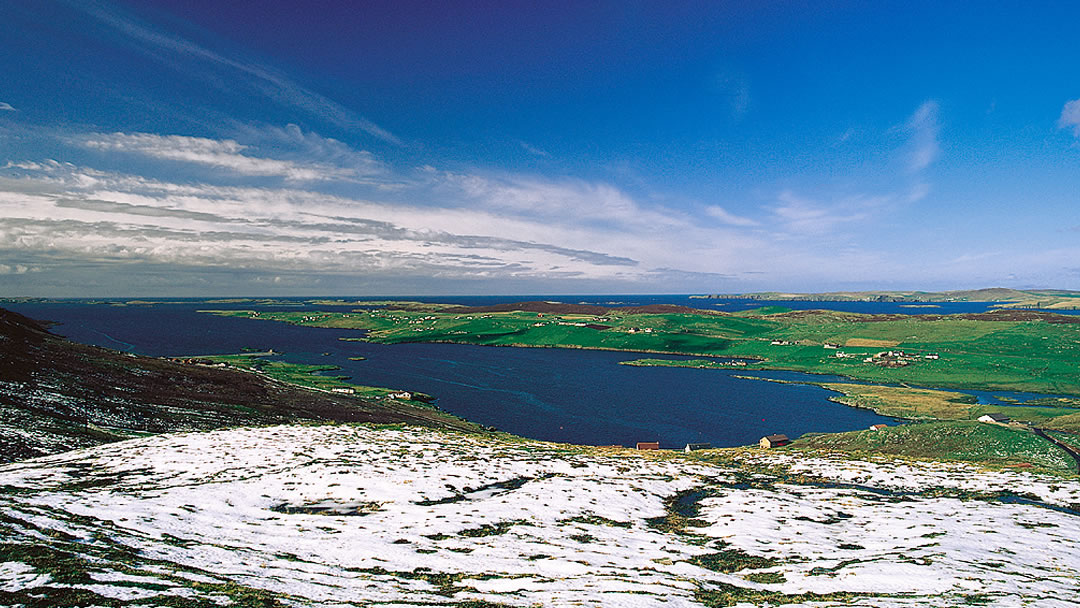 The largest amount of trees in Shetland can be found at the farm of Kergord and woodland birds, rare elsewhere in the islands can be found here. The restored Weisdale Mill is now a gallery and cafe.
Whiteness gets its name from the greeness of the vegetation due to the limestone found there. From Wormadale (bordering Tingwall), there are particularly beautiful panoramic views. Whiteness Voe is a particularly lovely stretch of water and the Loch of Strom has a small Medieval Castle on an island near the south end. All lochs in Weisdale and Whiteness are good for fishing!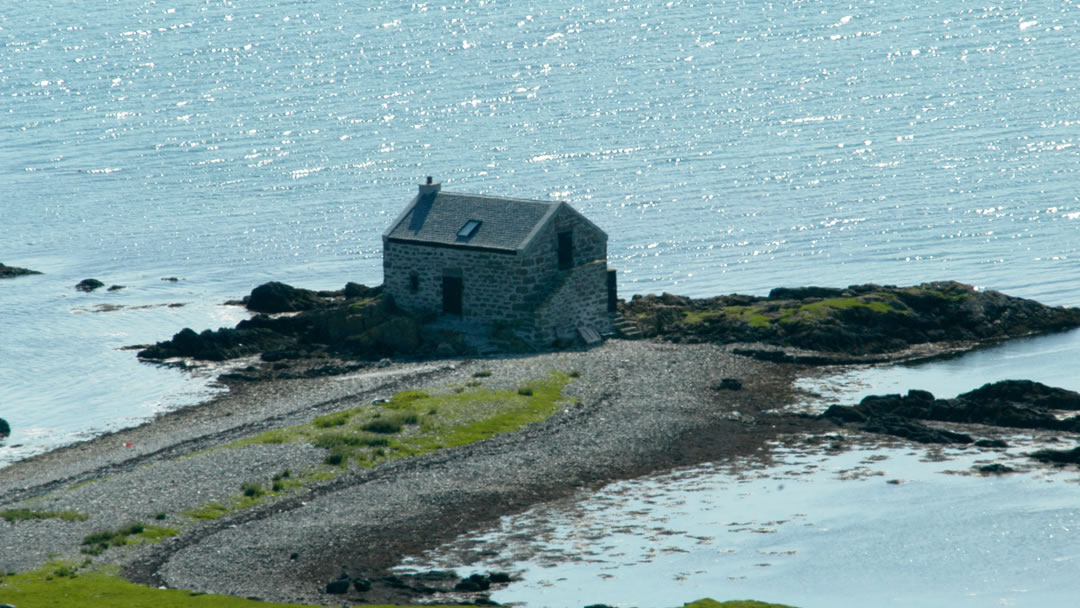 Sites of interest include:
Whiteness Voe – a particularly lovely stretch of water north of Scalloway, containing small isles. On the east side of the voe is the camping Bod of Nesbister.
Weisdale Voe – a lovely and long stretch of water containing small isles (Greena, Flotta, Hoy, North Havra, Junk, Hoggs of Hoy and Hildasay). The head is a good place to see wading birds. On the east side of the voe are the villages of Weisdale, Kalliness, and Kallibrig.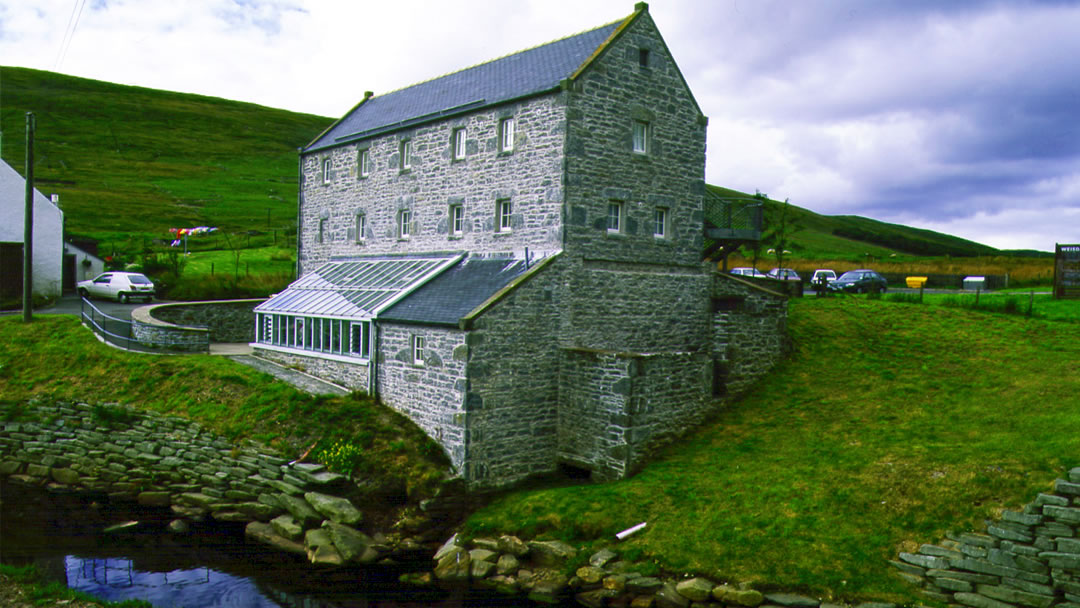 Weisdale Mill – a restored mill (Shetland's largest corn mill, built in 1855) serving as a gallery and cafe.
Kergord Woods – the only substantial woodland in the Shetland Islands, located at Weisdale. Now a managed wood, Kergord attracts woodland birds. The farmhouse of Flemington in WW2 served as the HQ for the Shetland Bus operation to occupied Norway.
Loch of Strom – has a tiny ruined castle on one of its islands. A mix of fresh water and sea water, the Loch of Strom is a good trout loch – and seals can sometimes be spotted there too.
Loch of Girlsta – one of Shetland's biggest deepest lochs and an ideal place to catch Arctic Char. The Loch of Girlsta was named after a Scandinavian girl called Geirhilda, the daugther of Floki Vilgerdarson, who drowned here whilst ice skating in around year 870. She was buried on a holm in Girlsta Loch.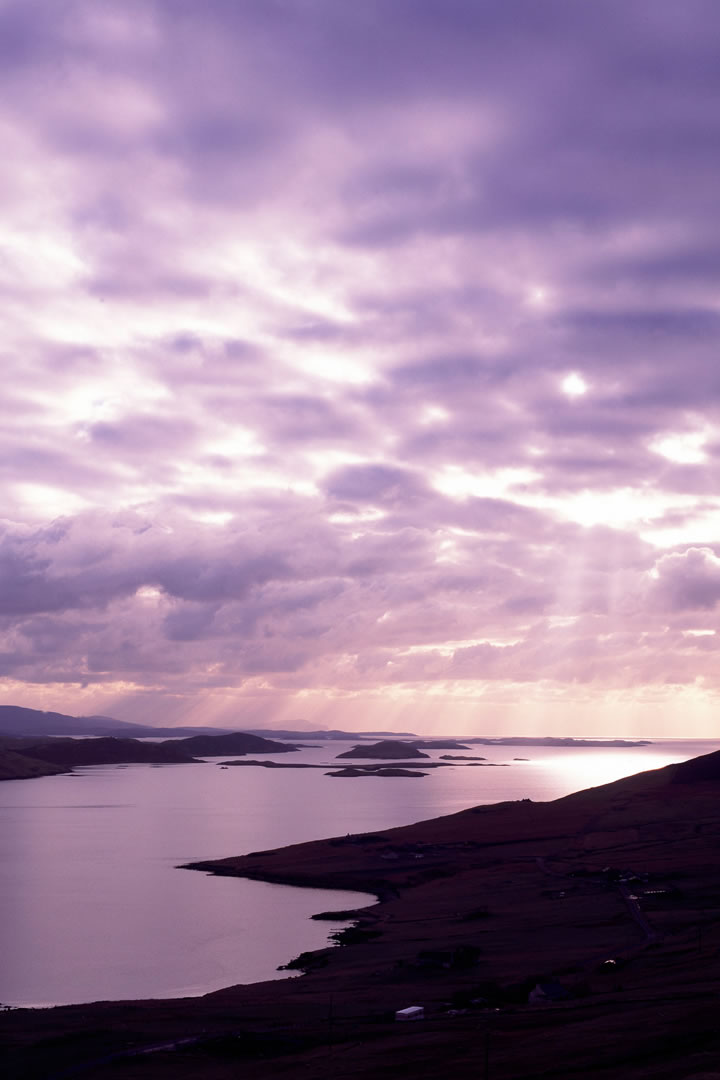 Top tips
Don't forget your fishing rod – Weisdale and Whiteness are full of great trout fishing lochs – and Girlsta is good for arctic char.
Great panoramic views of Shetland are available hillwalkers who climb either Wormadale and the Scord.