Shetland Museum and Archives
The New Shetland Museum and Archives are located on the waterfront of Lerwick at Hay's Dock, and were opened in 2007 by HM Queen Sonja of Norway and the Duke & Duchess of Rothesay (Charles and Camilla). A fascinating place to spend time in, the display galleries are split between two floors.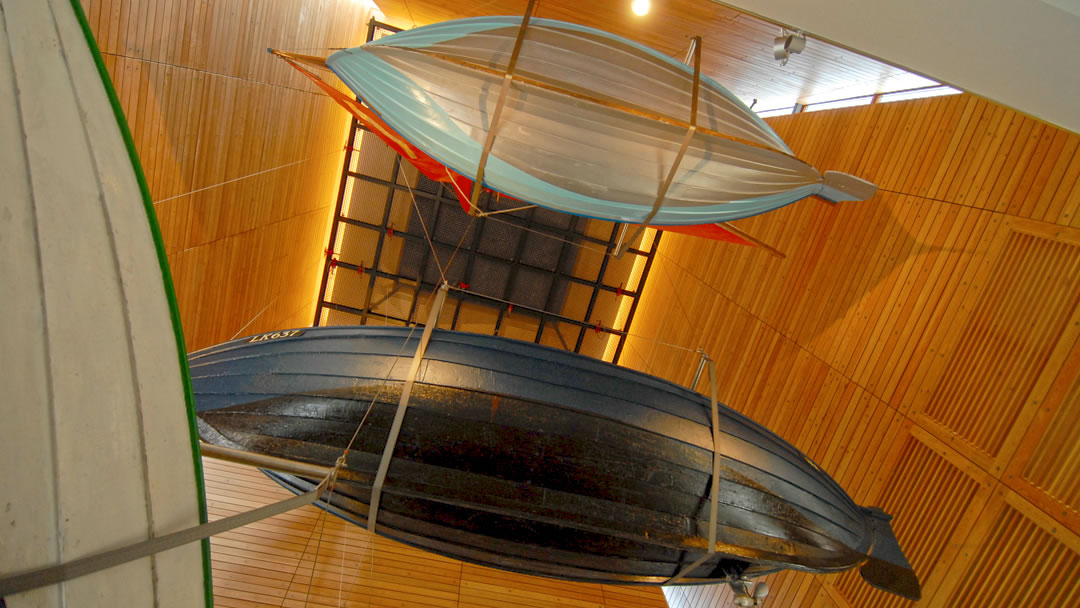 The ground floor concentrates on the history of Shetland up till 1800 – focusing on the environmental, geological and geographical features of the islands. Artifacts can be seen from early settlers in the island, and displays show items used in early agriculture and fishing. Mill stones for grinding corn can be turned and a living room of an old Shetland farmhouse has been recreated.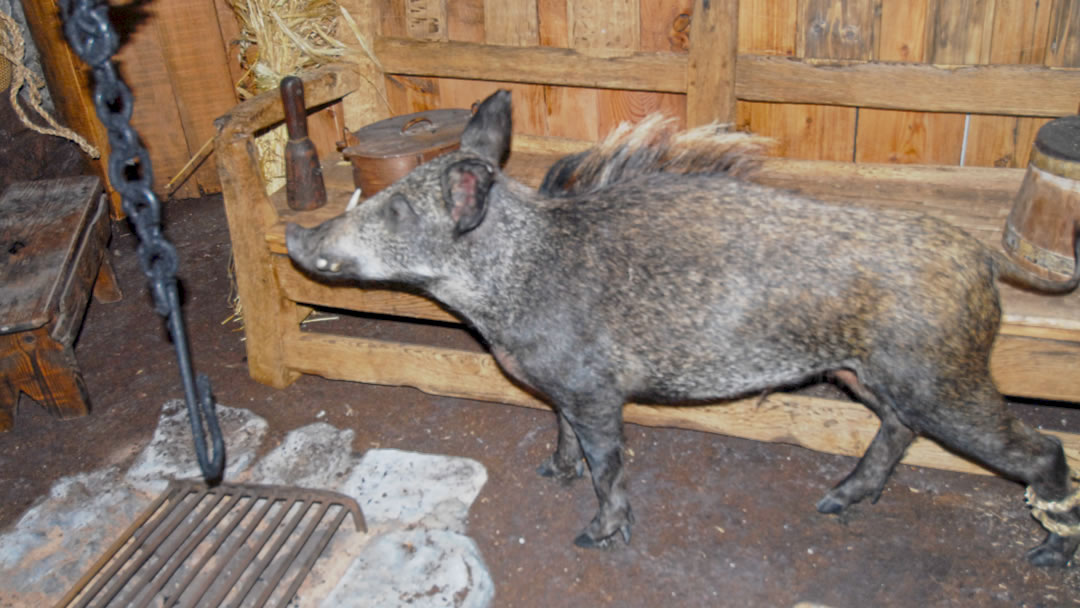 Also featured in the ground floor display are early boats, and displays explaining the rich and unique folklore of Shetland, which coloured life in interesting ways!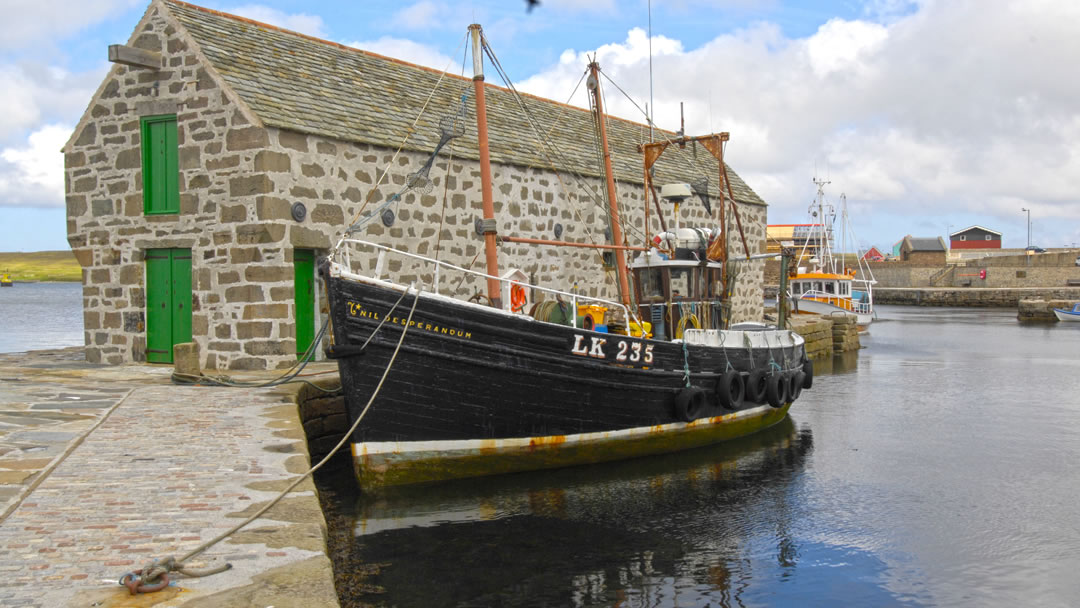 The two floors are joined by a stunning three-storey display of Shetland boats, all hung from the ceiling.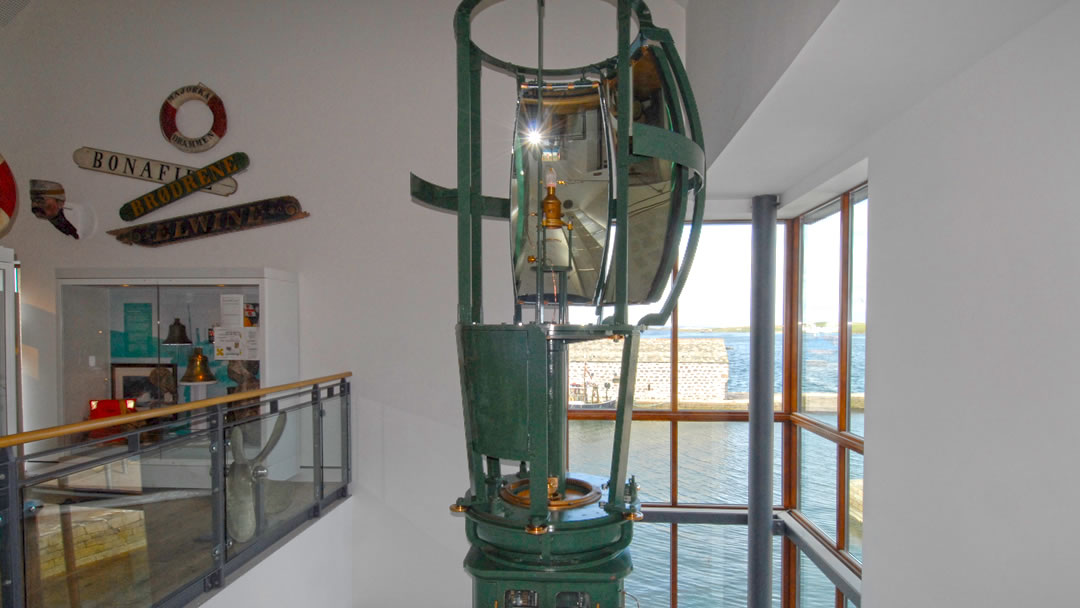 On the first floor gallery exhibits range from 1800 to the present day. Everyday items and items of historical significance are displayed. The subjects of politics, population, culture and industry are explored through fascinating displays. The story of the knitwear industry, fishing, whaling, wartime Shetland and transport are also explained in breathtaking detail. Also on the first floor is a cafe, which serves delicious food made with local produce.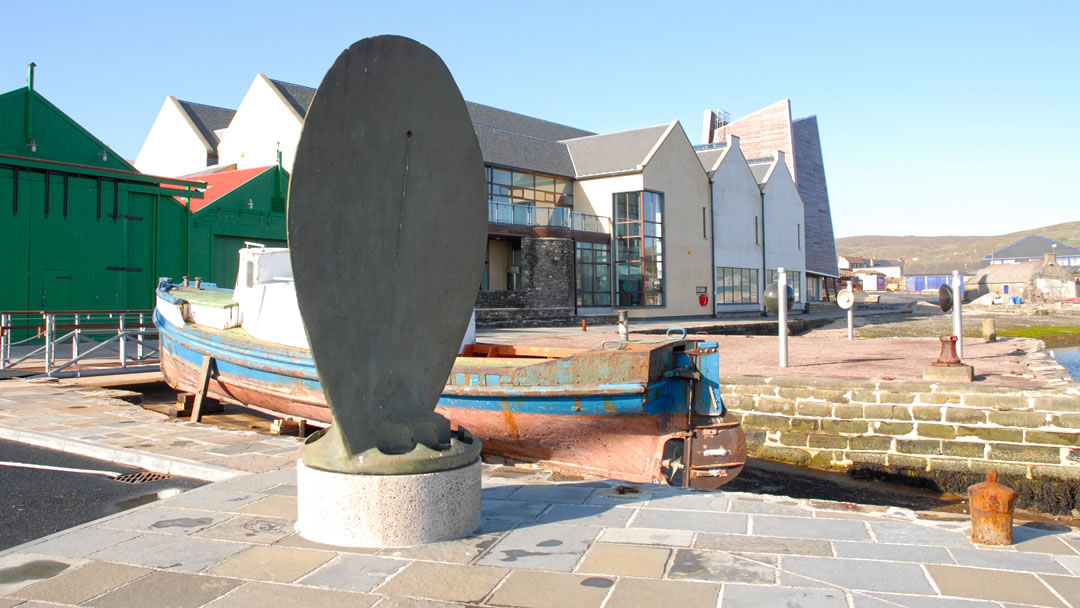 Outside the museum, the dock itself has been transformed into a display, with a restored pier house and boats from the past tied up as floating exhibits!
Shetland Museum also has a modern archives storage facility, a 120 seat lecture hall and a gift shop.