The West Mainland of Orkney contains a wealth of fascinating archaeological sites, great beaches to explore and plenty of playgrounds for the kids, and craft shops, restaurants, museums and art galleries to discover.
The undulant, almost treeless landscape is very beautiful, with its hardly ebbing sun in the summer, and the dark loud blaze of winter (from stars and gales and snow.)

George Mackay Brown, A Guide to the Orkney Islands
The West Mainland comprises of the parishes, Stromness, Sandwick, Birsay, Harray, Stenness, Orphir, Evie, Rendall and Firth. Settlements include the town of Stromness, and the villages of Finstown, Stenness, Dounby, Orphir, Evie and Birsay
Whether travelling by bike, car or even by foot, you will be amazed at what you will find within such a small space in the West Mainland.
Sites worth a visit include:
The Brough of Birsay – a tidal island where you can visit an ancient monastery, lighthouse and the best spot in the Orkney mainland to see puffins, when the tide is low.
The Broch of Gurness – an circular Iron Age fortress in Evie with it's thick walls acting like a keep in a castle.
Maeshowe – a Neolithic burial chamber found in Stenness that was broken into by Vikings, who left on the walls the finest collection of runic inscriptions in Western Europe.
Marwick Head – a teaming seabird cliff in Birsay that comes alive with noise in the summer. At the cliff edge can be found a giant stone tower built to commemorate the lives lost during the sinking of the HMS Hampshire.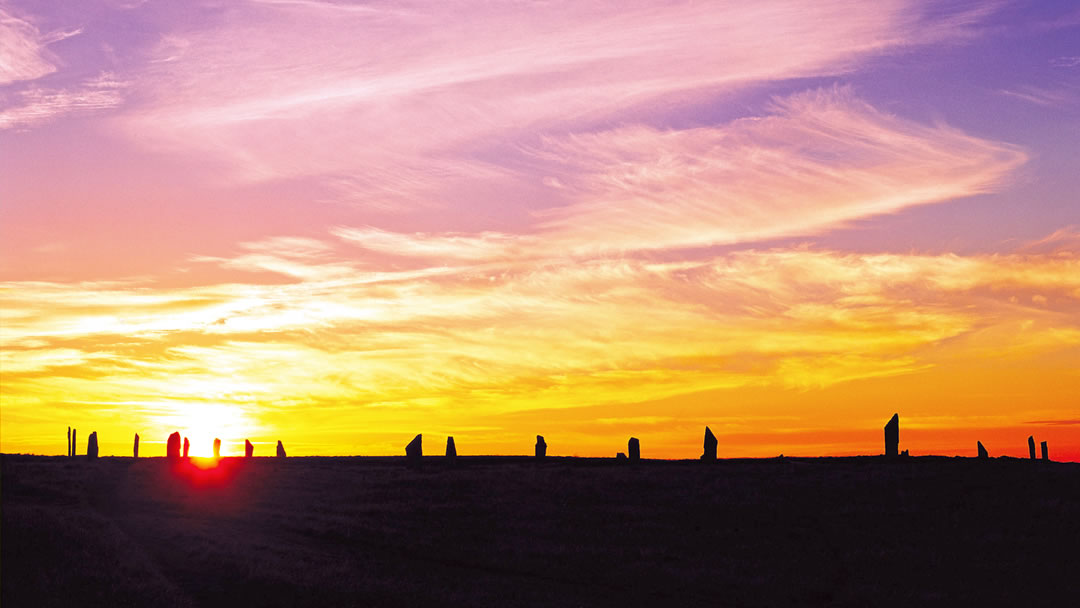 The Ring of Brodgar – a ring of 30 standing stones between the loch of Harray and Stenness, whose purpose remains unknown.
The Standing Stones of Stenness – a group of monstrously tall stones set between Brodgar and Maeshowe.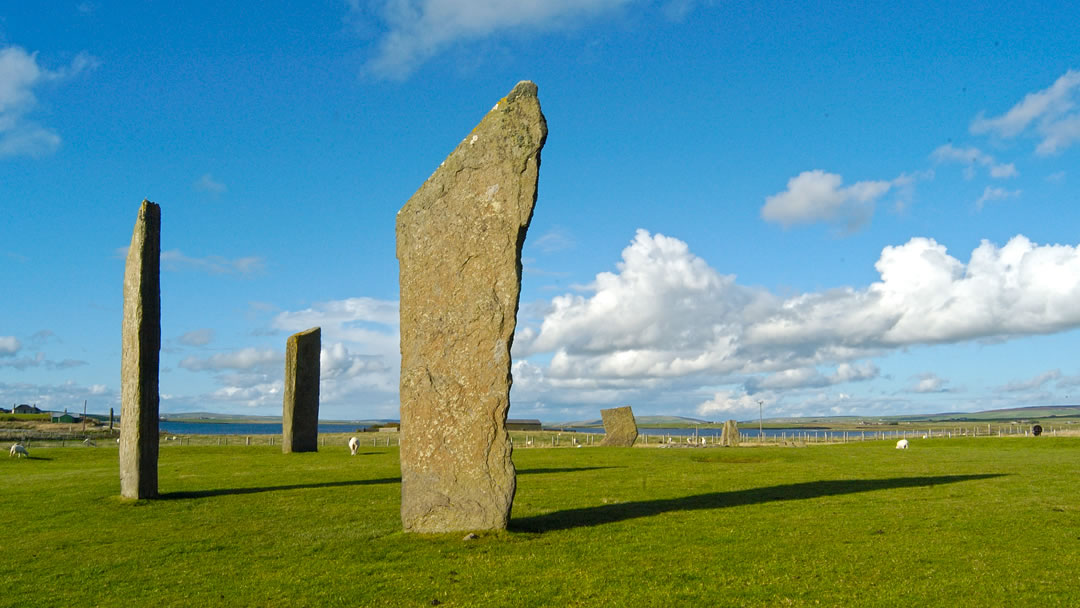 Yesnaby – spectacular cliff scenery in Sandwick and an impressive sea stack called the Yesnaby Castle.
Skara Brae – a prehistoric village in Sandwick with houses complete with beds and dressers and fireplaces still intact. Once a sand dune, a storm in the 19th Century uncovered an archaeological treasure.
Skaill House – the house belonging to the 7th Laird of Skaill, who discovered Skara Brae. In this house overflowing with history, you will find Skara Brae artifacts, as well as Captain Cook's dinner service.
The Kirbister Farm Museum – A superb example of a 19th century Orkney Farmhouse, complete with farming implements from the past. The central fireplace, similar to Skara Brae, reminds us that houses in Orkney did not change that dramatically between Neolithic times and the nineteenth century.
The Corrigal Farm Museum – an example of a 19th century Orkney Farmhouse with farming implements from the past. A lovely place to take children – ducks, hens, sheep and occasionally kittens can be seen at Corrigal.
The Round Kirk – Built in the 11th Century by Earl Haakon, the Round Kirk is the only circular medieval church in Scotland.
Top tips
As well as the essential sites to visit there are plenty of other smaller and worthwhile sites of interest – Unstan Cairn, the Click Mill, the Burgar Hill Wind Turbines, Rendall Doocott, Waulkmill Bay and many more!
A good cycling triangle consists of Stromness to Skara Brae (A967 and B9056) to The Ring of Brodgar (B9056 and B9055) to Maeshowe (A965) and back to Stromness