The island of Yell is located at the north of the Shetland mainland and is the second largest island in the group. Over two thirds of its landscape is dominated by peat, and settlements on Yell tend to be coastal.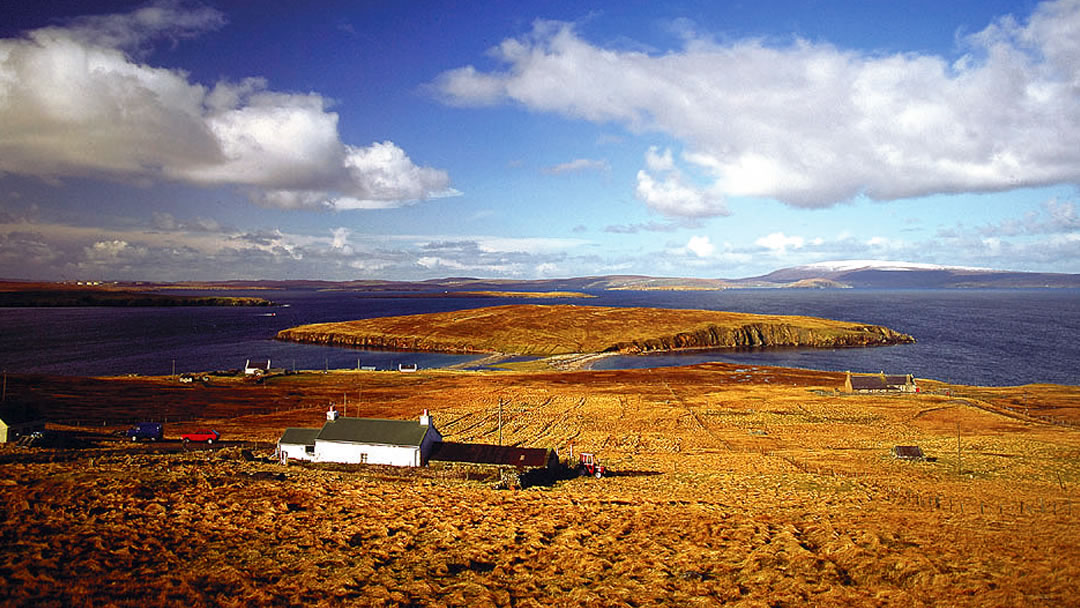 Yell also has a fascinating coastline (with many tombolos connecting peninsulas to the island – in the same way that St Ninian's Isle is connected by sand to the Shetland Mainland) and there are lovely beaches to explore. Yell is famous for its many otters.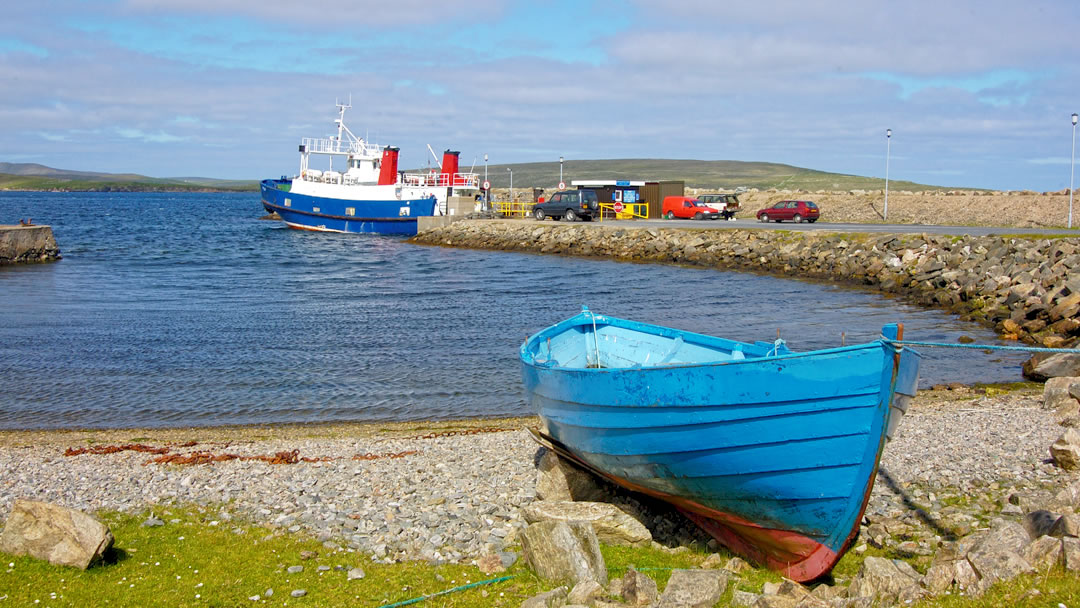 The main industries of Yell are tourism, fishing and crofting.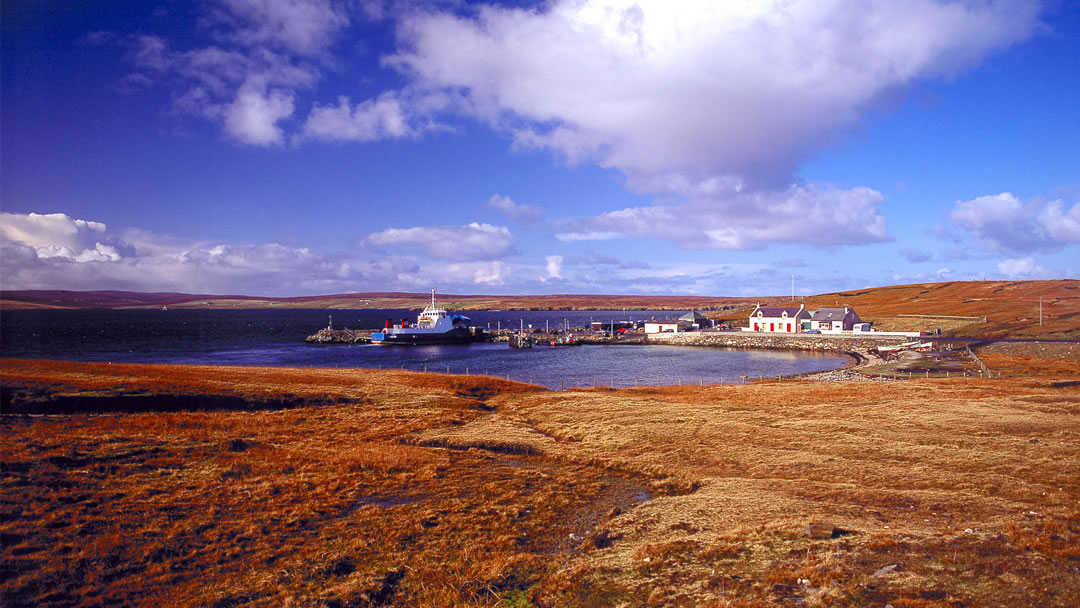 Many pass through Yell as they travel to other Shetland islands. The ferries (Daggri and Dagalien) from Toft on the Shetland Mainland arrive in Ulsta. Then from Gutcher on Yell you can catch a ferry to Belmont on Unst and Oddsta on Fetlar.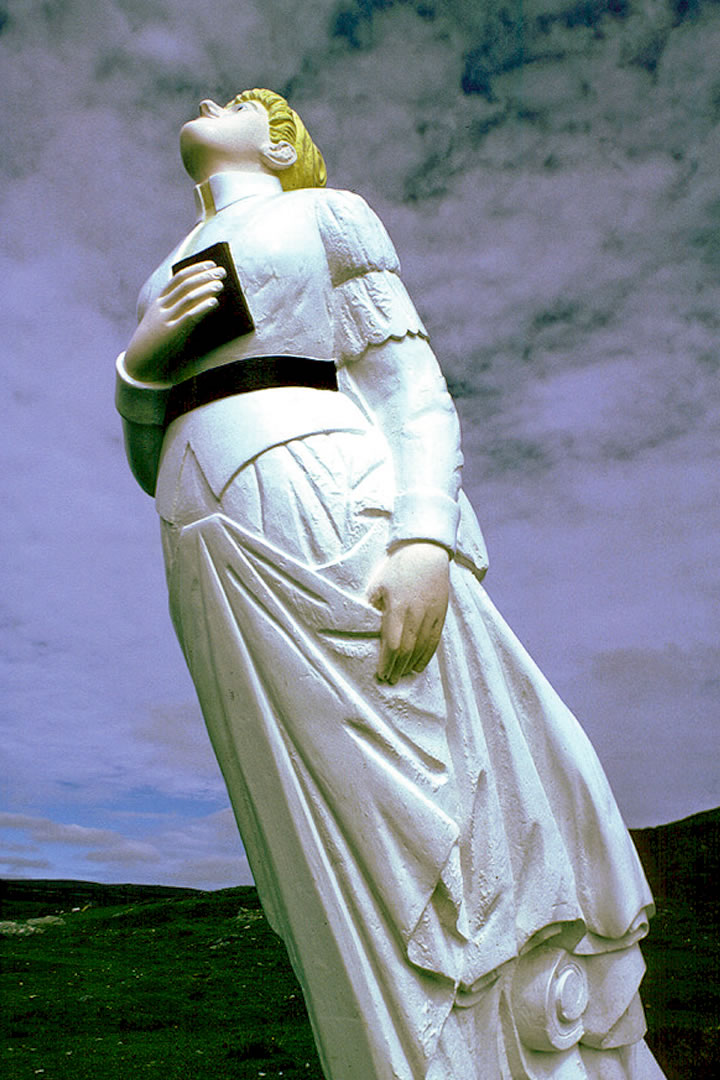 Sites of interest include:
Windhoose – a ruined building, known as the most haunted house in Shetland. During renovations in the 19th Century, skeletons were found underneath the floor. Ghosts seen here include a butler, a woman wearing silk and a dog.
The White Wife of Queydon – located at Otterswick, The White Wife is the figurehead of a German cadet ship, which sank here in 1924 with the loss of three young men. The figurehead now faces out to sea as a poignant memorial.
Whale firth – a quiet stretch of inland water, where German U-boats sheltered (and found fresh sheep to eat!) during WWI.
Gloup Voe – a fishing pier with a memorial to 58 men who died in July 1881 during a fierce storm.
The Old Haa of Burravoe – a merchant's house built in 1692, now converted into a museum for Yell and Burravoe. Outside can be found one of the propellers from a crashed Catalina airplane.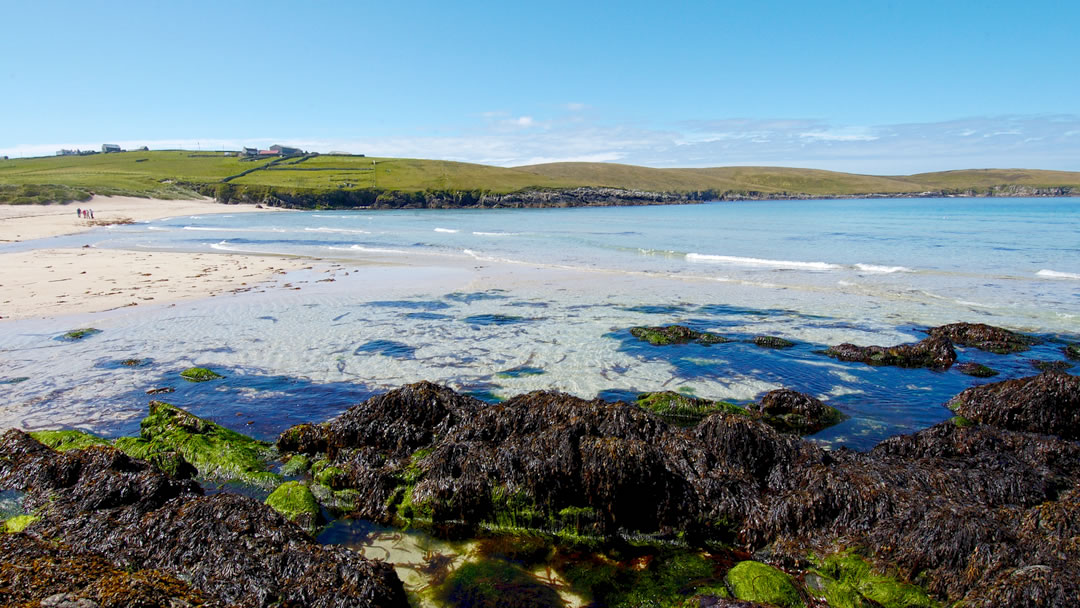 Top tips
Remember to take your camera as Yell teems with wildlife during the summer. Birdwatchers and hill walkers will always make rare discoveries.
Otters (abundant in Yell) can be viewed from a waiting car (a good hide) at the ferry terminal. Be careful when driving as otters must travel from the sea (where they hunt) to fresh water (so that their fur retains it's insulating properties). This journey usually involves crossing a road!