At only 3 miles long, Foula is a dramatic island – the north side of the island is low and the south side rises to a 418m hill. Foula's coast is almost completely rockbound, and the sandstone cliffs at the Western Side are a striking 376m tall.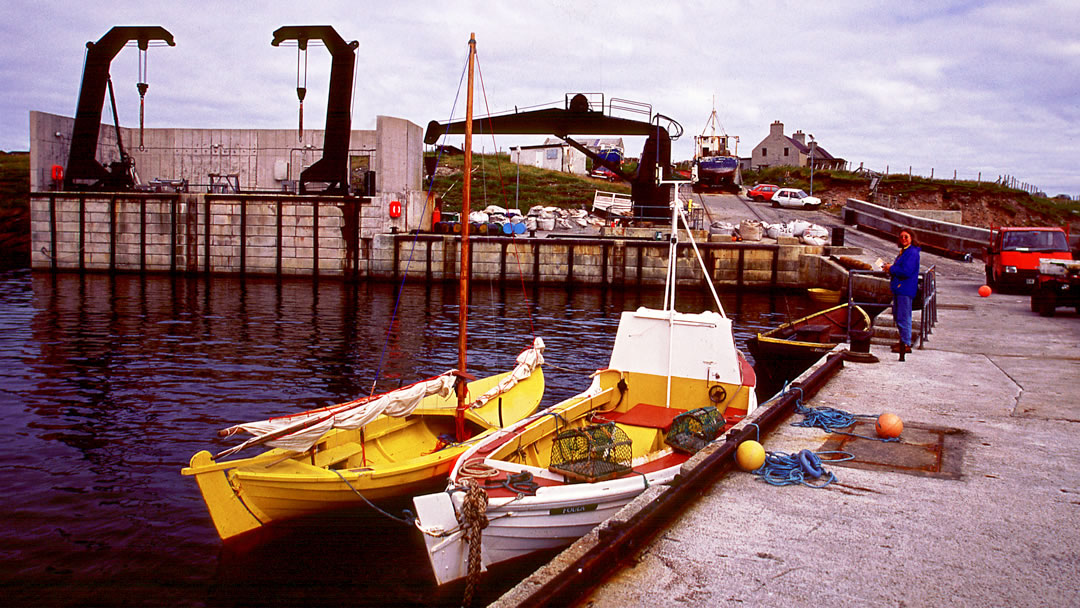 Like Fair Isle, the pier at Ham is in an exposed situation, and the ferry, New Advance, must be hauled out of the water between trips.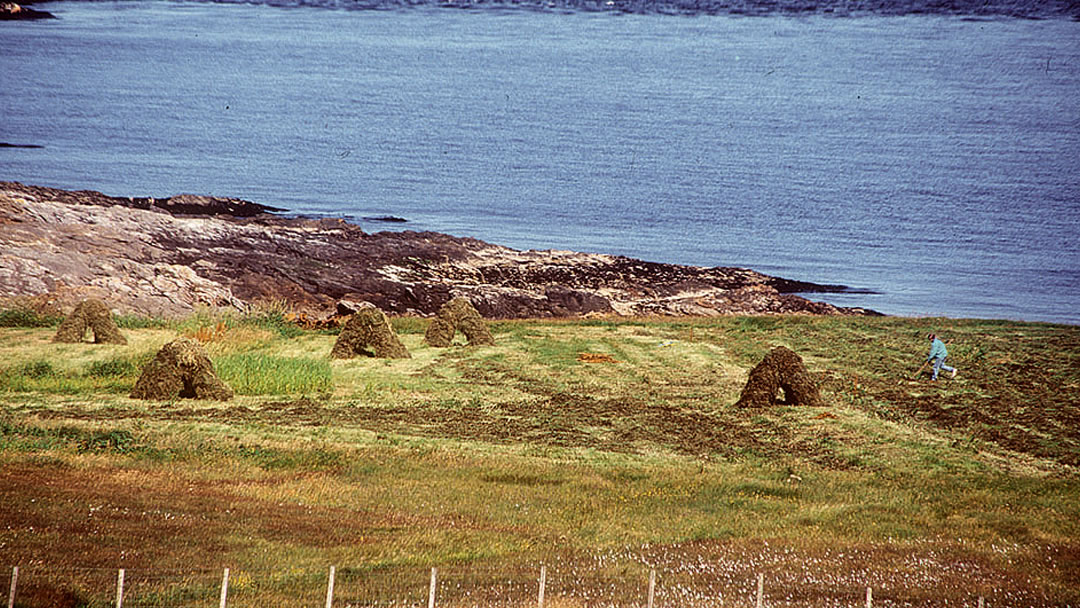 The Foula Folk are crofters and fishermen and the island is teaming with seabirds. The island folk still celebrate Old Yule, following the Julian Calandar, which places Christmas on the 6th January and New Year on the 13th.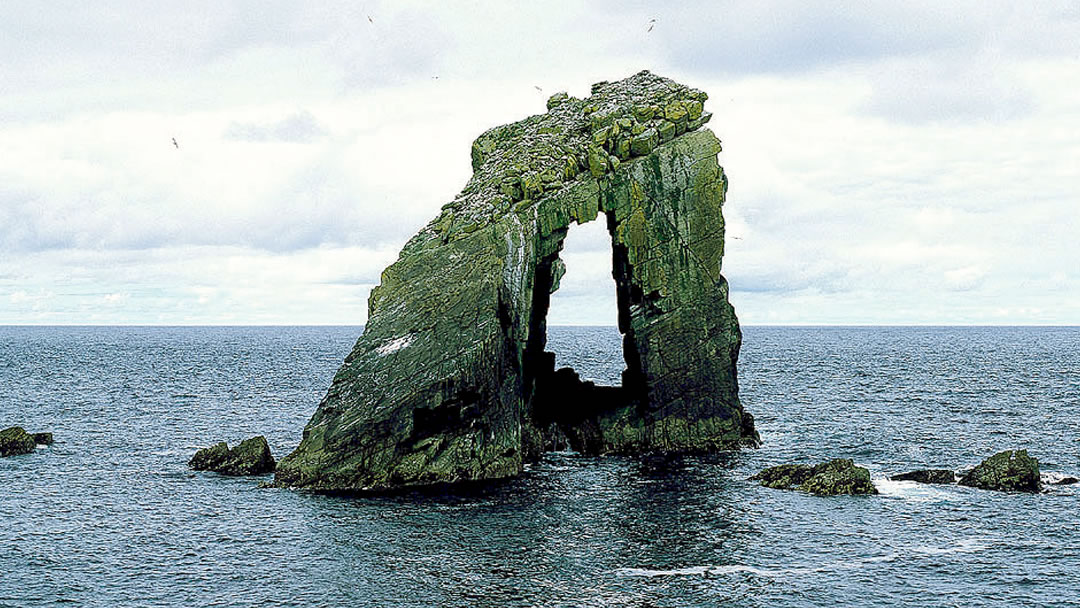 Sites of interest include:
Gaada Stack – situated off the north coast, Gaada Stack is an impressive rock stack, which forms a natural arch.
The Sneug – The highest point of Foula, the Sneug is a 418m hill which offers the adventurous climber superb views of the west of the Shetland Islands and the hills of the Orkney Islands.
The Kame – a stunningly tall vertical cliff, at 376m tall.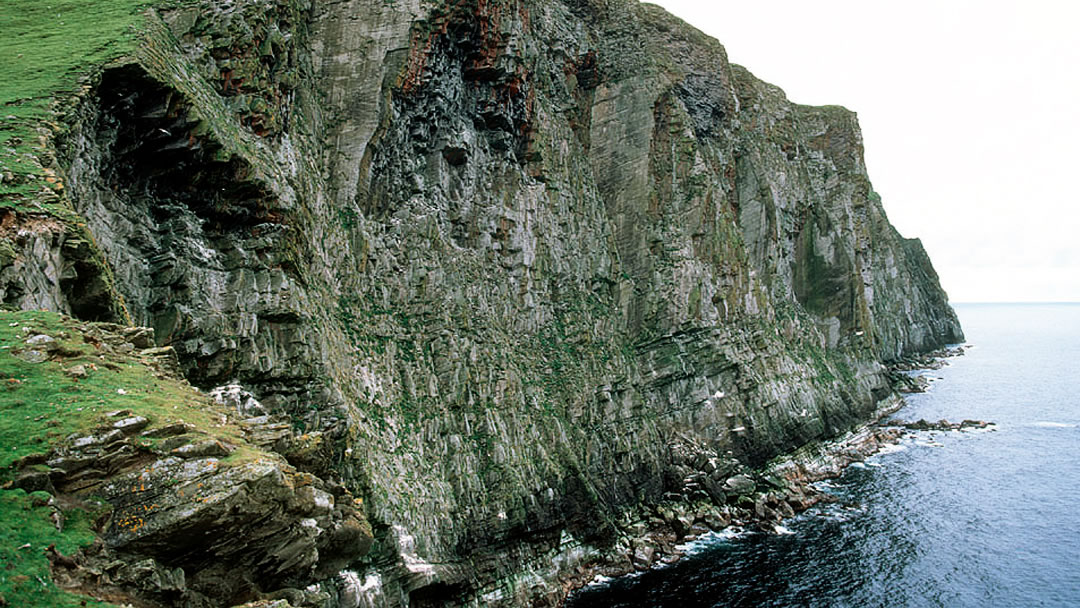 Top tips
There is a large amount of birdlife to be seen on Foula, and the island is home to the world's largest colony of Great Skuas (bonxies). These fierce birds will divebomb anyone walking too close to their nests. If you find yourself being divebombed, which can be frightening, remember that it is rare that humans are actually struck, and that by holding an item of clothing or stick above your head, the birds will be discouraged from swooping too low!
Smaller animals are equally of interest in Foula. The island is home to a unique sub species of field mouse. A ranger service in the summer will inform you of the wildlife and birdlife to be seen – for more information please visit www.foulaheritage.com
Foula is also home to a most traditional strain of the Shetland Sheep, which are famed for their fine wool. Visit www.foulawool.co.uk to buy your knitting yarn direct from the crofters who spend their time out on the hill tending to the sheep!