Joined to the rest of Shetland's mainland by Mavis Grind (a narrow bit of land, only wide enough to support a road) Northmavine, which is found at the North of the mainland, is famed for having some of Shetland's best scenery.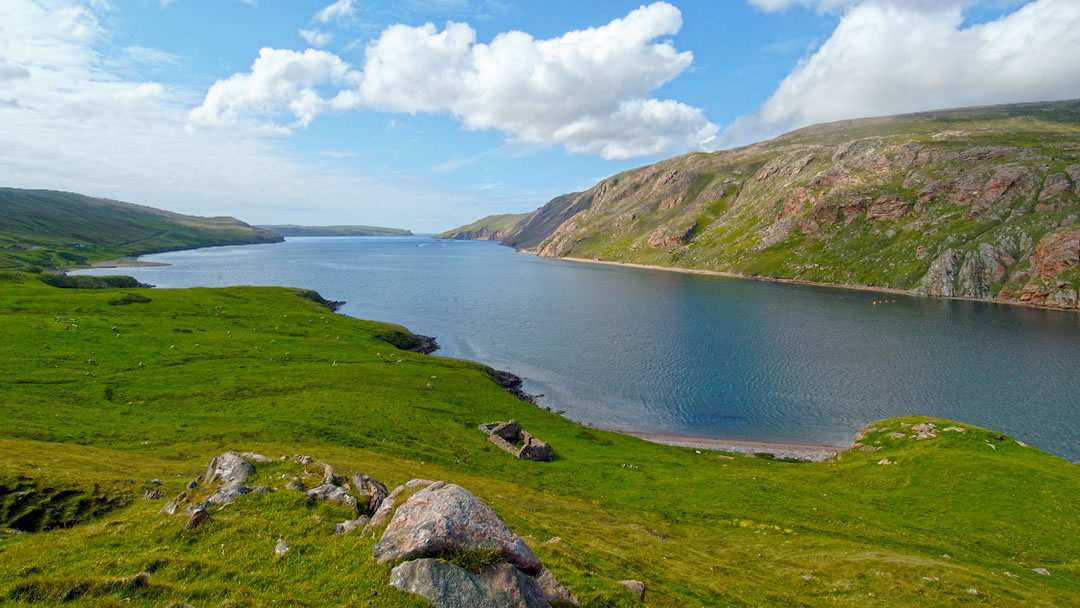 Northmavine has Shetland's highest hill, Ronas Voe, stunning cliff scenery at Eshaness, and the mountainous North Roe. A walker's paradise, Northmavine measures 16 miles by 8 miles.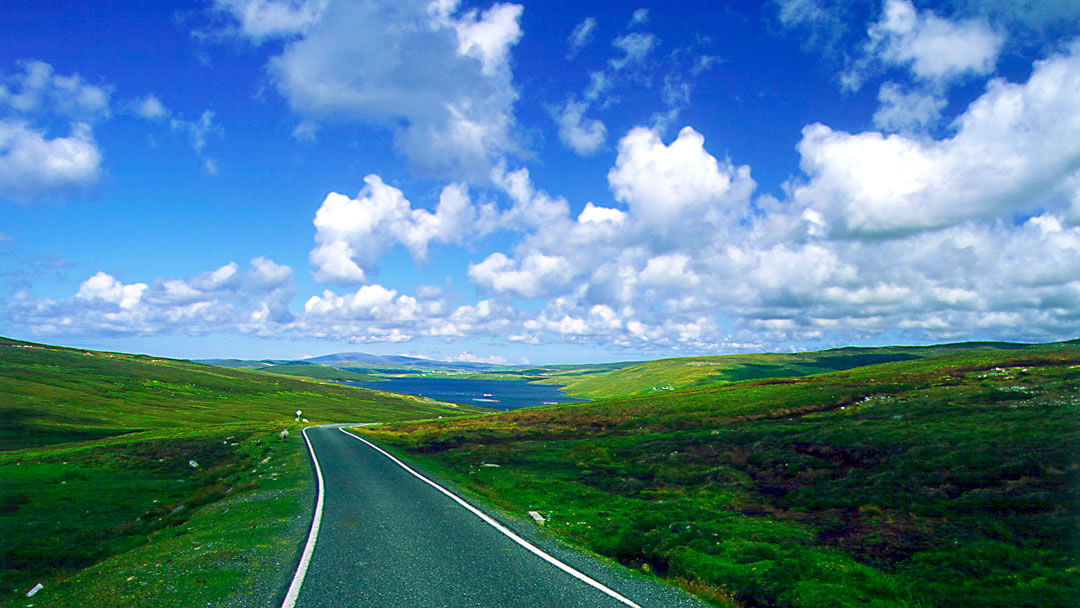 Sites of interest include:
Dore Holm – An impressive mass of a rock with a large natural arch seen off the coast of Eshaness. The arch is best seen between Tangwick and Stenness and the mass has been compared to an elephant and a pony drinking from the water.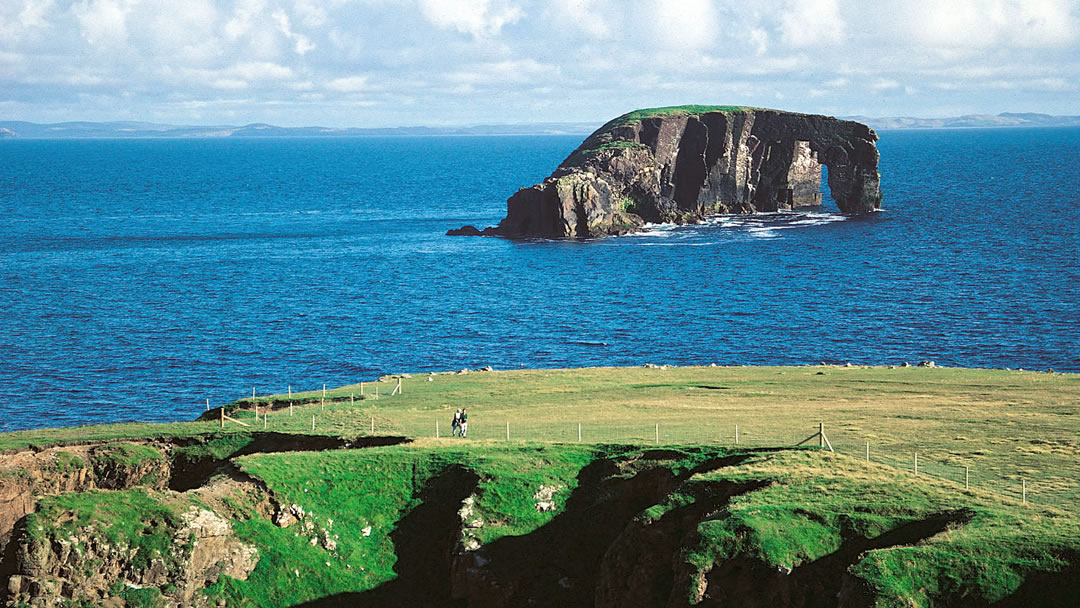 Da Drongs – seen from Hillswick, Da Drongs are a set of seastacks – sharp spikes jutting out from the sea.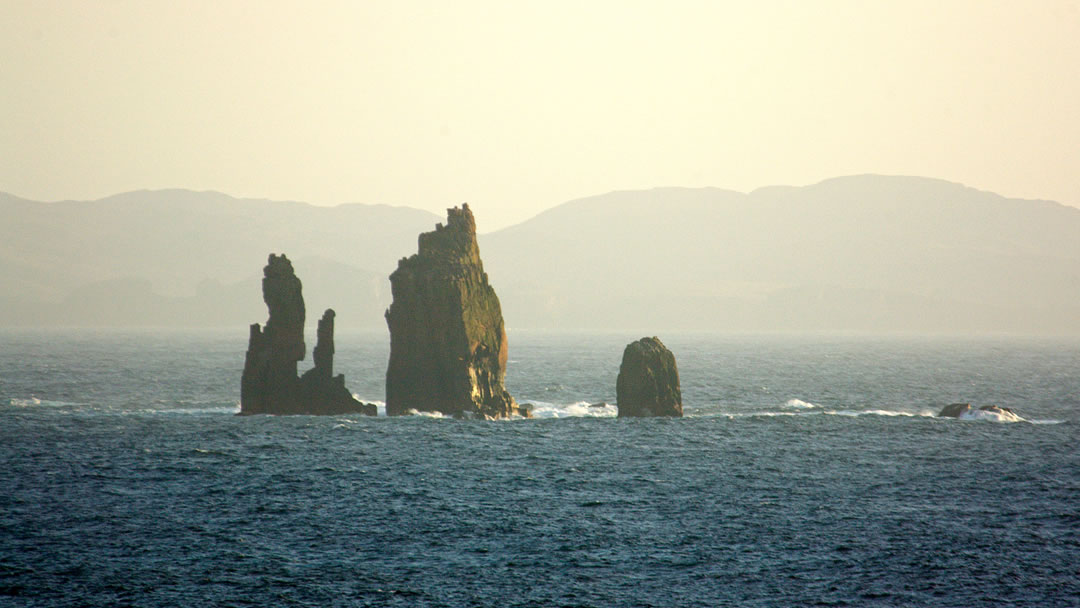 Eshaness – the western tip of Northmavine has jagged cliffs of sandstone and volcanic rocks. The scenery here is stunning, particularly on a stormy day, when waves crash against the cliffs.
Tangwick Haa' Museum – a lovely museum devoted to Northmavine life over the years.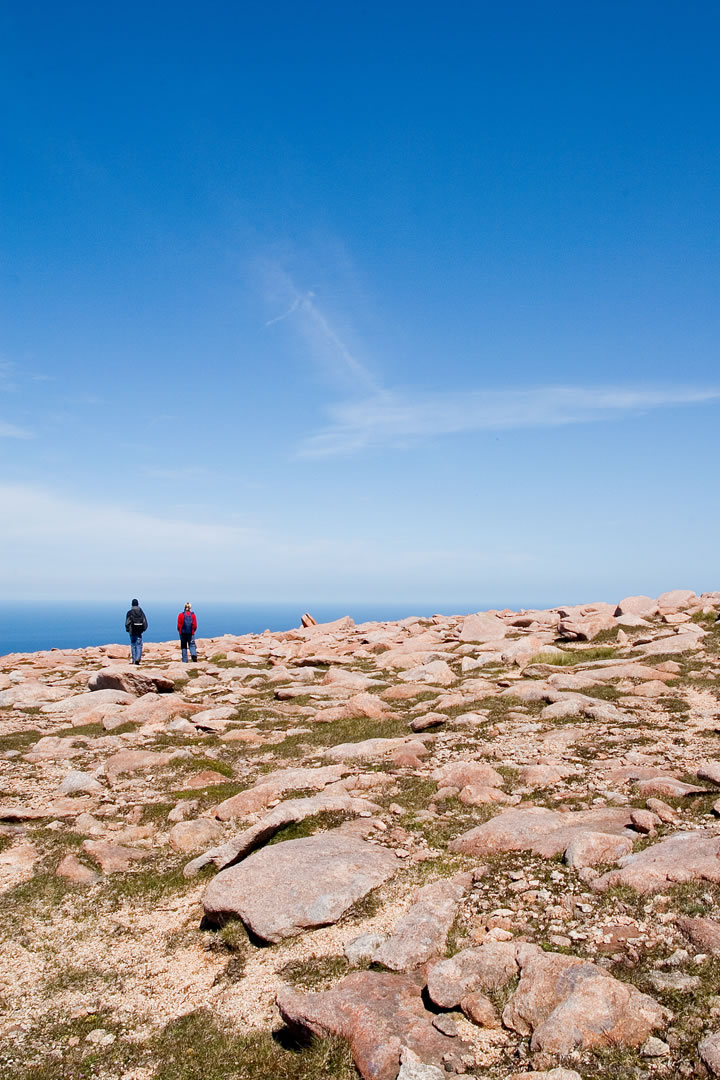 Ronas Hill – at 450m high, Ronas Hill is the highest in Shetland, and from the top the view is spectacular (though Ronas Hill is often shrouded in mist.) Partially reachable by car – there is a track to Collafirth Hill – at the end of the track you have to walk. Ronas Hill is striped with rock debris, has an arctic climate and is topped with a neolithic burial chamber.
Fethaland – a headland which was the site of a major Haaf fishing station in the 19th century. Fethaland has been occupied through the Bronze Age, Iron Age, by the Celts and Vikings and is particularly lovely in the summer when it is covered with wild flowers.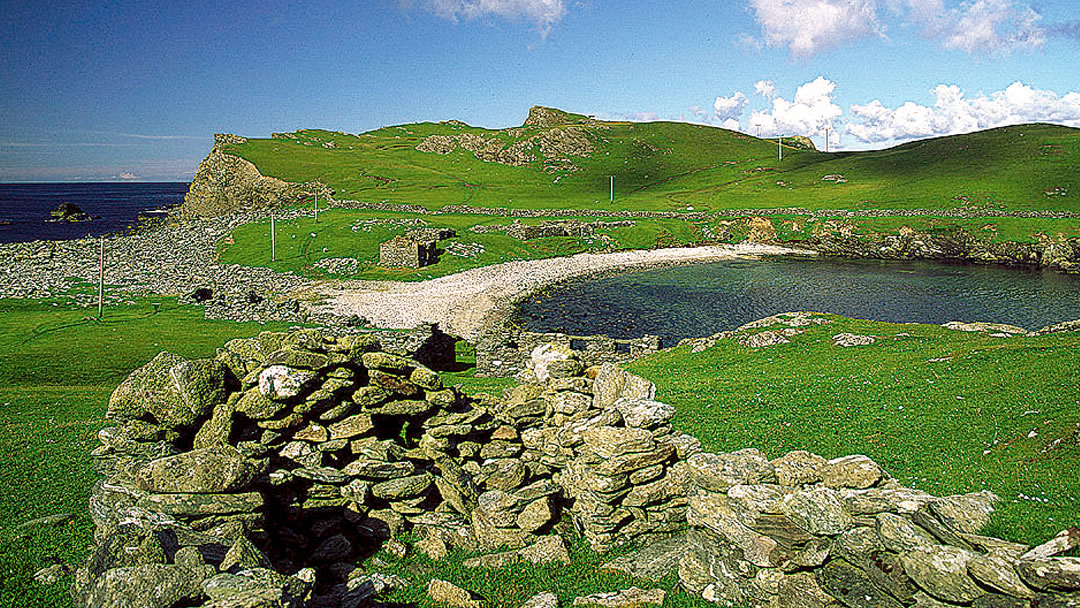 Top tips
Although Northmavine offers some spectacular coastal walks, much of the picturesque scenery can be reached by car.
Allow yourself plenty of time to walk to Ronas Hill. Although you can drive part of the distance and walk the last two miles to the summit, the stunning view (of Shetland and even Fair Isle) is worth taking the time to savour.