The Italian Chapel, Orkney
In 1942, during World War 2, more than 1300 Italian prisoners of war were captured in North Africa and taken to Orkney. 550 were taken to Camp 60 on the previously uninhabited island of Lamb Holm, where they were put to work building The Churchill Barriers, four causeways created, using a series of massive concerete blocks, to block access to Scapa Flow.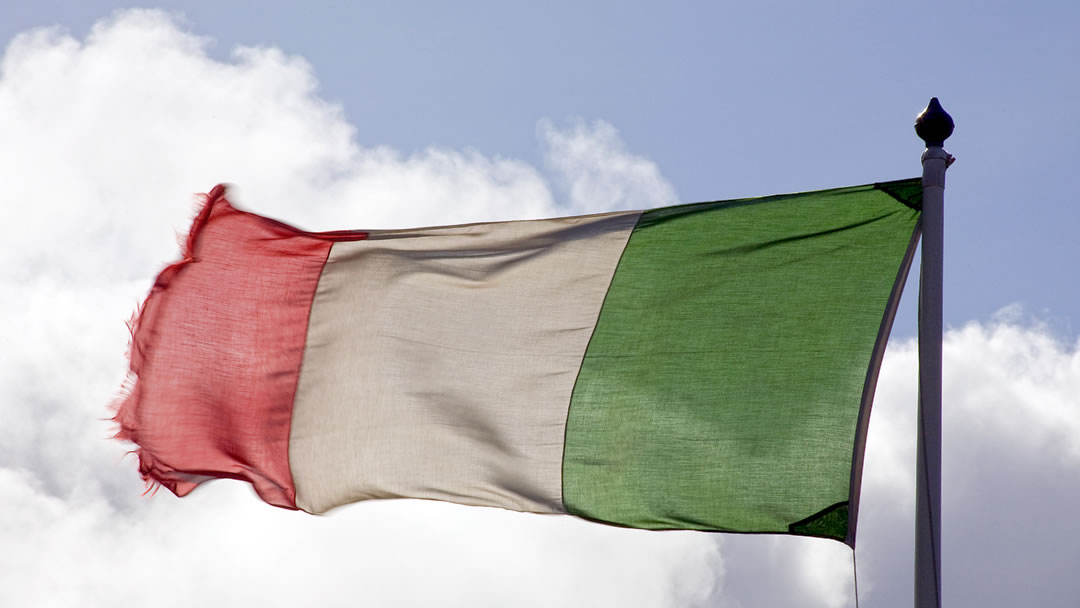 All that occupied Lamb Holm was thirteen cheerless huts, but the Italian POWs soon transformed the area by planting flowers, creating concrete paths and a theatre and recreation hut. A prisoner, Domenico Chiocchetti, made a statue of St. George by building the framework from barbed wire and covering it with cement.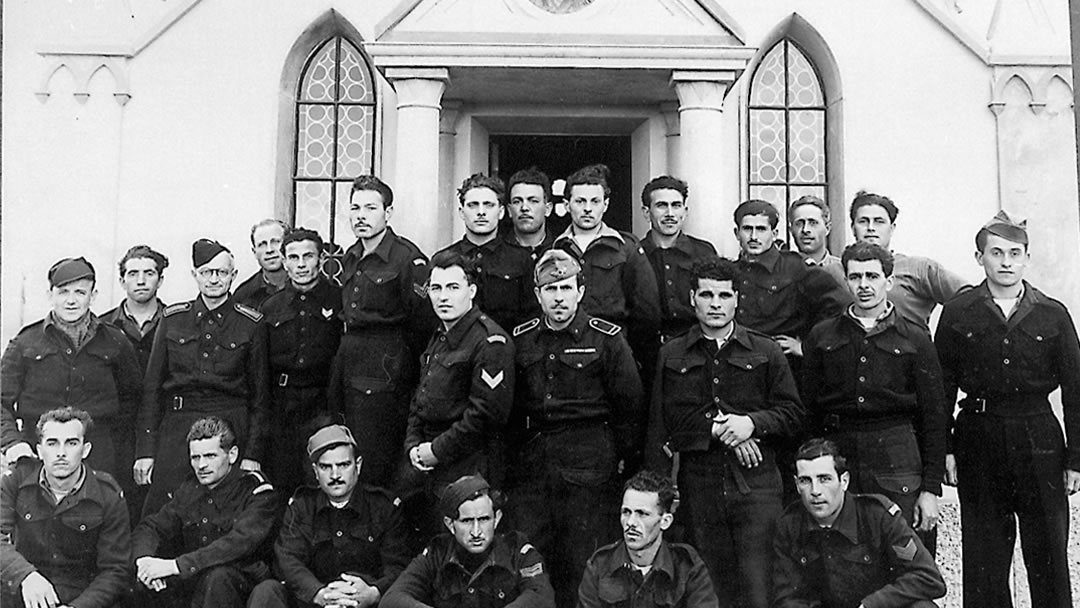 In 1943, Major T P Buckland, the Camp 60's new commandant, and Father Giacombazzi, the Camp's priest, agreed that a place of worship was required. Two Nissen huts were joined together to form a makeshift chapel, and during the time when they weren't building The Churchill Barriers,the prisoners transformed the simple corrugated iron structure into a work of beauty.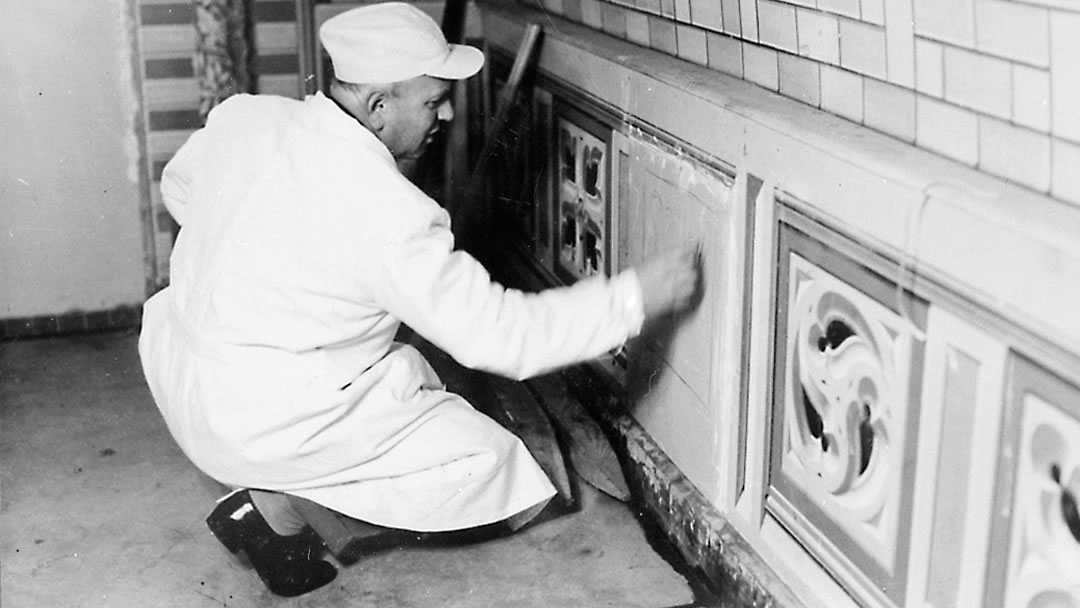 Under the leadership of Domenico Chiocchetti, an altar and holy water stoop was made out of concrete, the tabernacle from shipwrecked wood and the alter rail was made from scrap metal left over from work on the barriers. The chapel was lined with plasterwork and behind the altar Chiocchetti painted his masterpiece of the Madonna and Child (from a holy picture he carried with him throughout the war)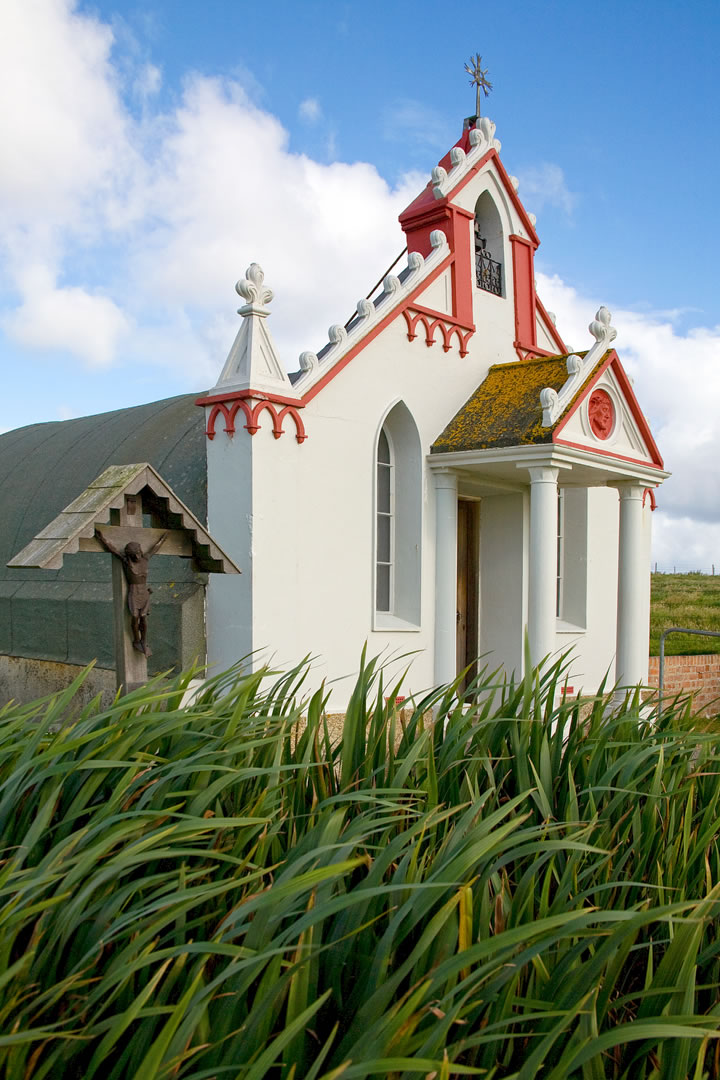 The front facade was also made out of concrete, concealing the shape of the nissan huts and finally, the building looked like a church from the exterior.
The prisoners left the island on 9th September 1944, but Chiochetti remained to complete his work. After the war, several residents of Camp 60, including Chiocchetti, have made return visits to the chapel they created. In 1964, Signor Chiocchetti and his wife Maria brought with them a gift of 14 stations of the cross, which were carved by hand in Cirmo wood and are now fixed to the chapel walls.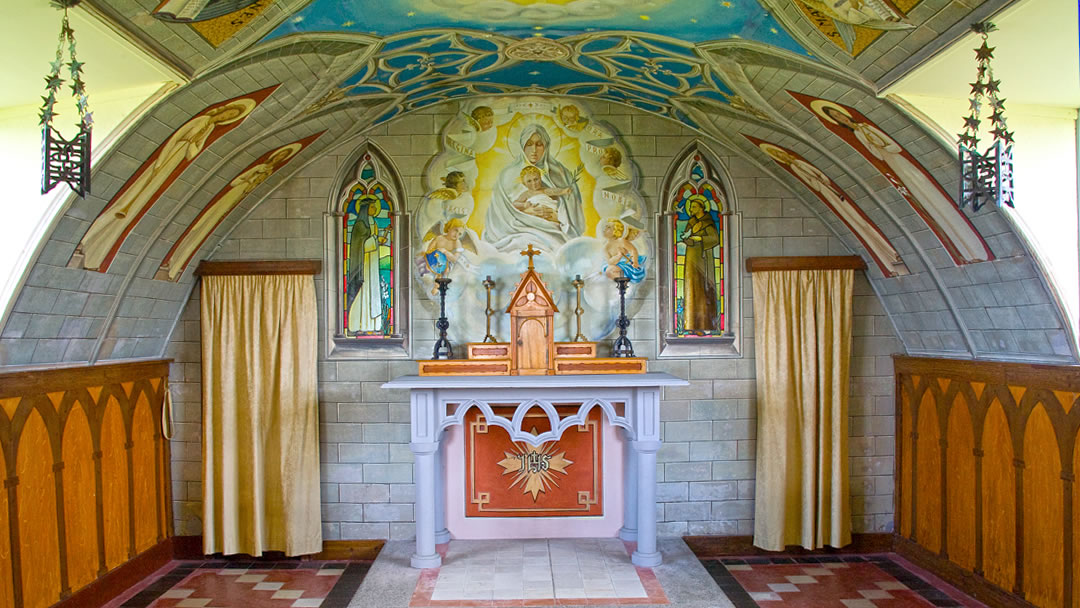 In 1996 a declaration was jointly signed by officials in Orkney and Chiocchetti's hometown of Moena, reinforcing the ties between the two places. The building has been lovingly preserved – and is one of Orkney's must-see attractions – it is visited by 100,000 people a year – and it is still used as a chapel.
Header image: The Italian Chapel in Orkney photo © Copyright Charles Tait