There's nothing better than stopping to rest your feet at a coffee shop during a shopping trip. Although Costa and Starbucks are popular places to stop for coffee, I particularly love the independent coffee shops in Aberdeen. So here's a list of my favourite coffee shops around Aberdeen City Centre, which are only minutes away from one another, with reasons why they must be visited! I consider myself an expert on the topic – take it from me, I like my coffee!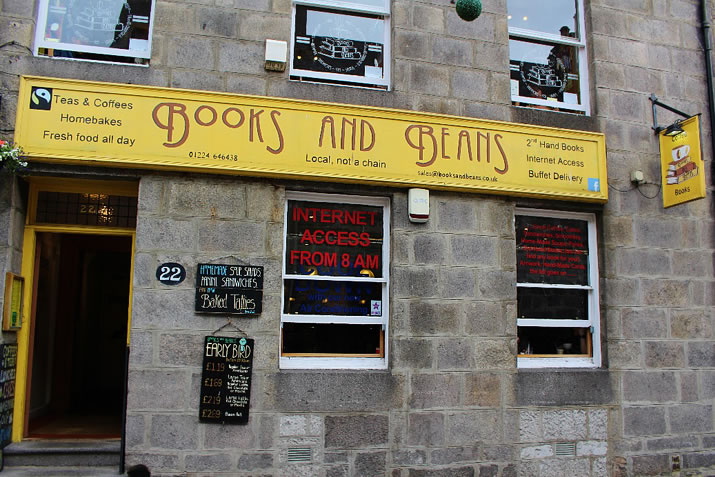 Books and Beans
22 Belmont Street, Aberdeen AB10 1JH
I had to start with Books and Beans, located on Belmont Street. One of my favourite things to do is to sit with a coffee, a slice of cake and a book, and Books and Beans combines these three things perfectly. The atmosphere is always relaxing and there is a tasty coffee essence throughout the café. A little tip is that there is additional seating upstairs that those less familiar with Books and Beans don't realise.
Visit http://www.booksandbeans.co.uk/ for more information about Books and Beans.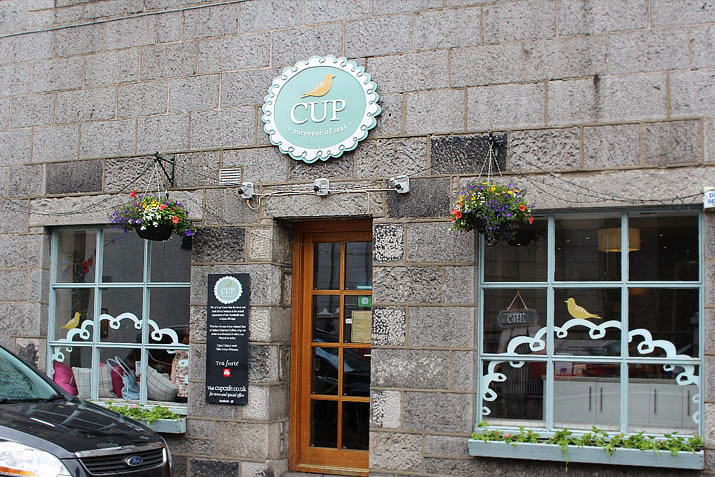 Cup Café Aberdeen
9 Little Belmont Street, Aberdeen AB10 1JG
Cup Café is situated just off Belmont Street beside 'Ma Cameron's' and the 'Old School House'. Cup is a quirky café that specialises in teas but they also sell divine coffees too! There is nothing better to accompany a coffee than a delicious home bake and each time you go to Cup Café there is a different cake or fancy piece to sample.
Visit http://www.cupcafe.co.uk/ for more information about Cup Café Aberdeen.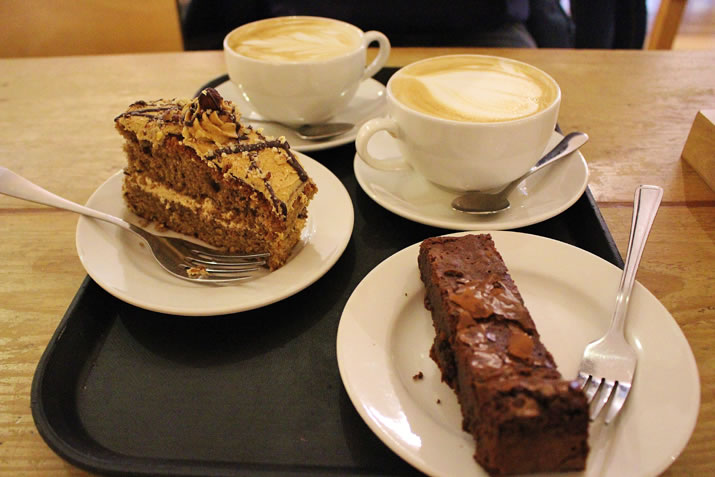 The Coffee House
1 Gaelic Lane, Aberdeen AB10 1JF
The Coffee House offers handcrafted coffee, scrumptious cake and light lunches. It is a proper traditional, relaxed coffee stop and is conveniently placed right in the heart of Aberdeen City, located on Gaelic Lane. The Coffee House also offers outdoor seating which is perfect on summer days.
Visit http://www.coffeehouseabz.com/ for more information about The Coffee House.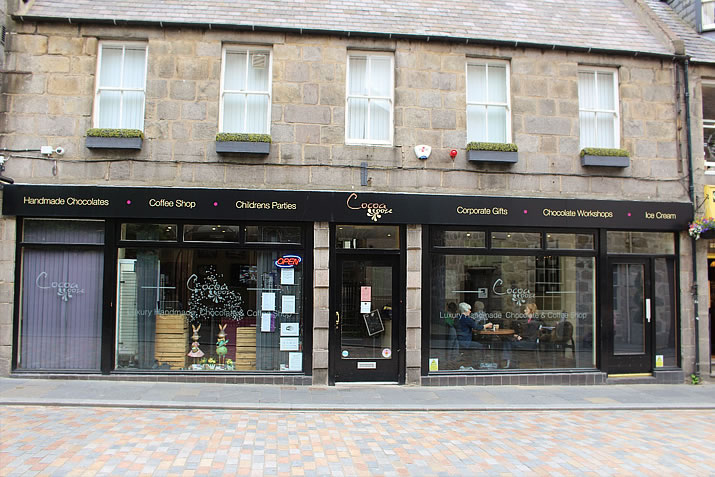 Cocoa-Ooze
24/28 Belmont Street, Aberdeen, AB10 1JH
Cocoa-Ooze is a family run business set in the middle of Aberdeen City on Belmont Street. Coca-Ooze is the first of its kind in Scotland, combining chocolate and coffee (what more could you want!). There are lots of different coffees to choose from and all have a chocolate twist, I went for the white chocolate mocha and was not disappointed! They also do incredible lunches, my mouth is watering thinking about them!
Visit http://www.cocoa-ooze.co.uk/ for more information about Cocoa-Ooze.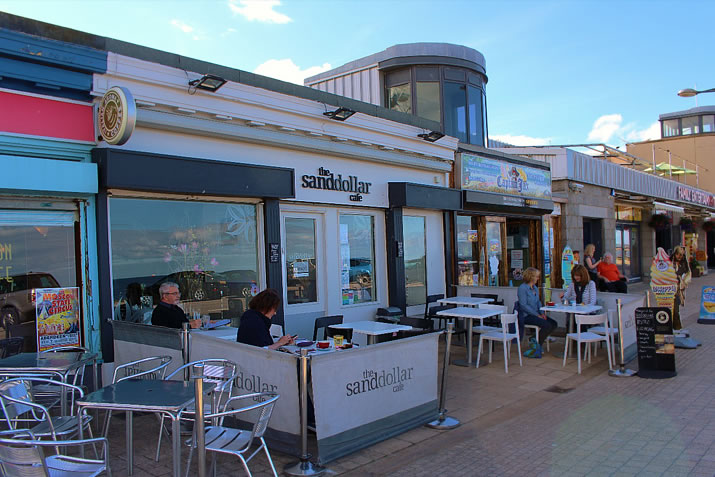 The Sand Dollar
2 Beach Esplanade, Aberdeen AB24 5NS
The Sand Dollar Café is located on the beach esplanade so you can enjoy a hot beverage with beautiful views. The café is renowned for their relaxed sea side atmosphere and whilst being a great spot for a coffee, they also do breakfasts, lunches and dinners. If you're in the area on the last Sunday of the month then be sure to check out their carvery option too.
Visit http://www.sanddollarcafe.com/ for more information about The Sand Dollar.

By
Shona Lawrance
A young quine with an energetic sense of adventure but dire sense of direction! Born and bred in the North East of Scotland with a long loving appreciation of the Scottish islands.